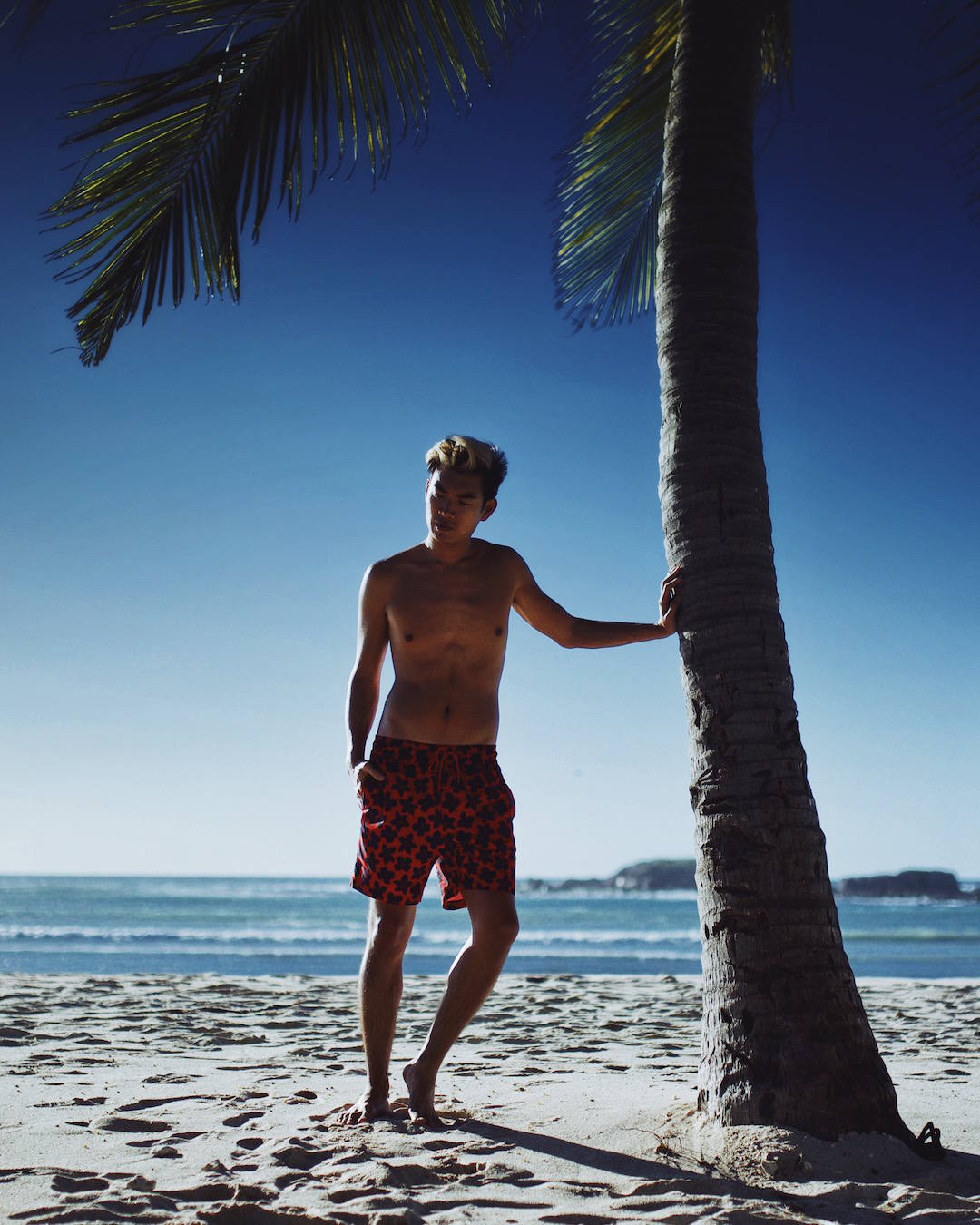 Just before the holidays, Justine and I jetted off to Riviera Nayarit, Mexico, for one last trip this year. I've been to Mexico a few times, but in recent years, I've only been to the Gulf side in Riviera Maya, so it was exciting to check out a different region on the Pacific coast.
Taking a non-stop flight from Toronto on Air Canada (available every Saturday), we landed in Puerto Vallarta, where we met our driver to take us 40 minutes Northwest to our home away from home: The St. Regis Punta Mita Resort. Located at the tip of Punta Mita, the St. Regis boasts a sprawling beachfront property, luxurious villa suites and Remède Spa. Not to mention their signature St. Regis Butler Service, which ensures your utmost comfort throughout your stay. From the moment you check in, your personal butler is there to greet you and help you with anything you wish – no request is too small or unattainable no matter what the hour of the day.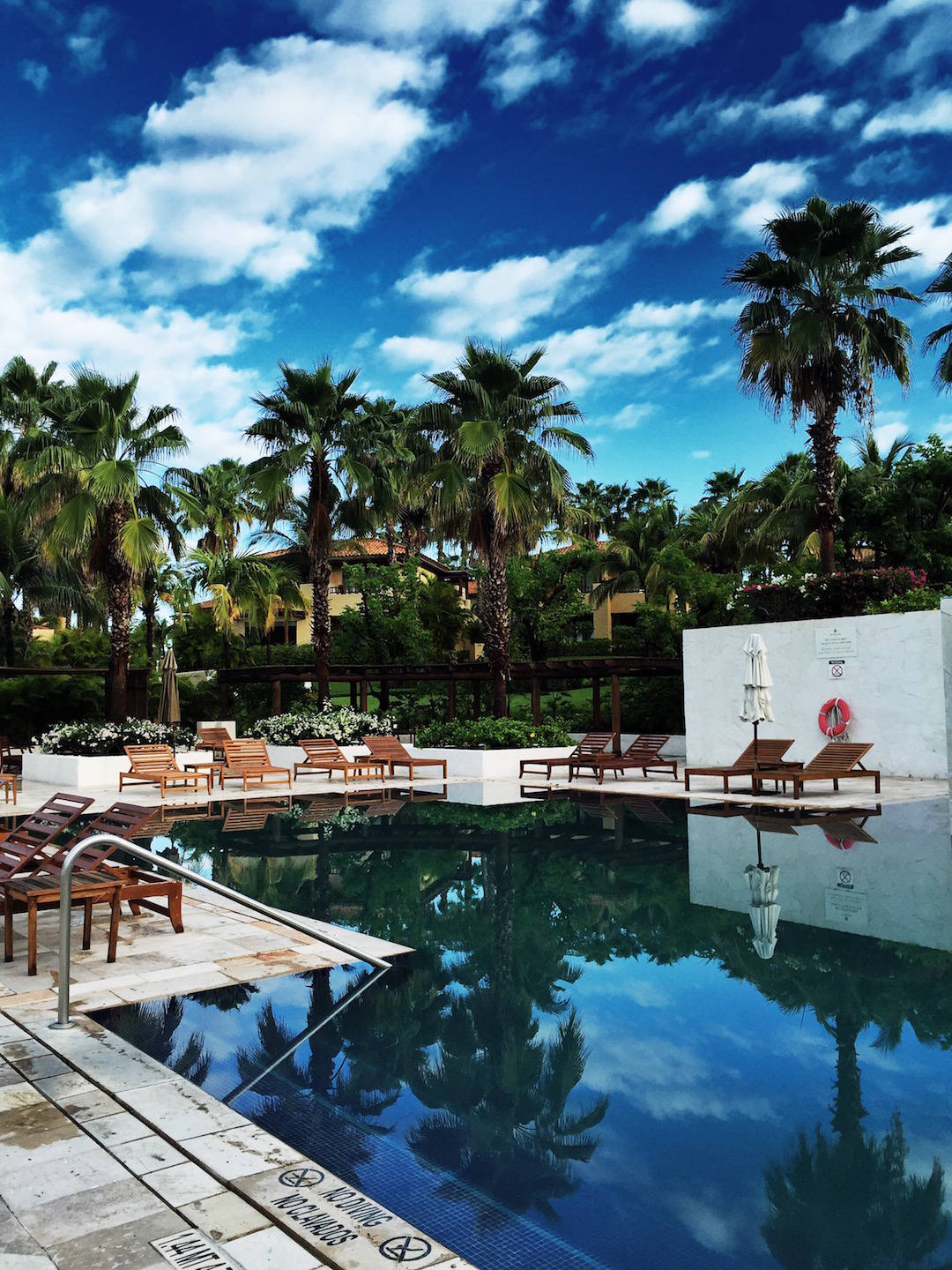 Our room was located close to the pool and beach, and had a king size bed, reading area, desk workspace and walk-in closet. The bathroom was large and spacious, with his and hers sinks, shower and tub, and french doors that opened up to a private outdoor shower. Paradise found!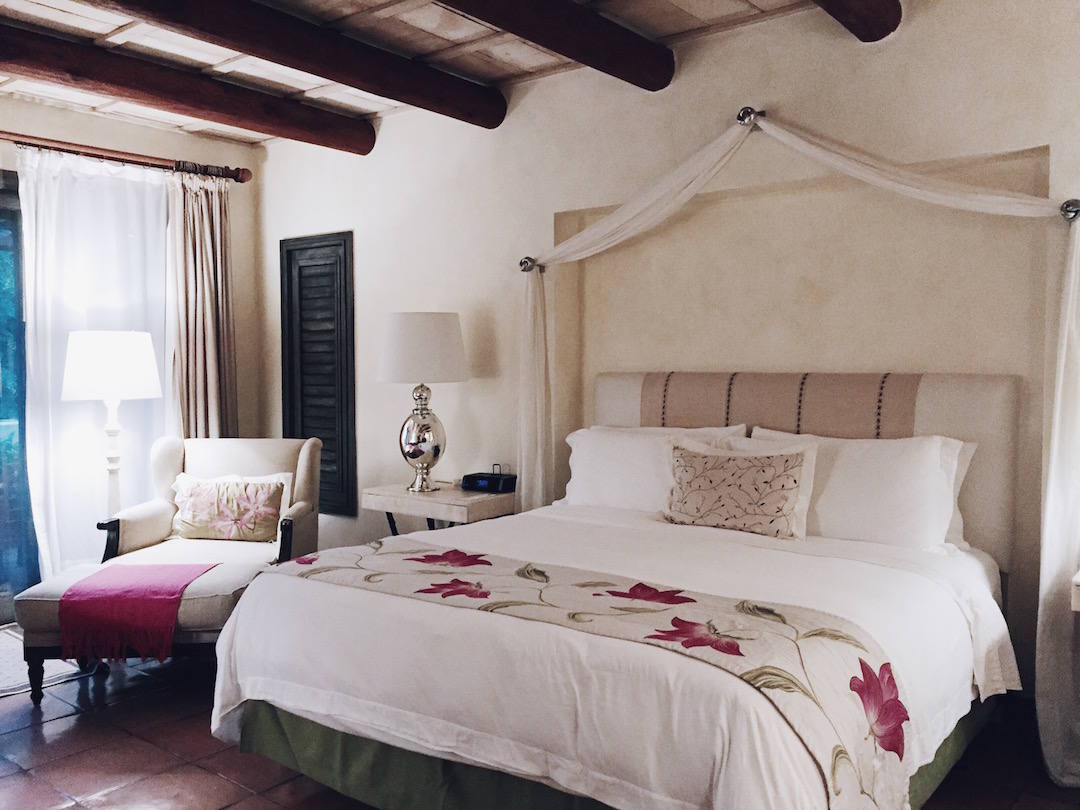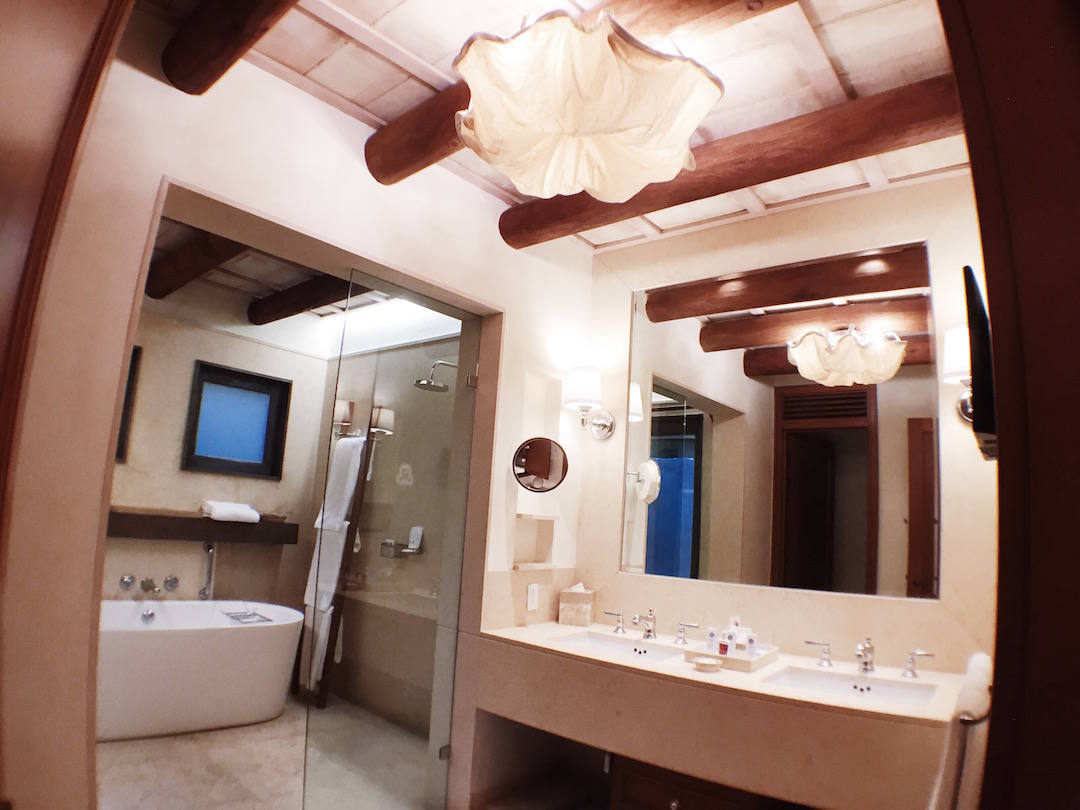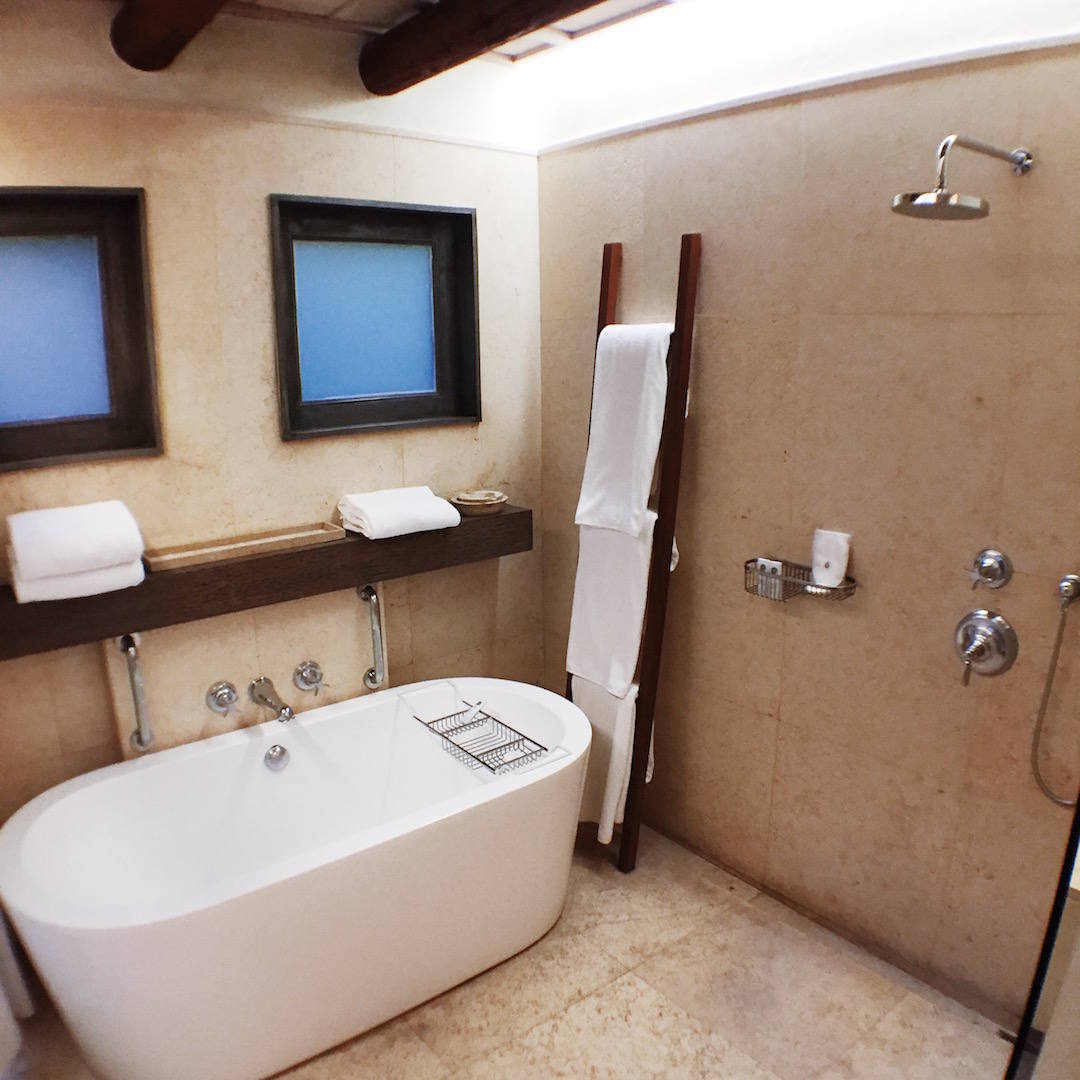 We woke up bright and early on our first morning to do some yoga by the beach. It was so peaceful and serene in the morning, perfect to find our zen and begin to ease into relaxation mode.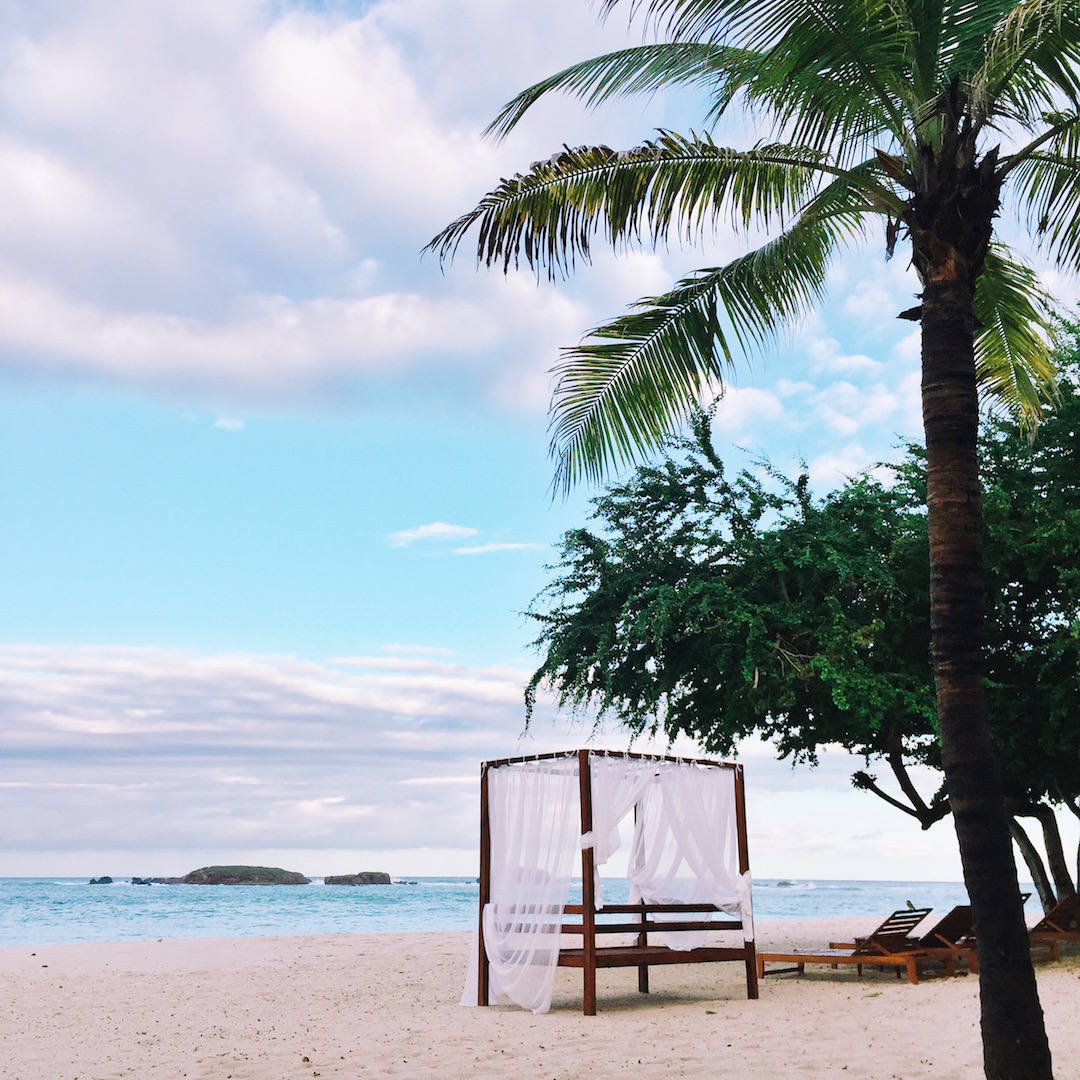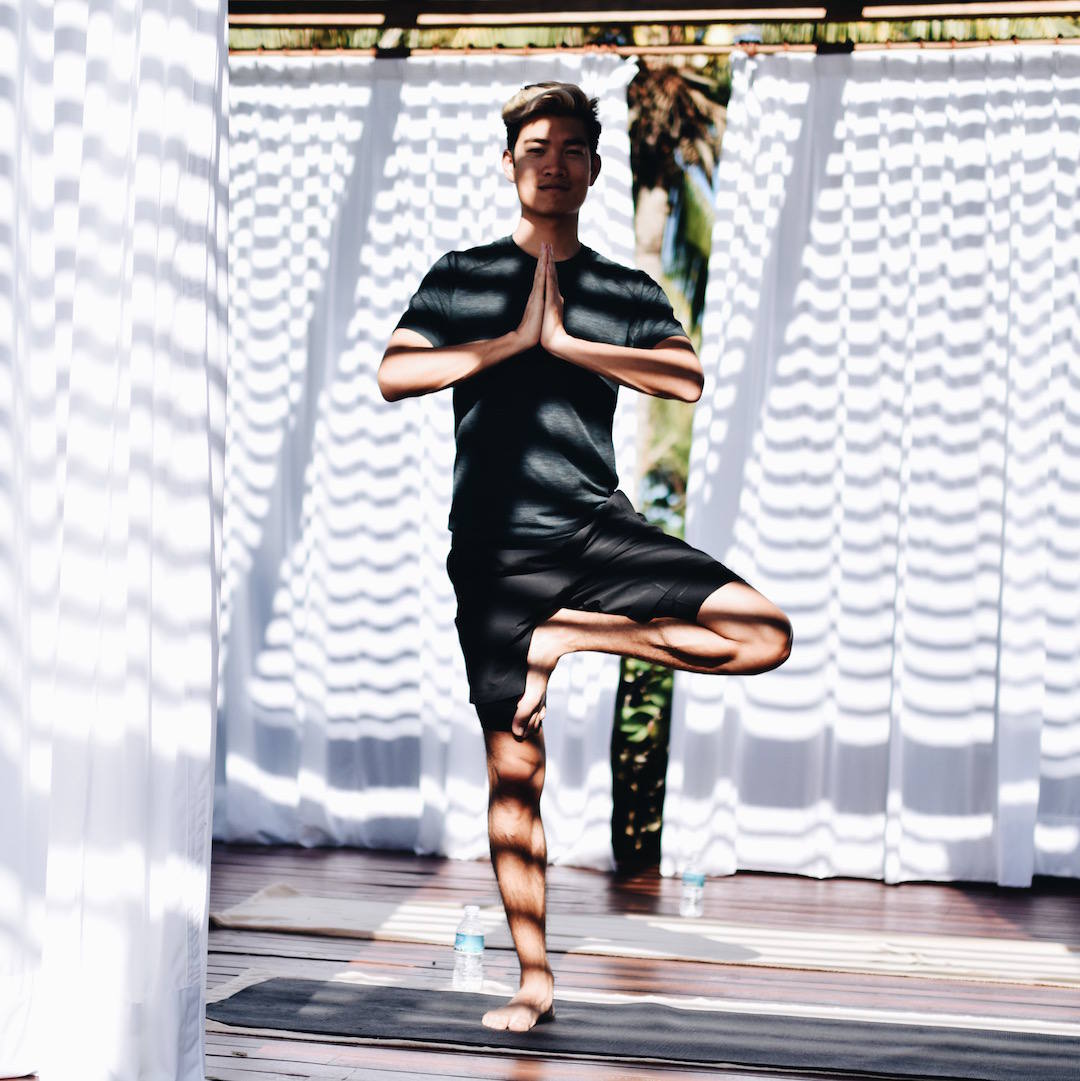 Following our private yoga session, we refueled with a delicious breakfast at the hotel's Sea Breeze restaurant.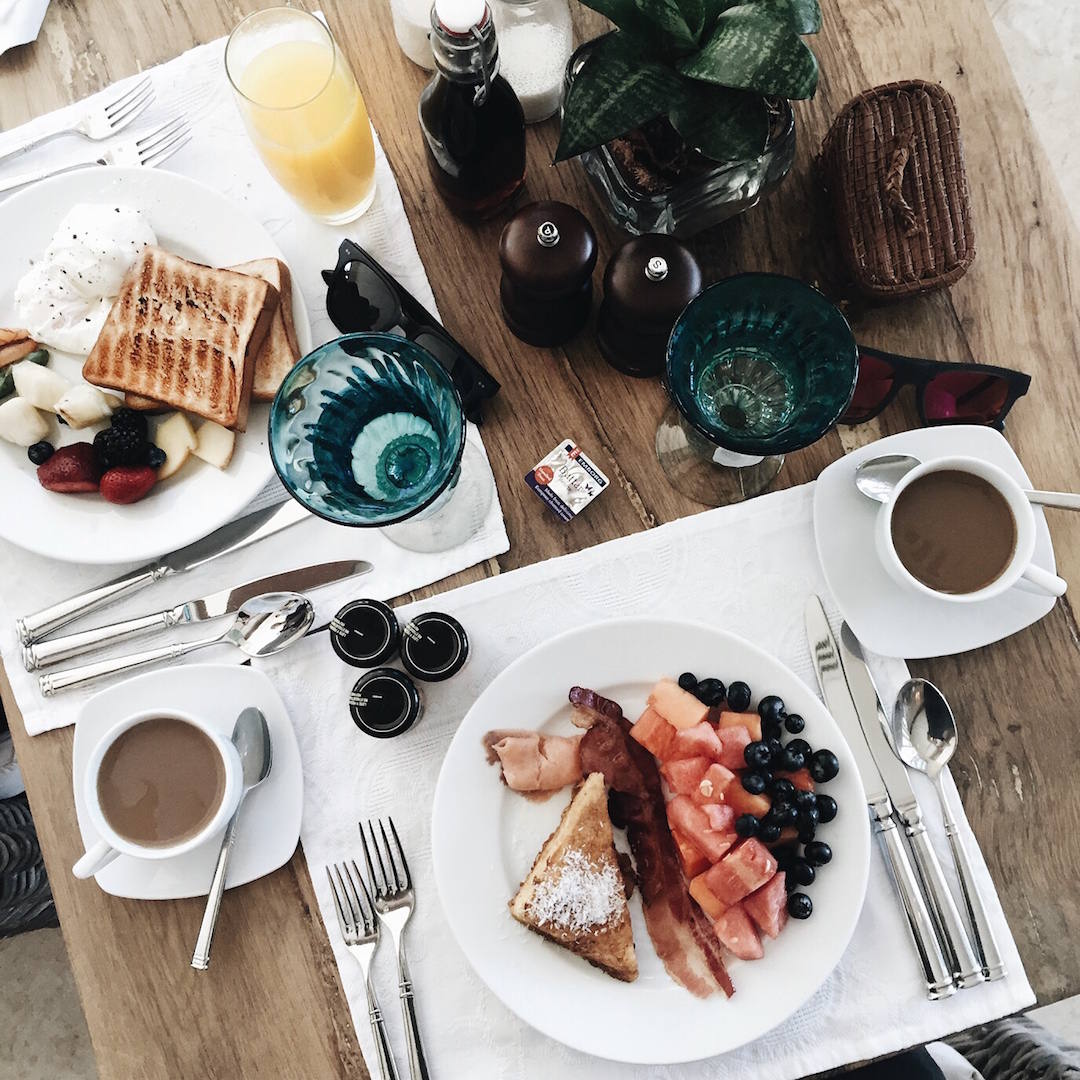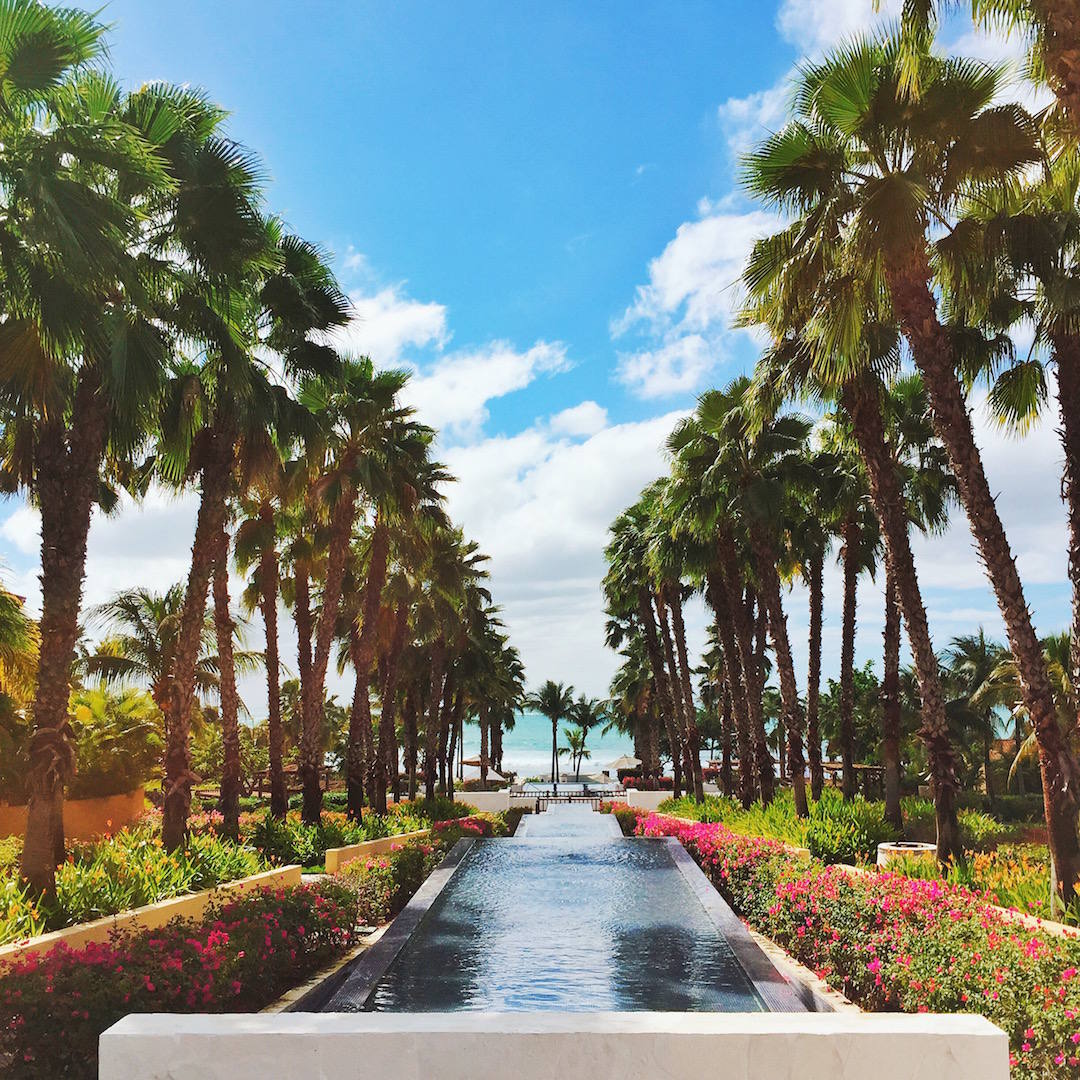 In the afternoon, we visited the Remède Spa for couples massage treatments. The spa experience was so relaxing and rejuvenating. The therapists were excellent and the products they used were luxurious and refreshing. After the spa, the beach was calling and we headed to find prime seats and order lunch.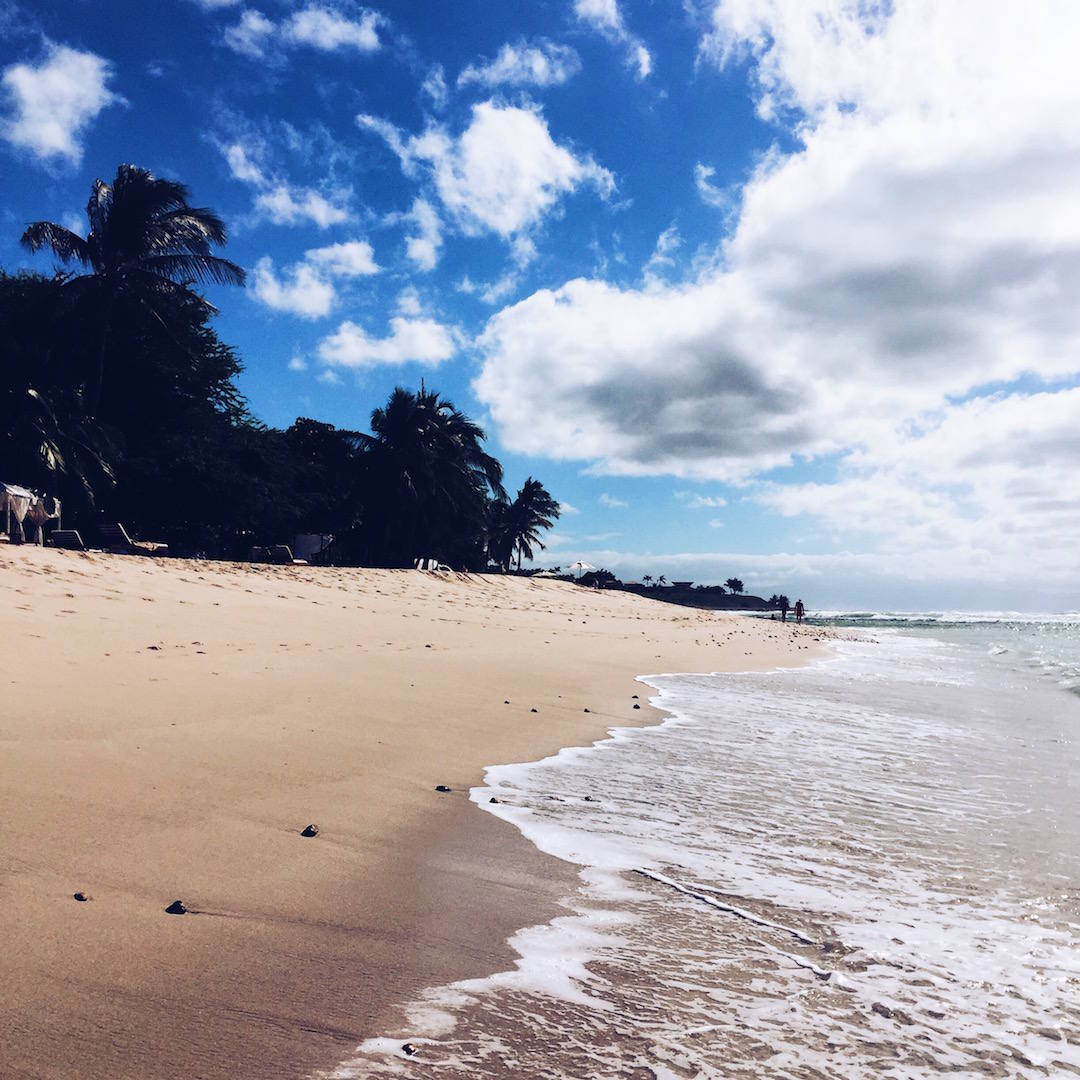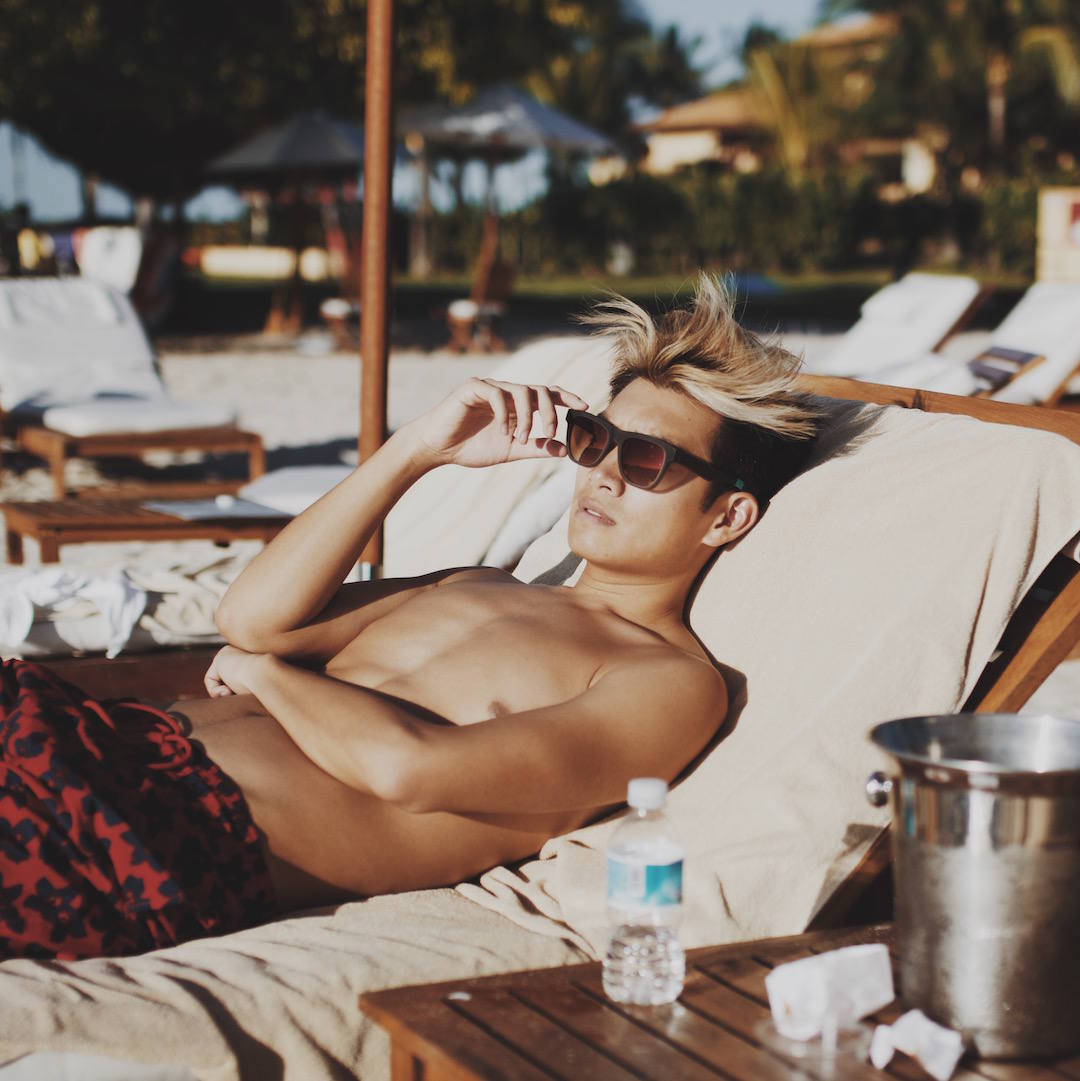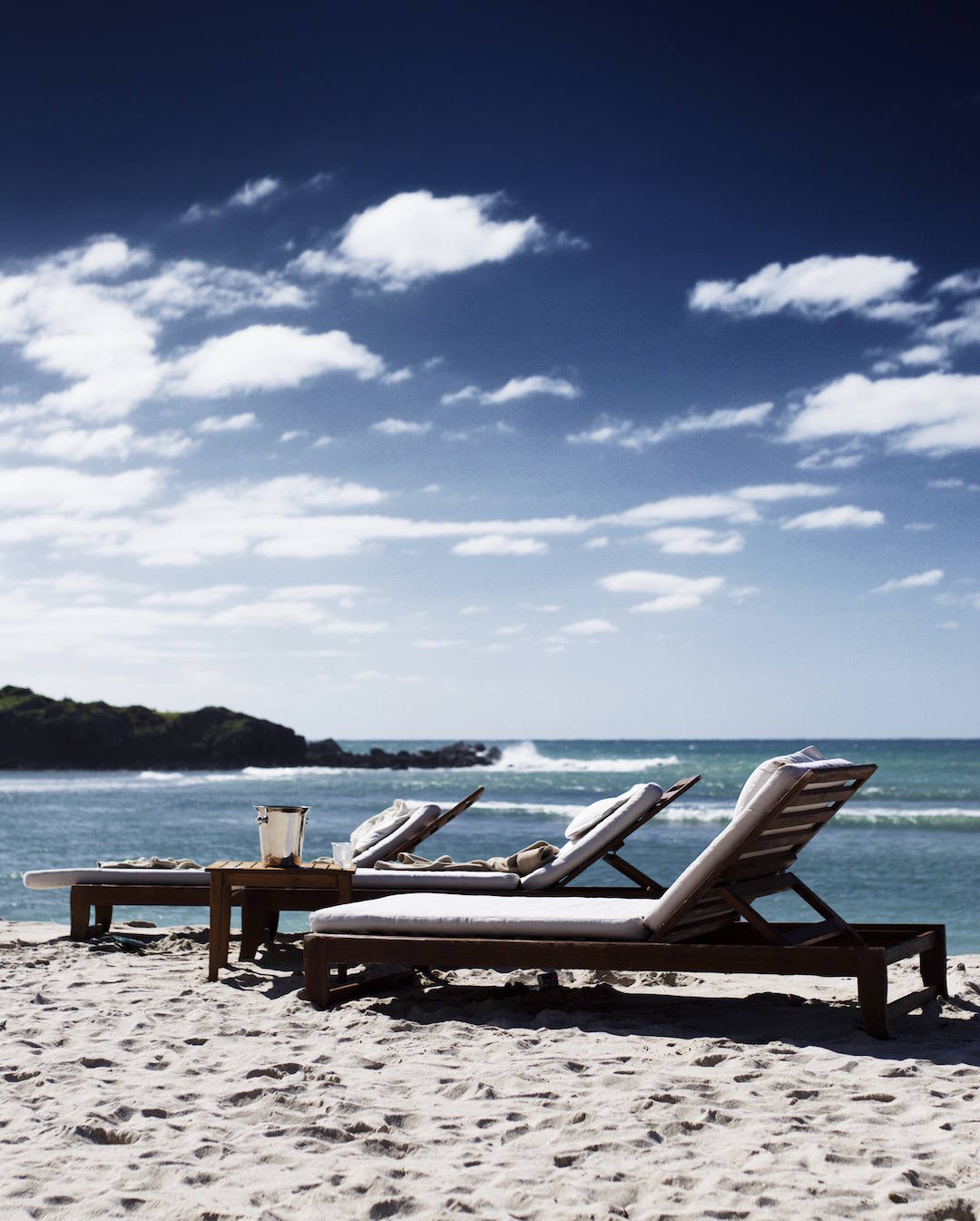 When in Mexico, guacamole is of course a must! We also ordered mahi mahi ceviche and the best shrimp tacos ever from the Mita Mary Bistro Boat – like a food truck, but a food boat! Right on the beach.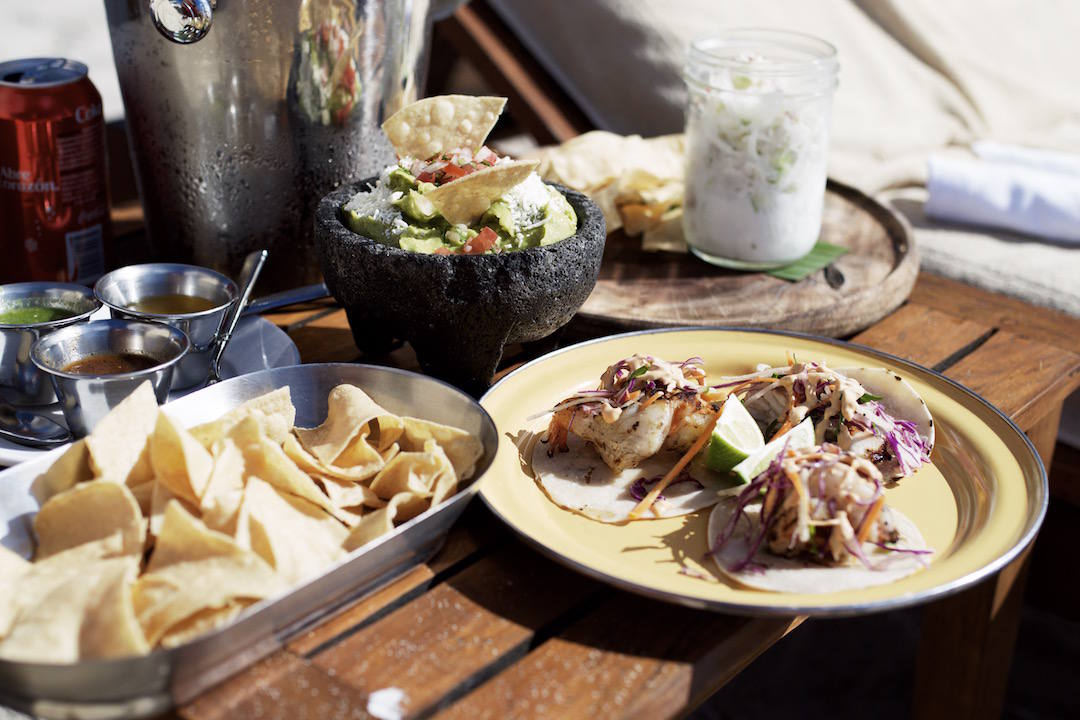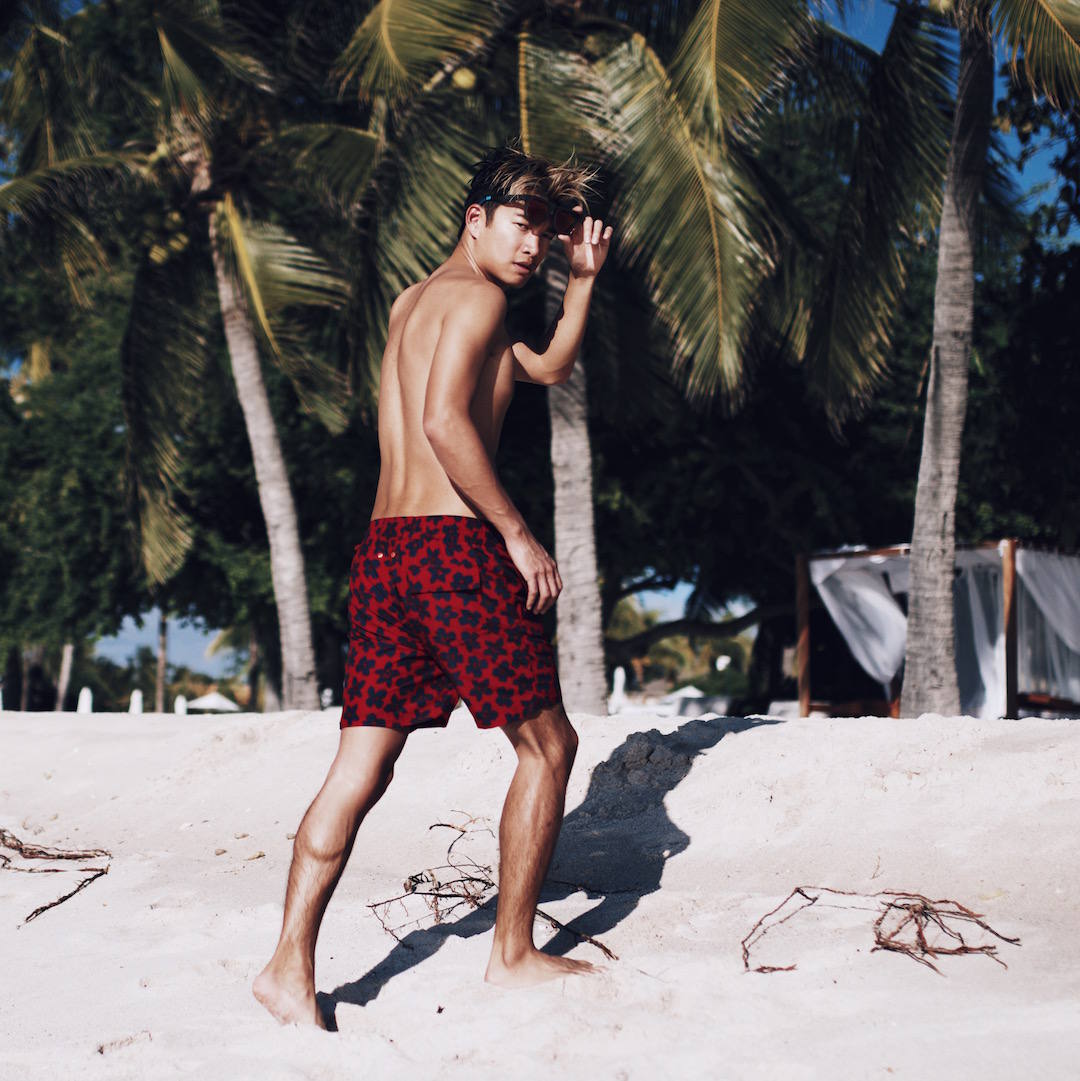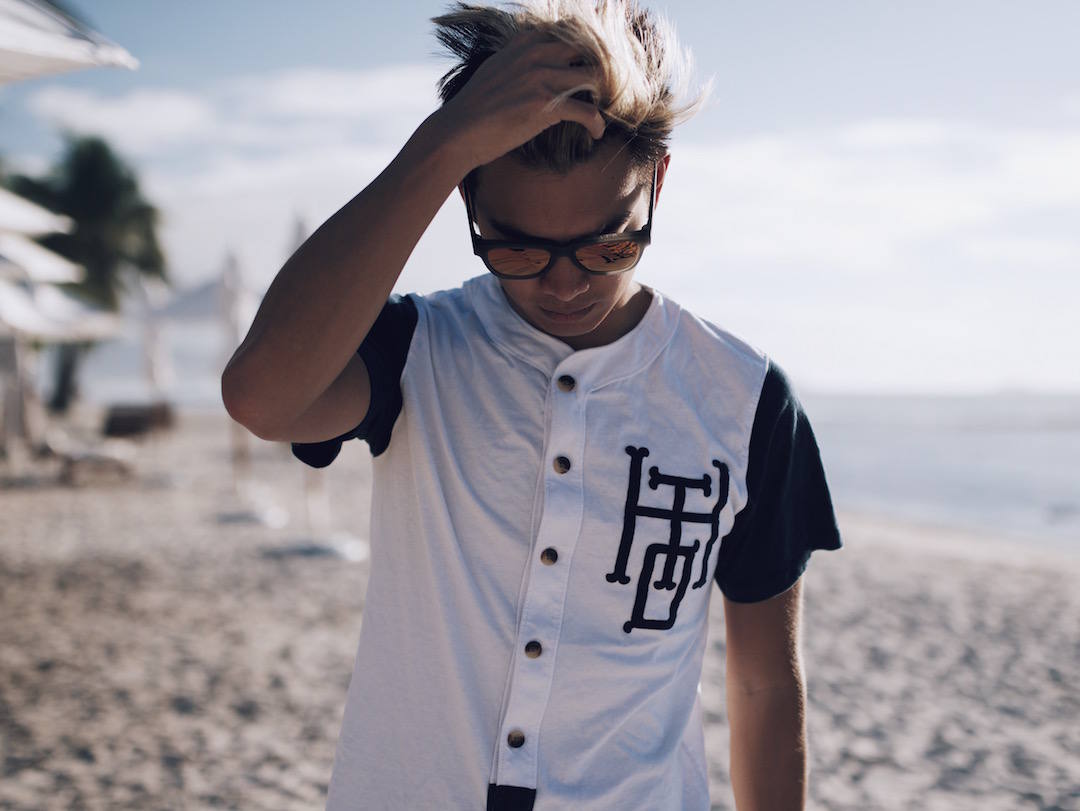 After a day in the sun, the outdoor shower in our room had to be tried.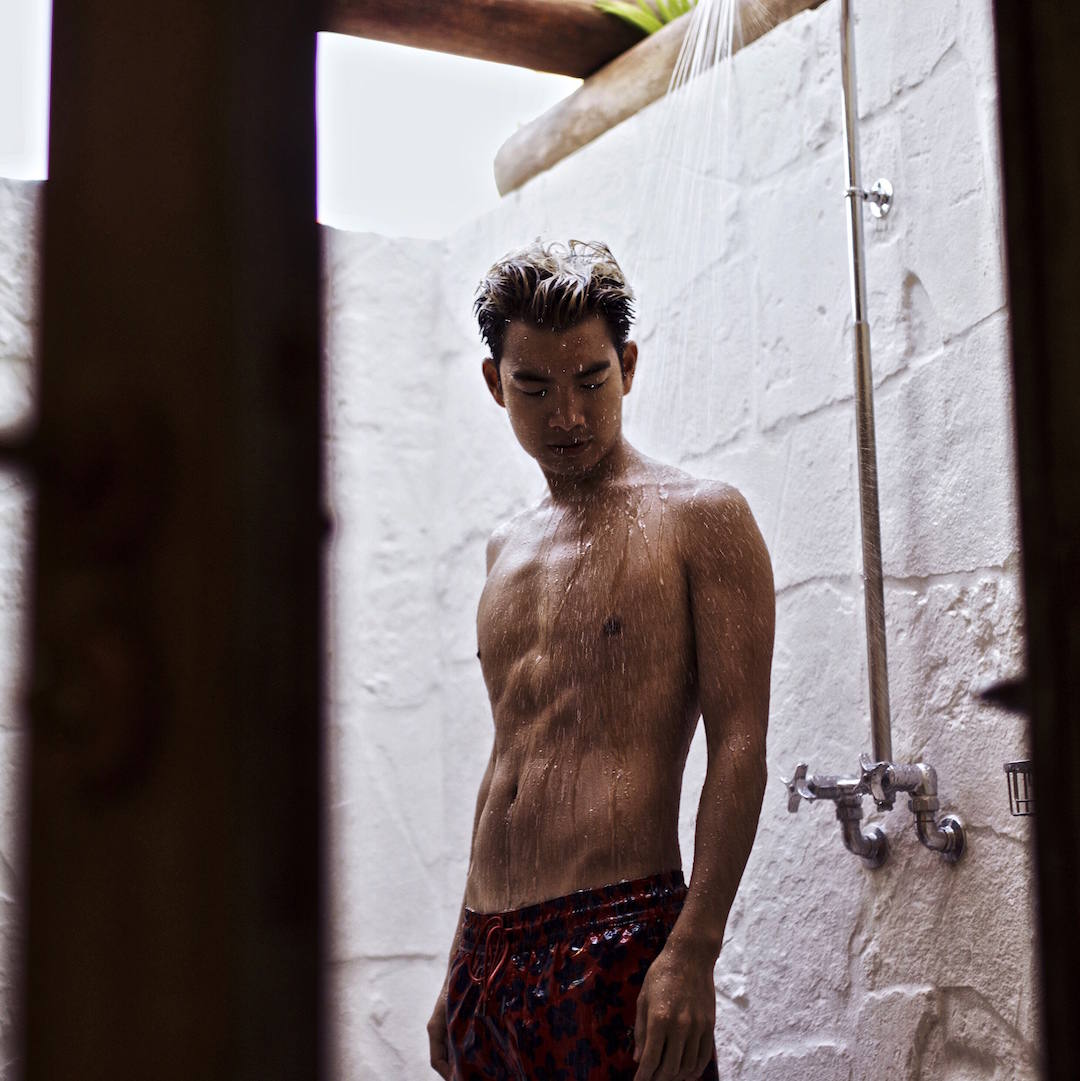 For dinner, Justine and I went back down to the Mita Mary Bistro Boat to dine beneath the stars. Hanging lights, candles and a fire pit lit up the beach, while mariachi band played live music with the soothing sounds of waves accompanying in the background. It was so romantic! A perfect end to our first day in paradise.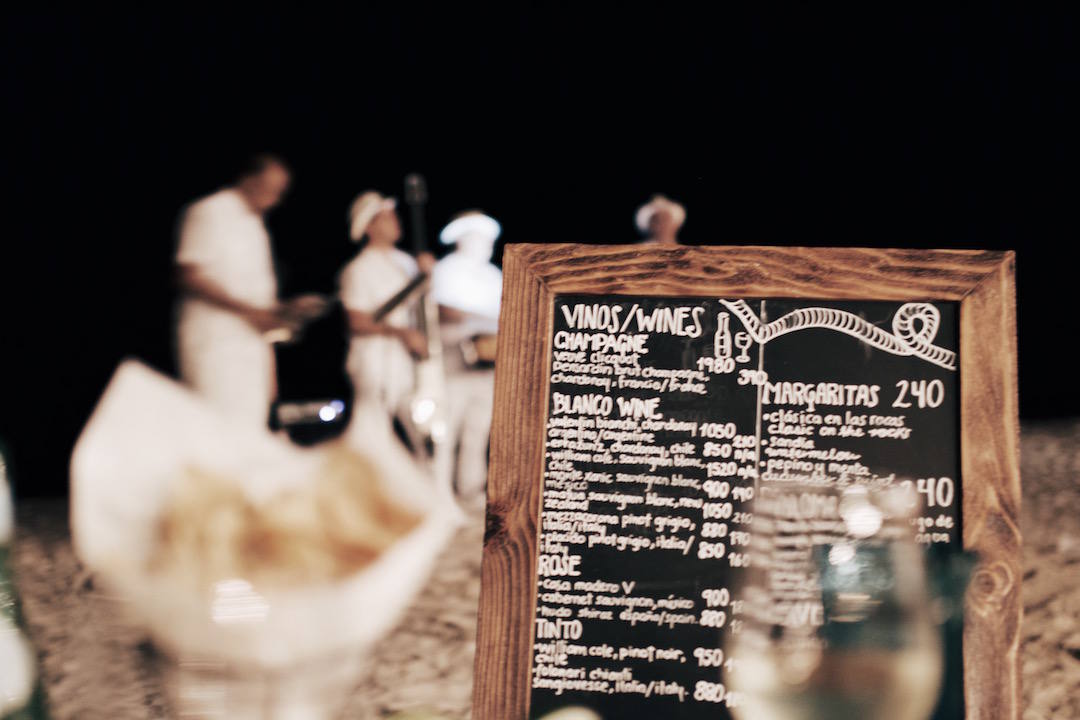 Apart from the obvious beauty of the beach and warm sunshine, there are tons of activities to do in Riviera Nayarit too. Justine and I did a couple of really cool excursions with Punta Mita Adventures. The first of which was a luxury sailing and snorkeling day around the Marieta Islands. The crew was so friendly and welcoming on board the boat, which made for a really enjoyable day at sea. We even got to sail by wind only for half of the time!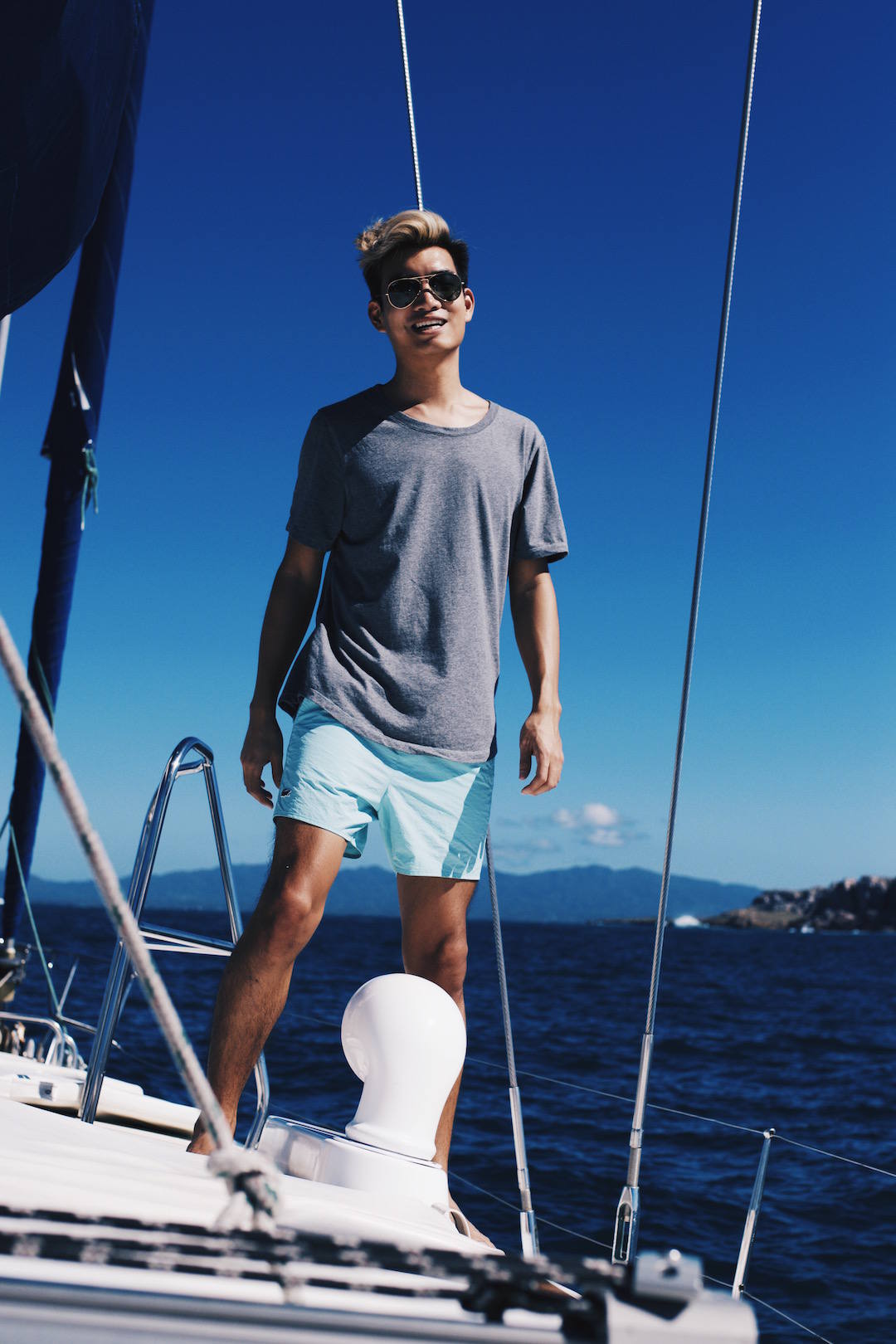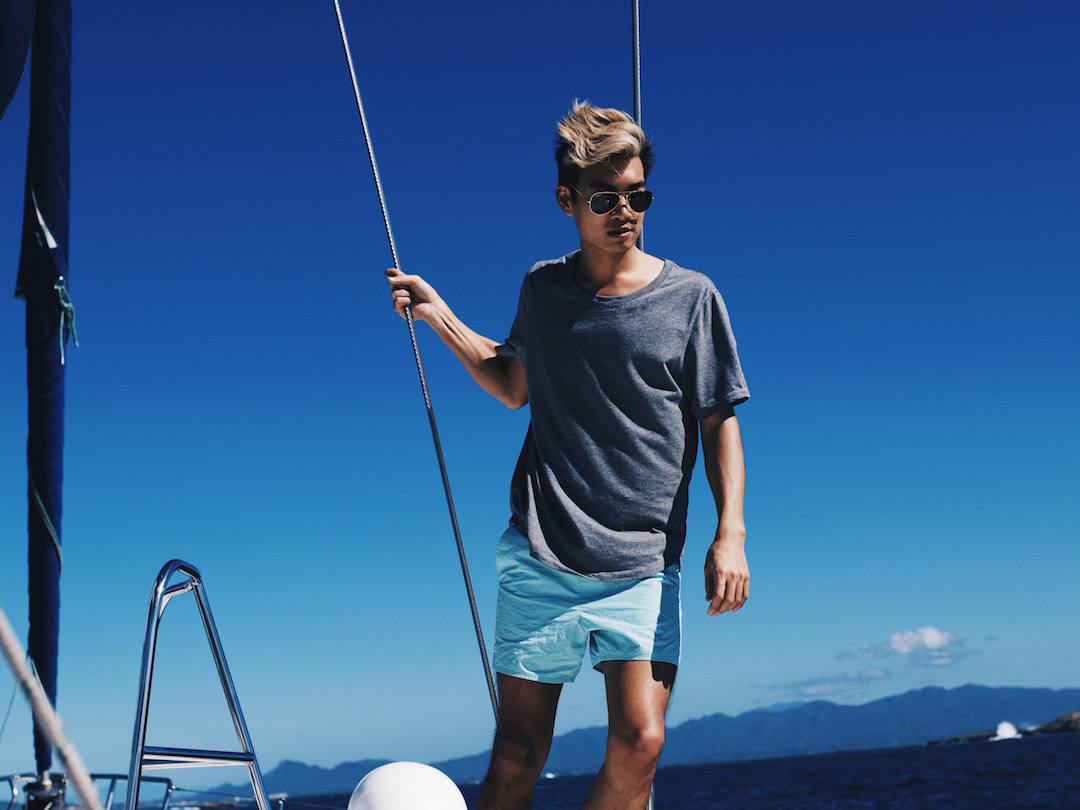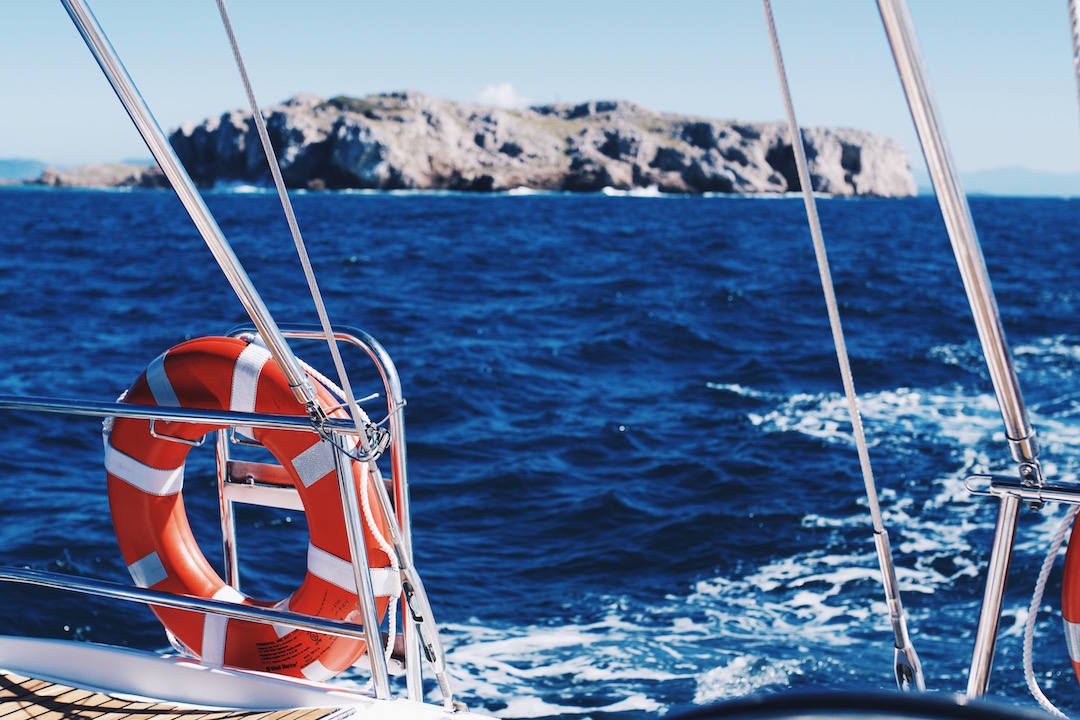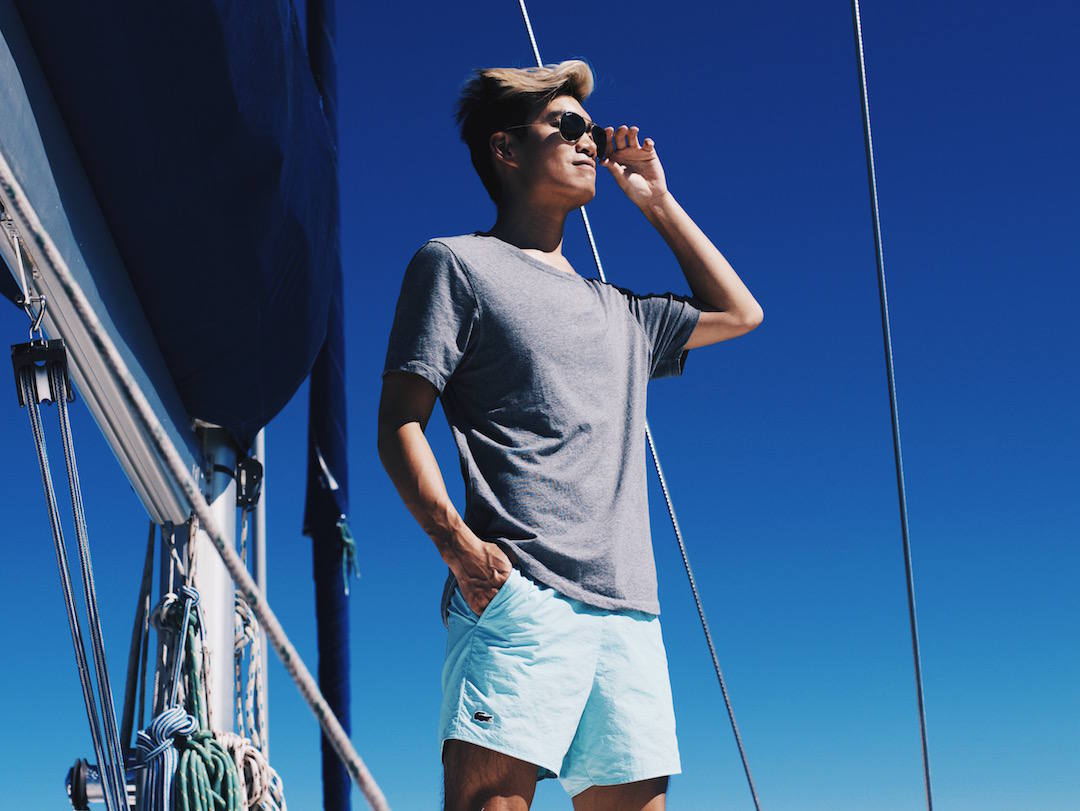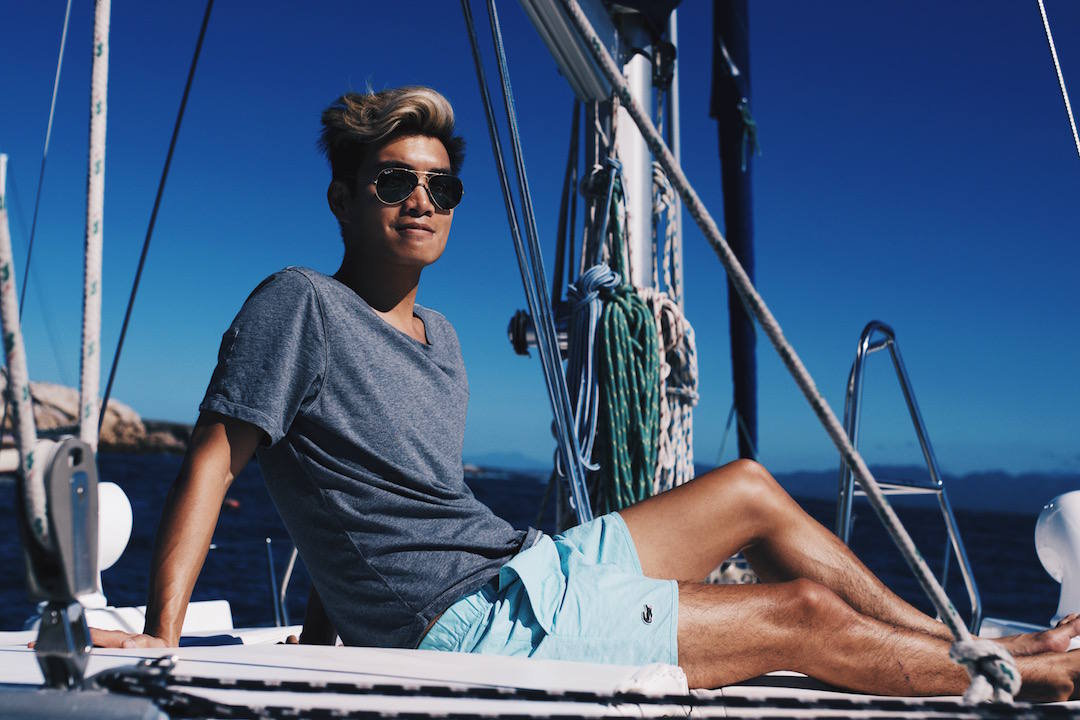 When in the tropics… I couldn't get enough of the fresh coconuts at St. Regis Punta Mita! I literally drank one everyday and the best part was that when finished, the waiter would take the coconut from me, cut it up, scoop out the coconut meat and return it on a plate. Talk about luxury! It's the little details like that, which truly set this resort a cut above the rest.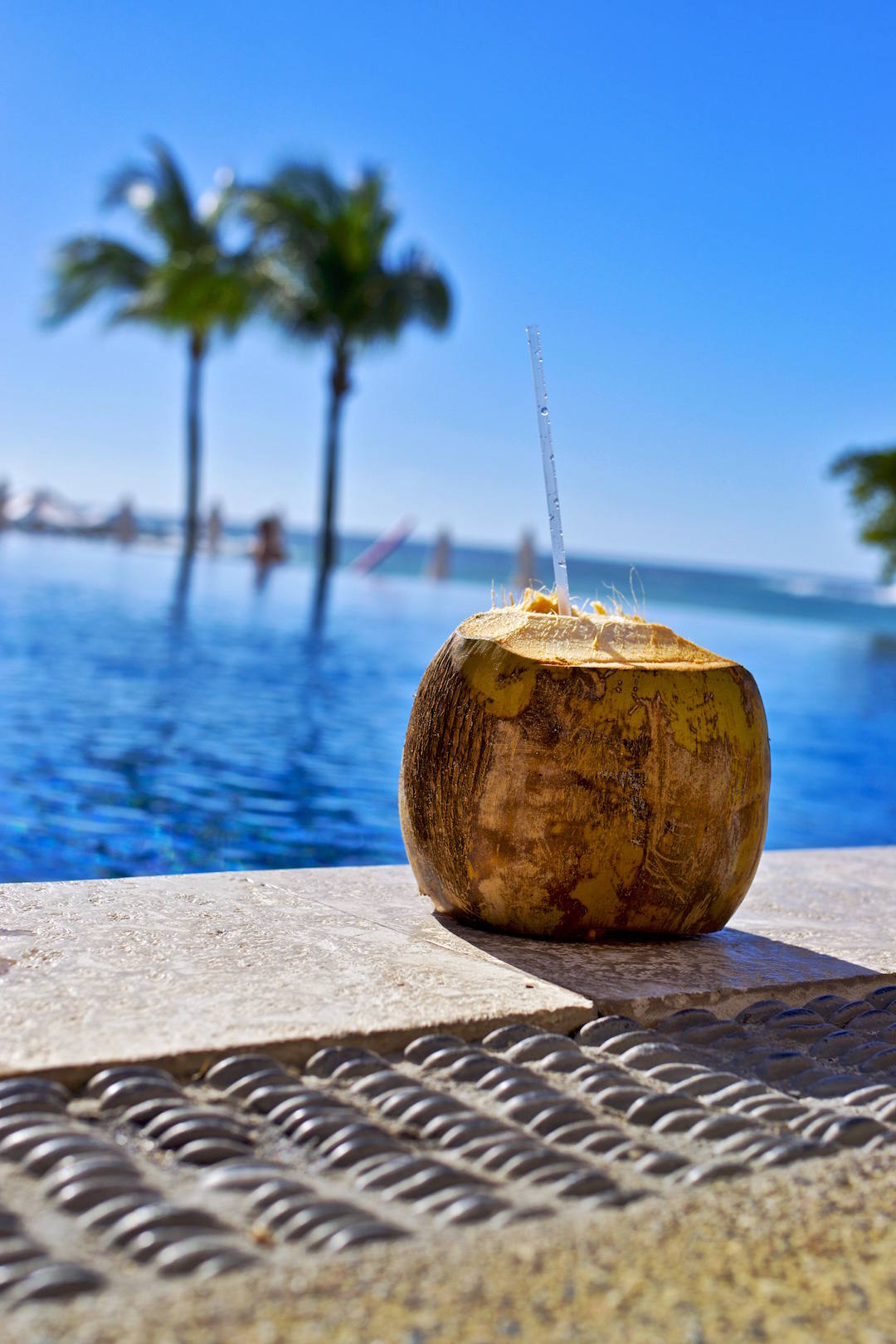 The St Regis Punta Mita has three infinity pools, all with the perfect vantage point to catch the sunsets each evening.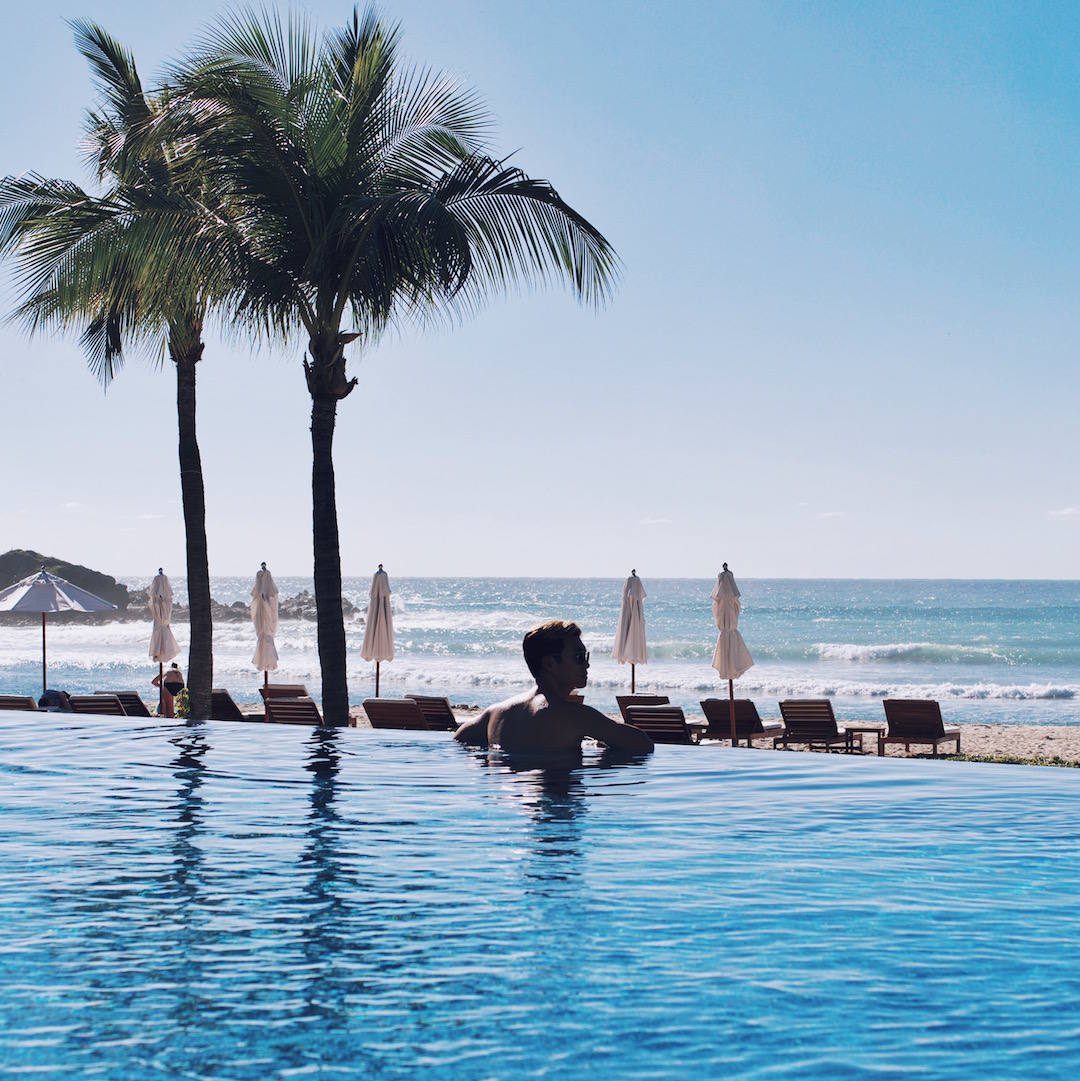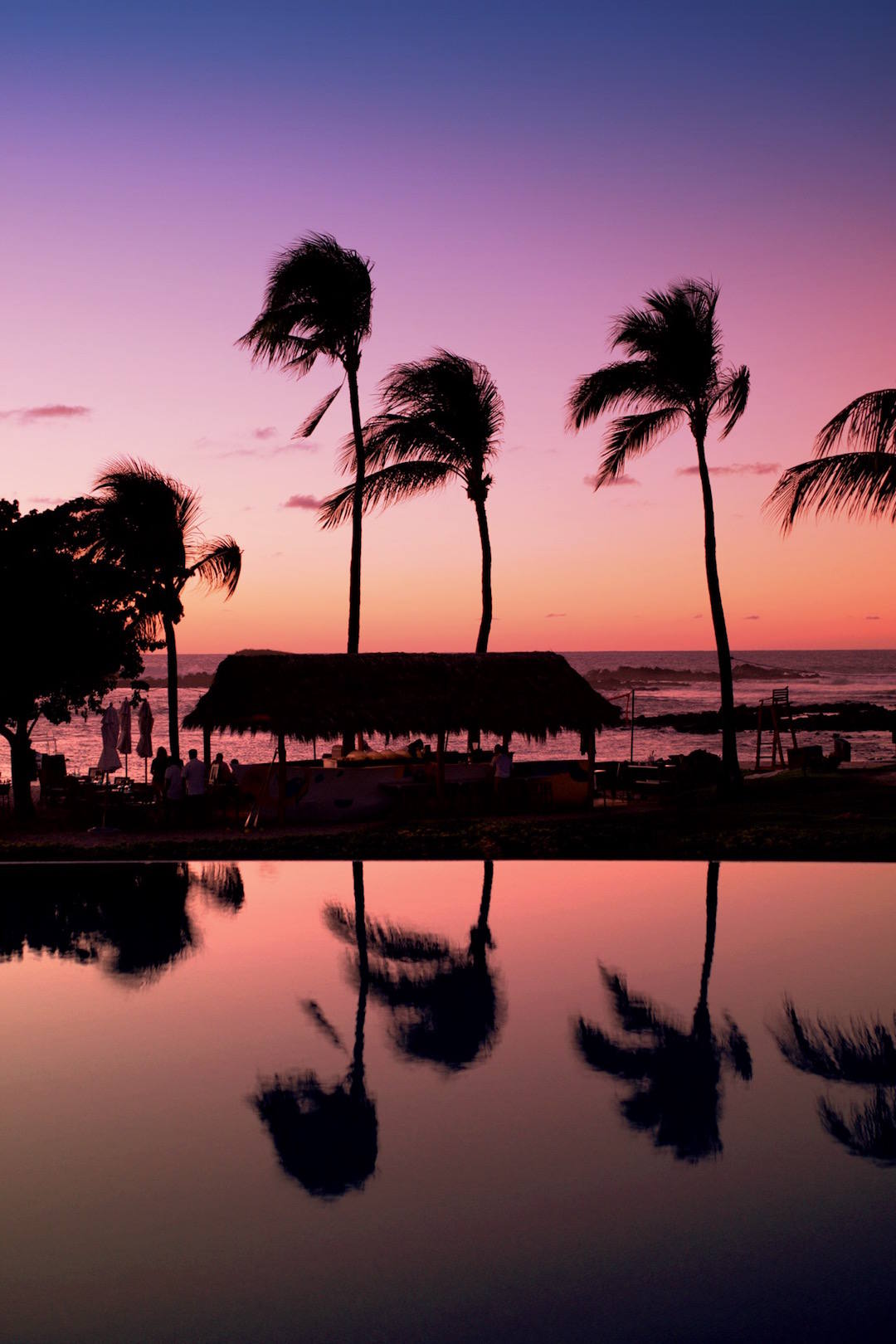 The second excursion we did with Punta Mita Adventures was a road trip – or should I say OFF-road trip – into Sayulita. Everyone I told that I was going to Riviera Nayarit said that Sayulita was the place to see.
Starting in Punta Mita, we joined a small group of other vacationers for the off-roading UTV drive. Within the first five minutes of the drive, we were already completely covered in mud! Speeding through the trails and up a mountain, we navigated trees, bushes, potholes, mud puddles and even a cow that leaped across right in front of us. It was so fun!!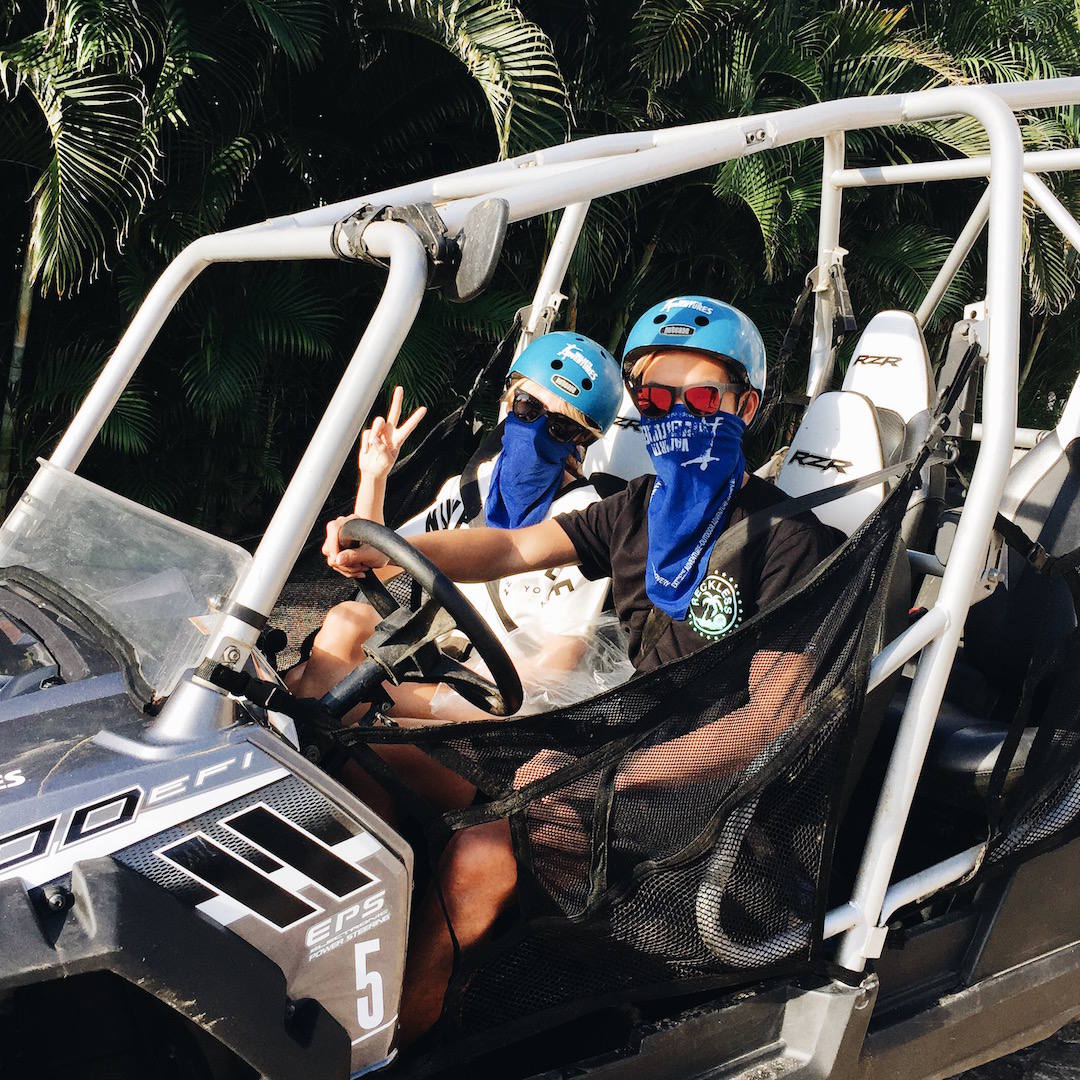 Here's the view from the top. You can see Punta Mita in the distance!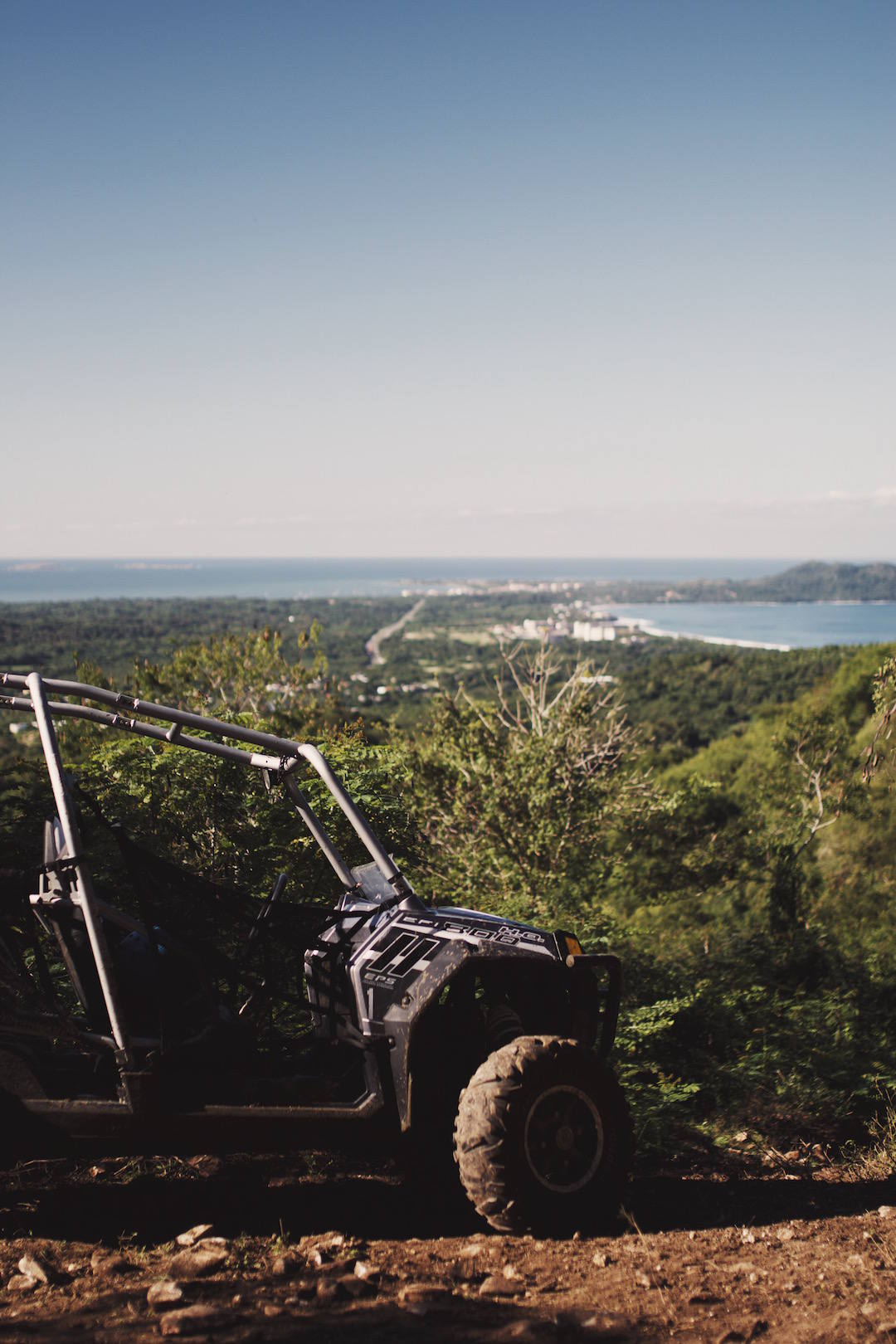 After taking in the mountain view, we drove back down and into the town of Sayulita.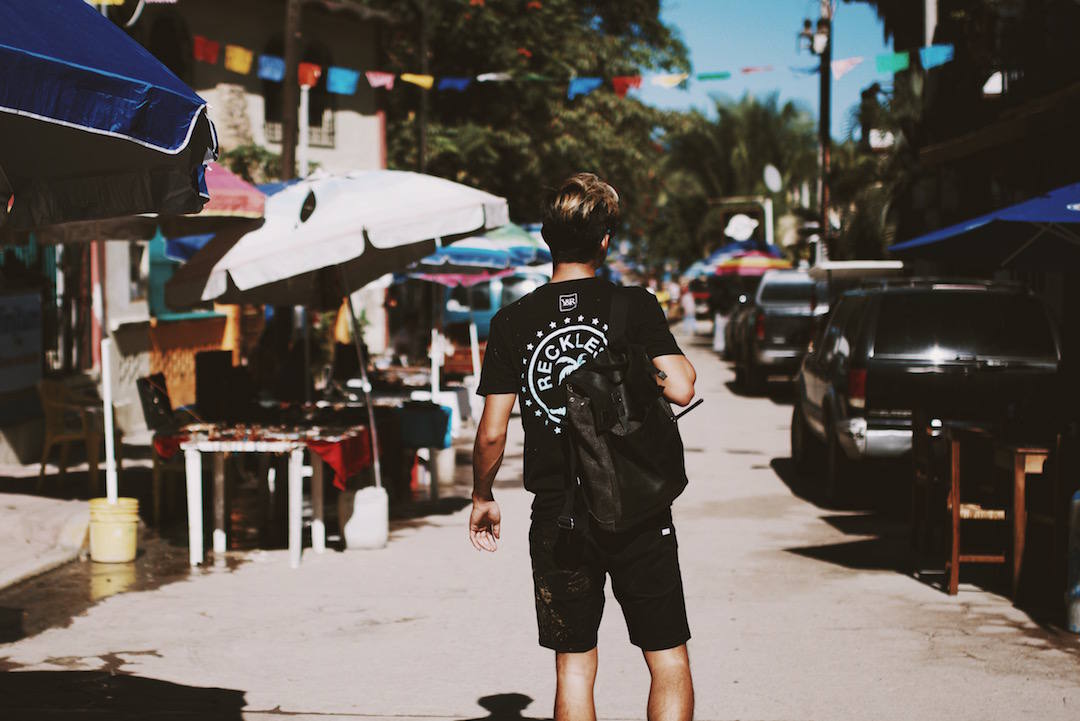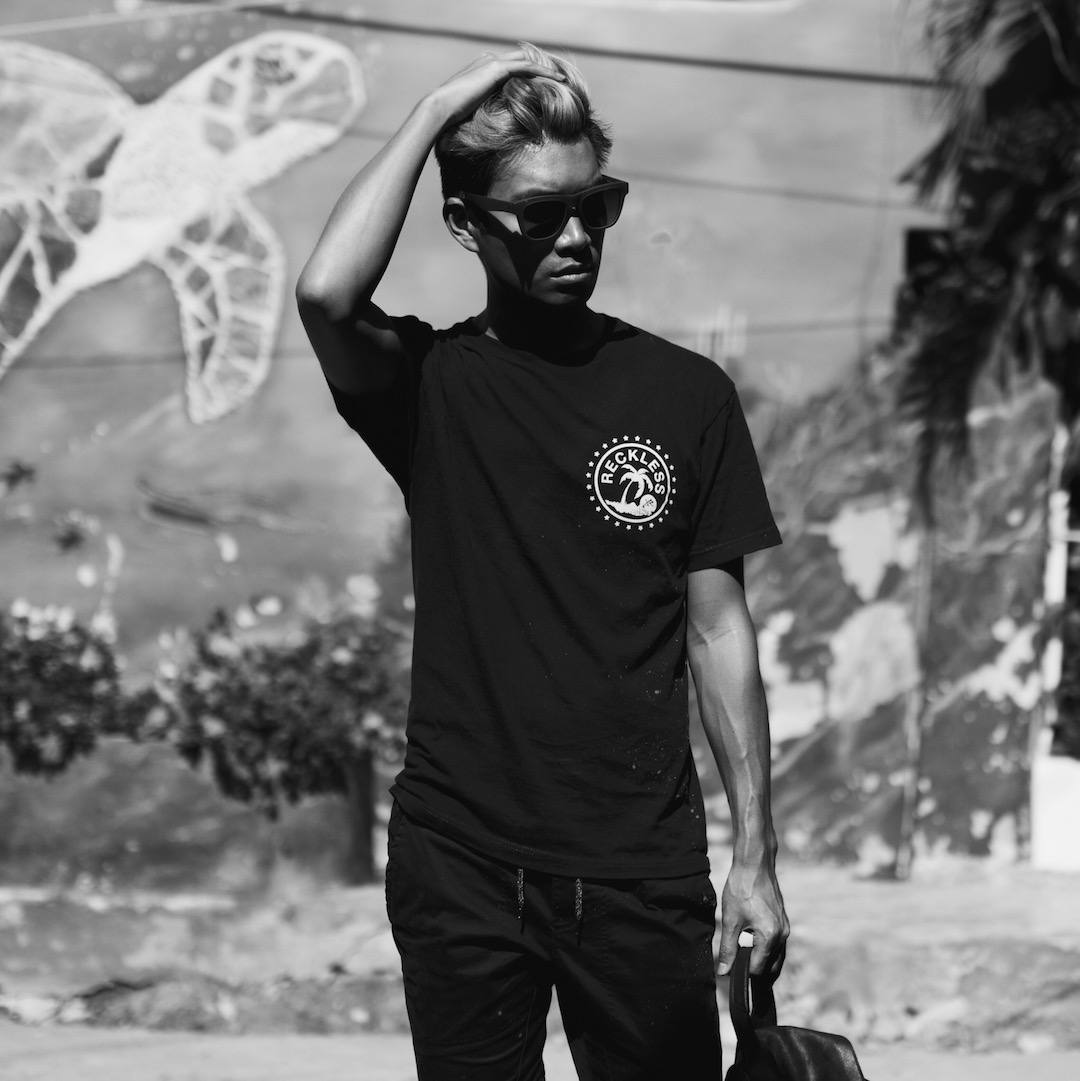 Sayulita is a small beach town, famous for its surfing, shopping and cool, hippy-chic vibe. Most of the roads remain unpaved, with vibrant colorful buildings and scenes every which way you turn. There were tons of cute little shops and artisan studios, with unique fashion and home items. I loved that the culture of Sayulita hasn't been lost to commercial tourism and that the vibe of the town still maintains an authentic vibe.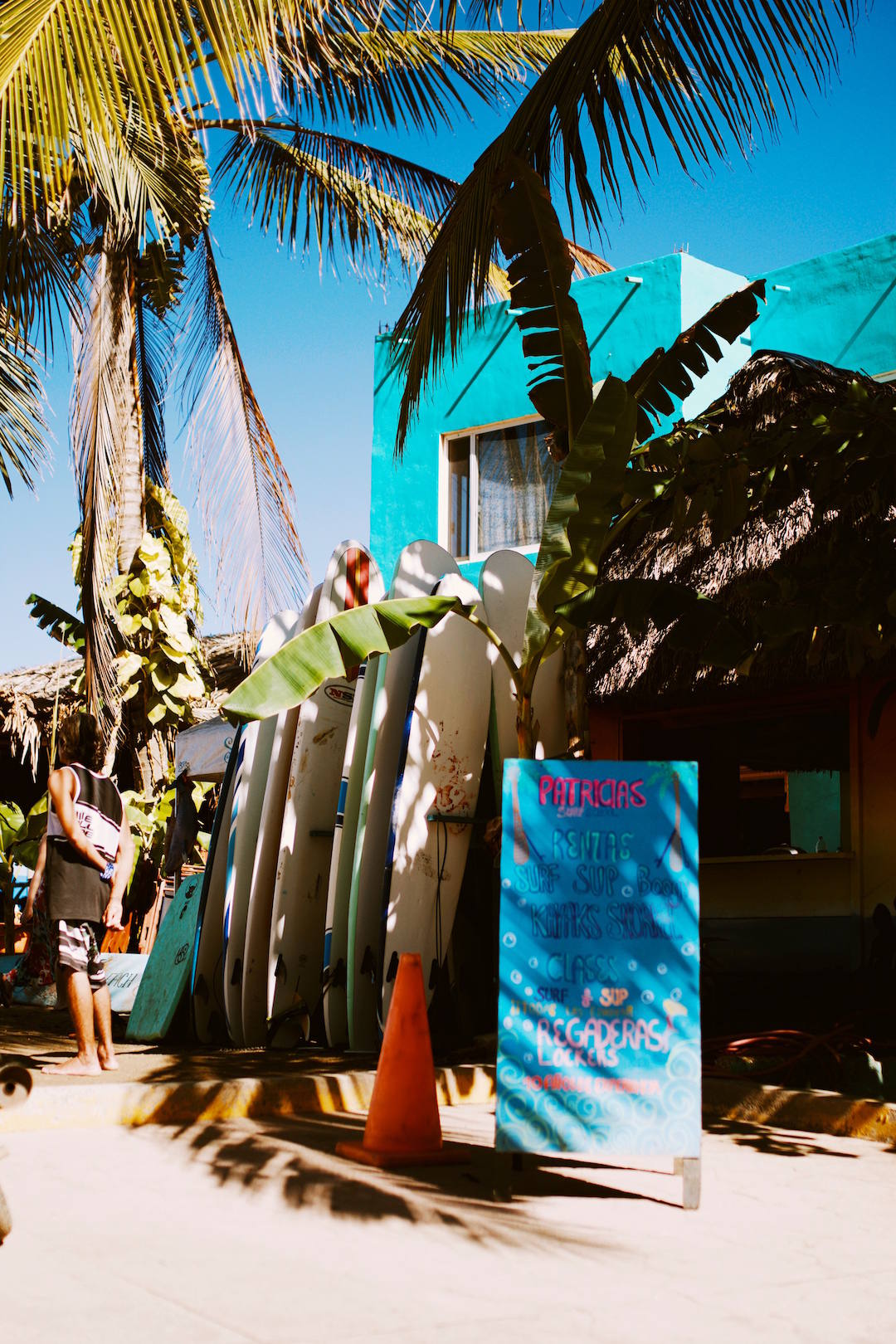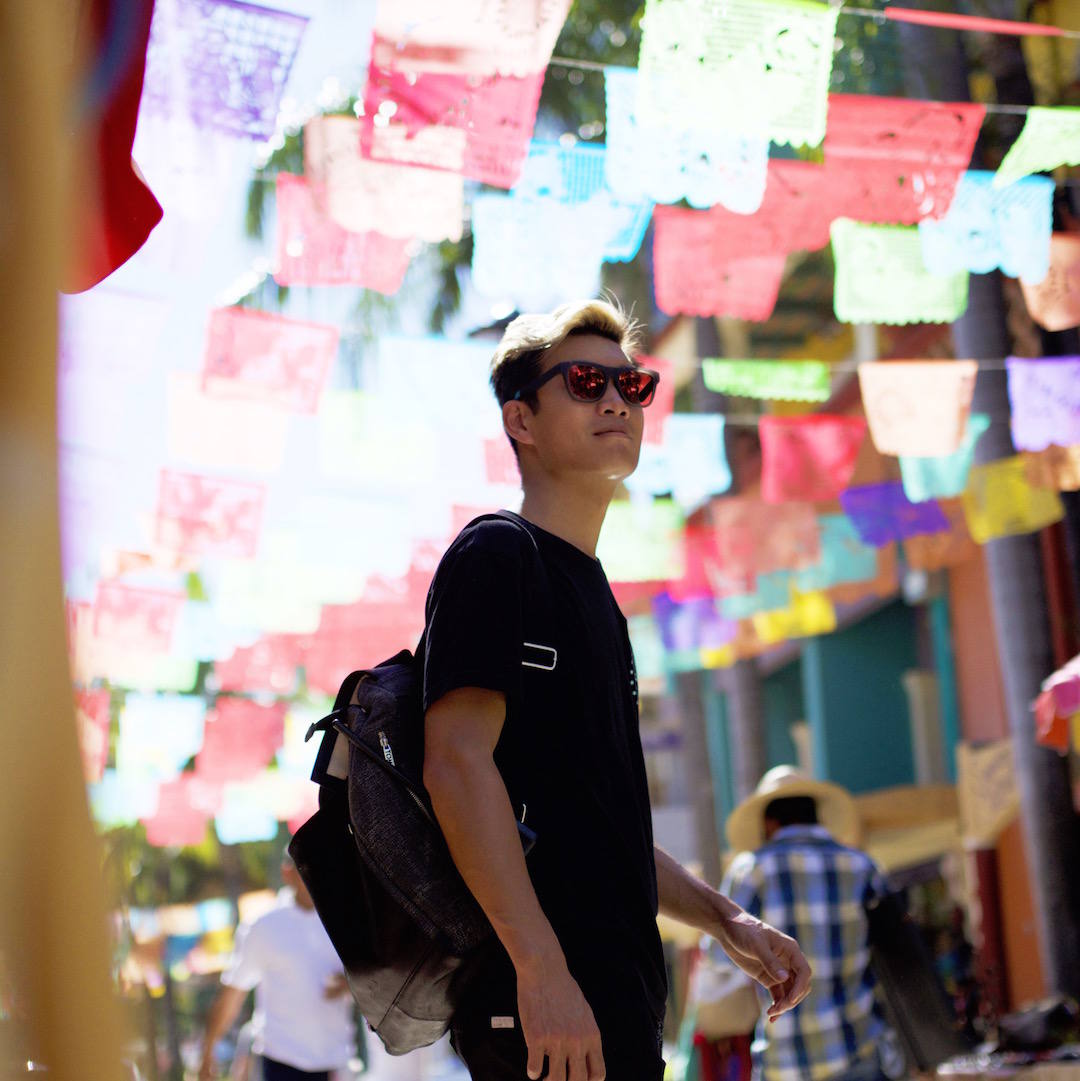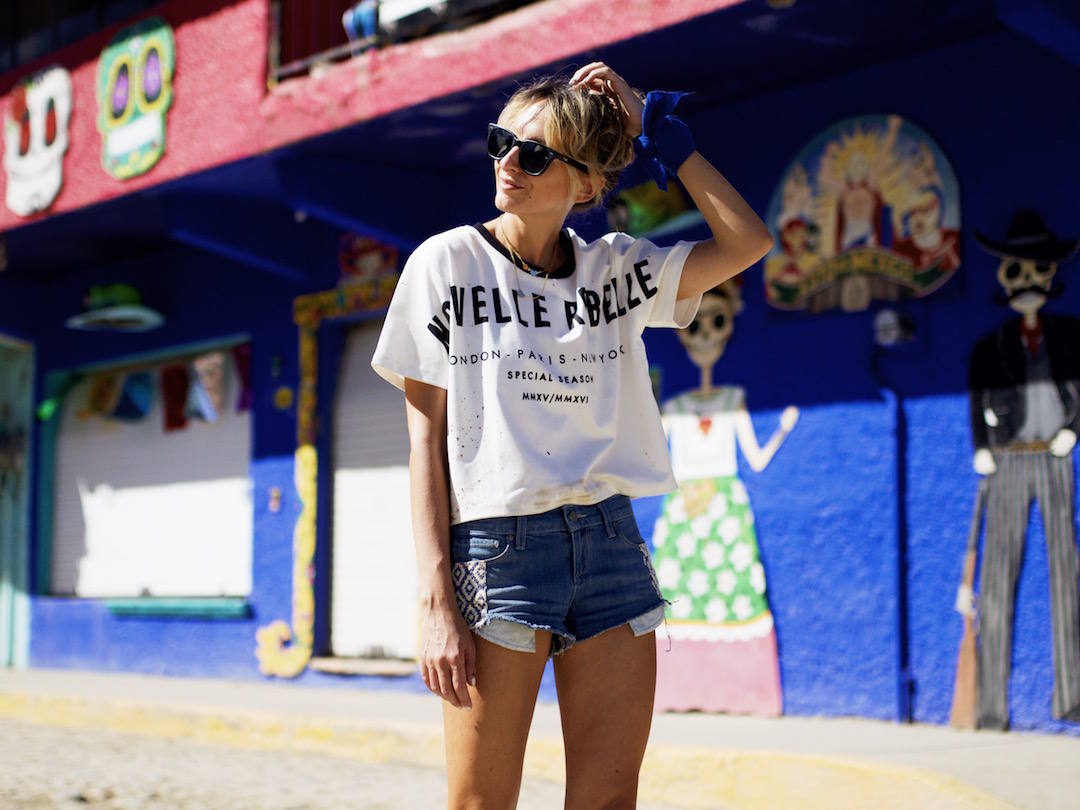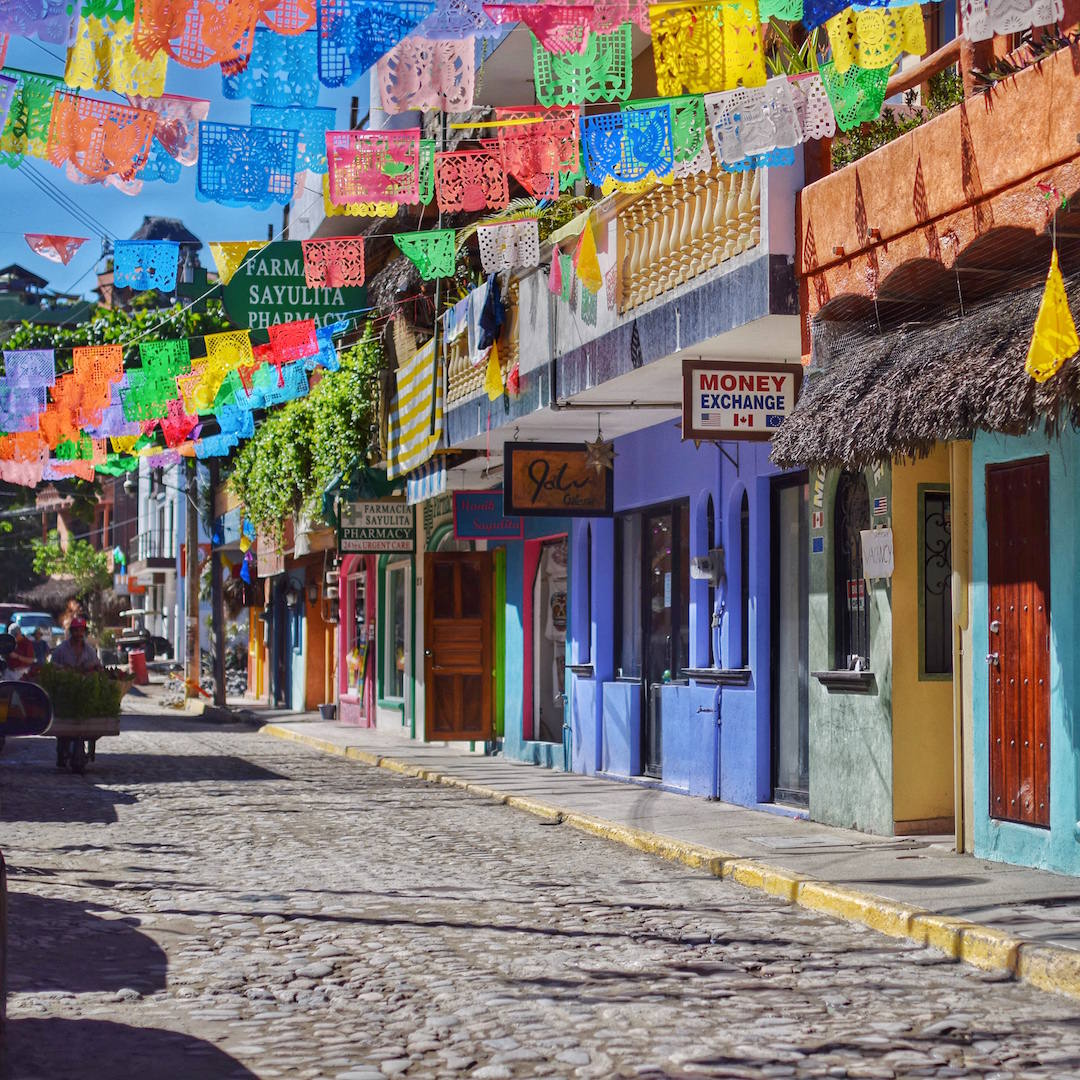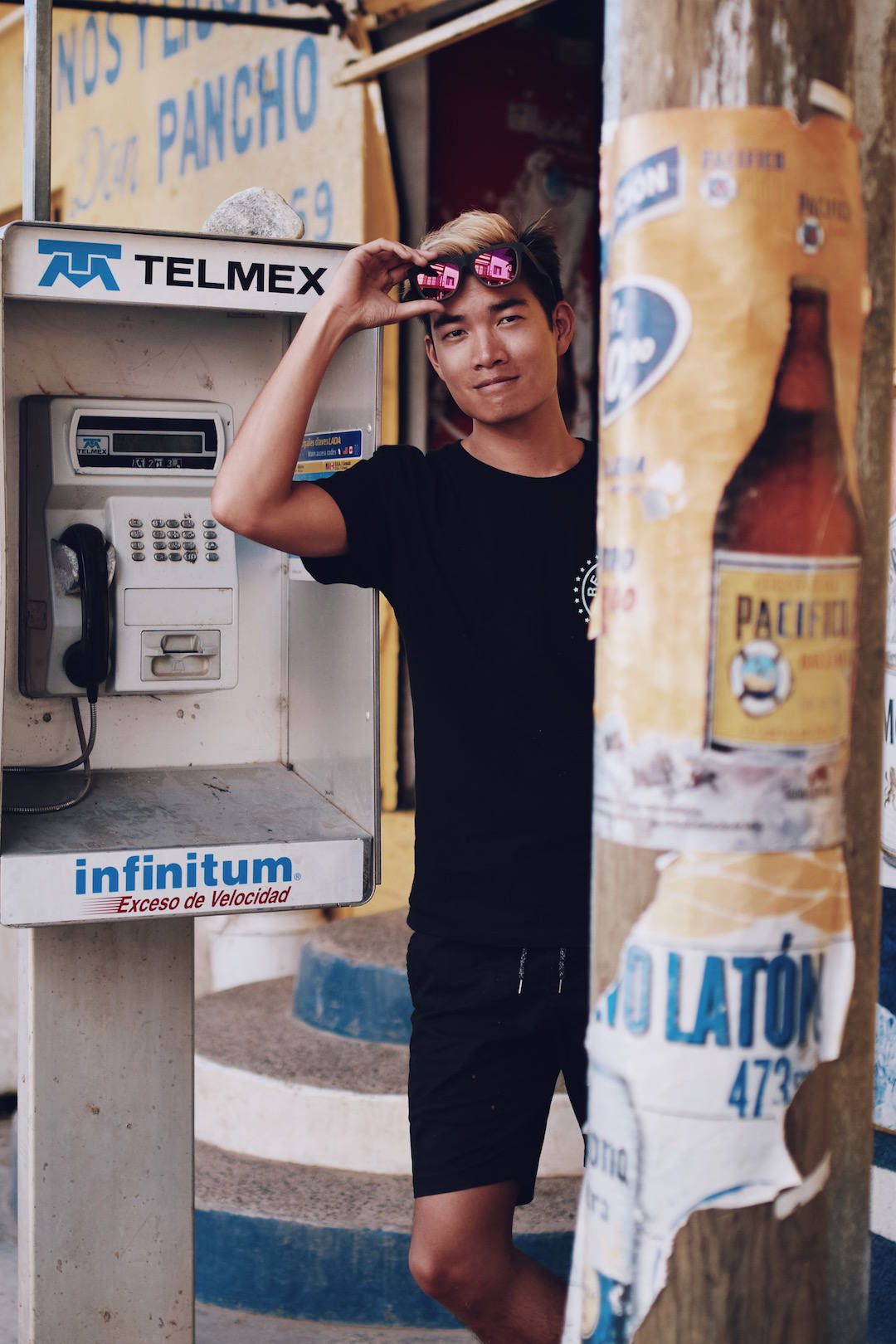 Being the sun lovers we are, Justine and I spent as much time as possible at the beach. Riviera Nayarit has many beautiful beaches and even in late December, the weather is perfect. There aren't a lot of destinations where you can find guaranteed sun and heat at any time of year, but Mexico is one of the few!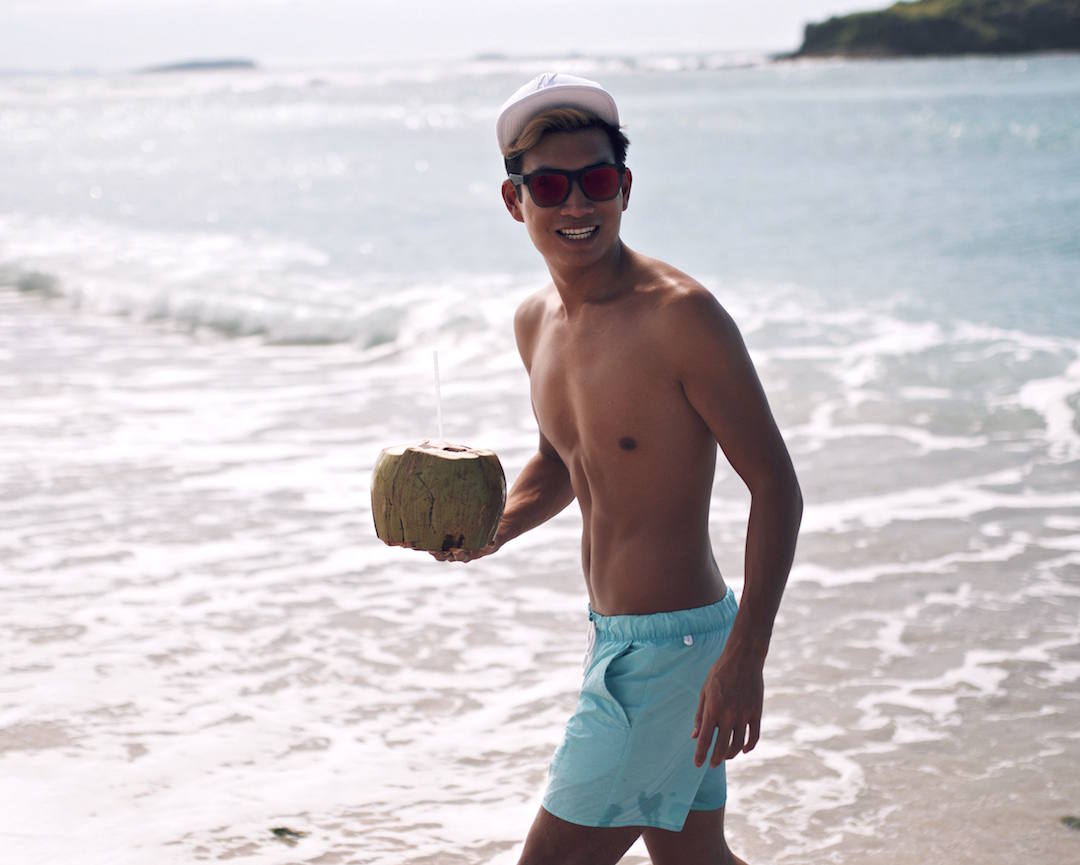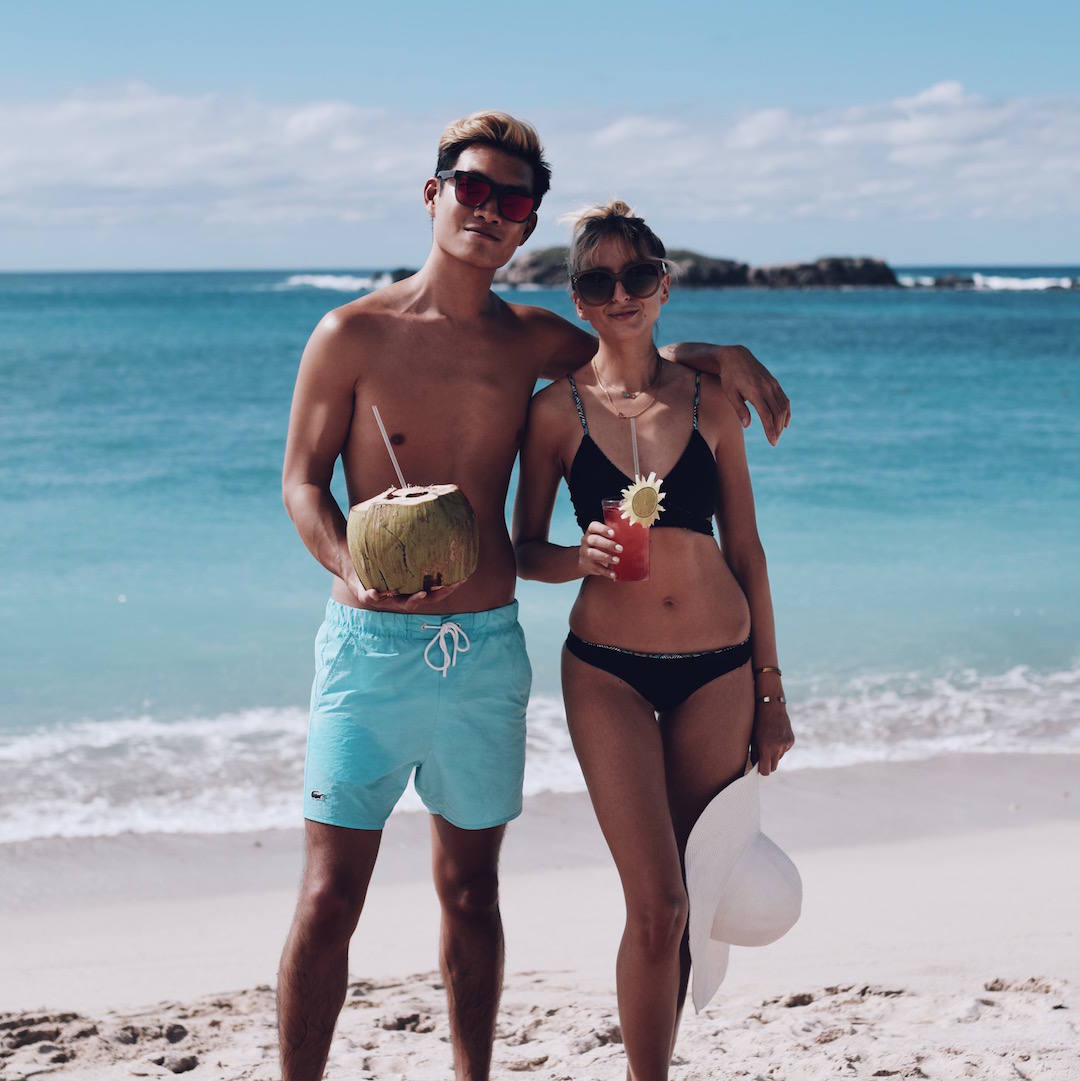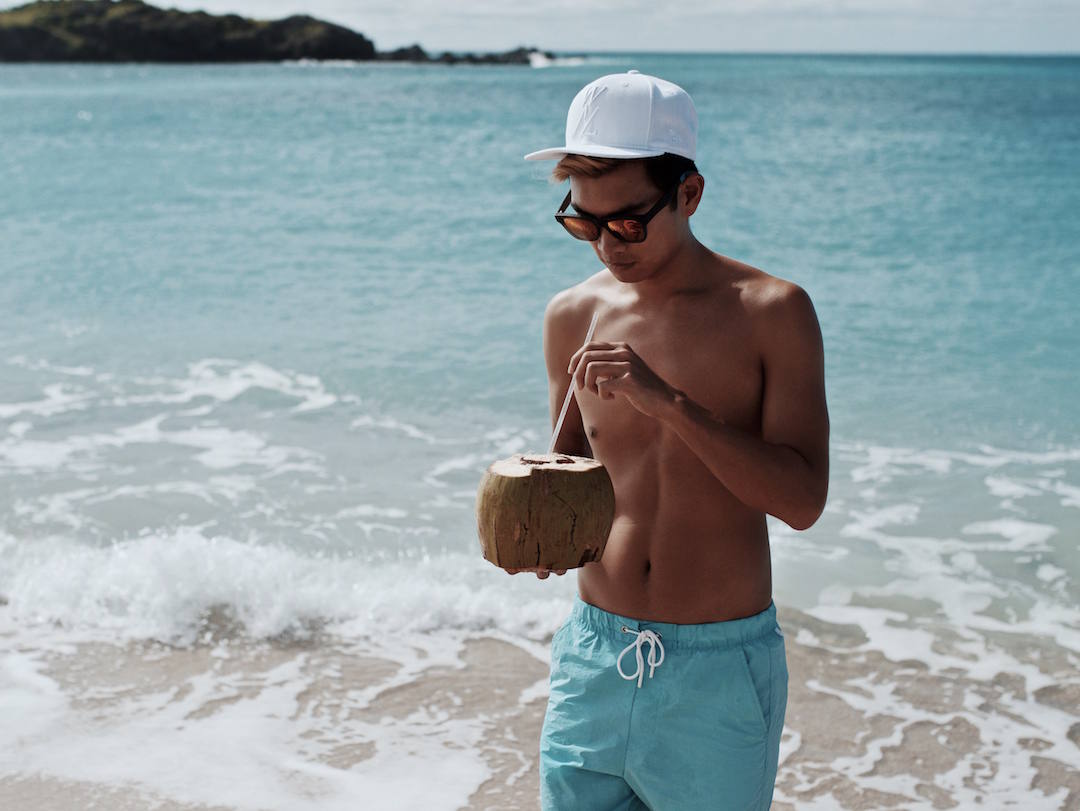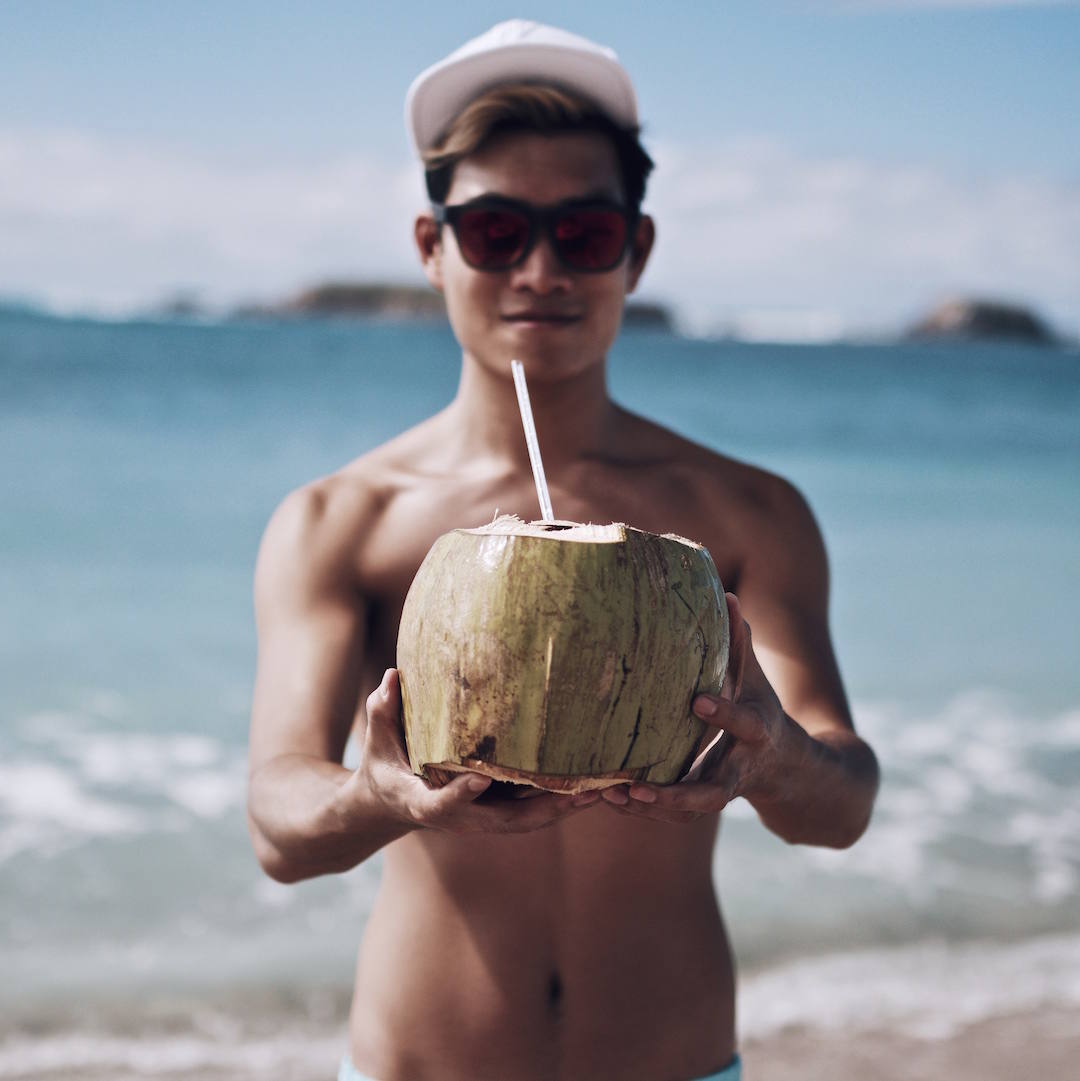 Here's a look at the Mita Mary Bistro Boat from afar: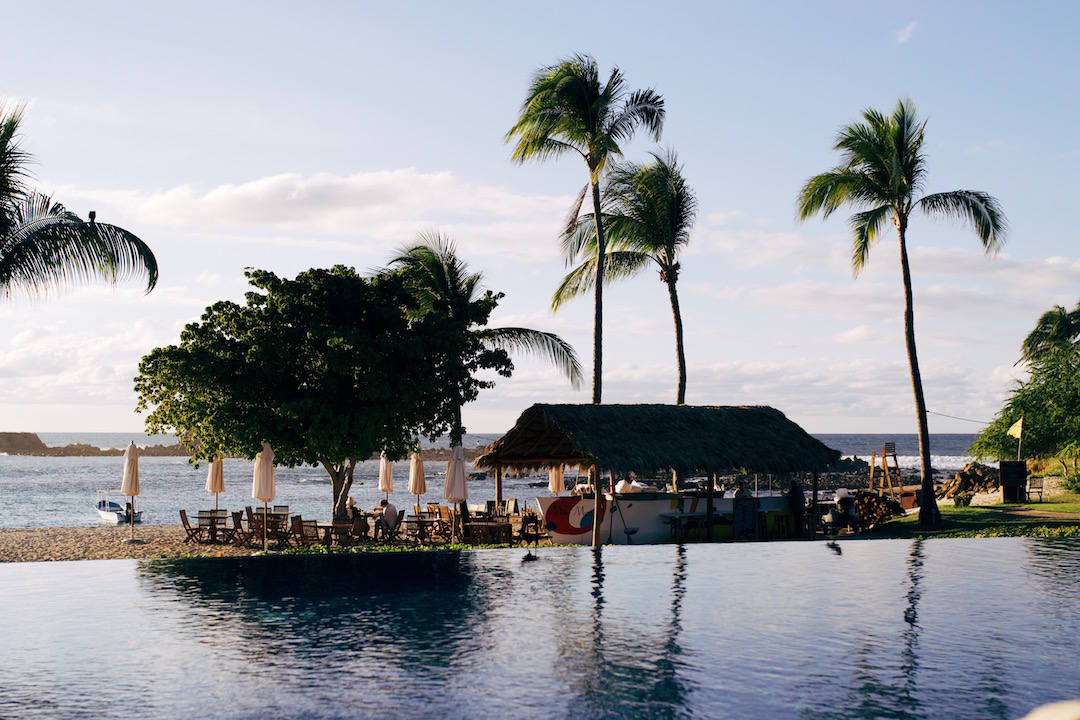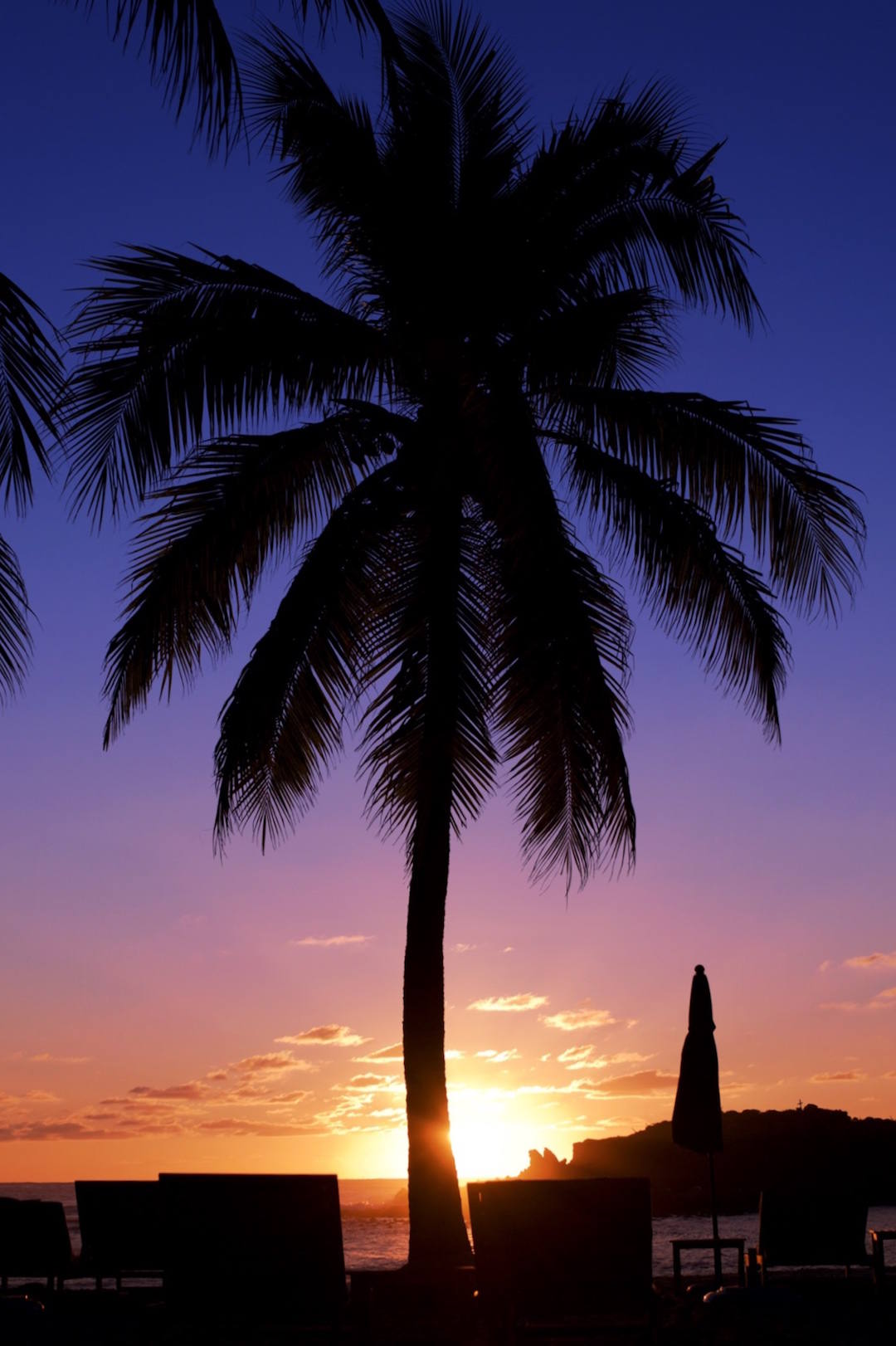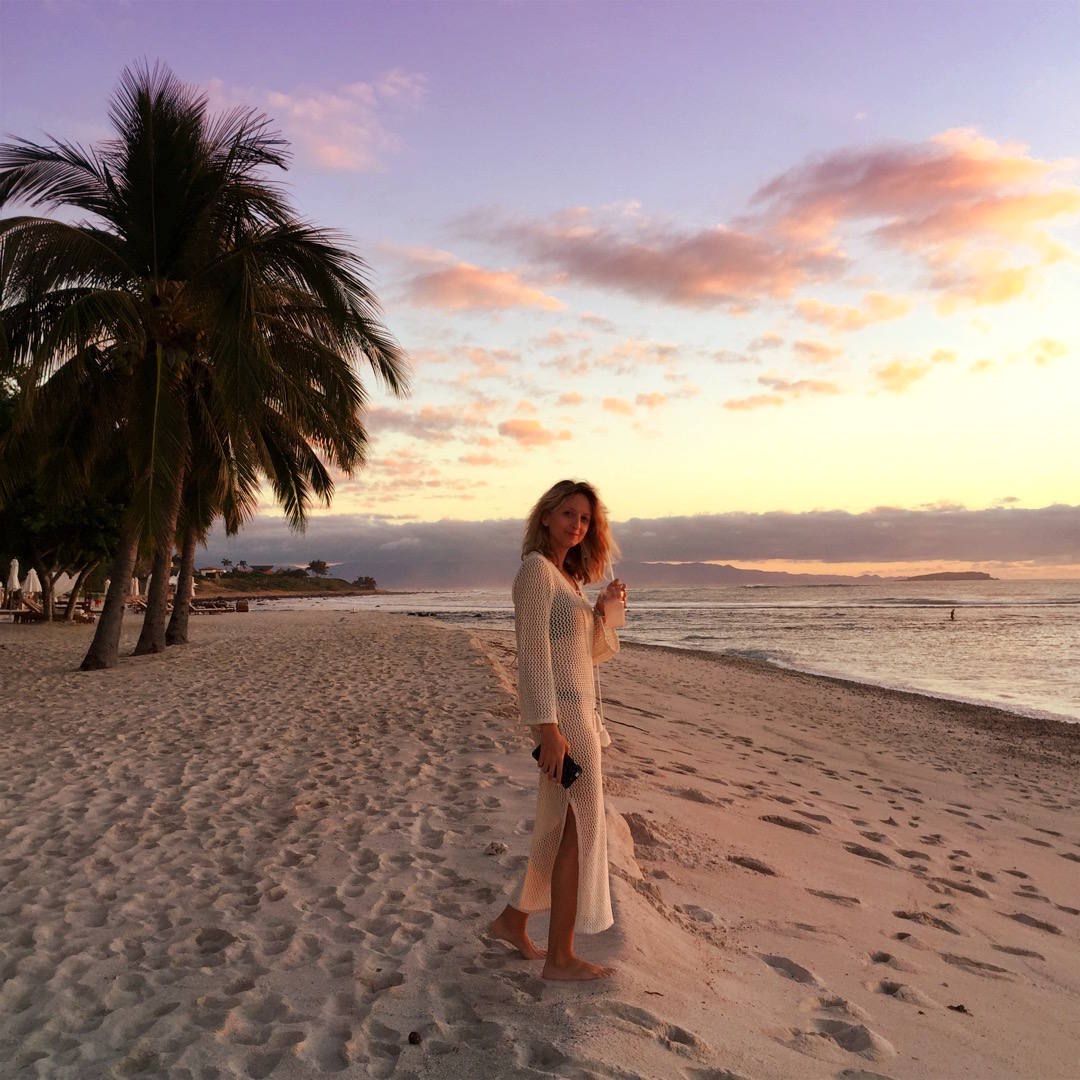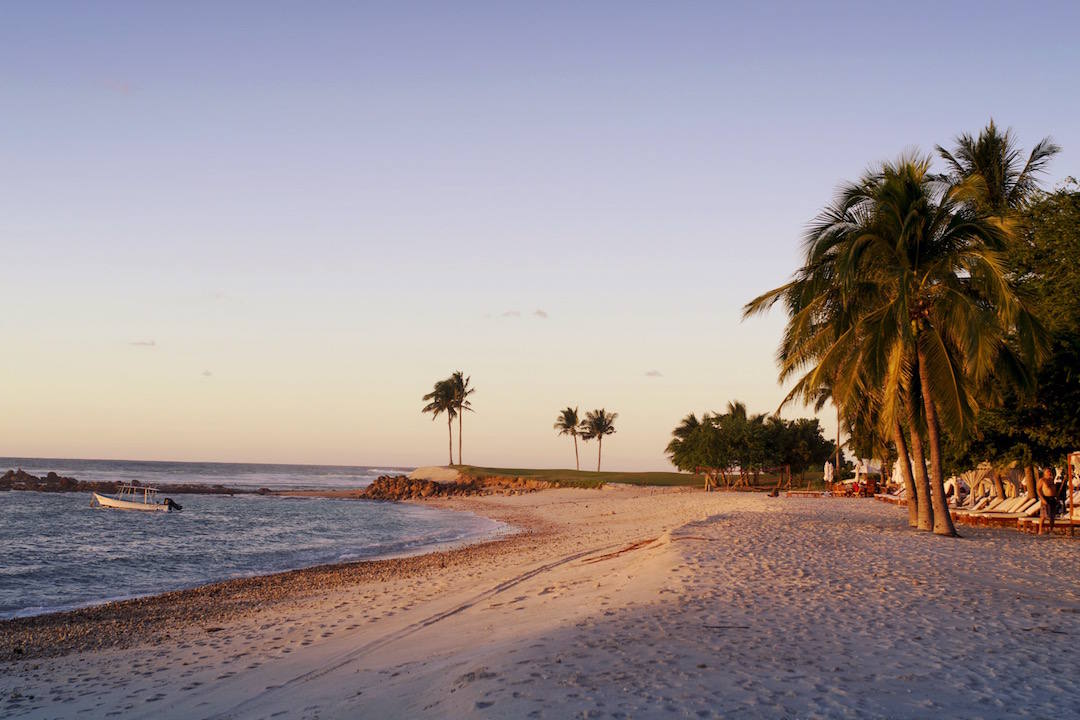 Mexico's Pacific Coast proved to be quite an amazing place. Riviera Nayarit has so much to offer, with exciting adventures, vibrant culture and picture perfect landscapes. The St. Regis Punta Mita exceeded our expectations with flying colors. A truly luxurious resort experience — one that we will remember throughout all of our future travels.
A big THANK YOU to Mexico Tourism for hosting Justine and I in Riviera Nayarit!! It was truly a trip of a lifetime and we are already planning our return!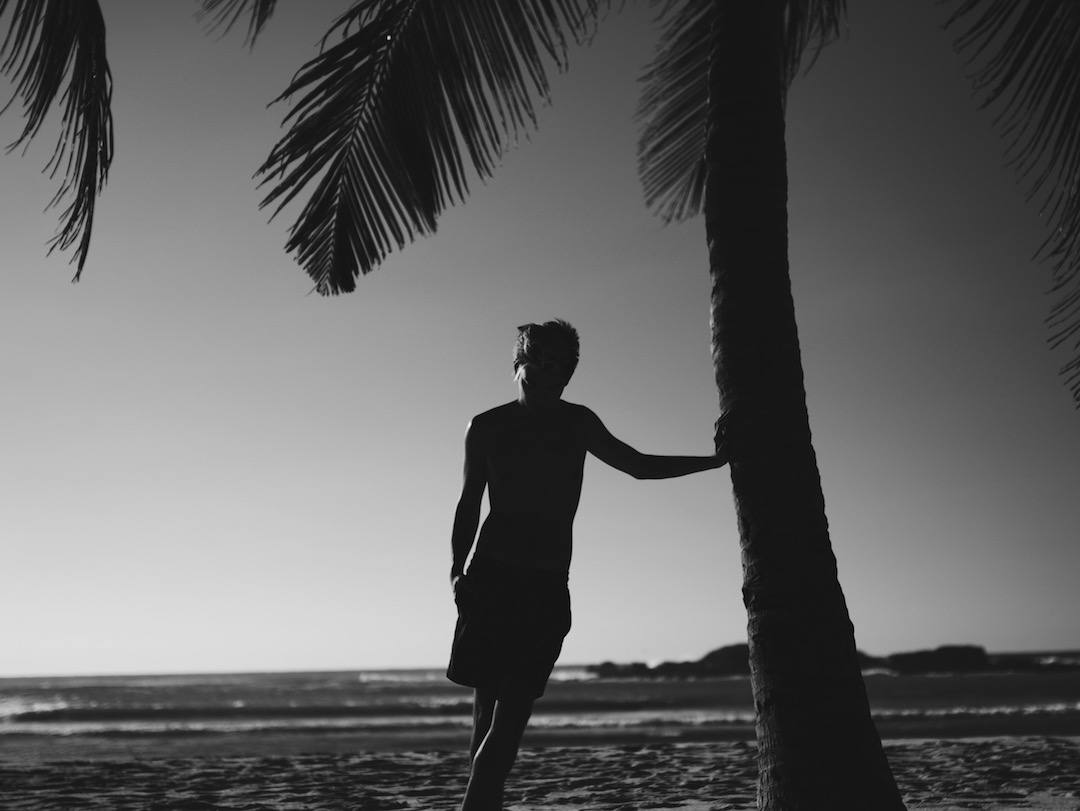 Want to see more? Head over to Justine's blog for more photos from our trip!