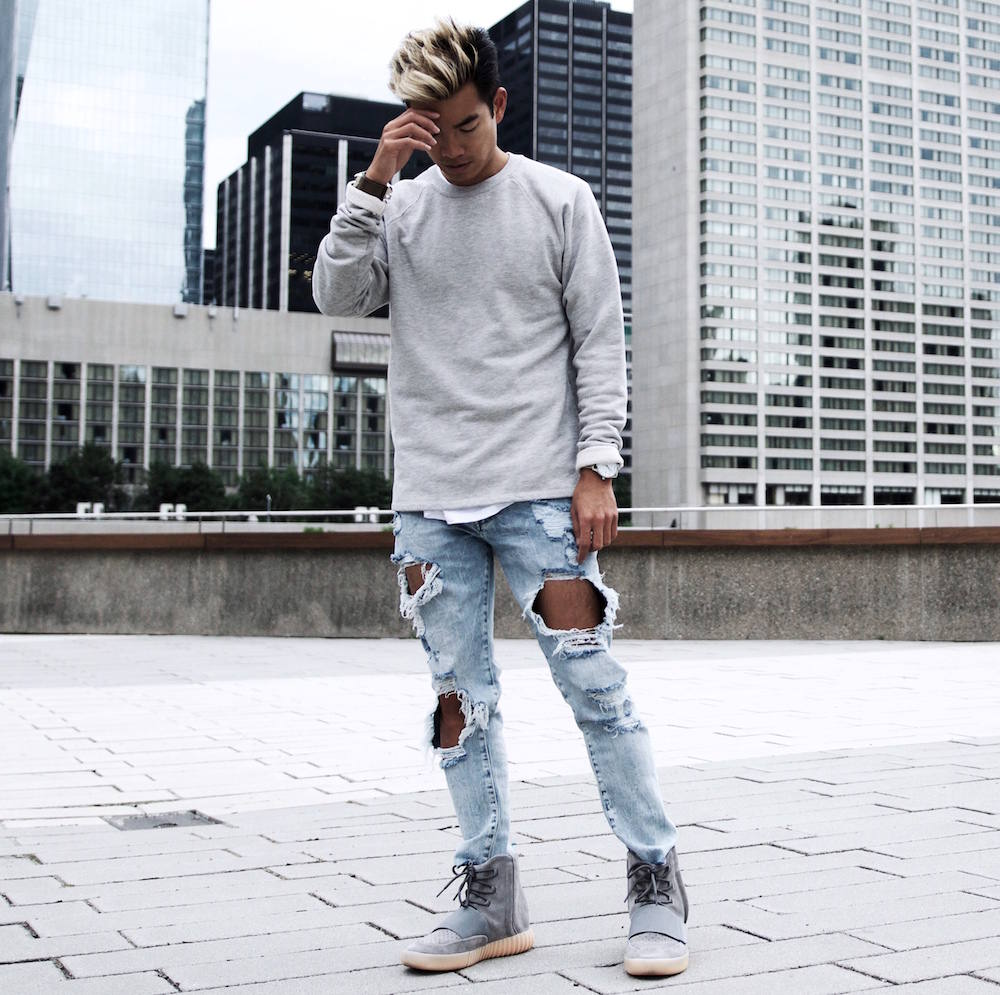 It's YZY SZN once again! The latest YEEZY BOOST 750 apparently sold out in a record time of just one minute this past weekend (according to Kanye). Pretty insane, I know.
I can't remember where exactly I read it, but I recently came across an article that attempted to explain why Kanye West has been successful at democratizing fashion. It's not his Yeezy collection that's responsible (the price point of which is certainly not attainable for most), but rather the look that he has created. A look that is easily identifiable as "on trend" and one that can be created whether you're shopping his actual collection or not. It's a look that can essentially be created at any price point, allowing everyone to partake in fashion. I thought about that statement and it's quite true. A quick peruse on Instagram and you'll easily find outfit photos that you'd instantly and innately describe as "so Yeezy". And the actual garments are often unidentifiable as being Yeezy or not.
Thanks to Adidas Canada, I was able to cop a pair of the highly coveted YEEZY BOOST 750's. Taking into account the notion I shared above, I decided to create my own version of the Yeezy look to highlight the shoes. Check out the shots below and let me know what you think (about the outfit photos and/or Kanye's influence on fashion)!