Since I first laid my eyes on this Caitlin Power coat during her last show, I've been wanting to wear it to Toronto Fashion Week this season. Finally, the day came for Caitlin's spring 2014 show and I wore my support on my back, rocking THE coat, caped over a growling dog graphic tee from ELEVENPARIS. A fierce combination, if I may say so myself. Accessorized with my Hermès CDC, Caravelle New York watch, Nella Bella bag and Matthew Williamson x Linda Farrow sunglasses, this look had me feeling very Star Trek-chic. Futuristic fashionisto.
Check out my look below and visit KENTON for my review of the Caitlin Power spring 2014 runway show.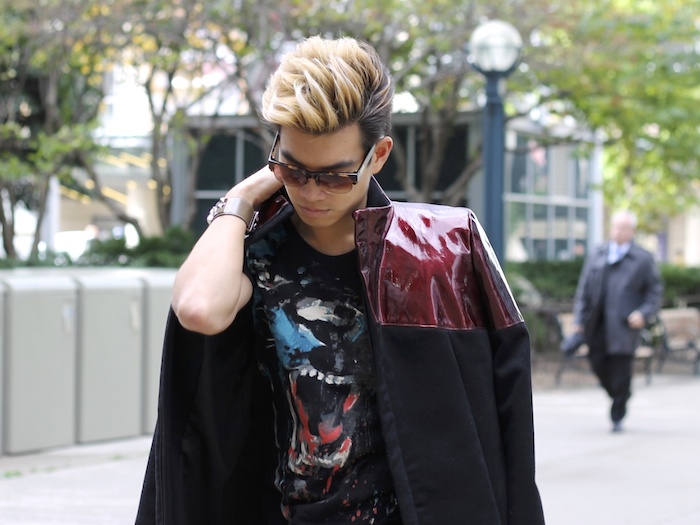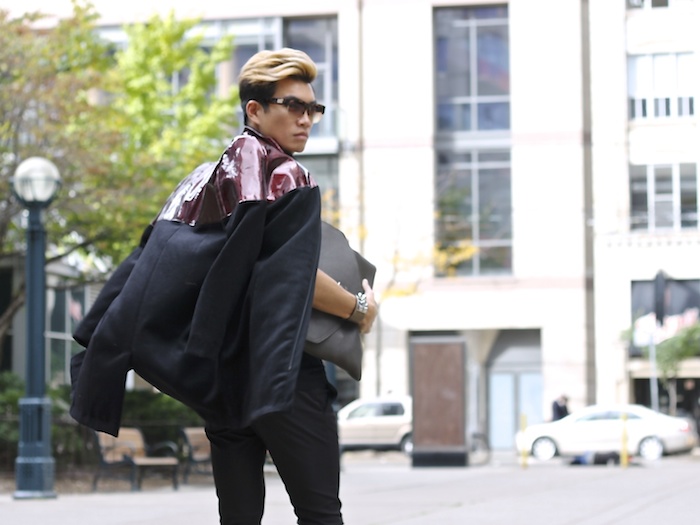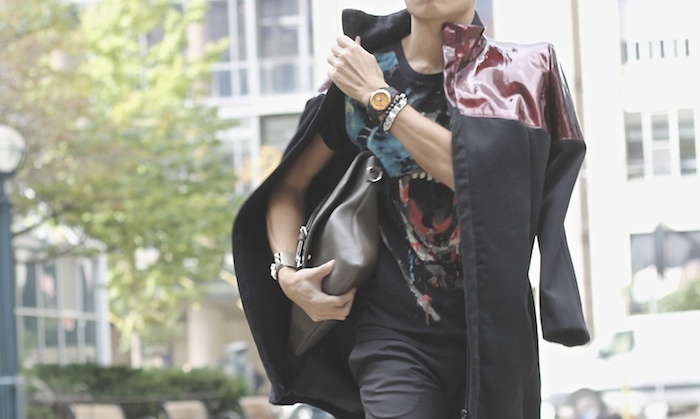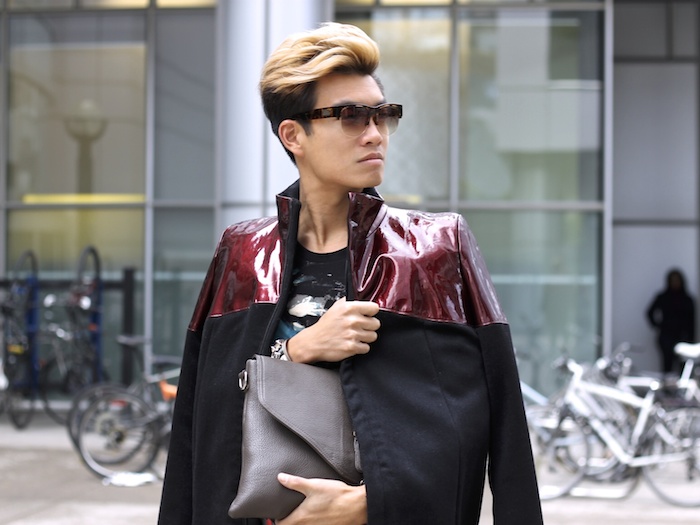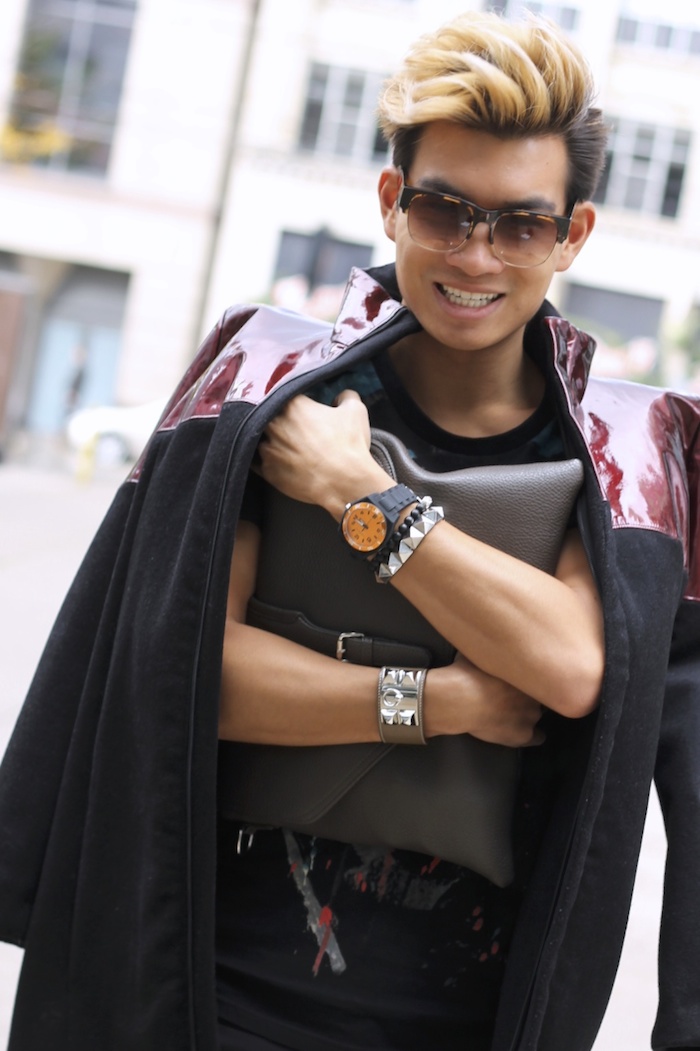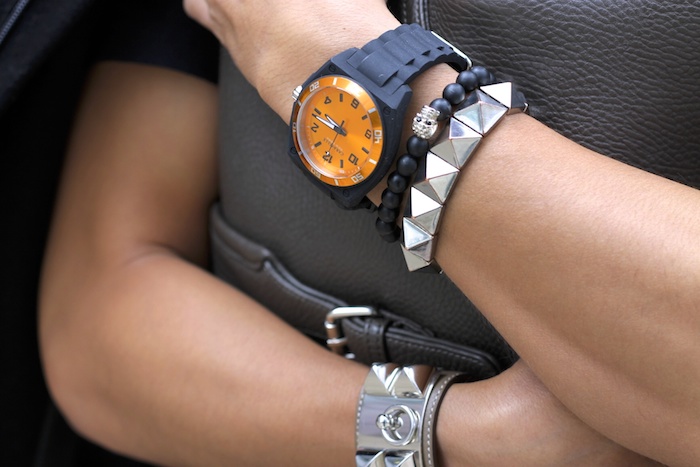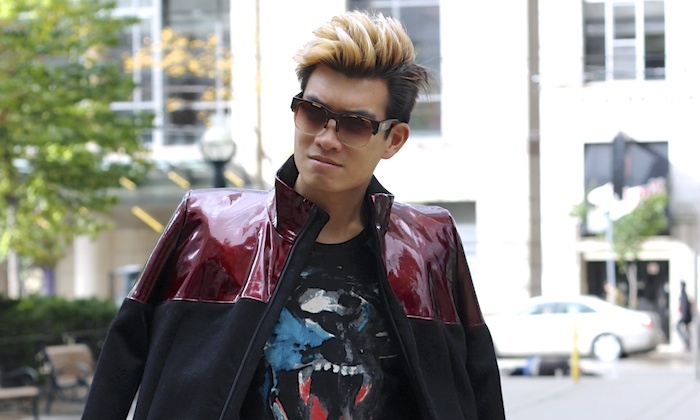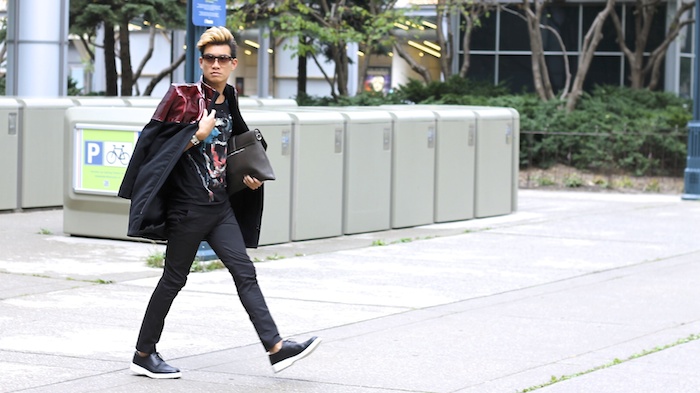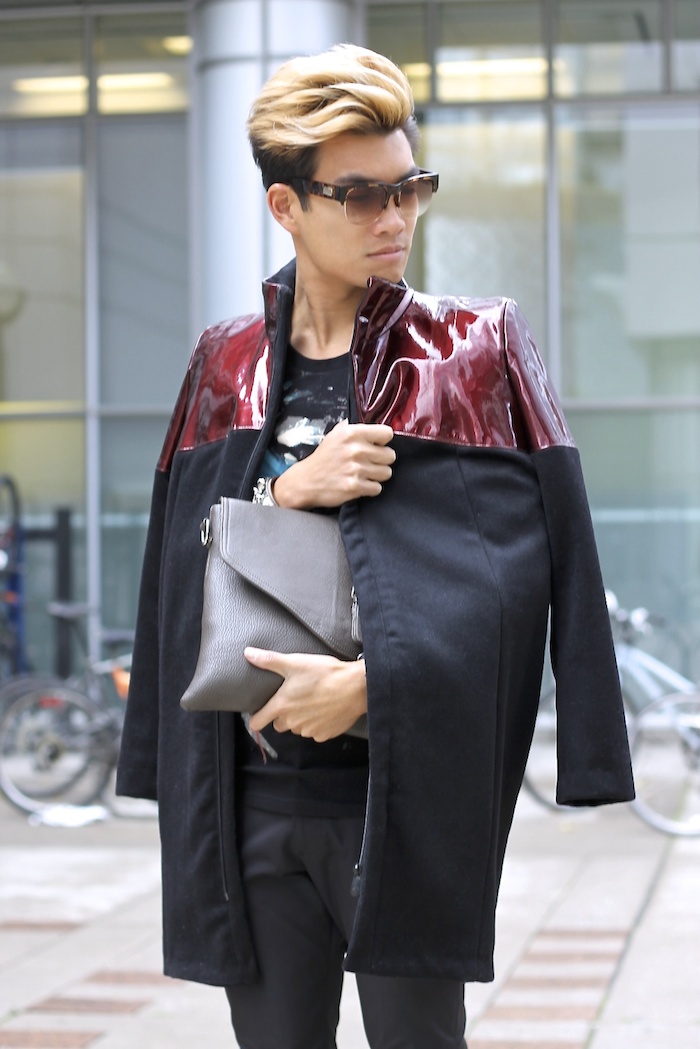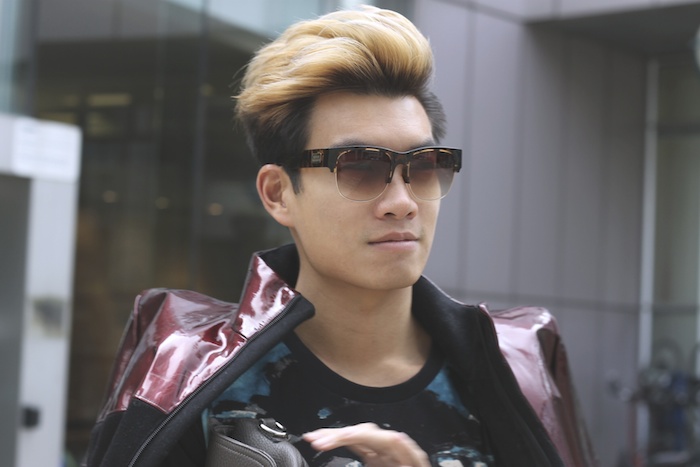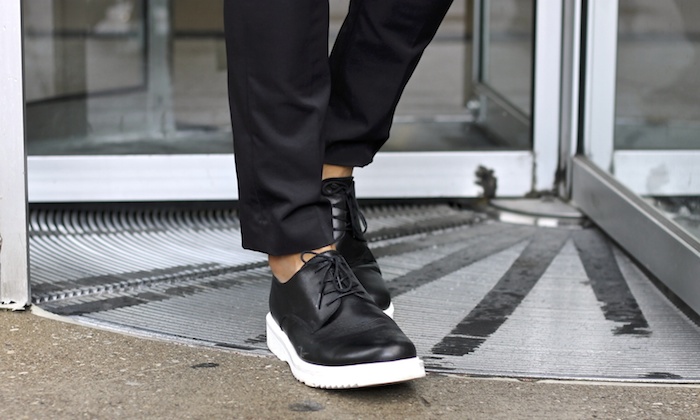 Here I am outside the Tents with my girlfriend, Justine, who is also wearing a Caitlin Power top and vest. And as you can see, not only are we both fans of Caitlin Power, but we also favor caping our coats rather than wearing them properly, ha!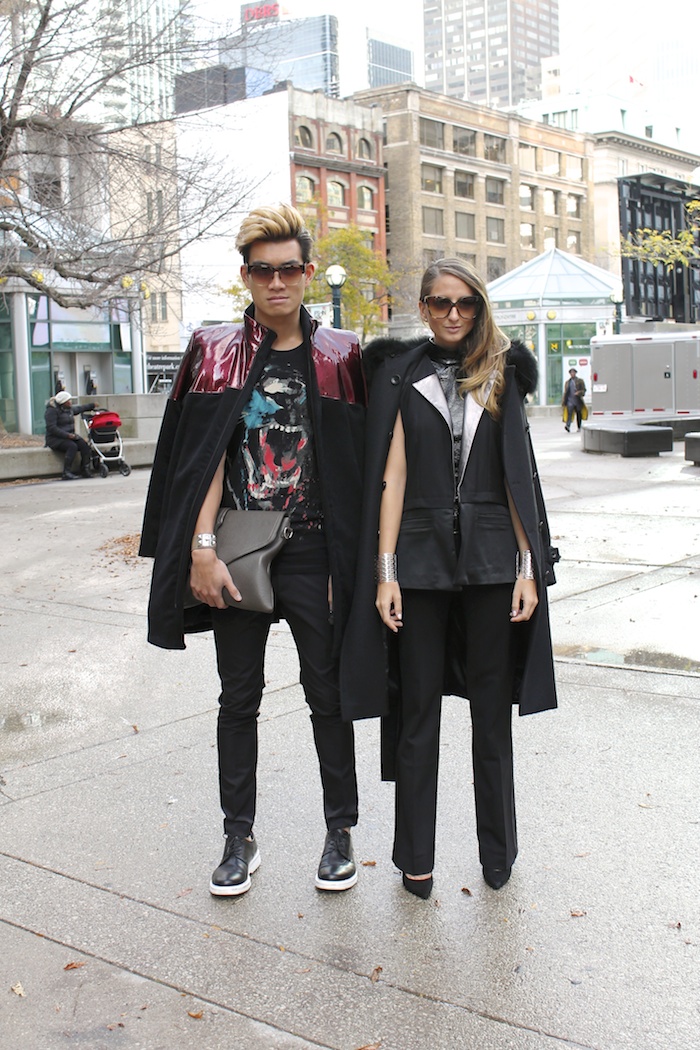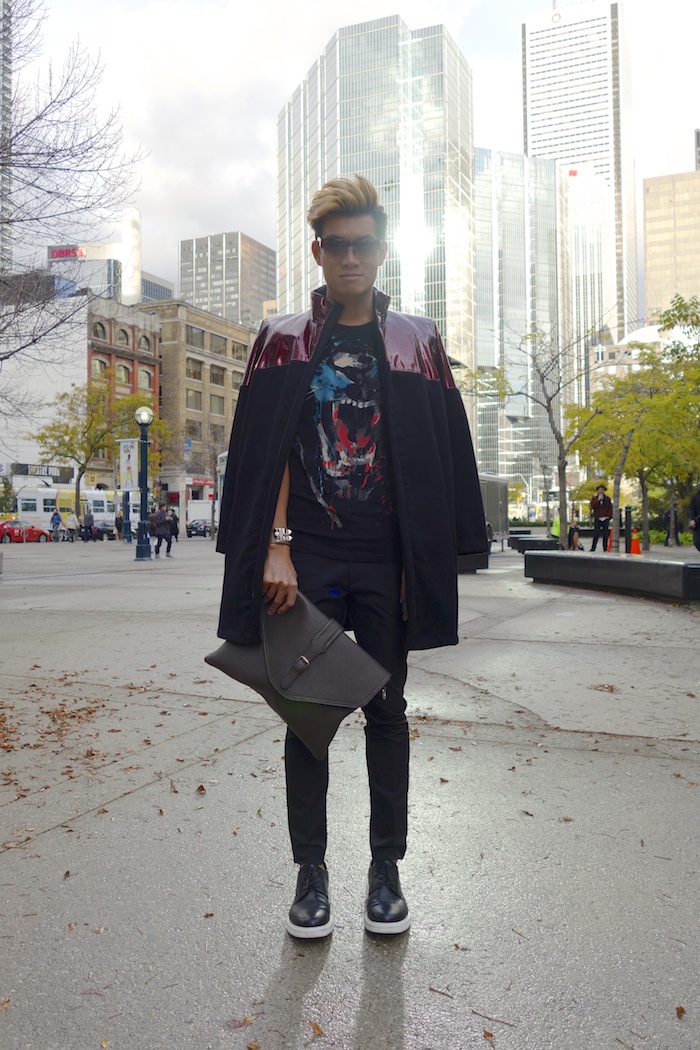 This look was featured on MTV FORA. Check it out here!
Caitlin Power coat, ELEVENPARIS T-shirt, H&M pants, Aldo shoes, Nella Bella bag, Caravelle New York watch, Gage Huntley bracelet, Hermès Collier de Chien cuff, Matthew Williamson x Linda Farrow sunglasses (available at Josephson Opticians)
Photos by Talya Macedo