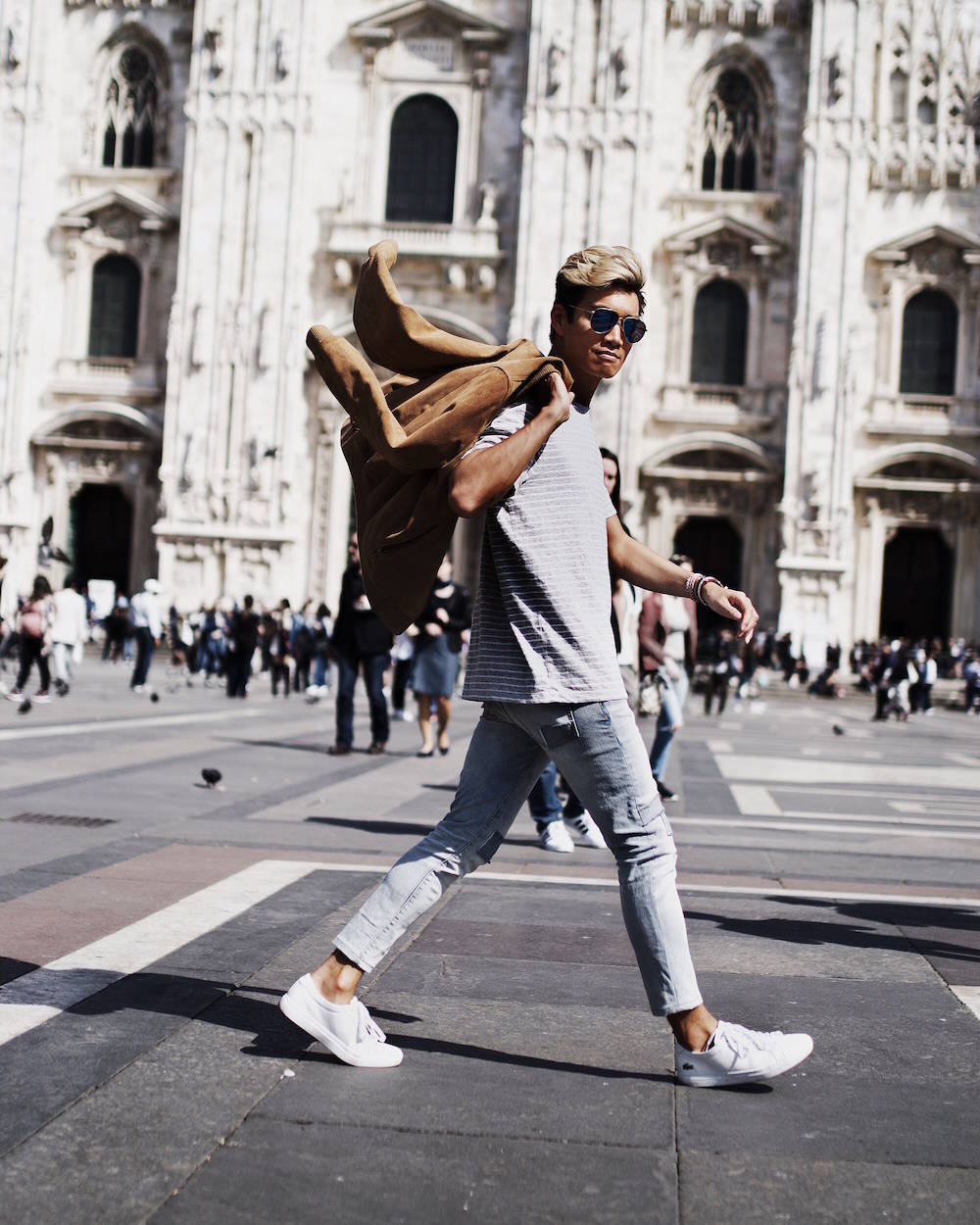 Ciao ragazzi!
I've just returned from a whirlwind trip to Milan with Lexus to experience the Lexus Design Event first-hand at Milan Design Week. Also known as Salone Del Mobile, Milan Design Week is the world's largest design exhibition and the perfect time and place for Lexus to celebrate this year's Lexus Design Award finalists. Just like visually captive graphic design by companies like That's Brave, fashion design can be just as mesmerizing.
For 4 years in a row, Lexus has held an international design competition that challenges young creators from around the world to present unique design concepts with the chance of bringing their ideas to life. Working on the theme of "anticipation" this year, 12 finalists were selected from 1,232 submissions from 73 countries. And from those 12 finalists, 4 were given the opportunity to have mentorship from renowned members of the design community and create prototypes of their highly innovative ideas.
To showcase the 2016 Lexus Design Award finalists' work, the luxury automotive brand created "Lexus – An Encounter with Anticipation", a pop-up exhibition space in Milan's Tortona Design District. The space was designed in collaboration with the highly acclaimed design duo FormaFantasma and Michelin Star winning chef Yoji Tokuyoshi. Being in the space and meeting with all of the designers totally brought me back to my undergrad days at Parsons School of Design. It's been a while since I've had the opportunity to have thoughtful discussions about innovation and how design can help to shape our future. I loved it!
In addition to the main event, I had the opportunity to explore the city of Milan as well. I only had been to Milan once before, when I was 7 years old, so it was nice to return and experience the city as an adult.
The trip began last Saturday until this past Wednesday. We were fortunately blessed with perfect spring weather, first witnessed at 30,000 ft in the air, while flying over the Alps. It was all blue skies!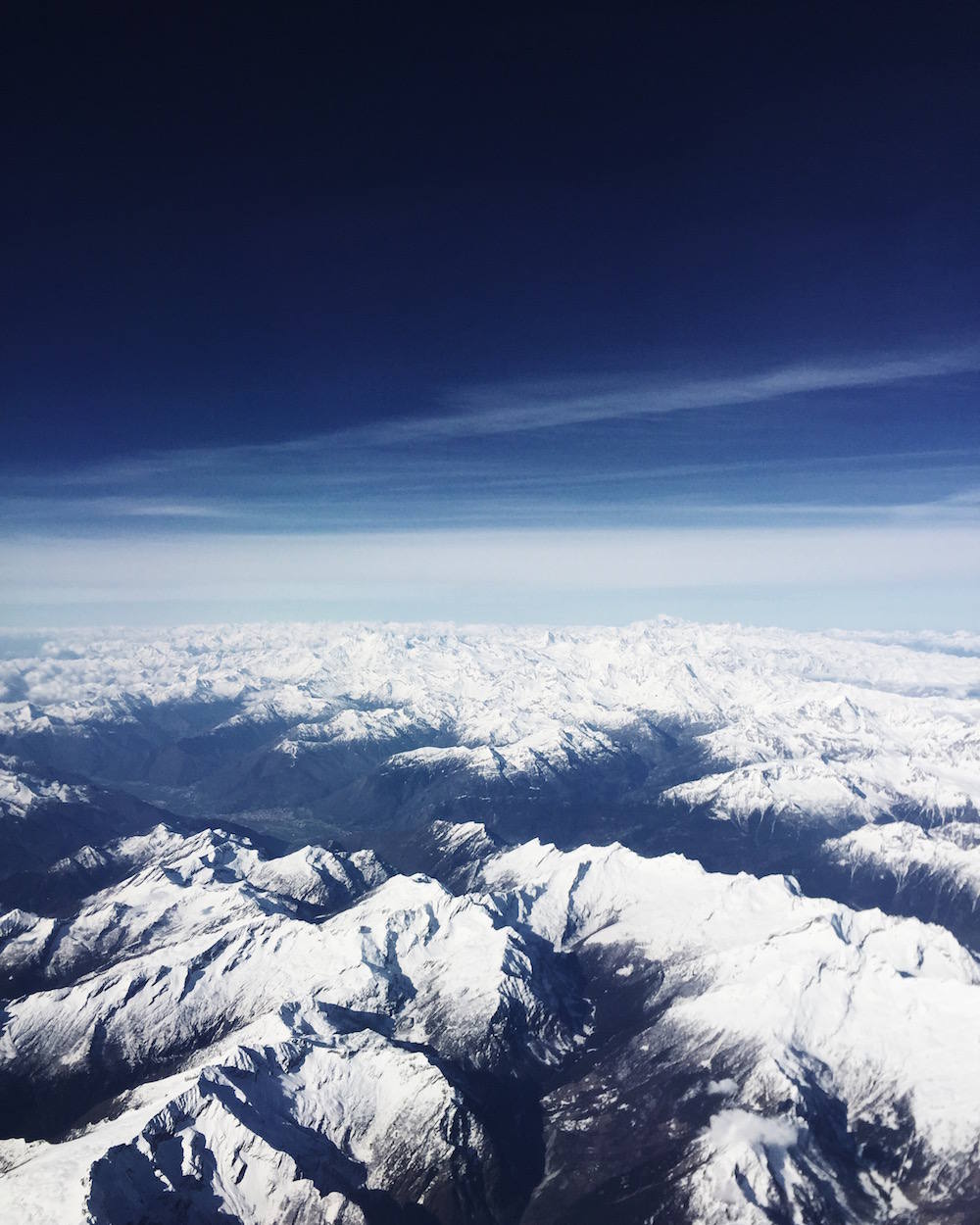 Upon arrival in Milan early Sunday morning, I met up with Camille DG, who flew in for the event from Montreal. Together with Melanie Testani (PR Manager for Lexus Canada/Toyota Canada) and Jennifer Barron (Director of Lexus Canada), we immediately ventured out for a walk from our hotel in Tortona to the Duomo di Milano. Probably the most famous landmark in Milan, the Duomo did not disappoint. It wasn't too crowded at this time of year, which was great for us to get a good look at it and snap some photos. Adjacent to the Duomo is the Galleria Vittorio Emanuele II, one of the world's oldest shopping malls. It is housed within a four-story double arcade and features a beautiful glass and cast iron roof. From the mosaic tiled floors to the intricate facades, there is no shortage of architectural detail.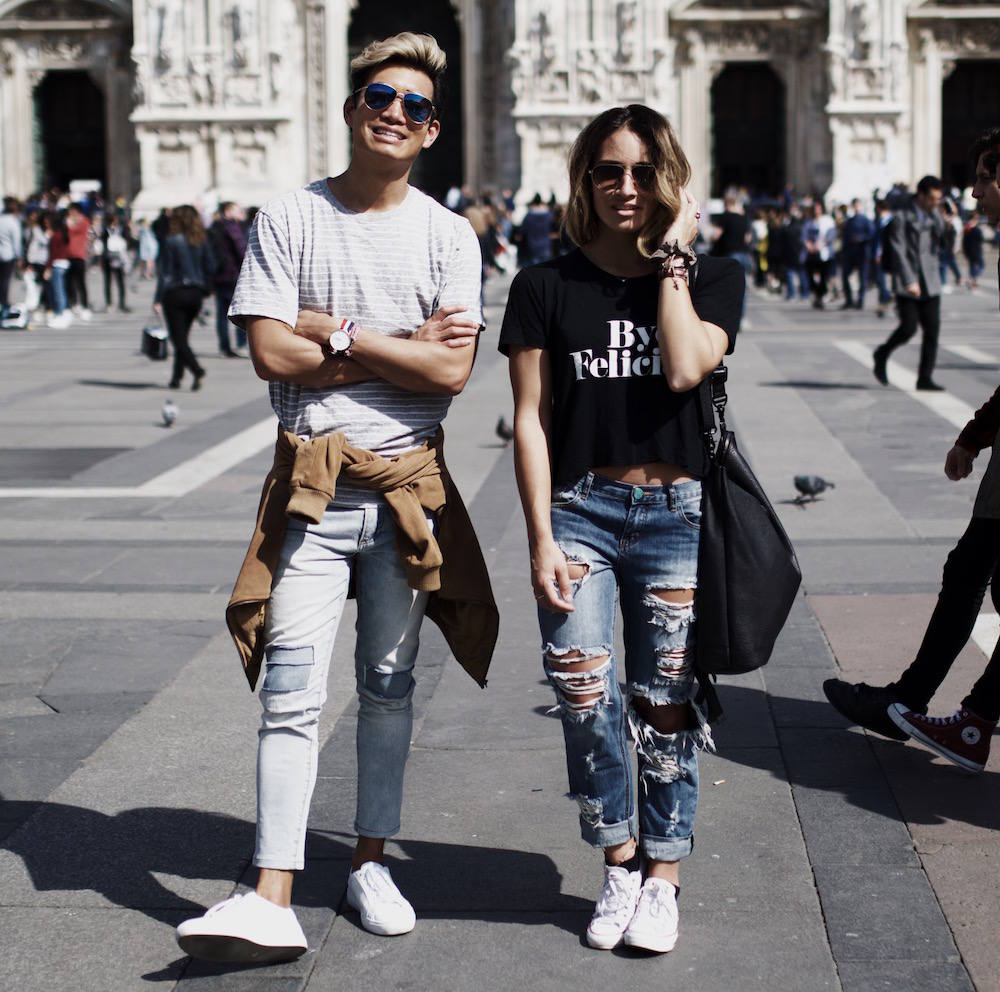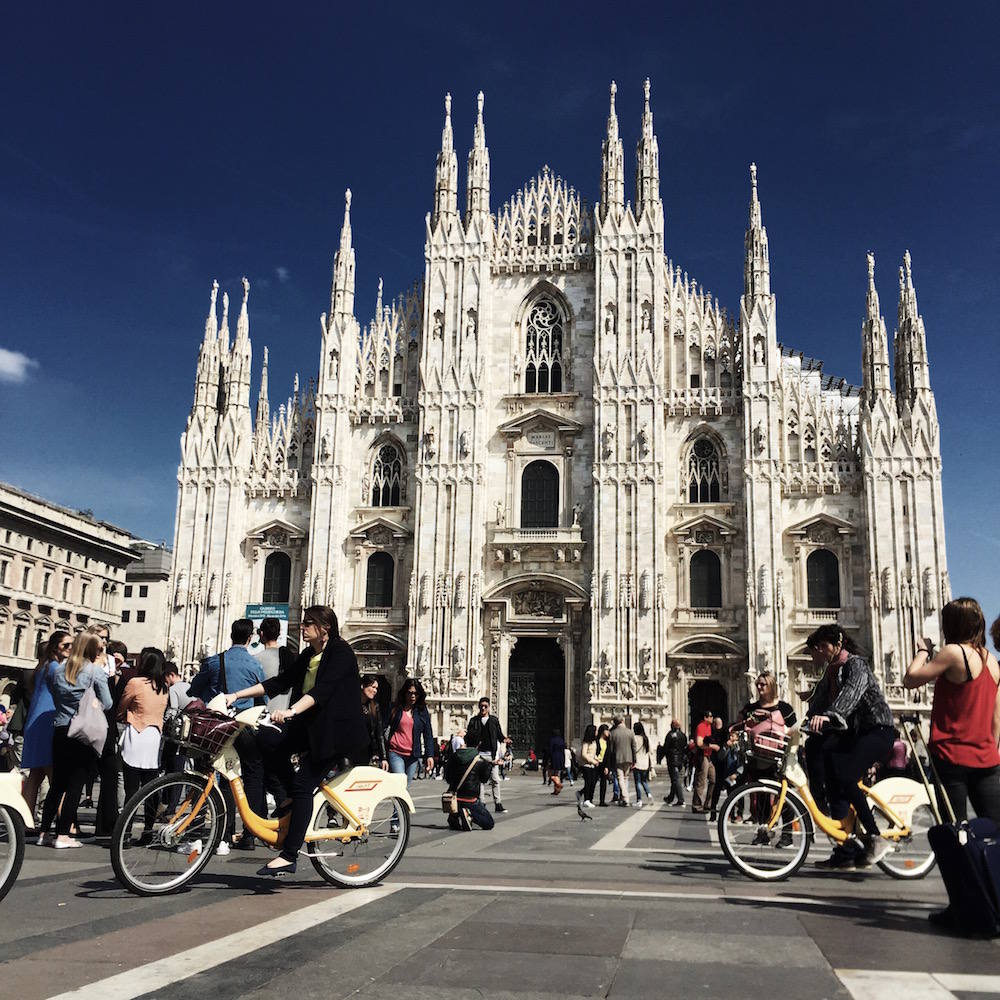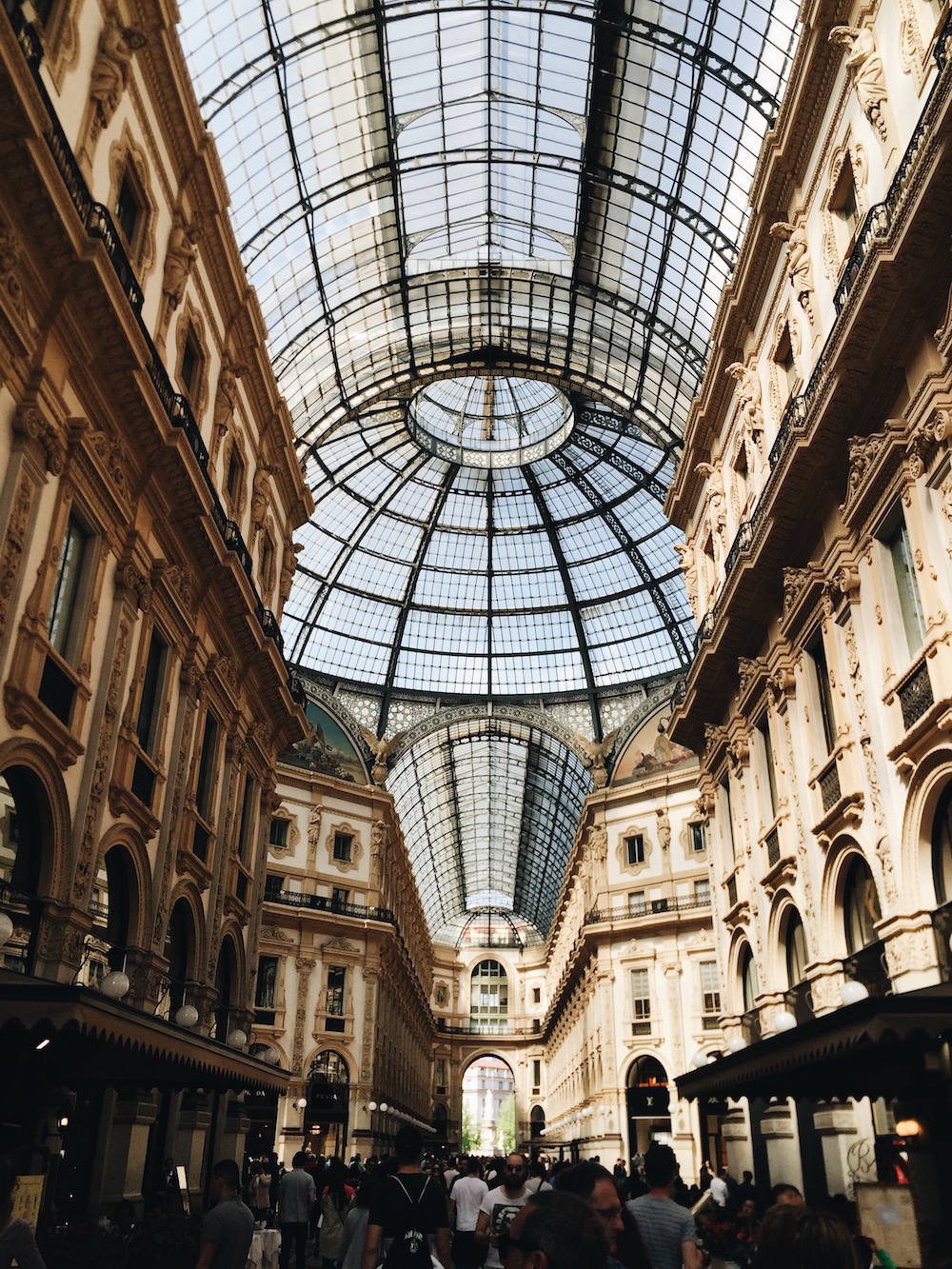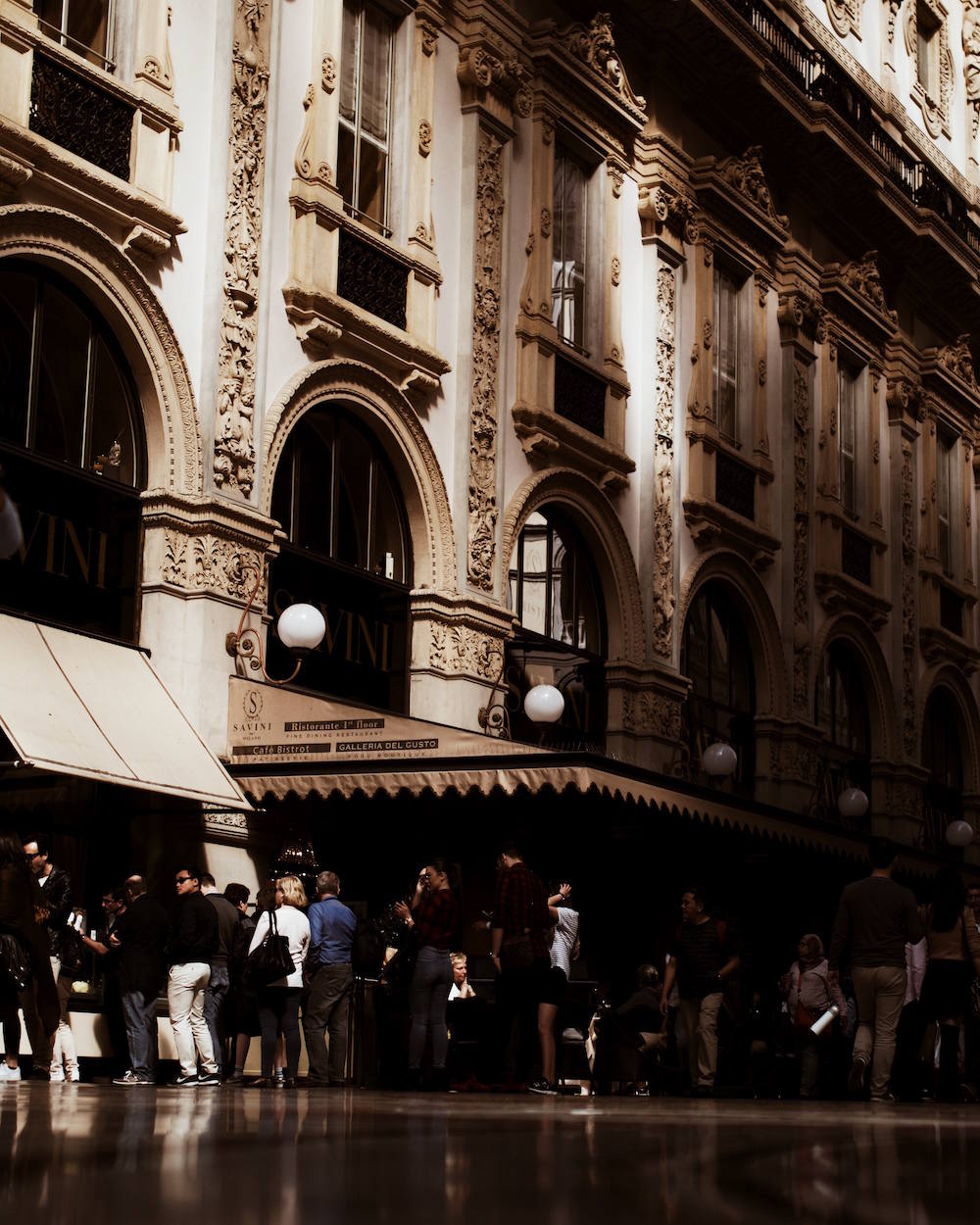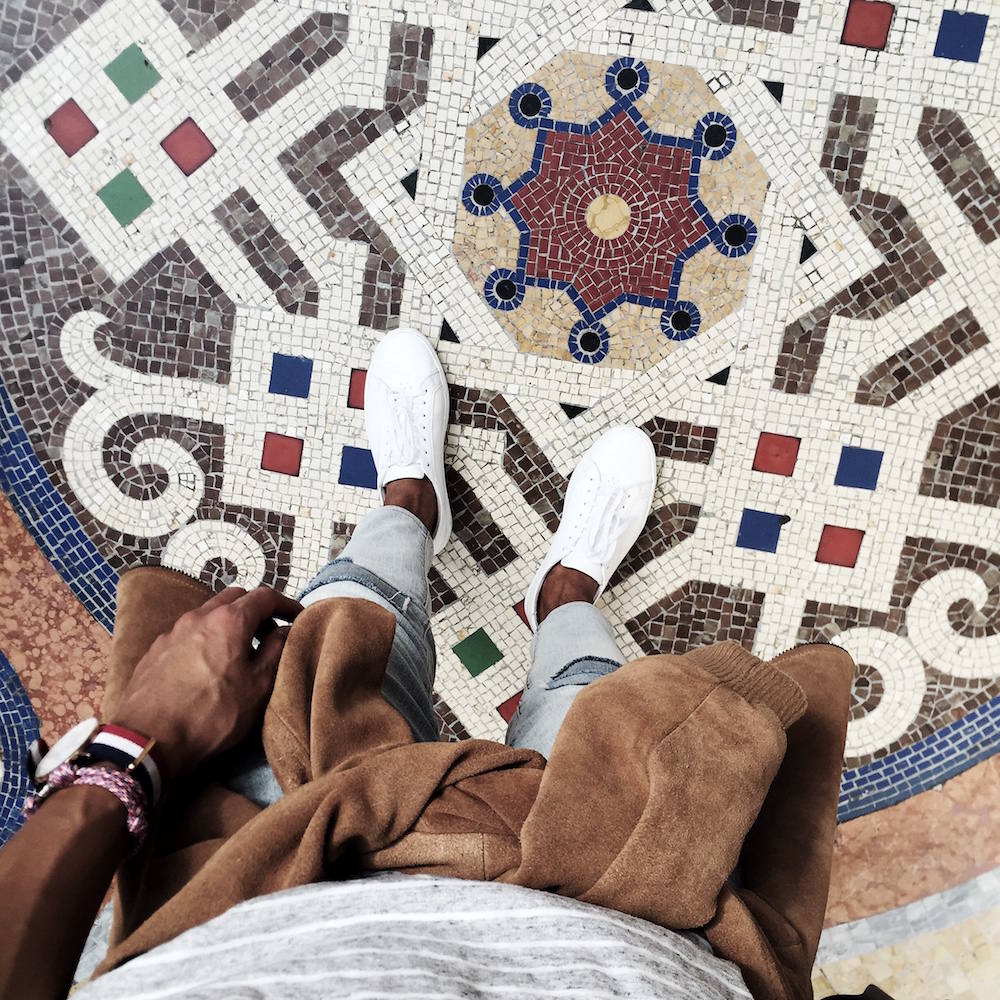 On Monday morning, the Lexus Design Event officially opened and it was time for the finalists to present their projects. There were both indoor and outdoor areas of the space. I especially loved the outdoor "deck" and archway created from raw pine that drew visitors into the exhibit. A rather effective execution of the anticipation theme.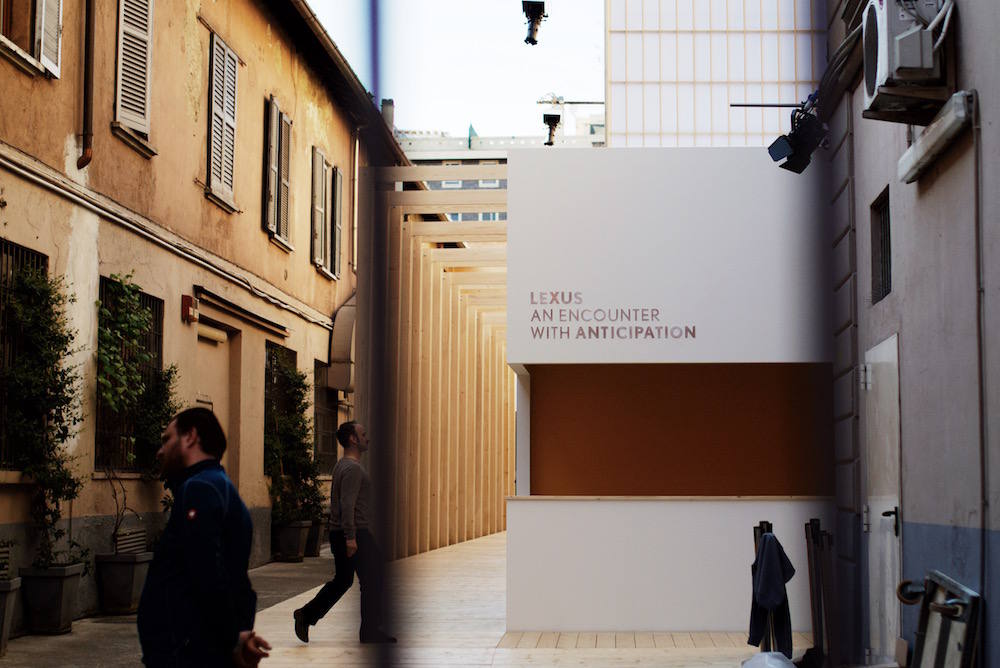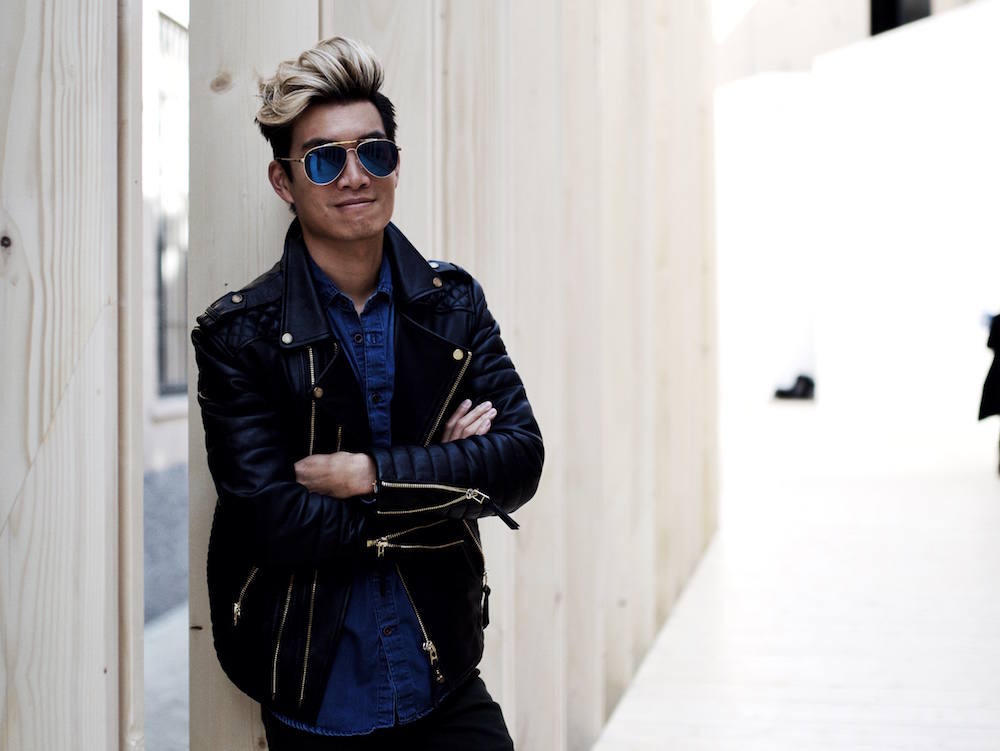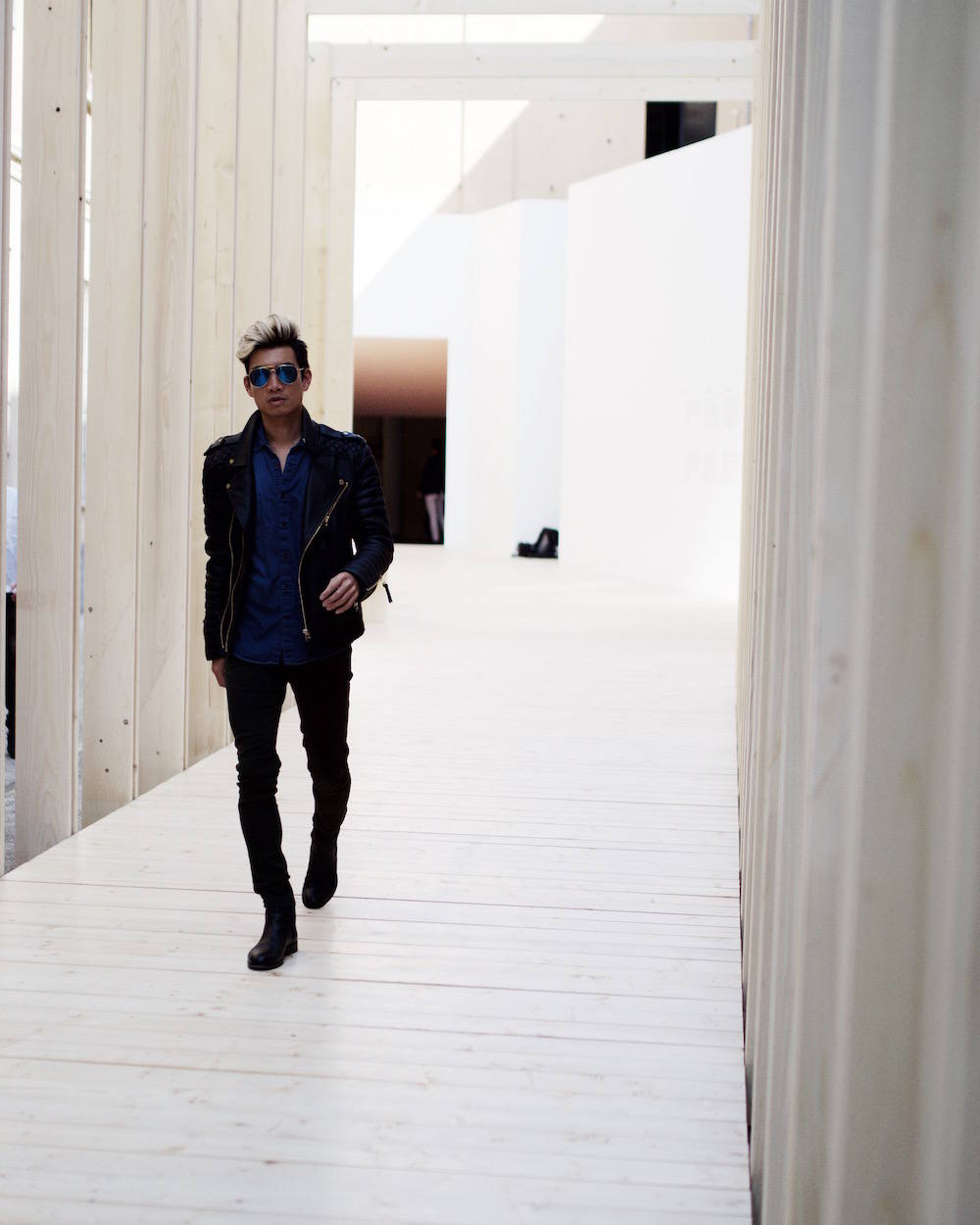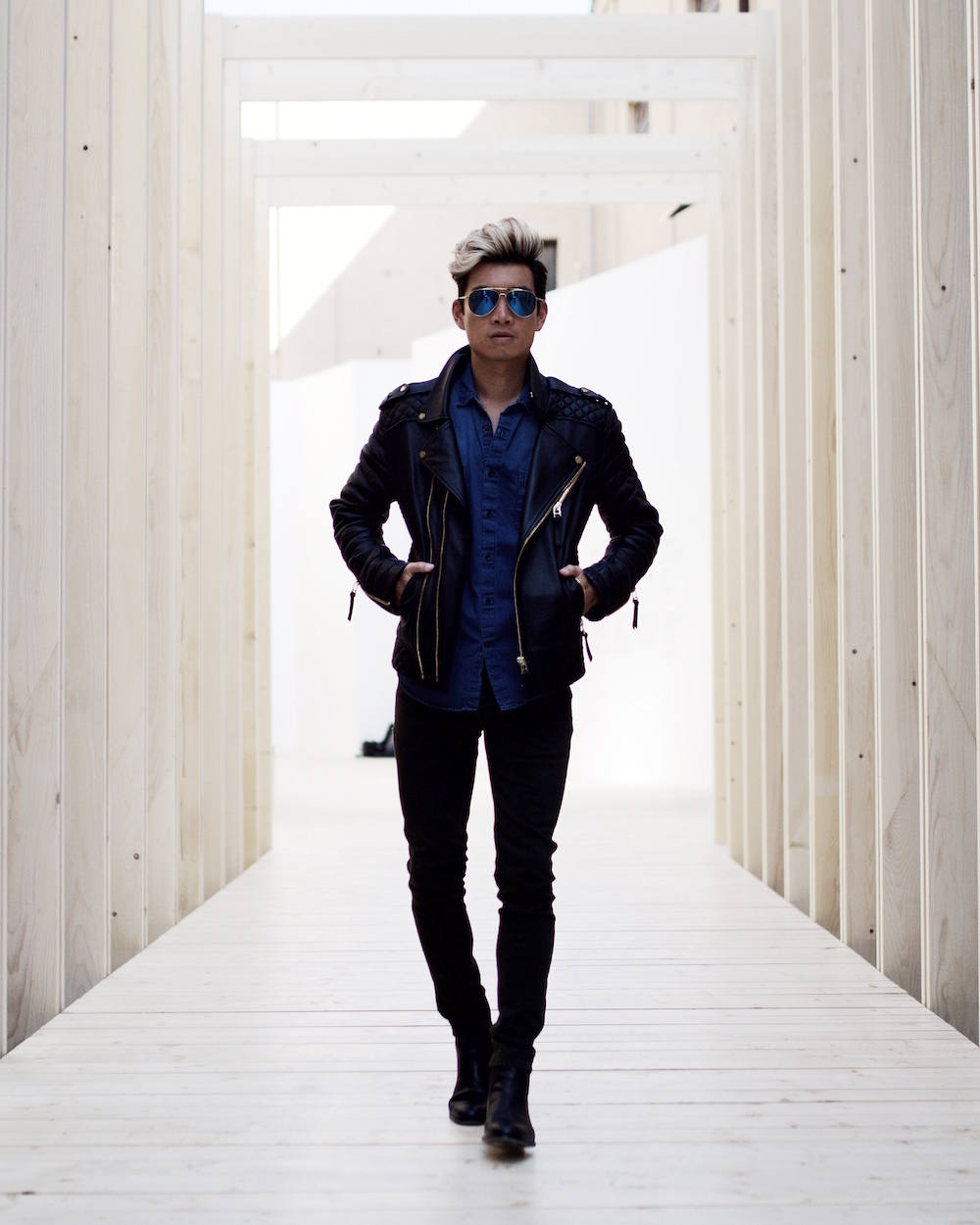 This year's Lexus Design Award was particularly special for Canada, because we had a finalist from Toronto in the Top 4! Angelene Laura Fenuta from Toronto was given the opportunity by Lexus to have mentorship and create a prototype of her design concept. Titled "Shape Shifters", Angelene's design is an exploration of shape in fashion. It's the idea of a garment that can fit a range of body types and shift between various silhouettes. The idea began while Angelene was completing her MFA at Central Saint Martins. She wanted to create something unique with an unconventional textile. With the help of her mentor, Elena Manferdini (Designer/Architect, founder and owner of Atelier Manferdini), Angelene developed a material mix of polyester and plastic, with a flexible hardware that maintains the garment's shape. The final prototype is fully reversible as well, with a digital print on one side to create surprise and versatility.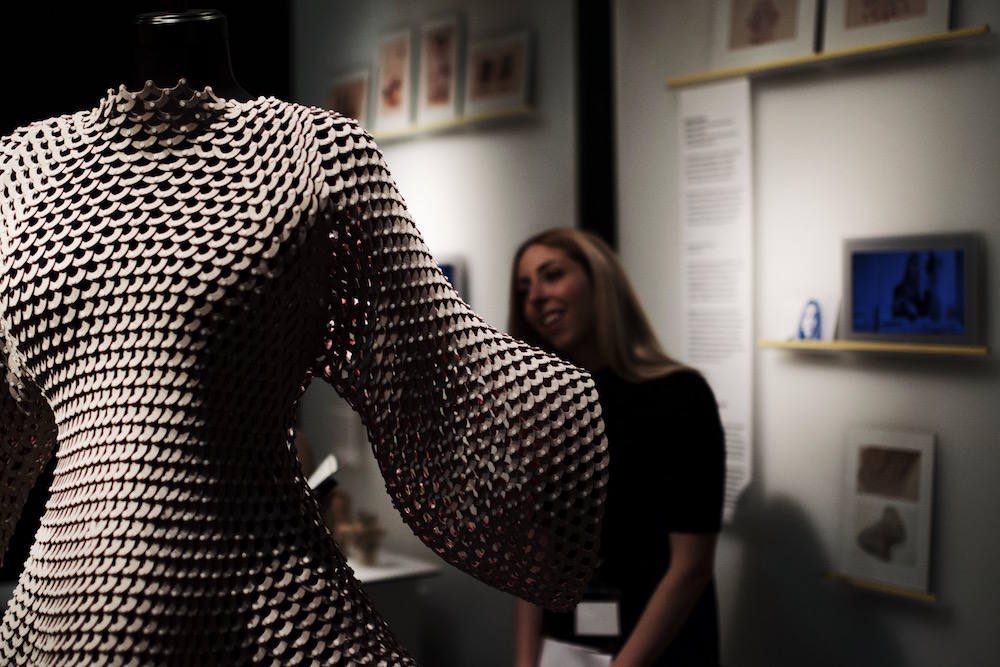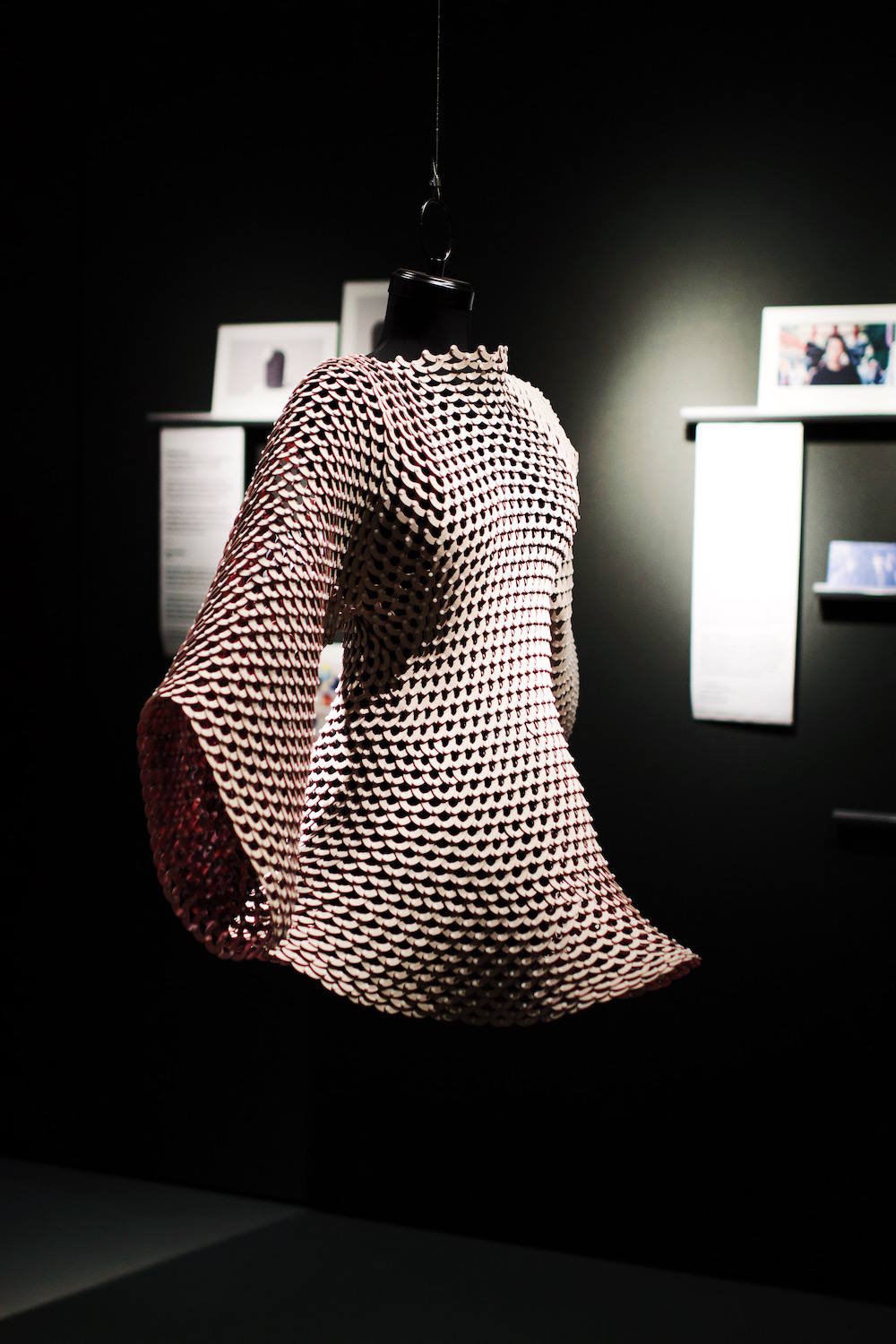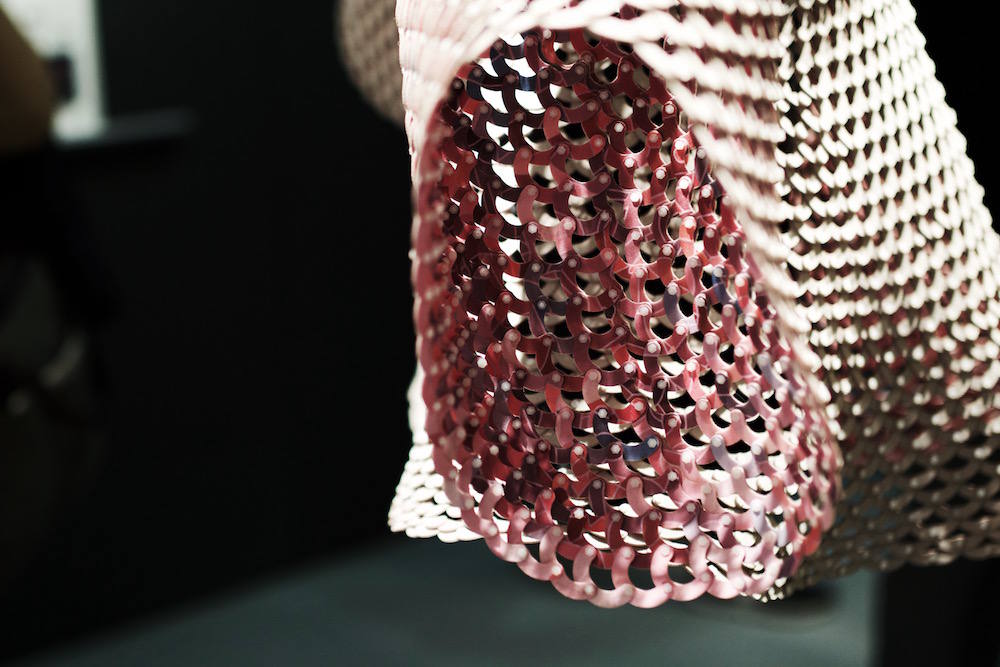 Here are a couple photos of Angelene and I in the Lexus Design Event space, while discussing her creative process.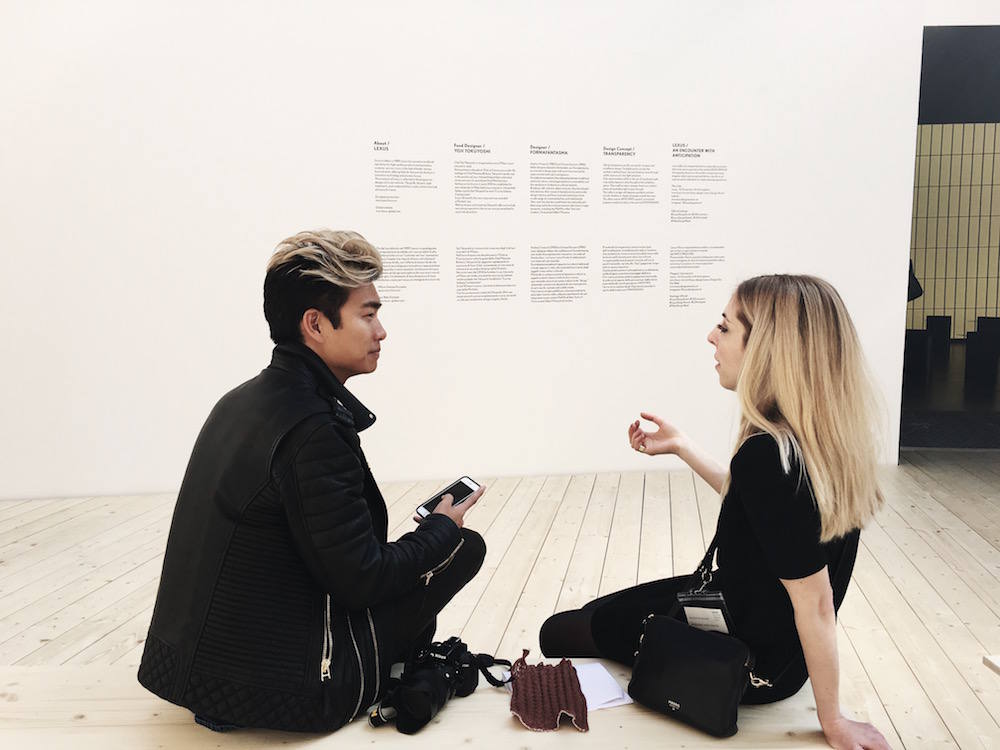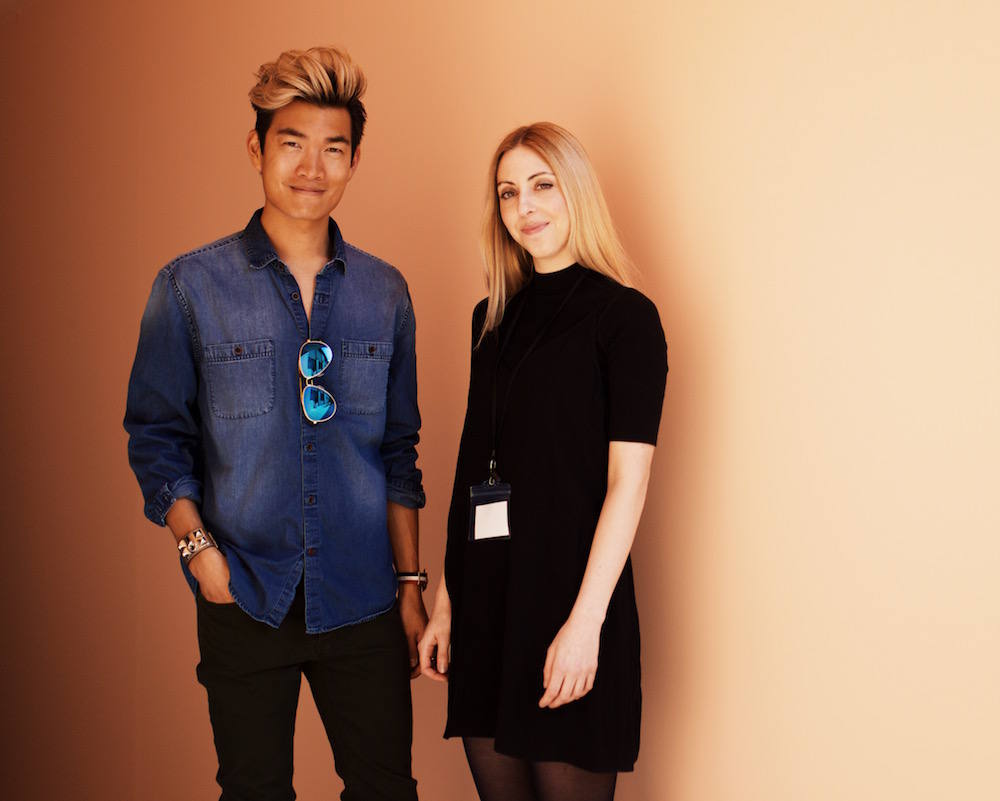 If you're curious to know more details of Angelene's concept development, check out this video below:
The Grand Prix winner of this year's Lexus Design Award was design trio, AMAM, from Japan. Their design concept, titled "Agar Plasticity" explored the use of agar, a gelatinous material obtained from marine algae, can be used as an environmentally friendly packaging material alternative to plastic. Through various mixture combinations, they were able to create packaging as thin as cellophane to hard bowls and foam-like padding. It's a very innovative proposal that has great potential to make a mark in environmental sustainability.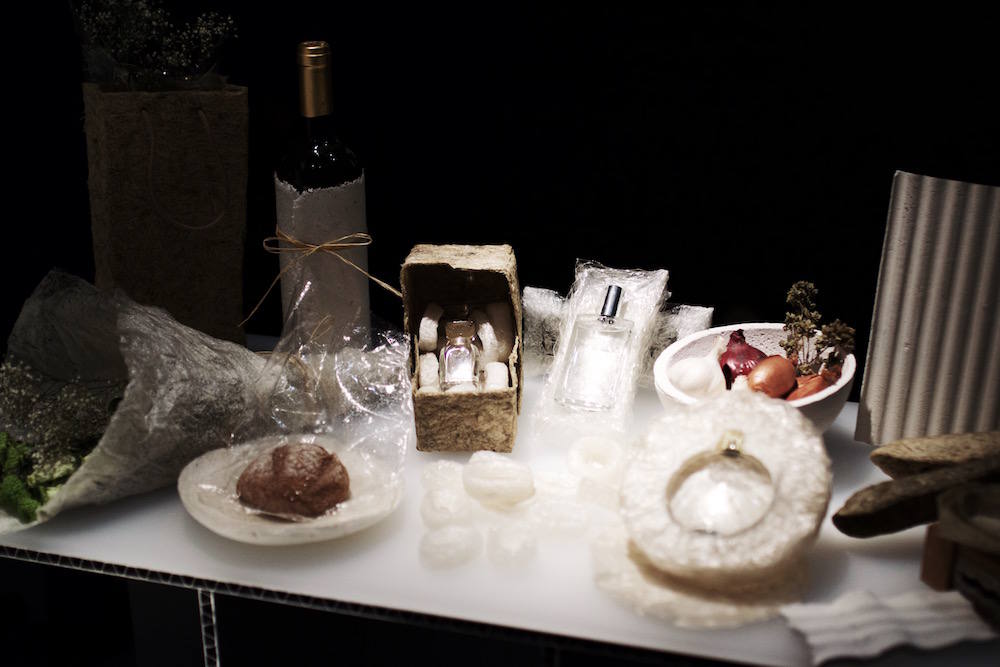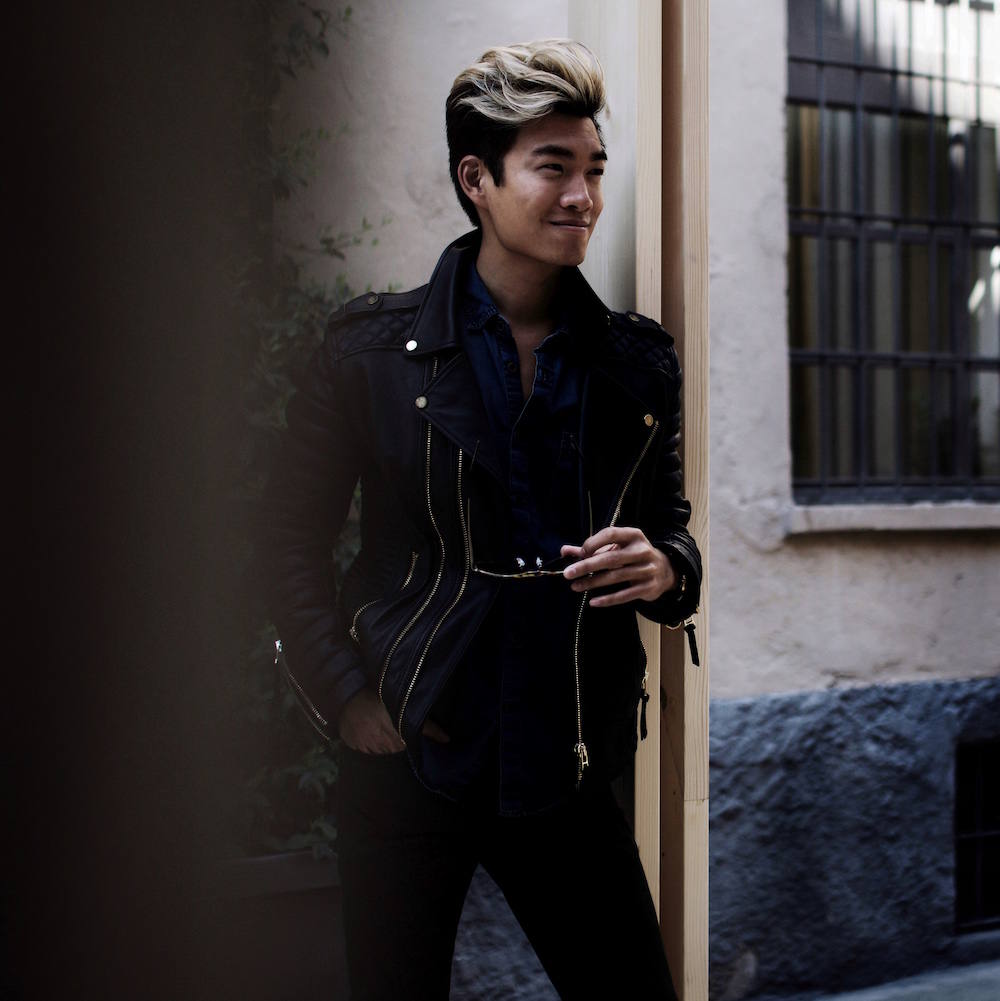 On Monday afternoon, our Canadian group did some more exploring of our local Tortona Design District neighborhood, complete with a gelato break!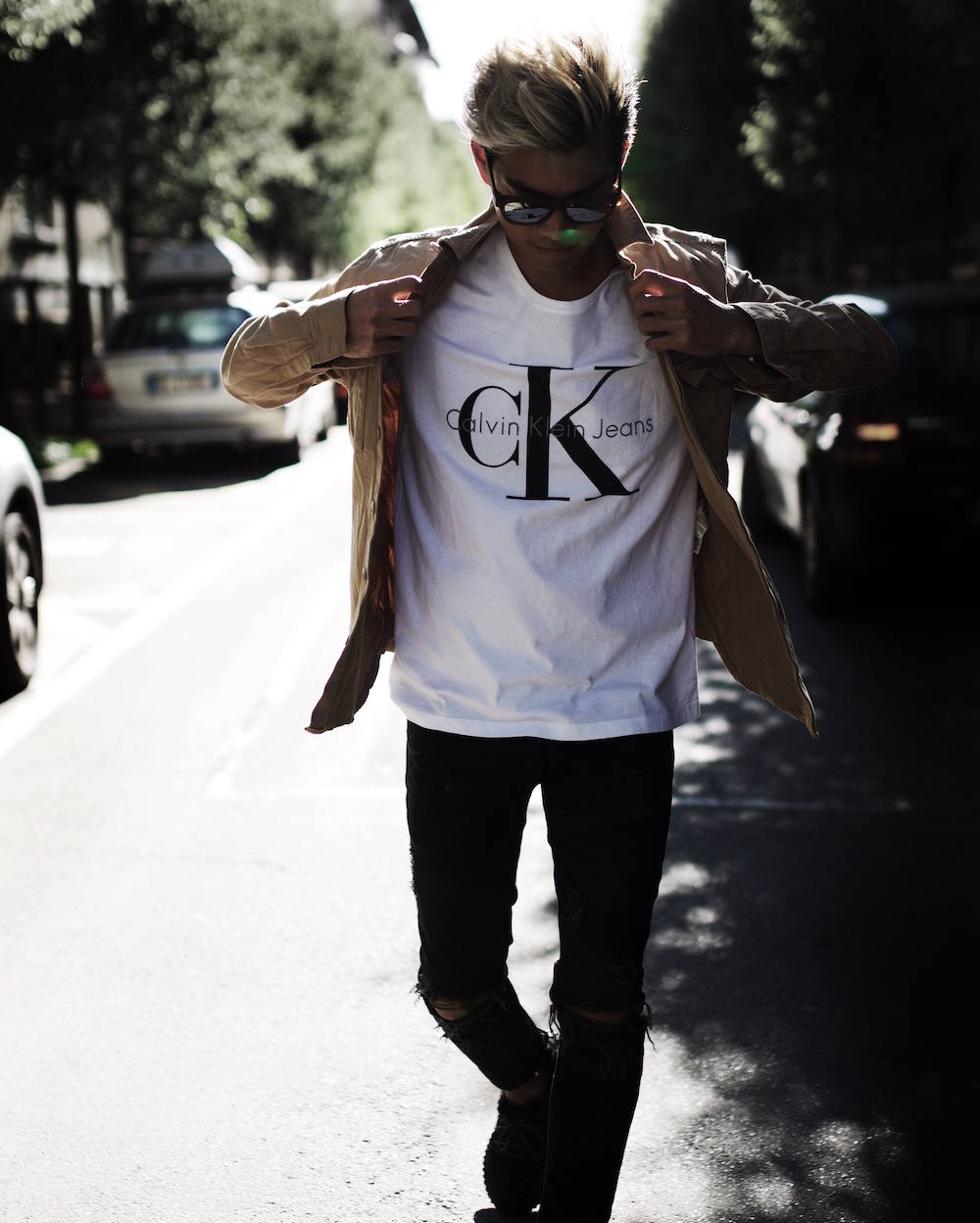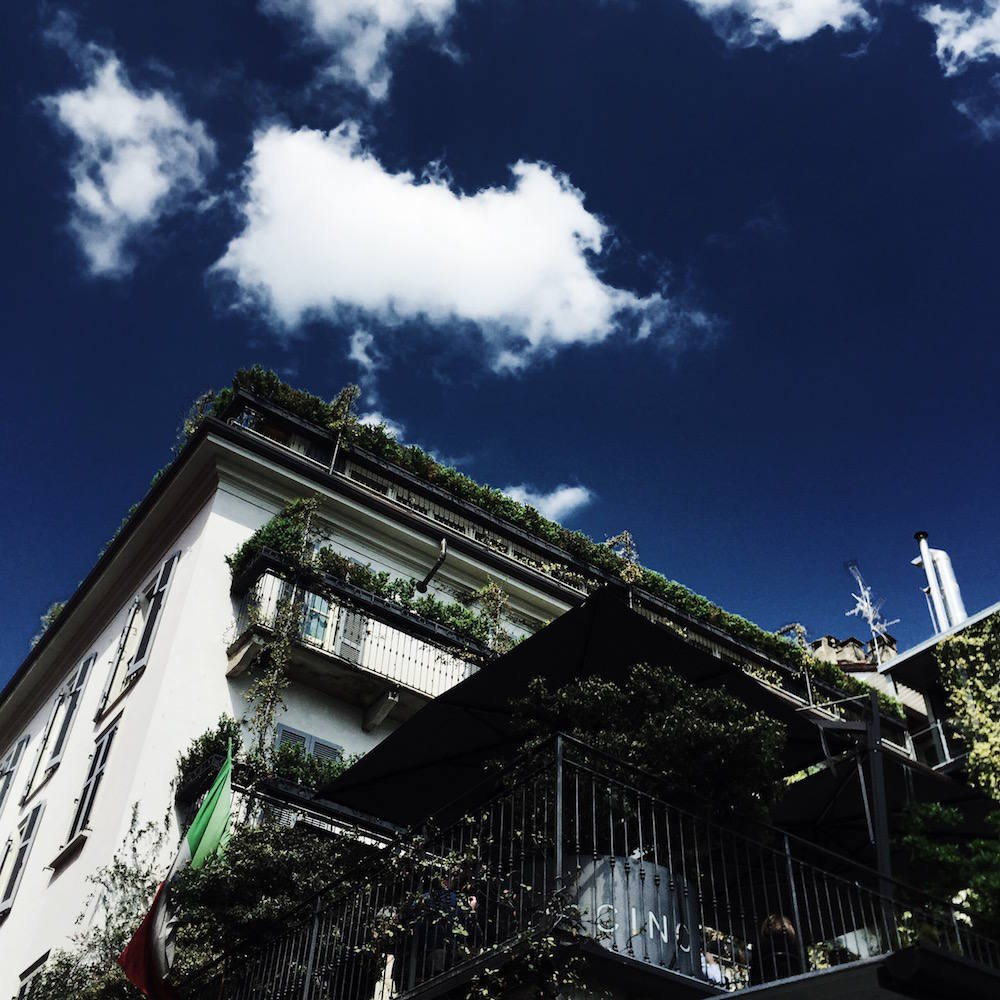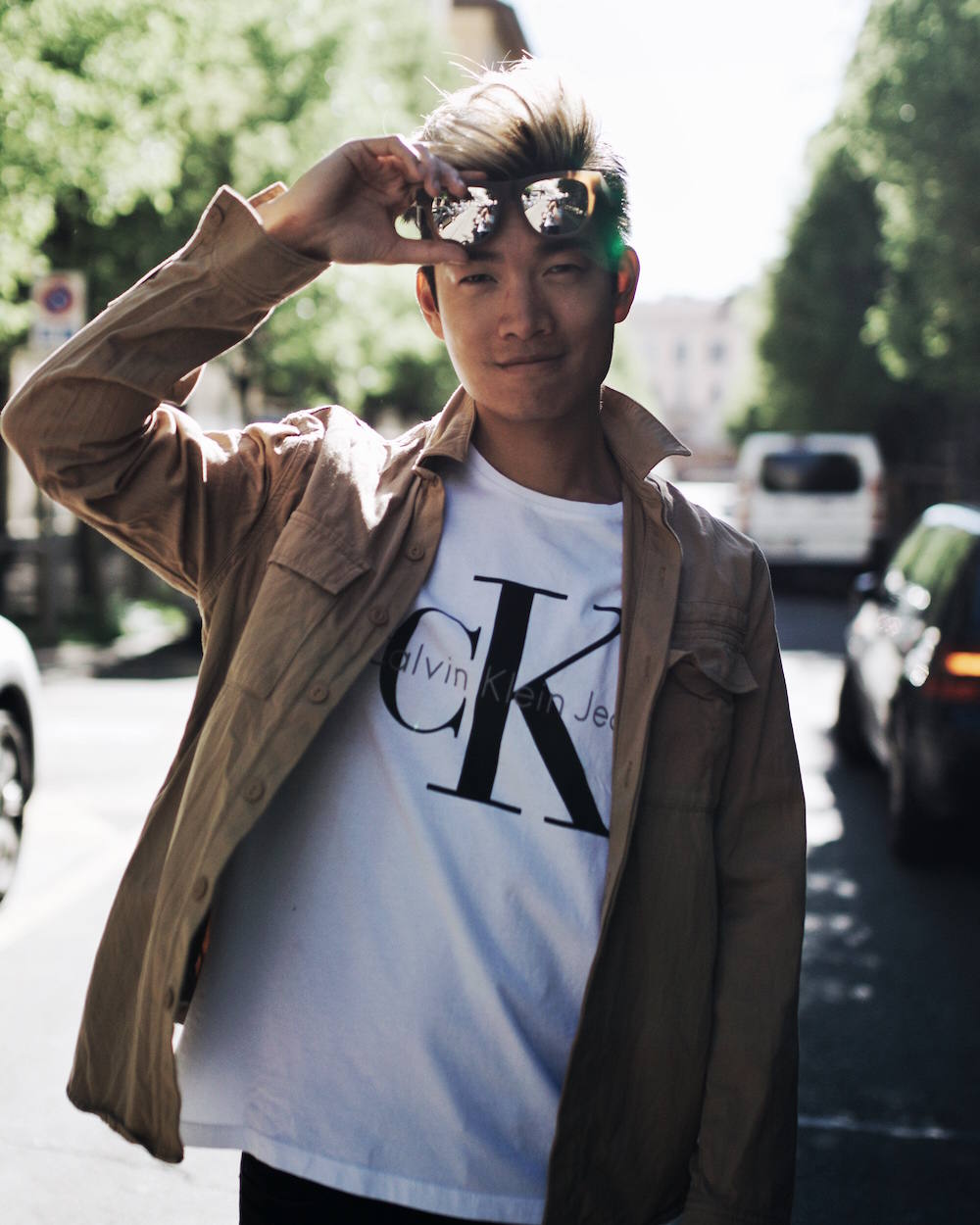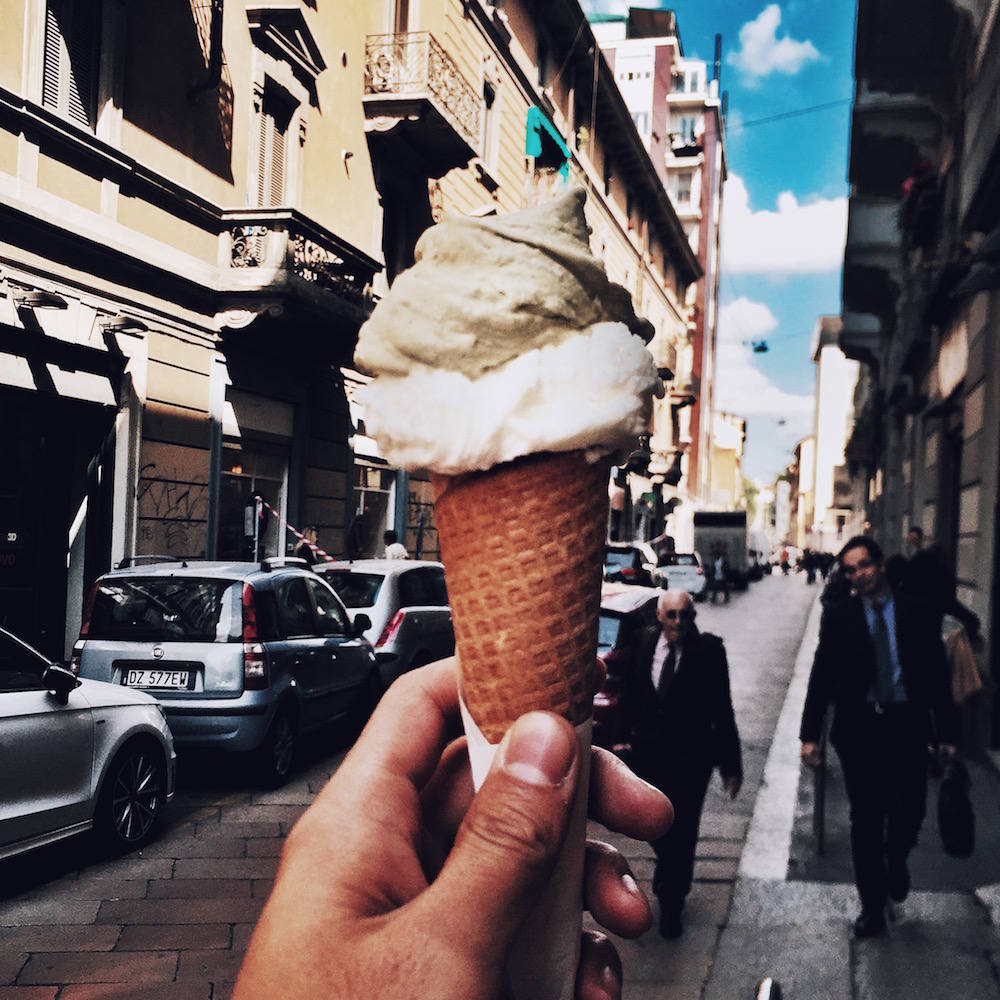 My outfit for dinner – had to grab a snap with one of the many vespas all over the city: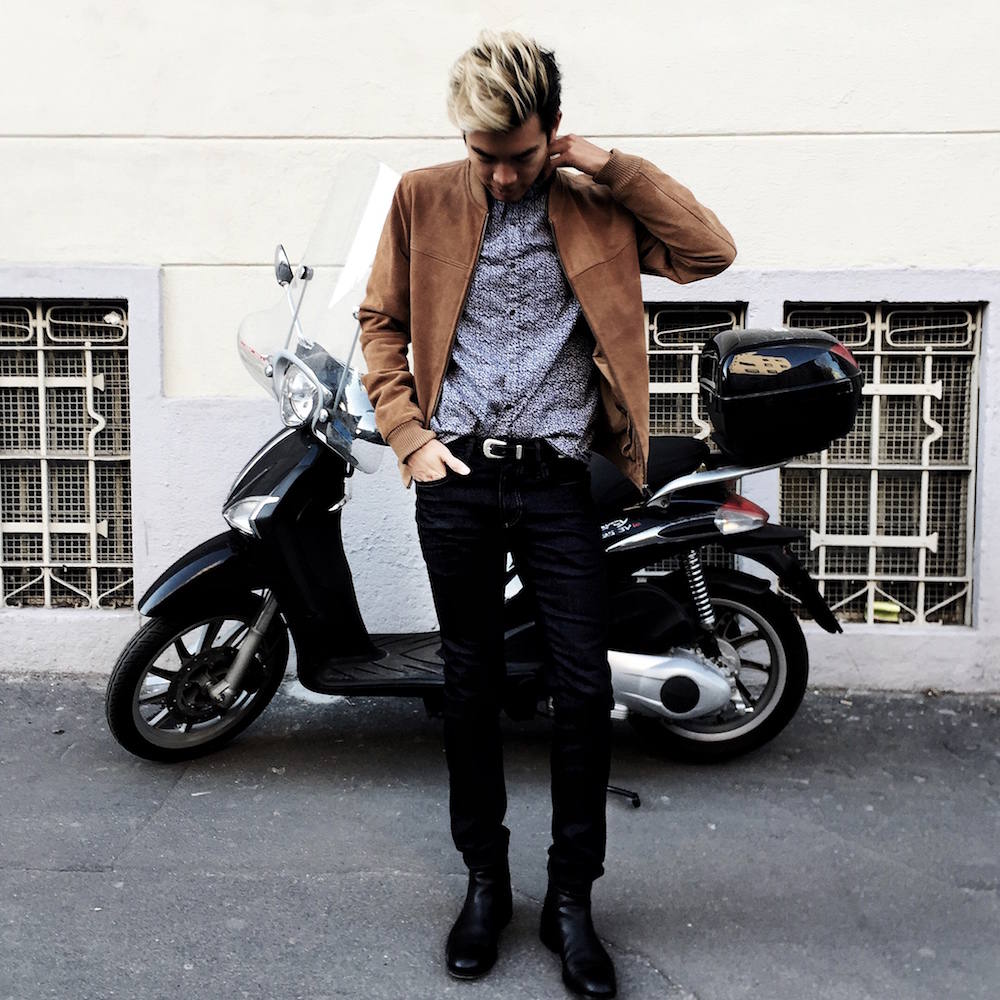 On Tuesday, we did more exploring of Milan. Camille put together an awesome map of must-see landmarks that took us all over the city. There was so much to see and it was cool to get a sense of what the different neighborhoods had to offer.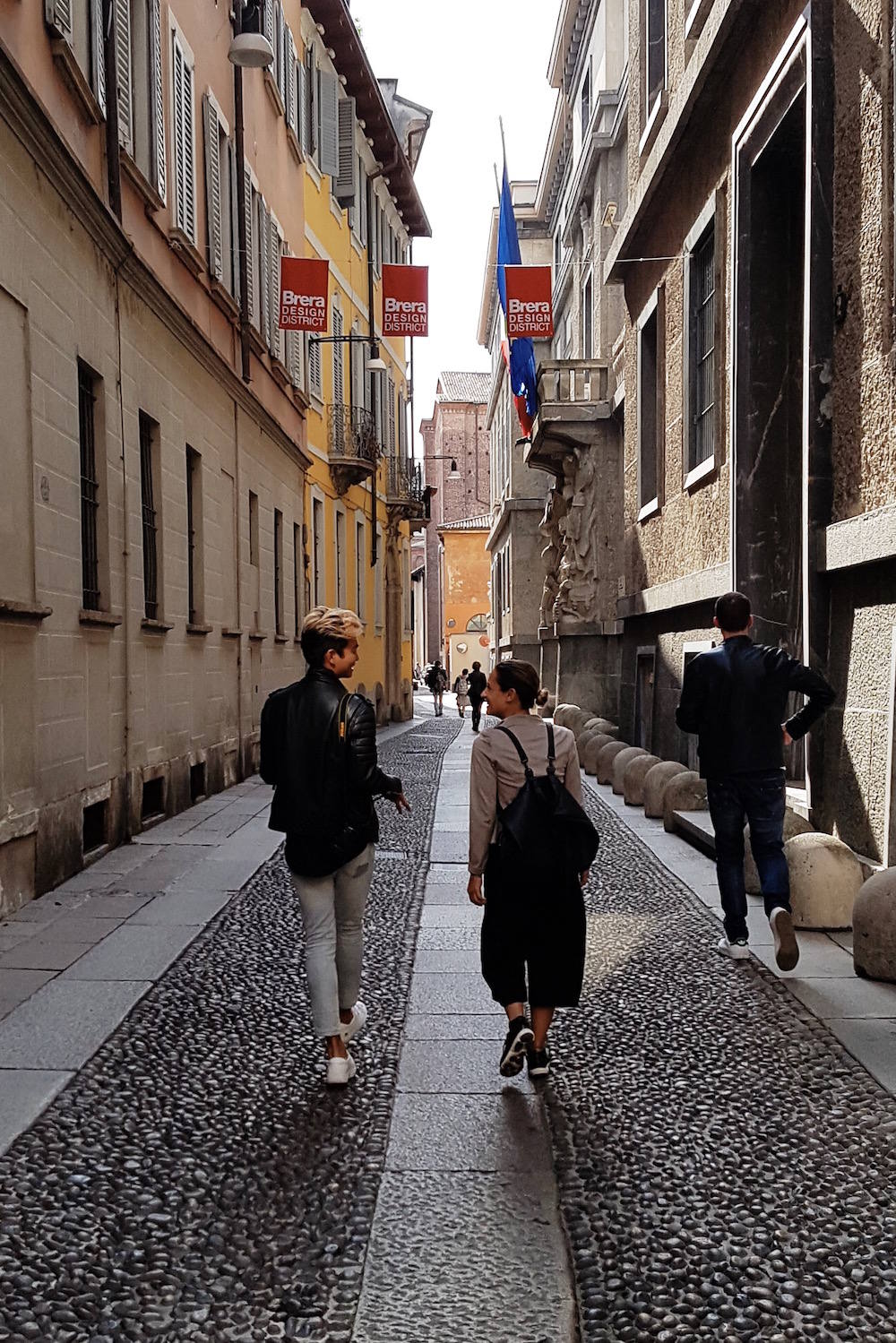 Here are some shots of the Basilica di Sant'Ambrogio, one of the most ancient churches in Milan. It was built by St. Ambrose in 379–386. Under the high altar, you can walk downstairs into the crypt, which houses the skeleton remains of three saints venerated at the church: Ambrose, Gervasus and Protasus.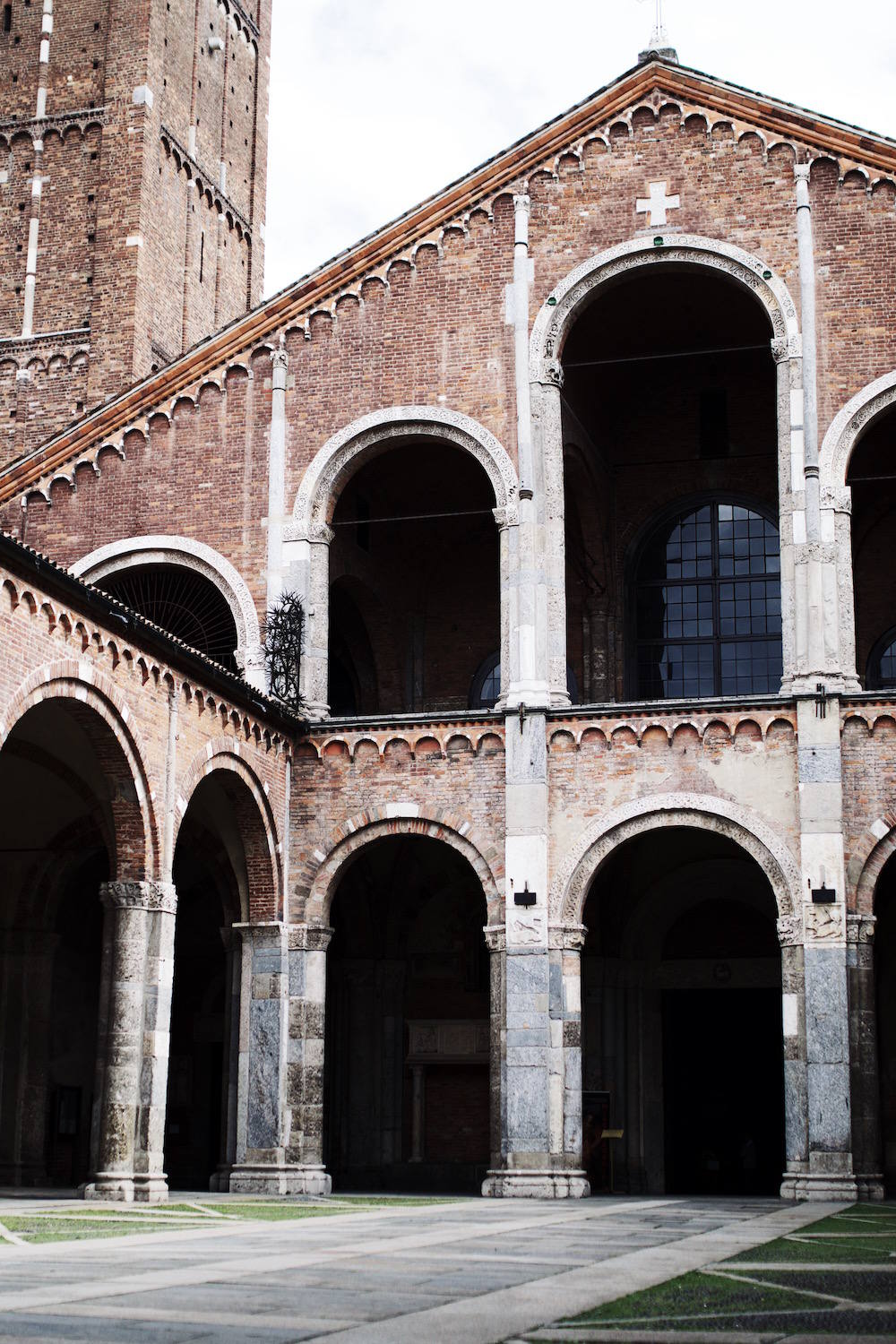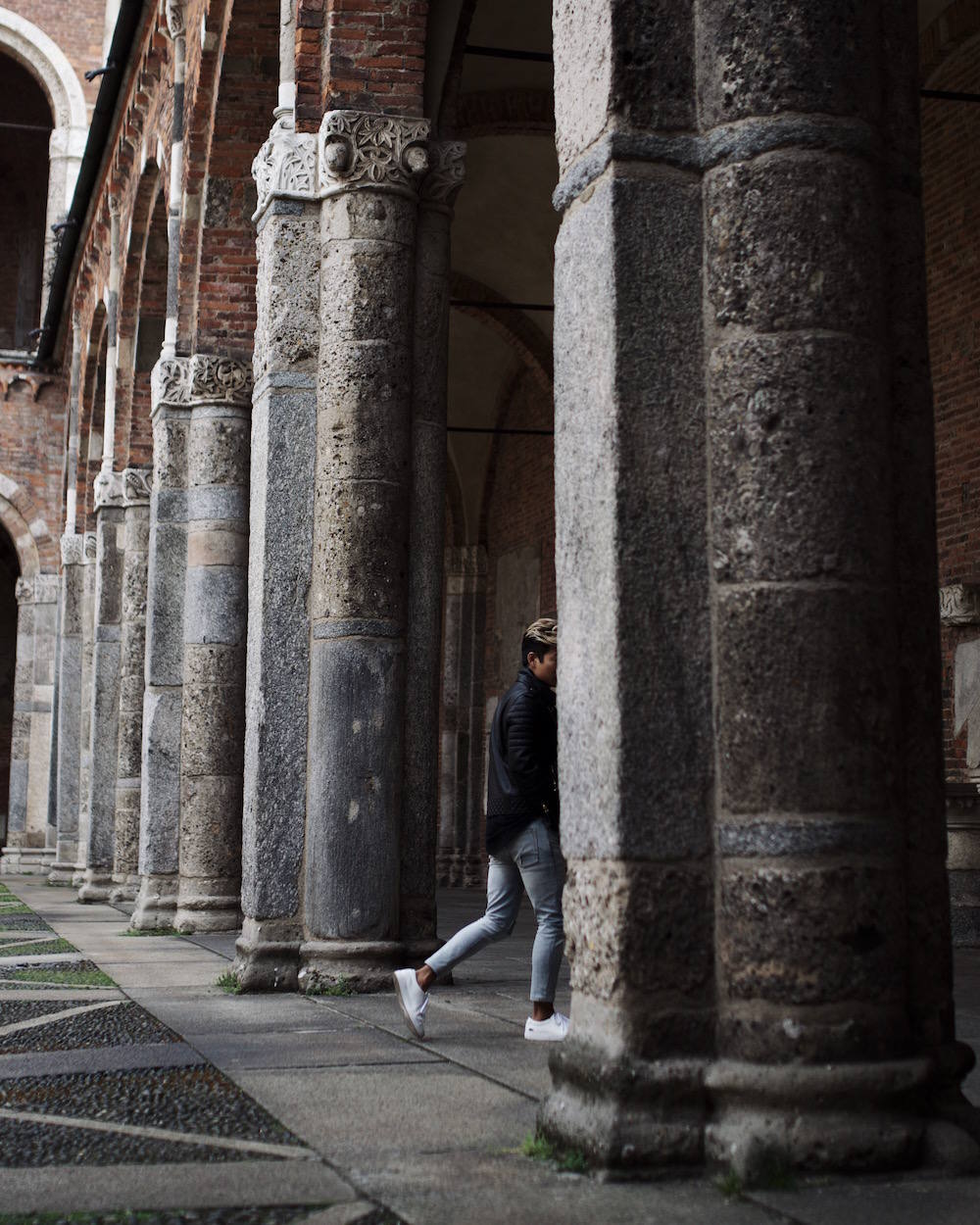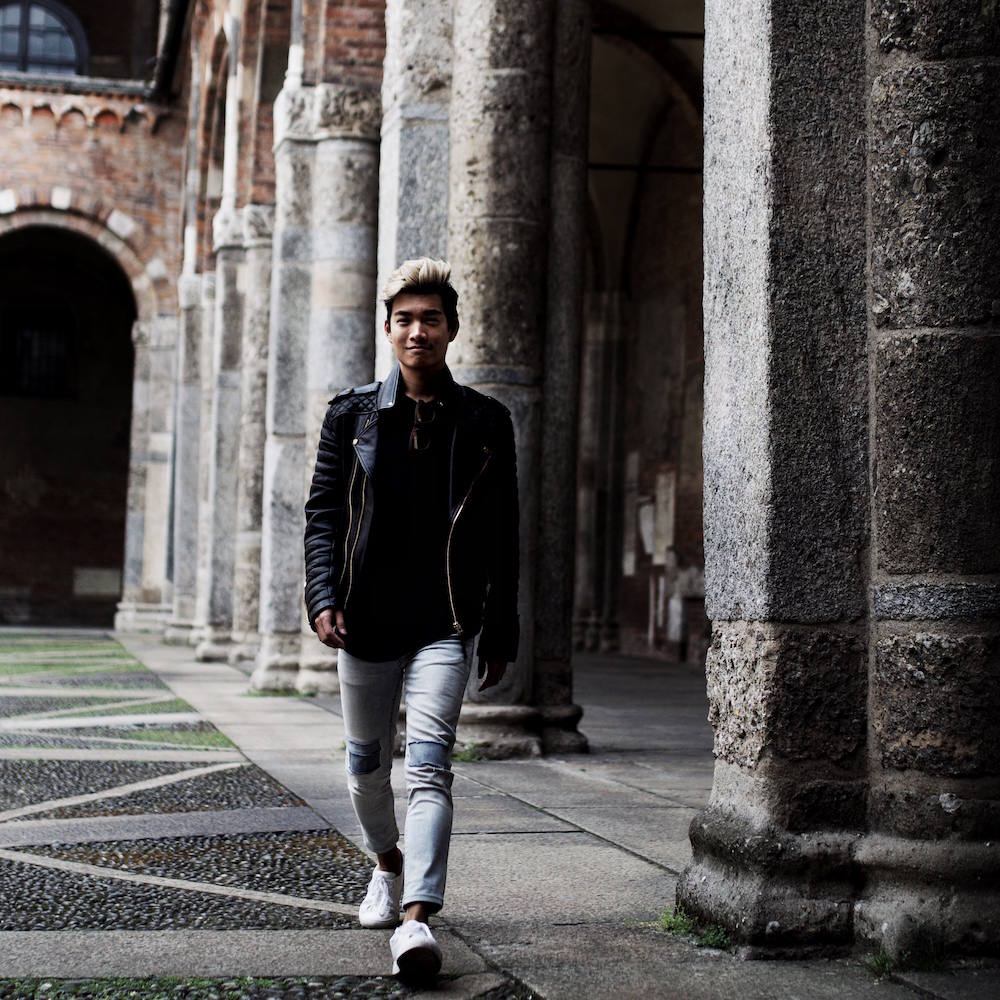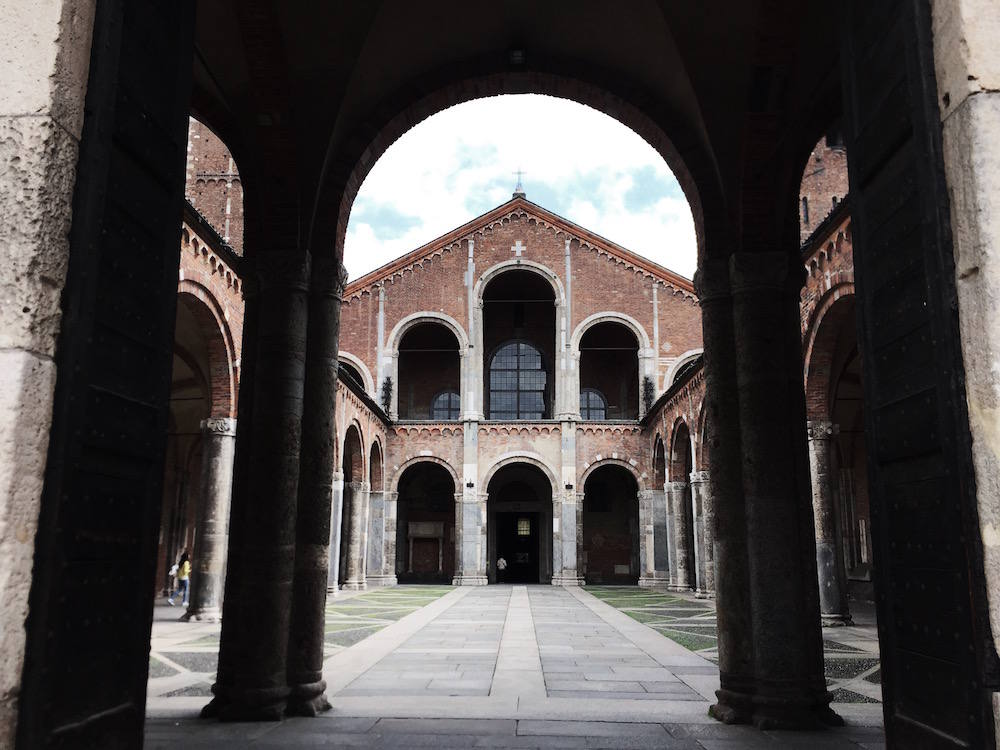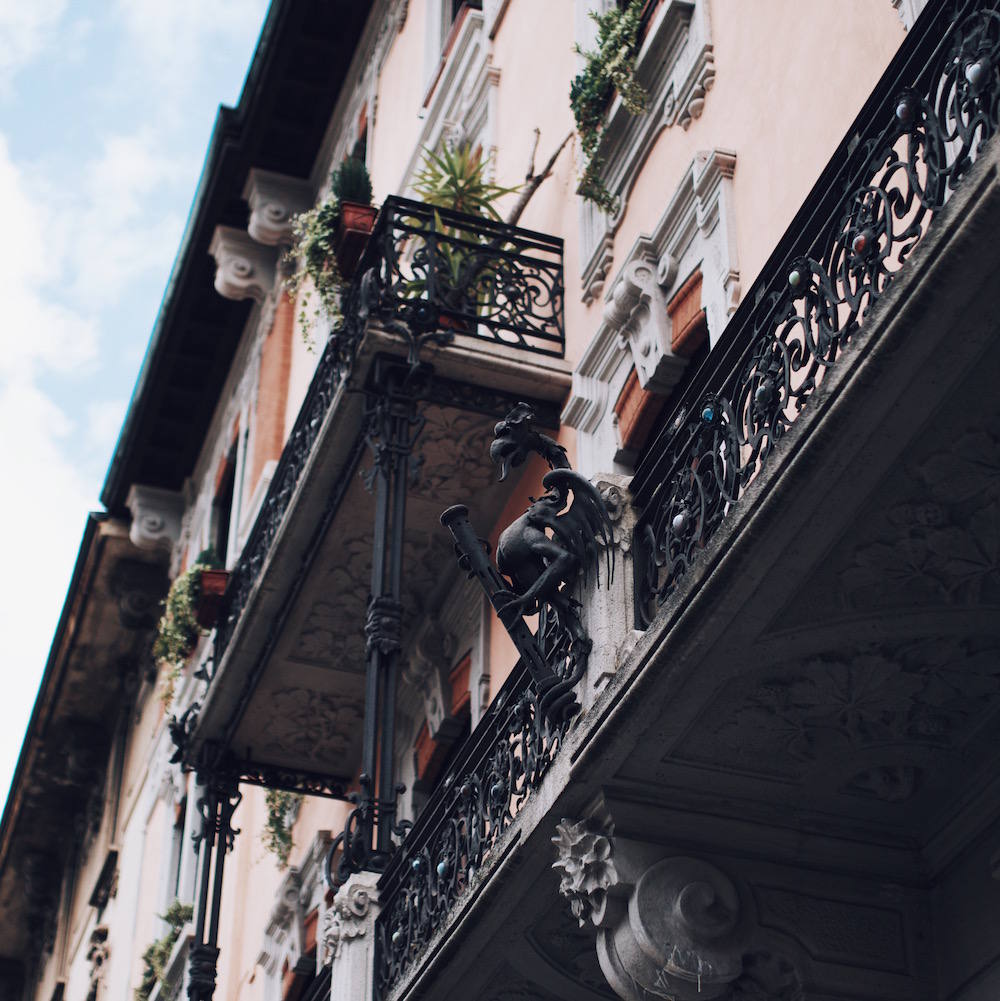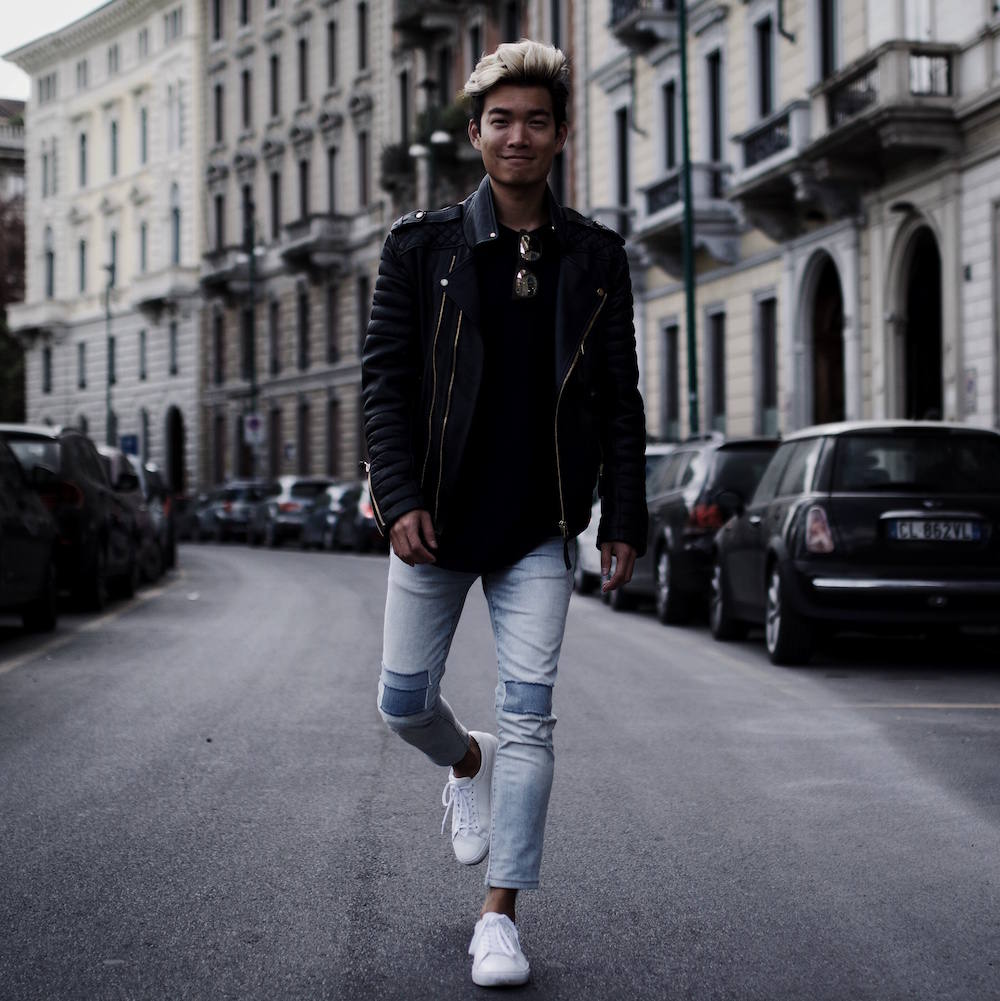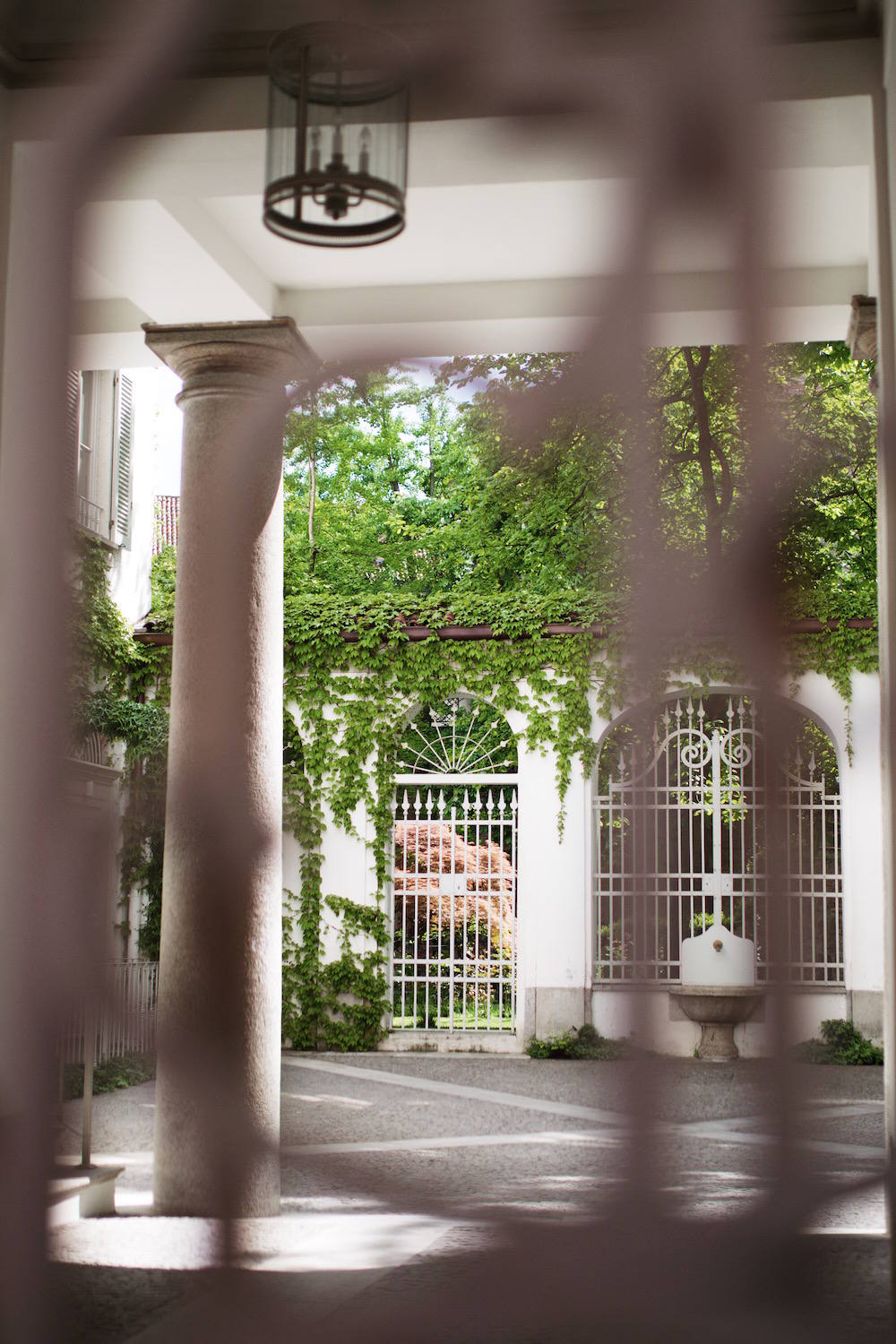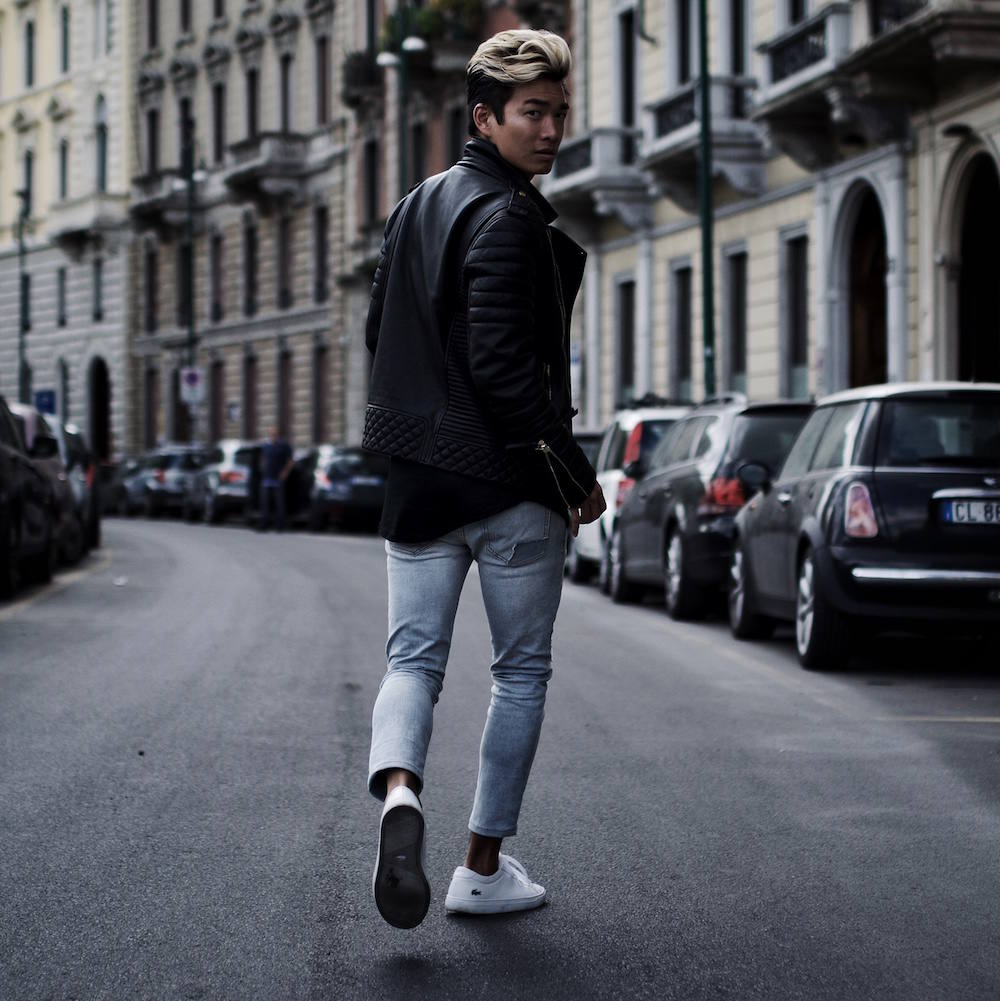 A shot of the beautiful interior of the Cimitero Monumentale di Milano, monumental cemetery of Milan: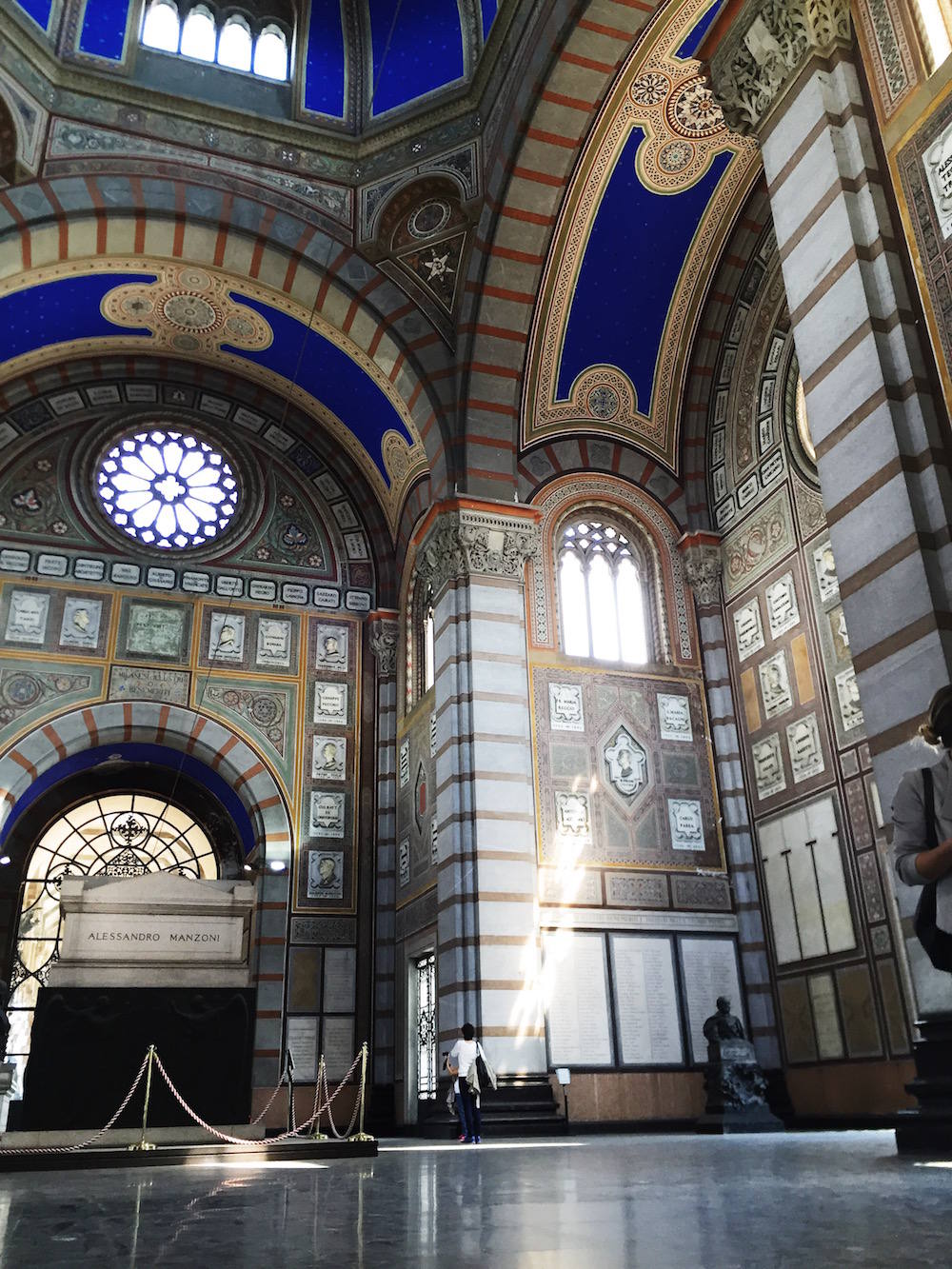 The Porta Sempione, city gate of Milan: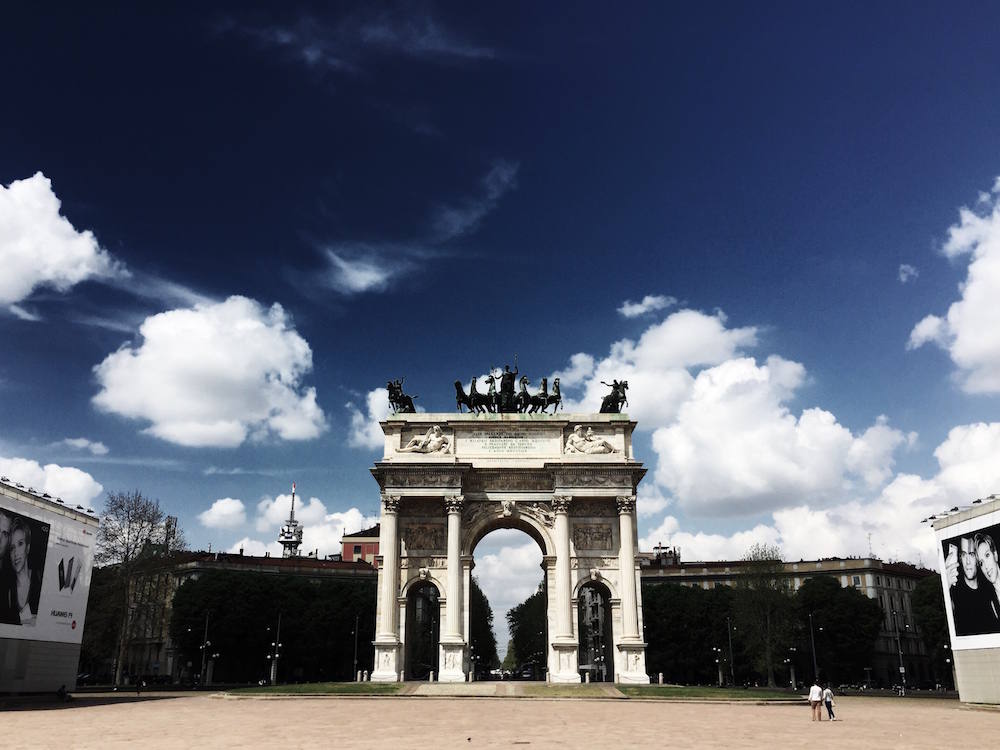 In the afternoon, it was time for a little lunch break. It was caprese all around! The flavor of the tomatoes and mozzarella in Italy can't be beat.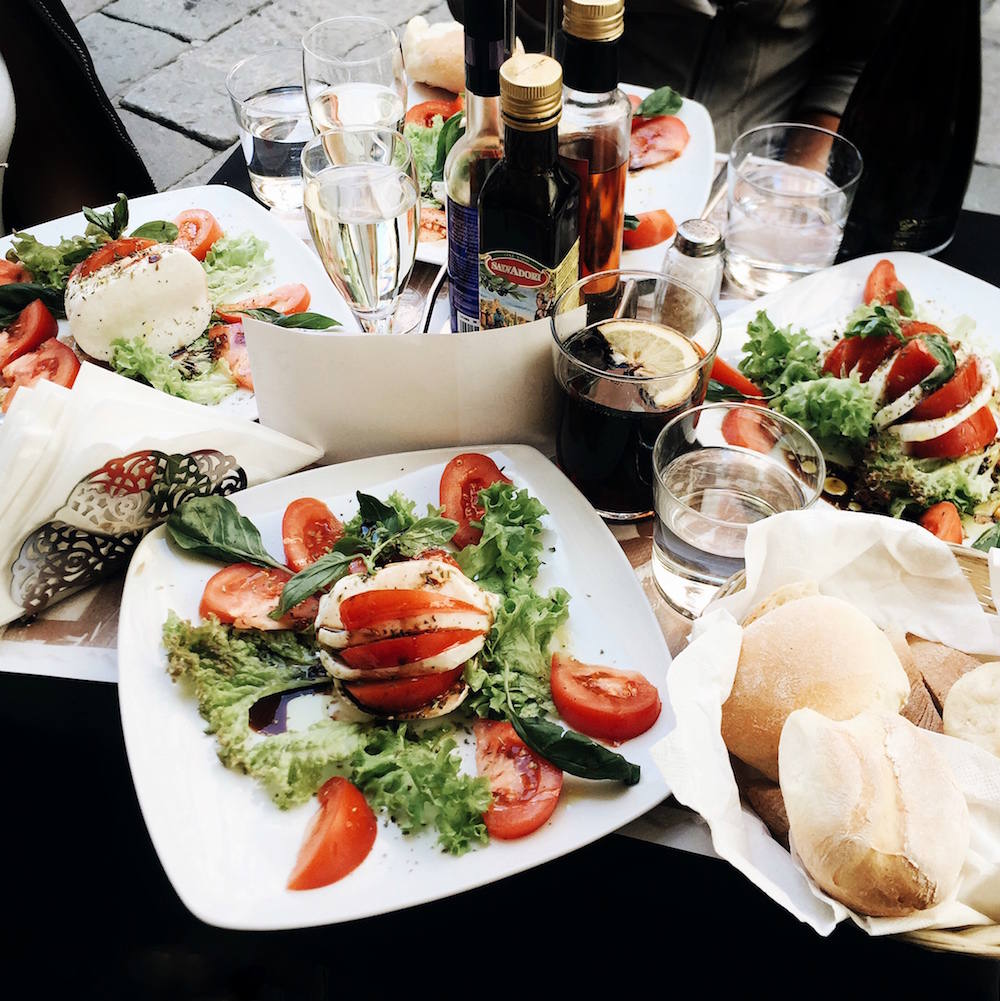 After lunch, we visited Via Monte Napoleone to do some shopping.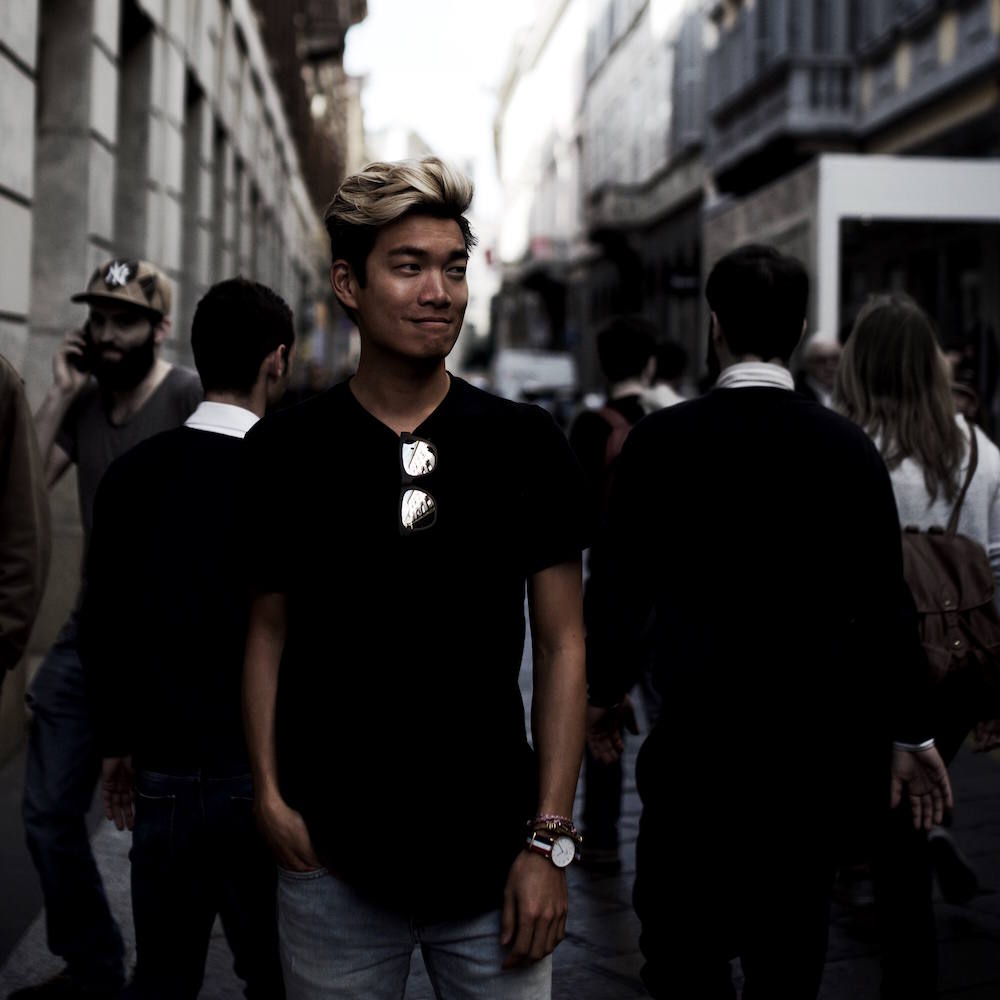 For our final dinner in Milan, we joined Lexus International and some of the other international media for dinner at Chef Yoji Tokuyoshi's Ristorante Tokuyoshi. It was an exquisite, carefully considered meal that featured unique and unexpected flavors, textures and ingredients. It was certainly a dinner full of anticipation, with surprises at every course. Here are a couple of the dishes that had the best presentation (in my opinion):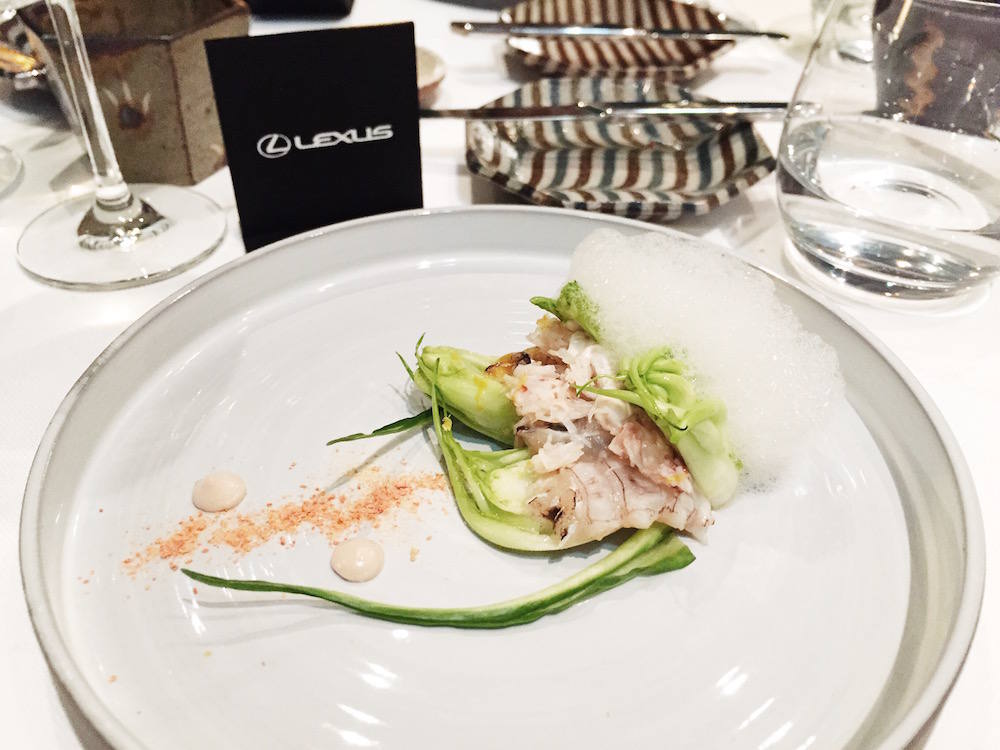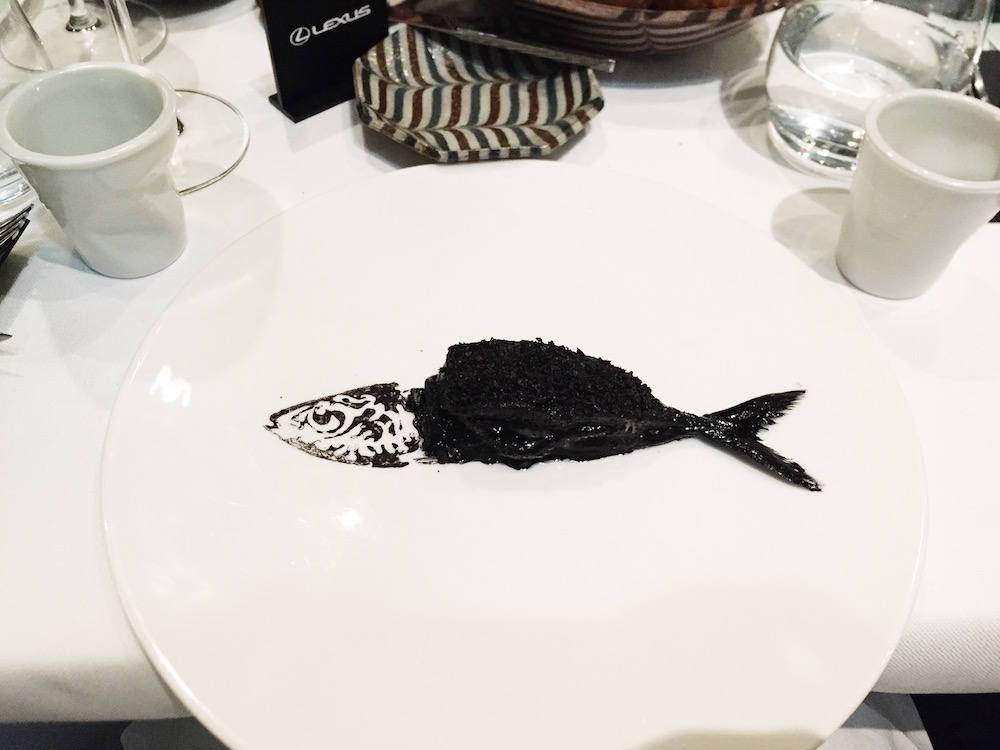 And just like that it was time to leave Milan. I could have easily stayed there for the rest of the week! While our trip was short, it felt like we were there for twice as long. There was so much to see and do! There was an incredible, creative energy in the city during Milan Design Week. It was amazing to experience the event with Lexus and attend their exhibition as well. It truly brought to life the importance of design at Lexus and the company's commitment to fostering the design community, beyond the automotive realm.
Congratulations to all of the Lexus Design Award finalists who made it to Milan. If any of you are reading this, know that your ideas were all so innovative and inspiring!
Special thanks to Camille for helping me take photos during the trip and a big THANK YOU to the Lexus Canada team for organizing such a wonderful experience!