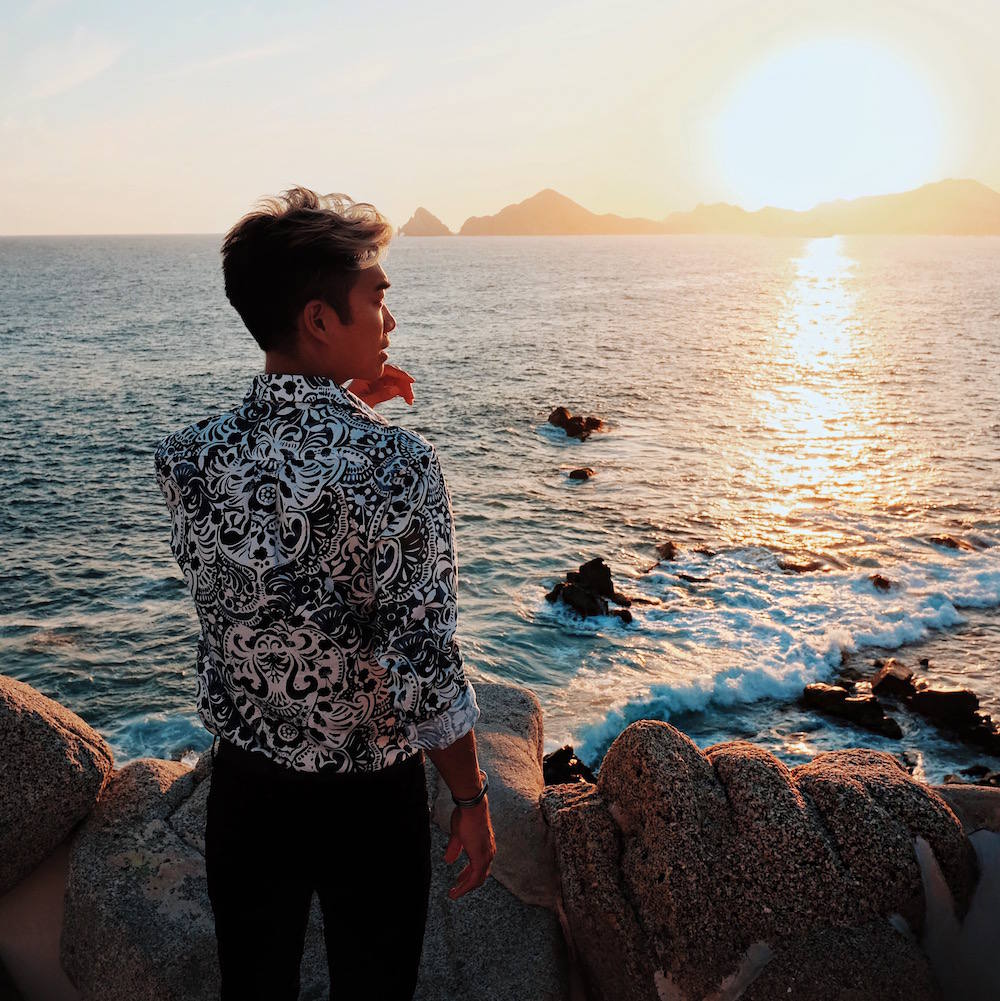 This past week and weekend, I had the opportunity to visit Cabo for the first time and attend the Los Cabos International Film Festival. Now in its 5th consecutive year, the Los Cabos International Film Festival has become a huge draw for the area and a wonderful way to experience film in Mexico's Baja region. Did you know that Los Cabos is sunny 350 days of the year? Yes, that's right, it rains less than 6 days of the year. Prior to this trip, I didn't know that Cabo is actually a desert. It's drier than most other beach destinations, with a unique desert aesthetic and deep blue skies and surrounding seas.
I was joined in Cabo by 5 other media guests from Canada and the US. We were graciously hosted during the festival at Secrets Puerto Los Cabos Golf & Spa Resort, a beautiful all-inclusive resort in the San José del Cabo area. It was amazing. It just made me think about the day where I would be able to rent a luxury home in Cabo. That would be the dream! Anyway, upon checking in, I had some time to unpack, get a bite to eat and then get ready for the opening night of the festival. This trip was also the first time I traveled with my new Steamline Luggage carry-on. It has a beautifully nostalgic, old-school luggage look, attracting compliments throughout my travels with it. Despite it's heavy duty construction, it is still quite light at 9.8 lbs.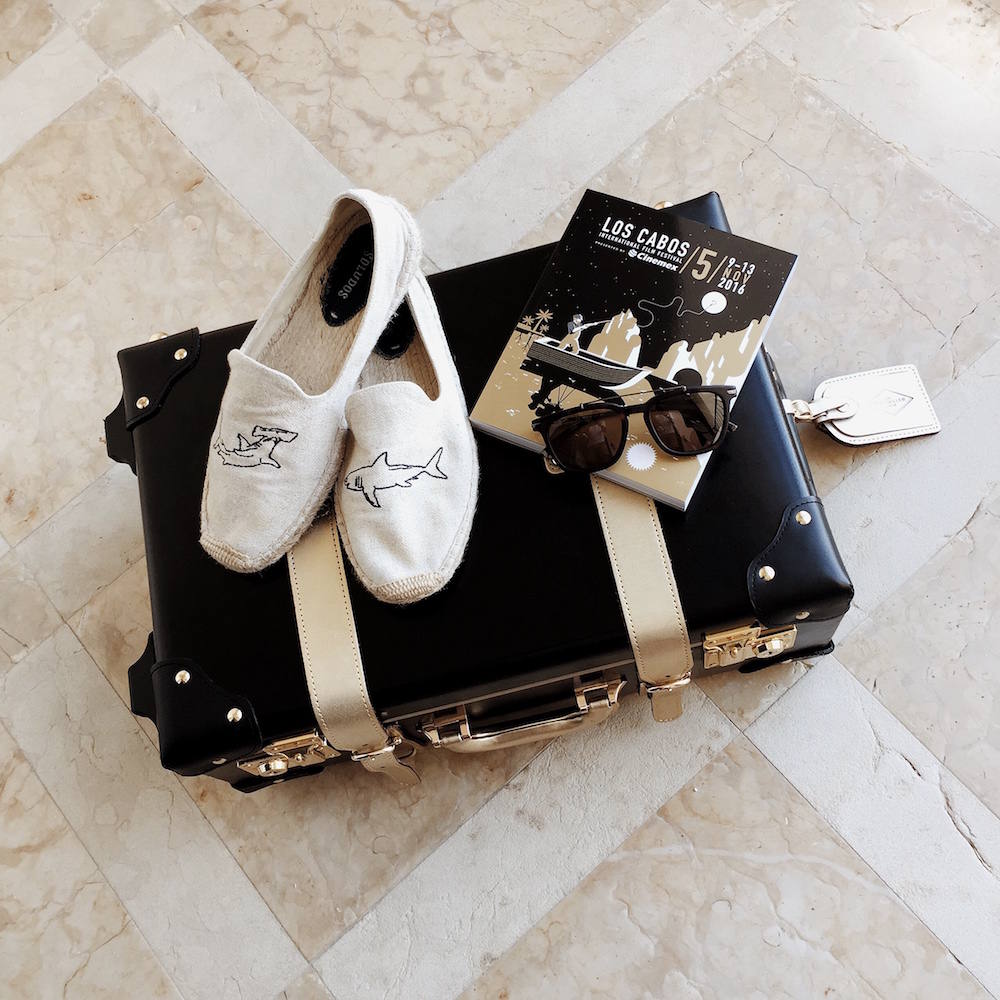 My Los Cabos International Film Festival experience included 4 red carpet gala evenings, featuring the screenings of 3 international big screen awards contenders and one documentary, featuring Mexican singer-songwriter, Natalia Lafourcade. We kicked off with Jackie, starring Natalie Portman as Jackie Kennedy. Her performance was absolutely riveting. The movie centered around JFK's assassination and the short period of time following. It was emotionally uncomfortable to watch, but so fascinating, as Natalie Portman mastered her character.
On the second night, we watched Hasta La Raiz, which follows Natalia Lafourcade through the process of recording her latest album. I hadn't heard of her before this and after watching the documentary, I am totally a fan! To top it off, we were treated to a live performance by Natalia right after the screening!
Night three returned to the theme of politics, with the Mexican premiere of Snowden. The film was directed by Oliver Stone, who was in attendance to introduce it to us. After watching this movie, I'm definitely going to have to watch the documentary about Edward Snowden!
On the final night, it was all about going off the grid with Vigo Mortensen in Captain Fantastic. A unique tale, following a family that lives out in the forest coming back into contact with the rest of the world.

During the days, we visited some of Cabo's best hotel properties and also took a trip to Wild Canyon adventure park.
Hotel El Ganzo was our first stop. We started with breakfast before making our way up to the rooftop pool to take in the epic view. El Ganzo happens to be the place where Natalia Lafourcade found inspiration for her Hasta La Raiz album. The property is featured in the documentary film and it was so cool to see the place in real life before watching it on film later that evening. El Ganzo's walls are all white, featuring guest artists' work from their artist in residency program. There is also a full recording studio underneath the lobby lounge of the hotel, accessible by way of a secret trap door in the floor. Artists and musicians are invited to El Ganzo throughout the year and in return, they must leave something of their craft behind.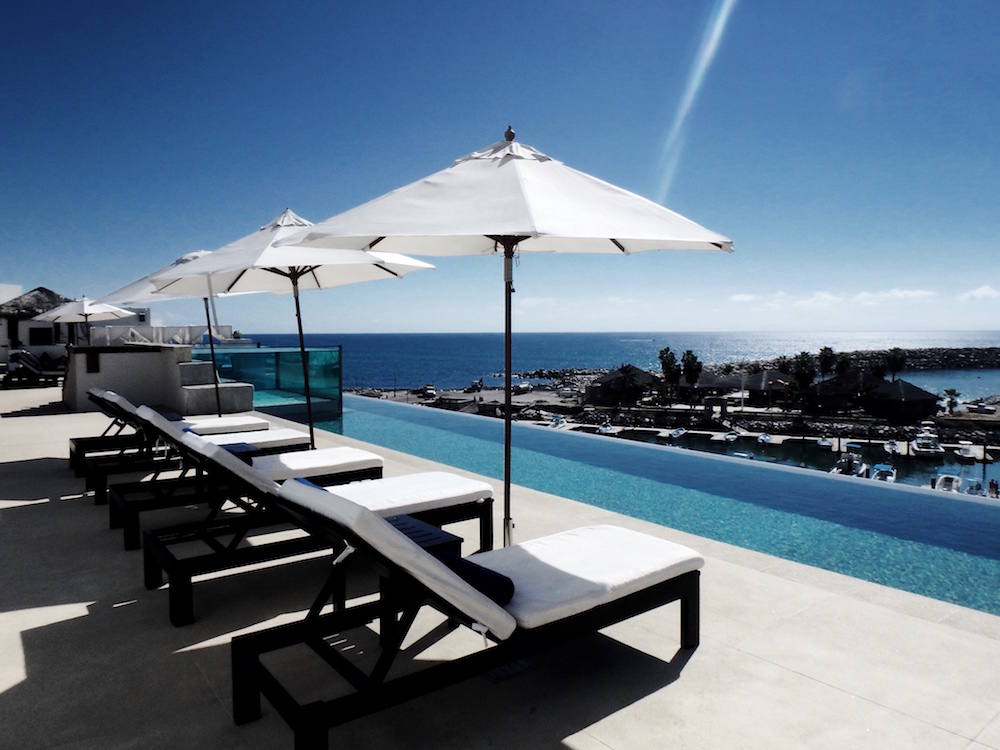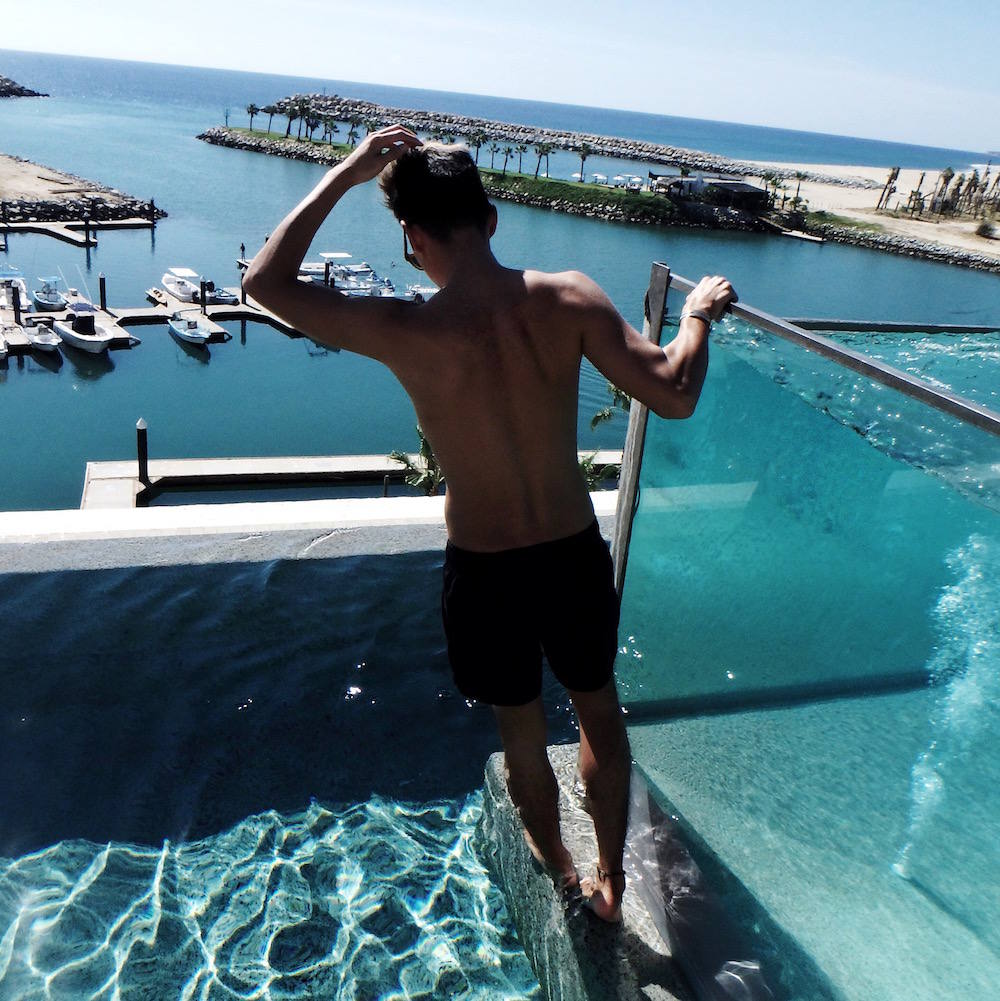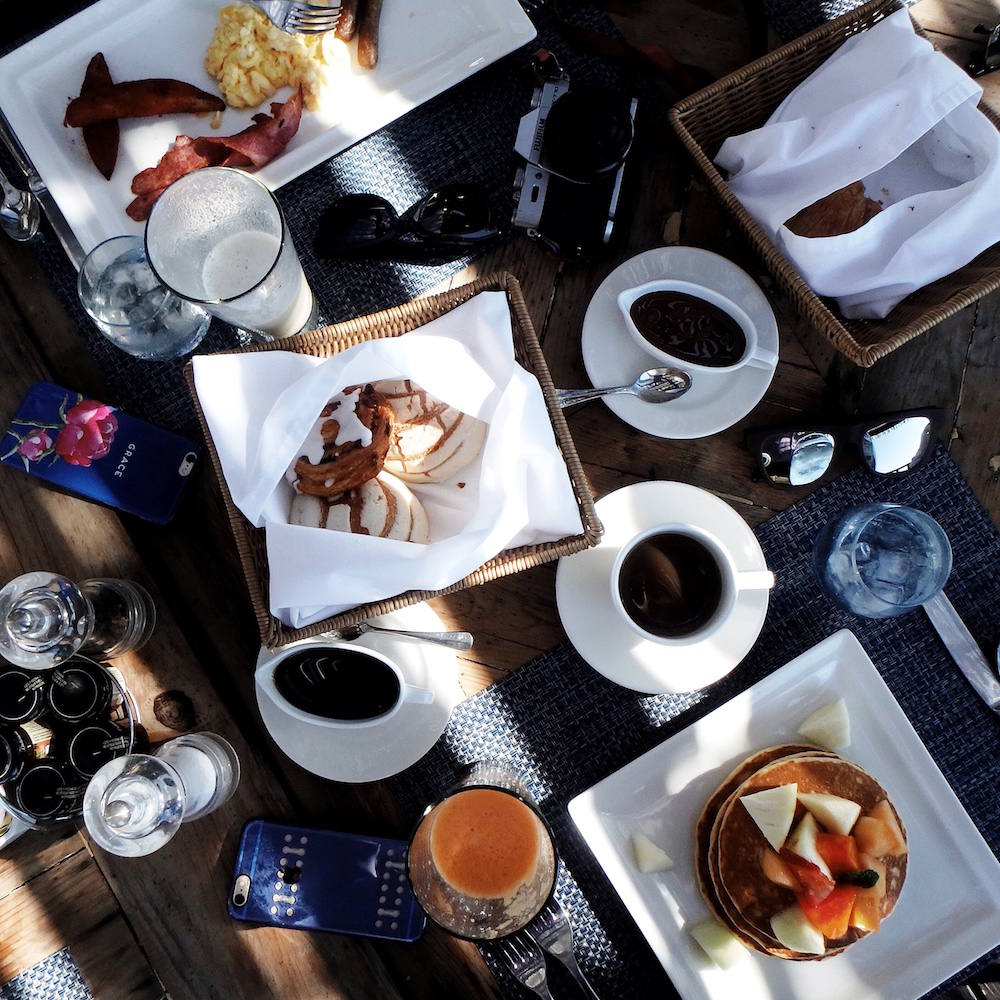 In the afternoon, we hopped onto bicycles from El Ganzo and did a bike tour around the local marina and Wirikuta sculpture garden and cactus nursery. The route was all flat on well-groomed dirt paths, making for a very enjoyable ride and perfect opportunity to work on my tan :P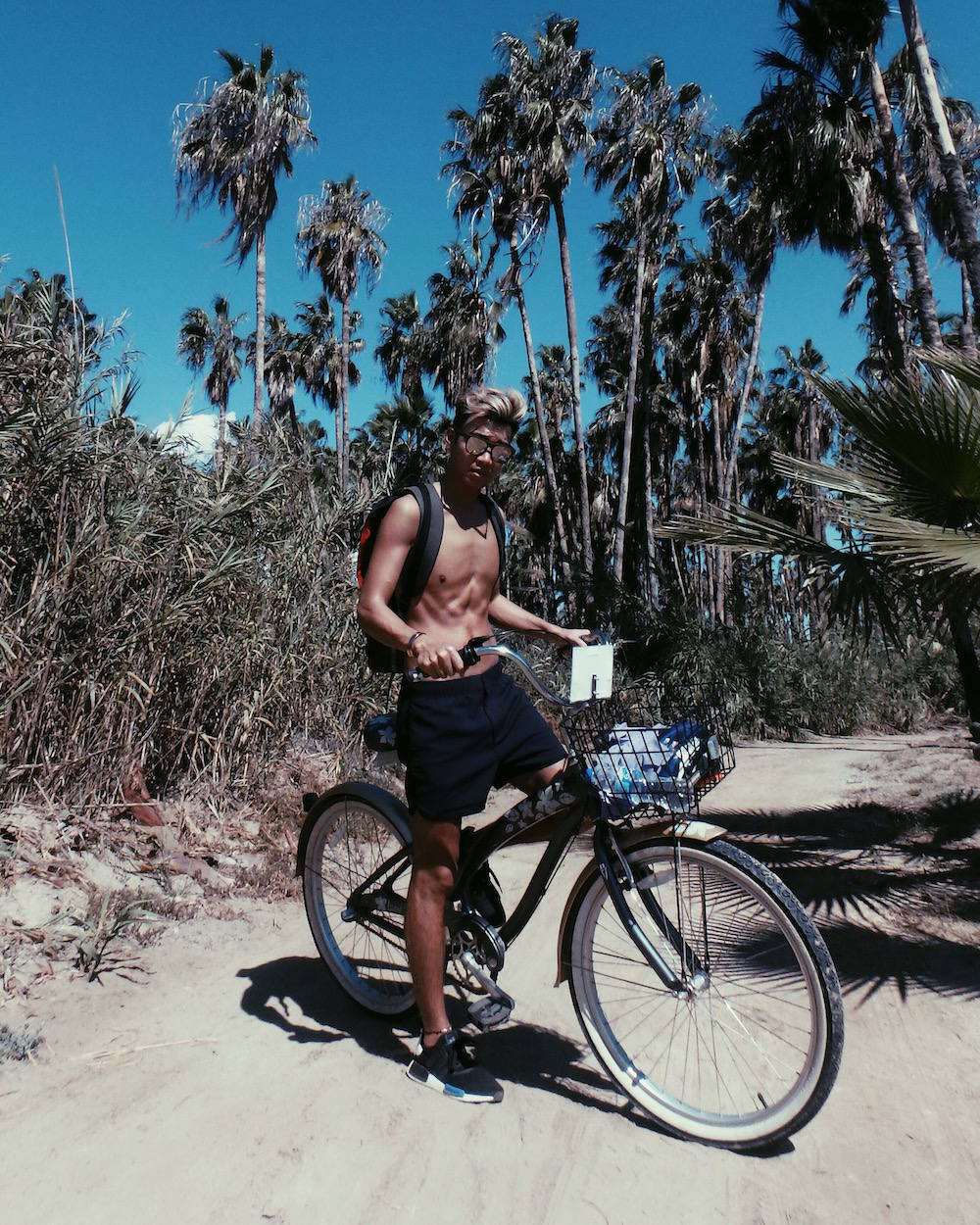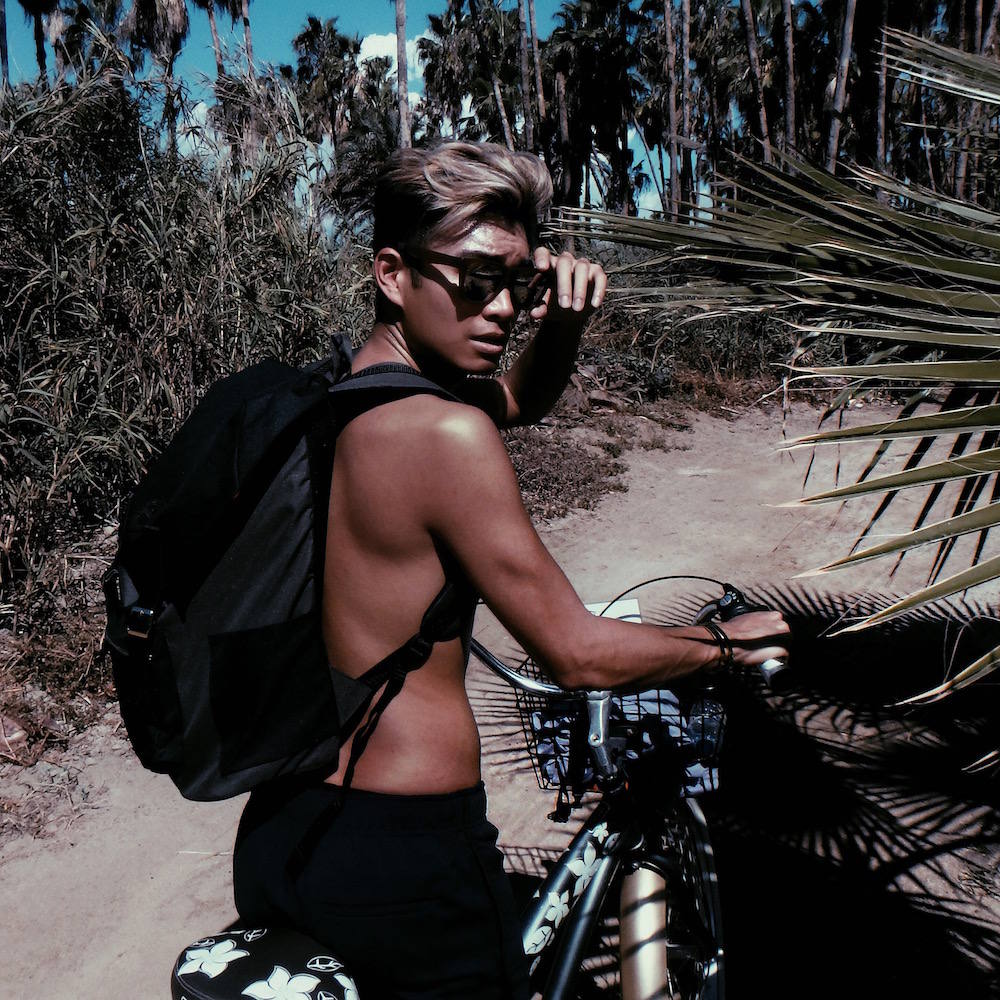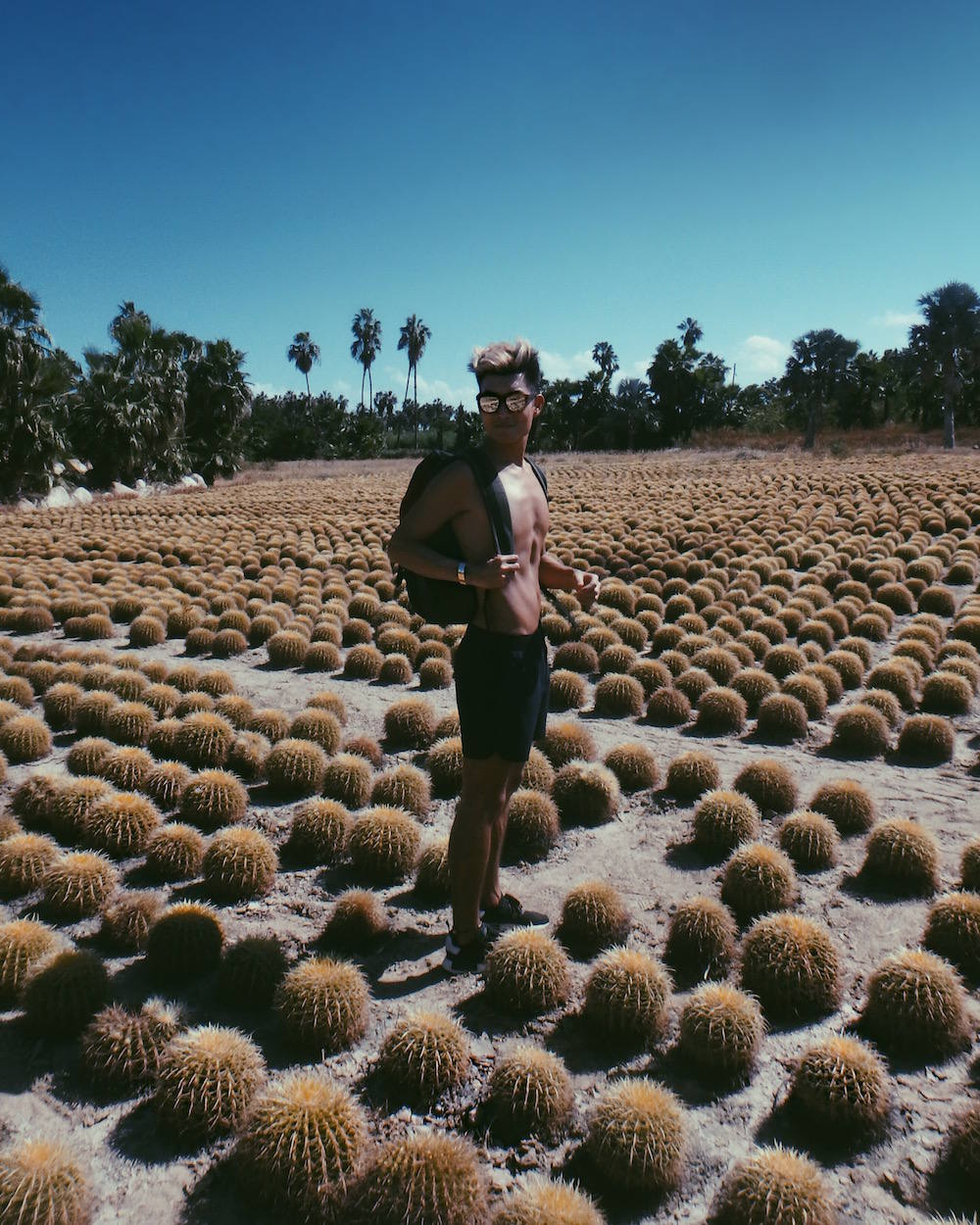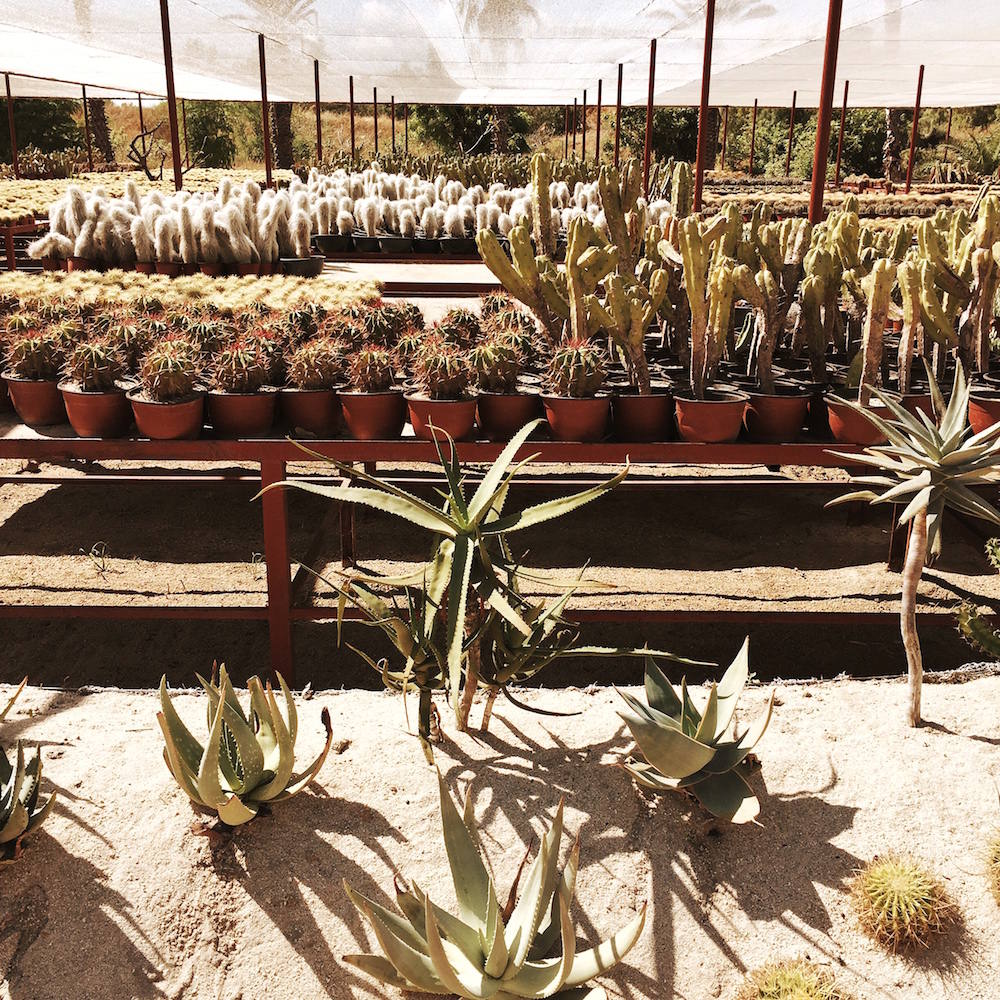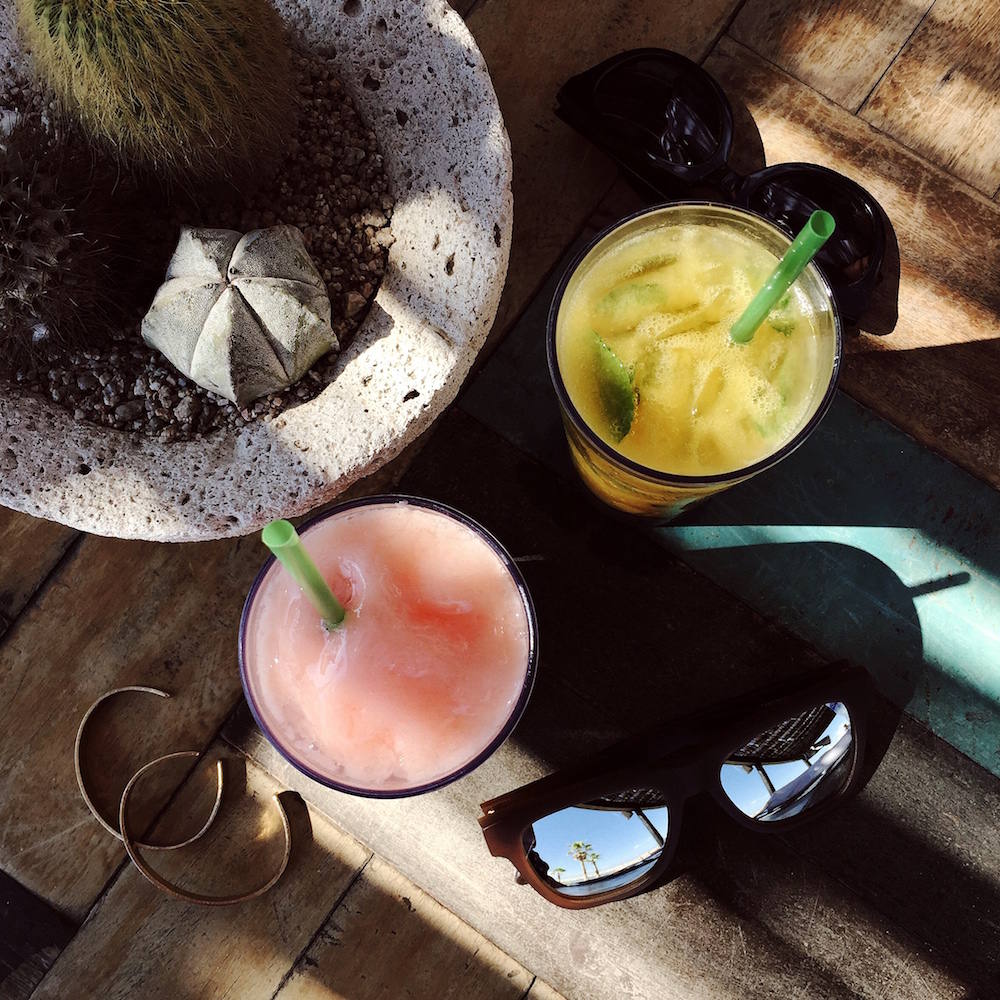 Late afternoon took us over to Mar Adentro. This resort is absolutely stunning, featuring dramatic, modern architecture. I think the photo speaks for itself in showing you what I mean!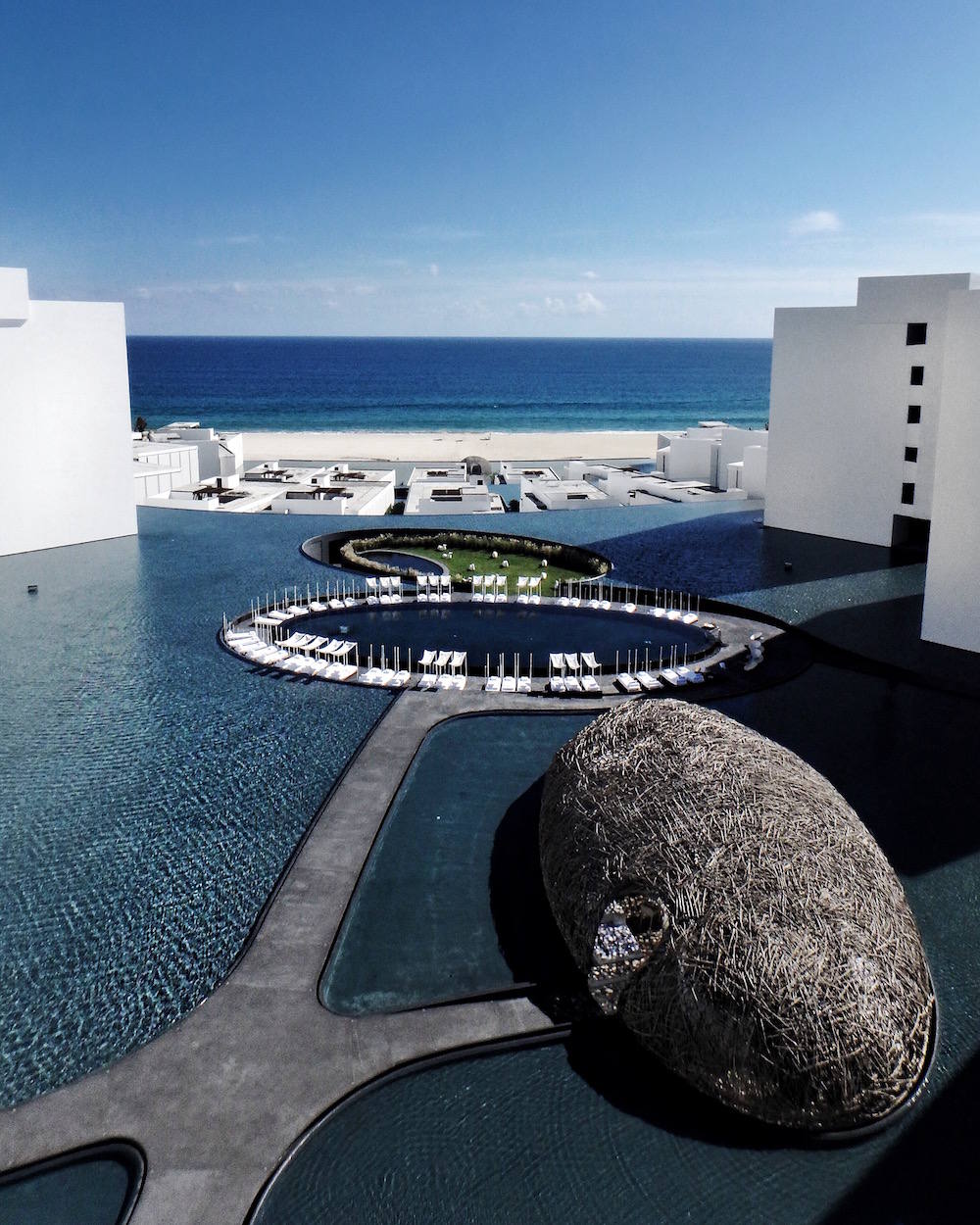 Late lunch took place inside that nest structure. Such a beautiful atmosphere and the food was delicious. The highlight for me was a gazpacho soup appetizer.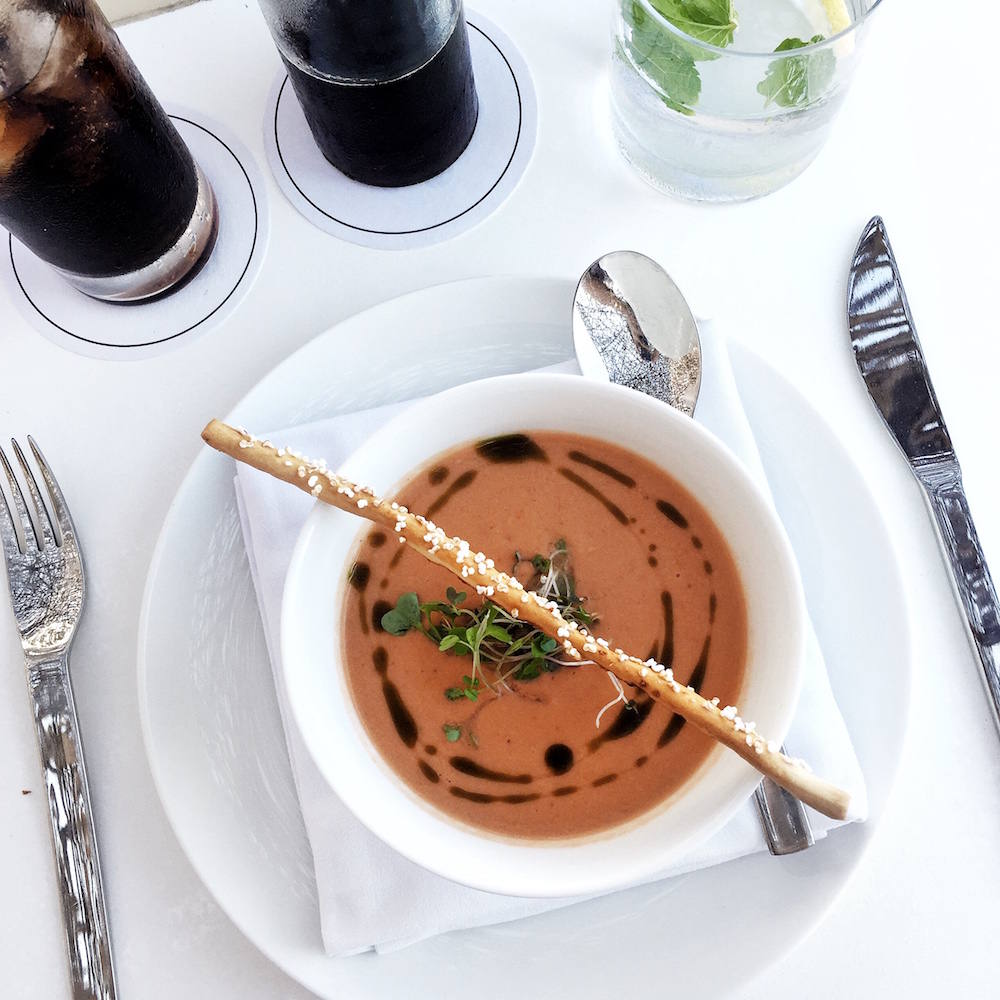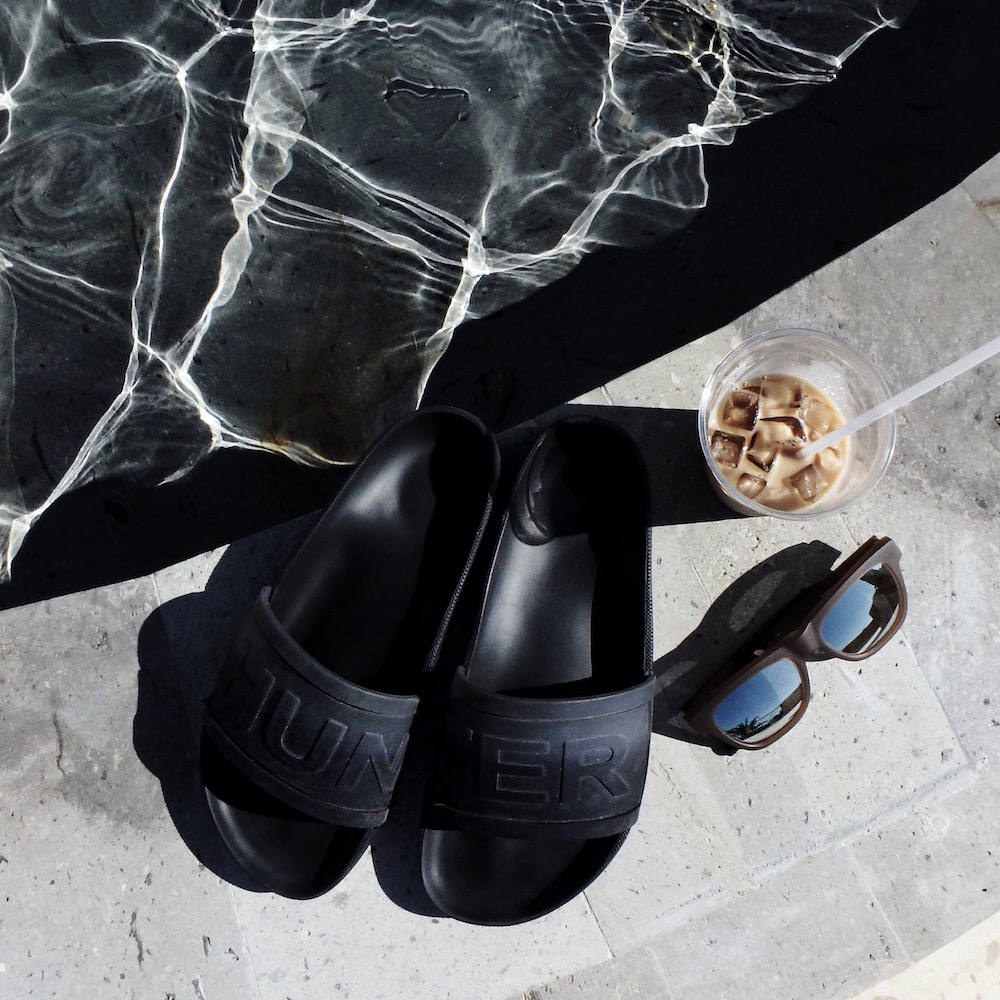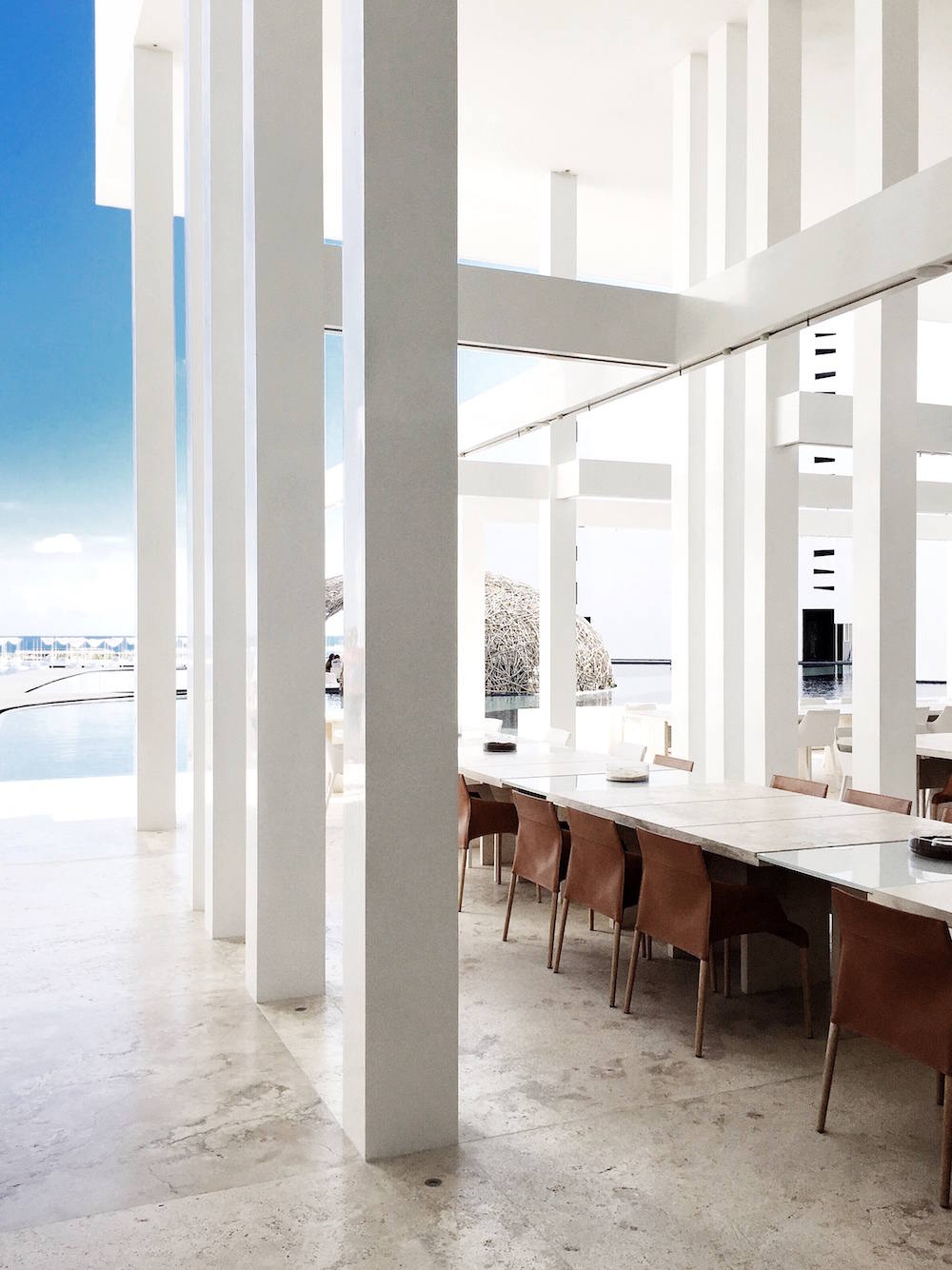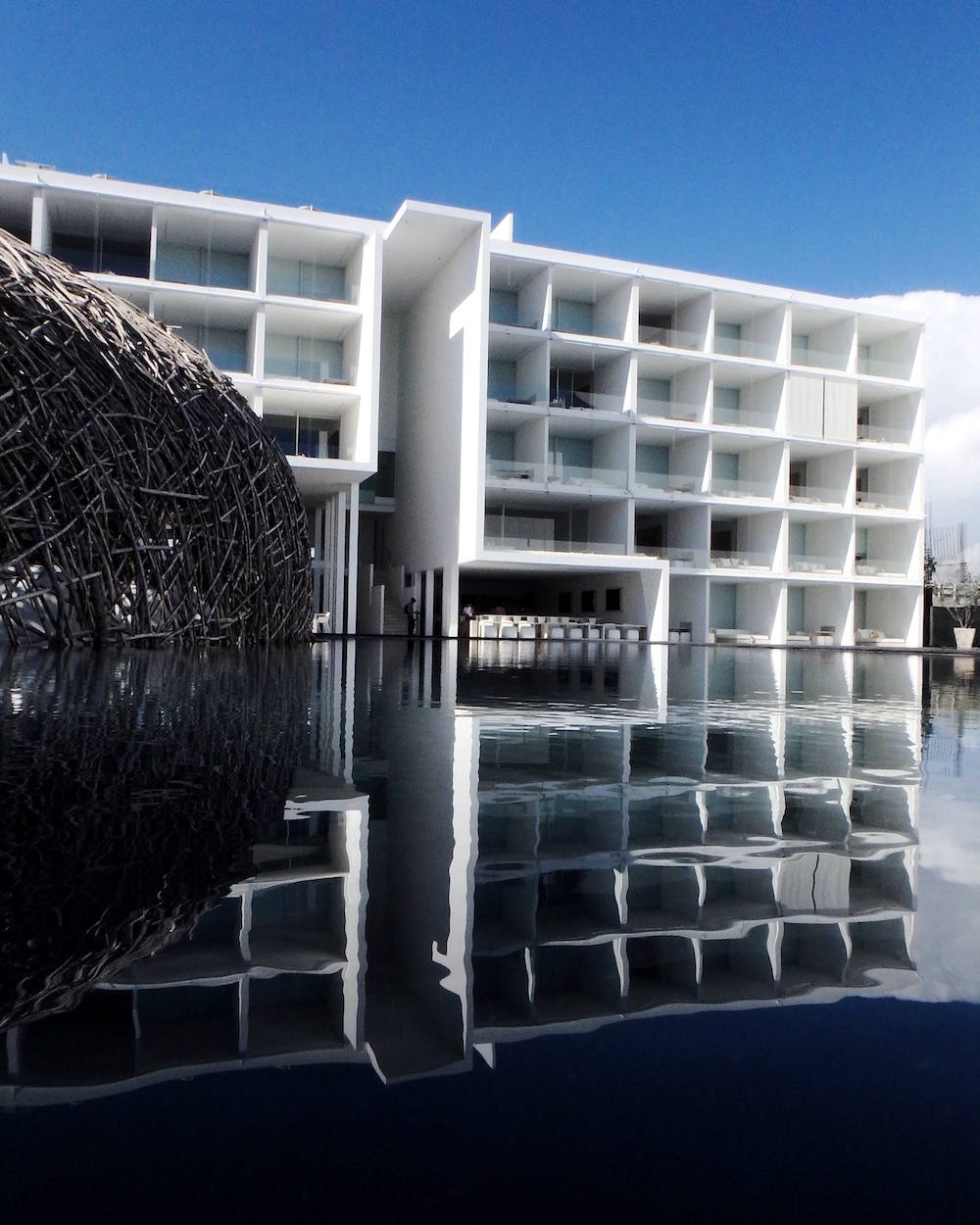 Before the sunset and the evening's film screening, we all snuck in a quick dip in the pool at our hotel!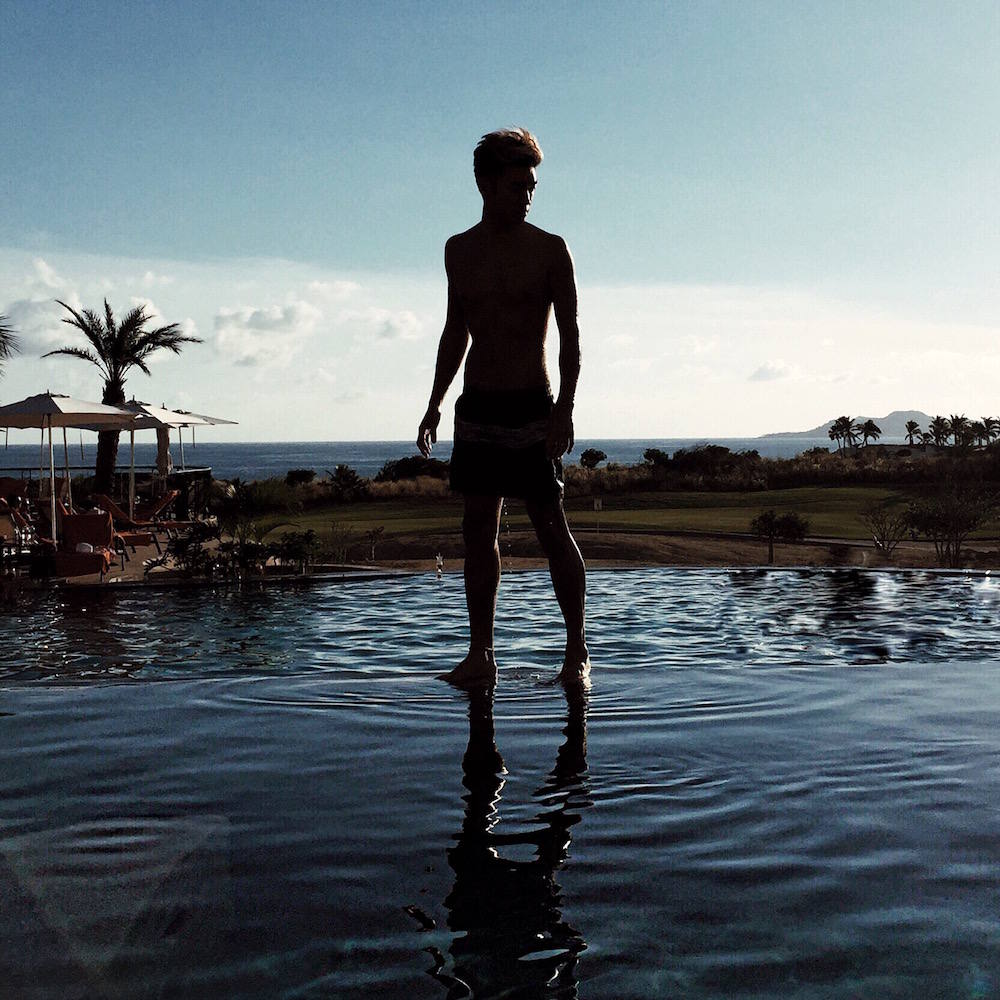 One of my looks for the festival – it was all about black and white! Click here to shop the look.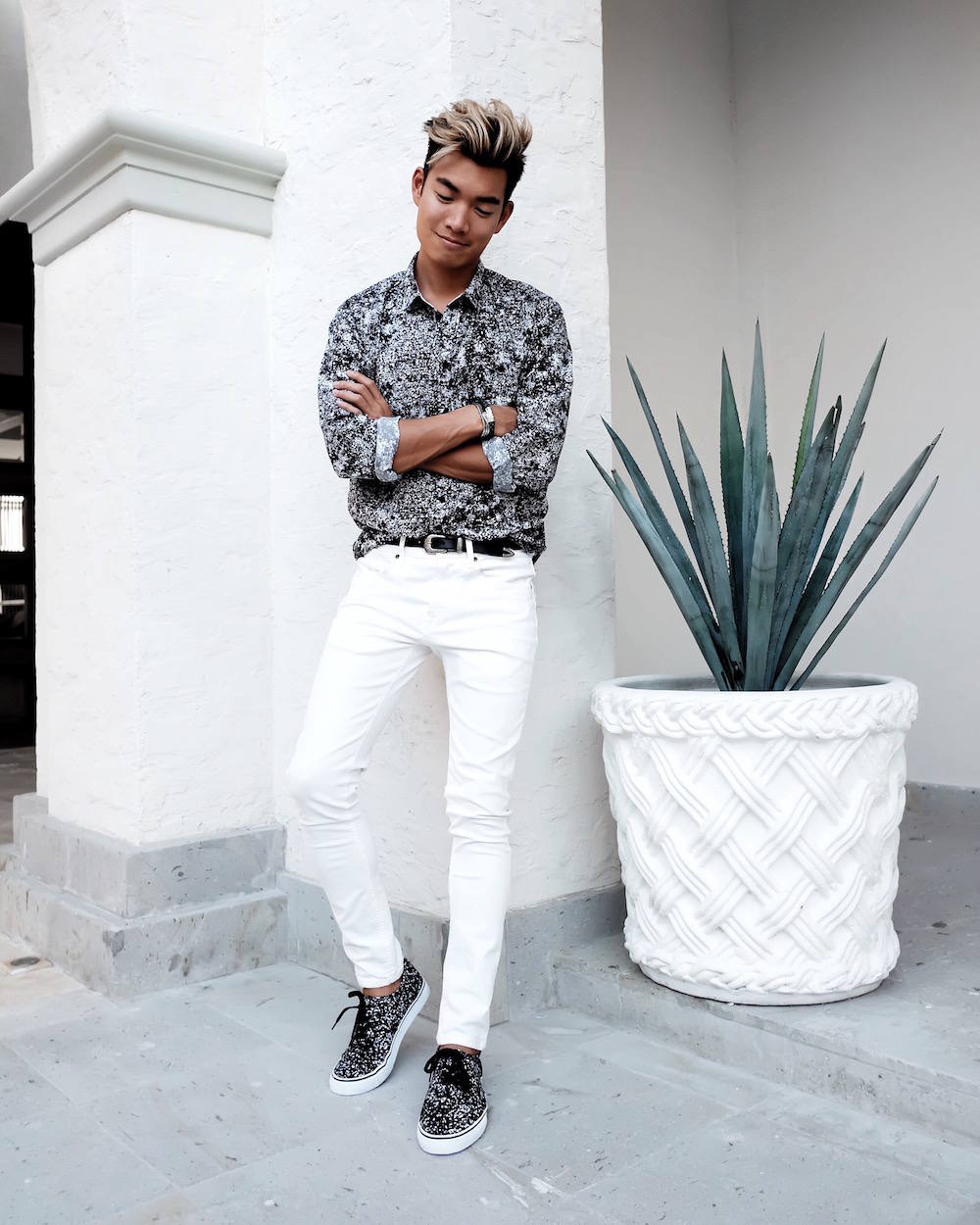 On our second day in Cabo, we went to Wild Canyon. The adventure park has all kinds of activities from ATV-ing and camel rides to zip lining, bungee jumping, their signature giant swing and more! We got to have a taste of some of the activities, starting with zip lining across the canyon, followed by ATV-ing through the desert and out to the beach. We had a camel encounter and then tried out the giant swing. I still can't believe I did it – you can watch my friend Mario's video below of the two of us trying out the giant swing. Get ready to scream, cry and laugh!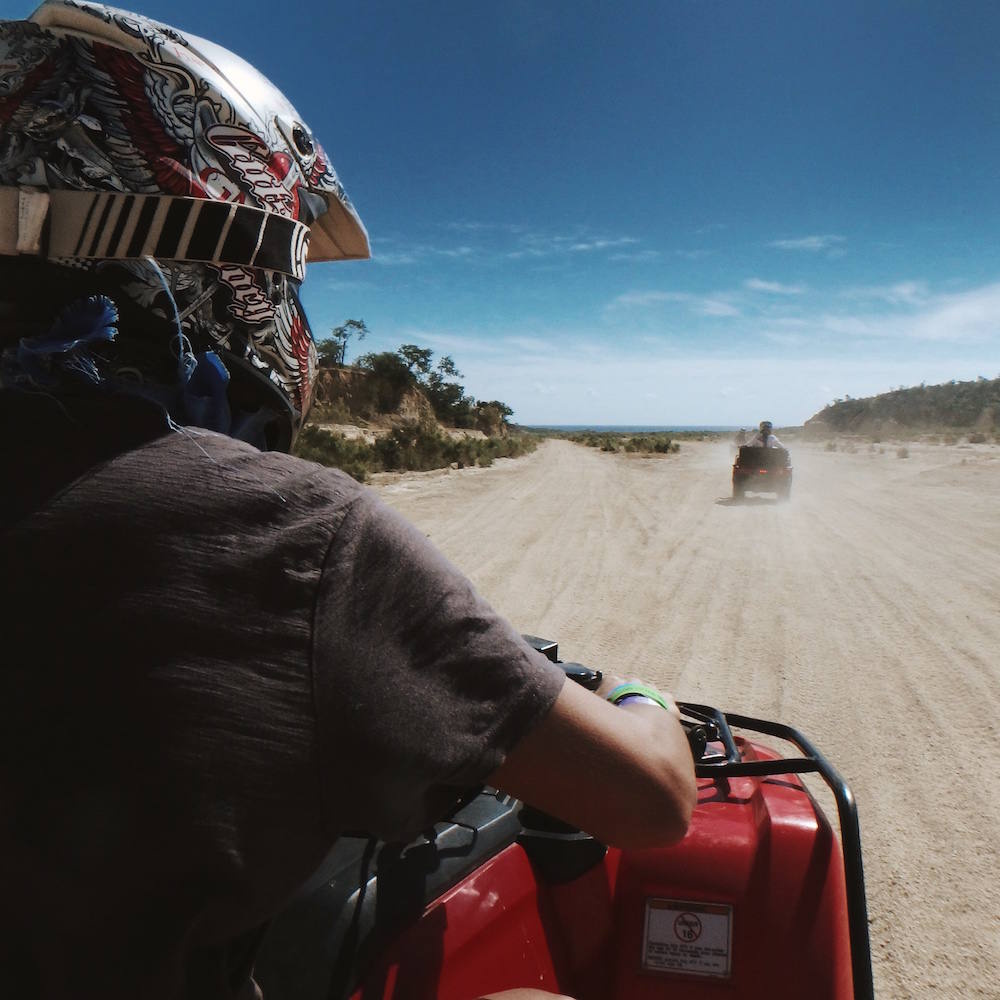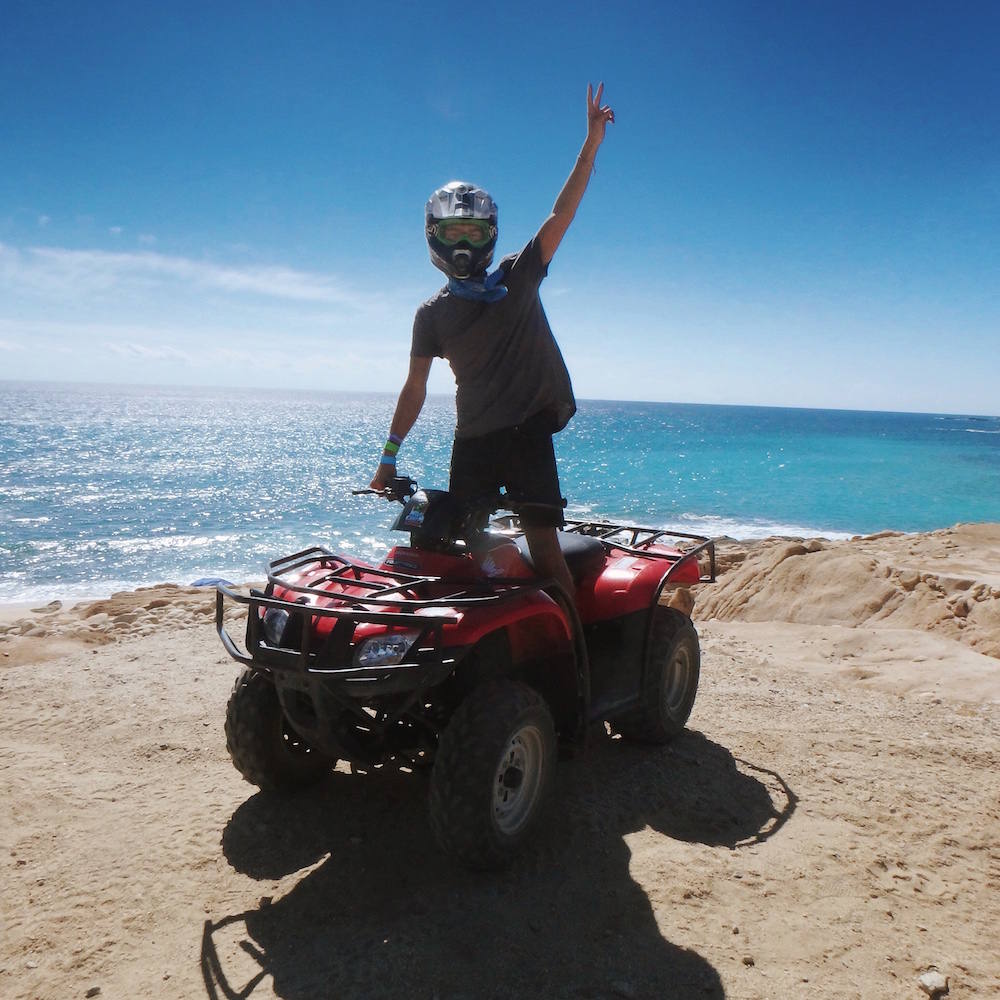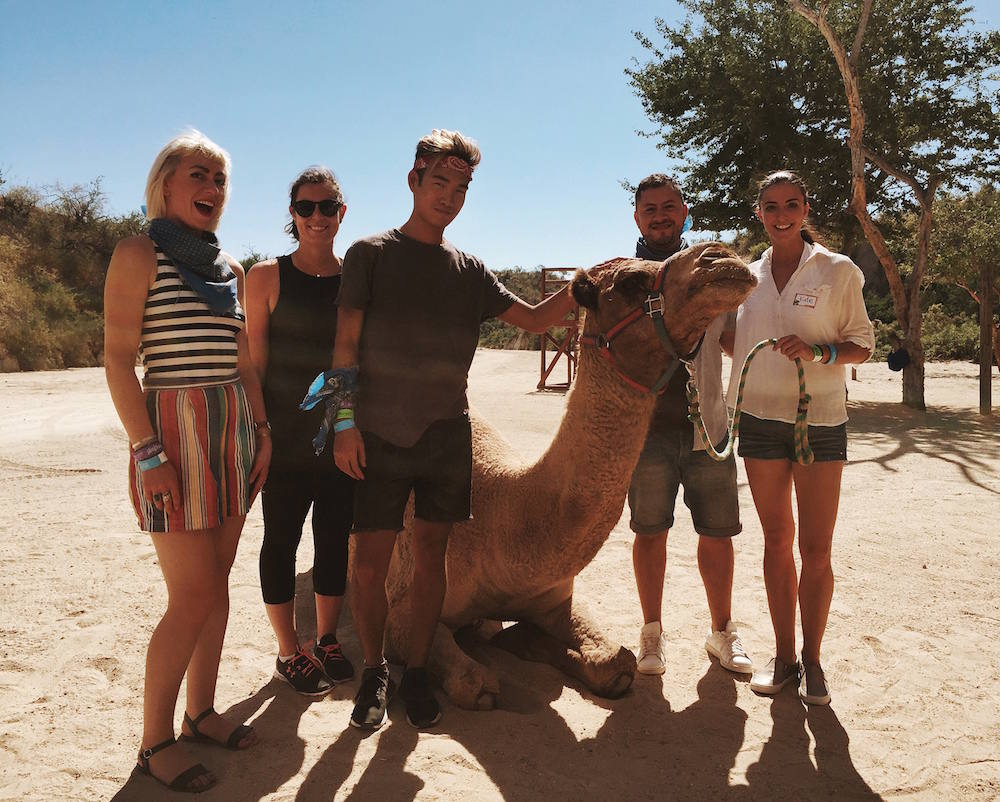 After our adventures, we went to a super cool spot, called Acre for lunch and cocktails. They have an amazing farm-to-table menu and a unique list of beverages both alcoholic and non-alcoholic.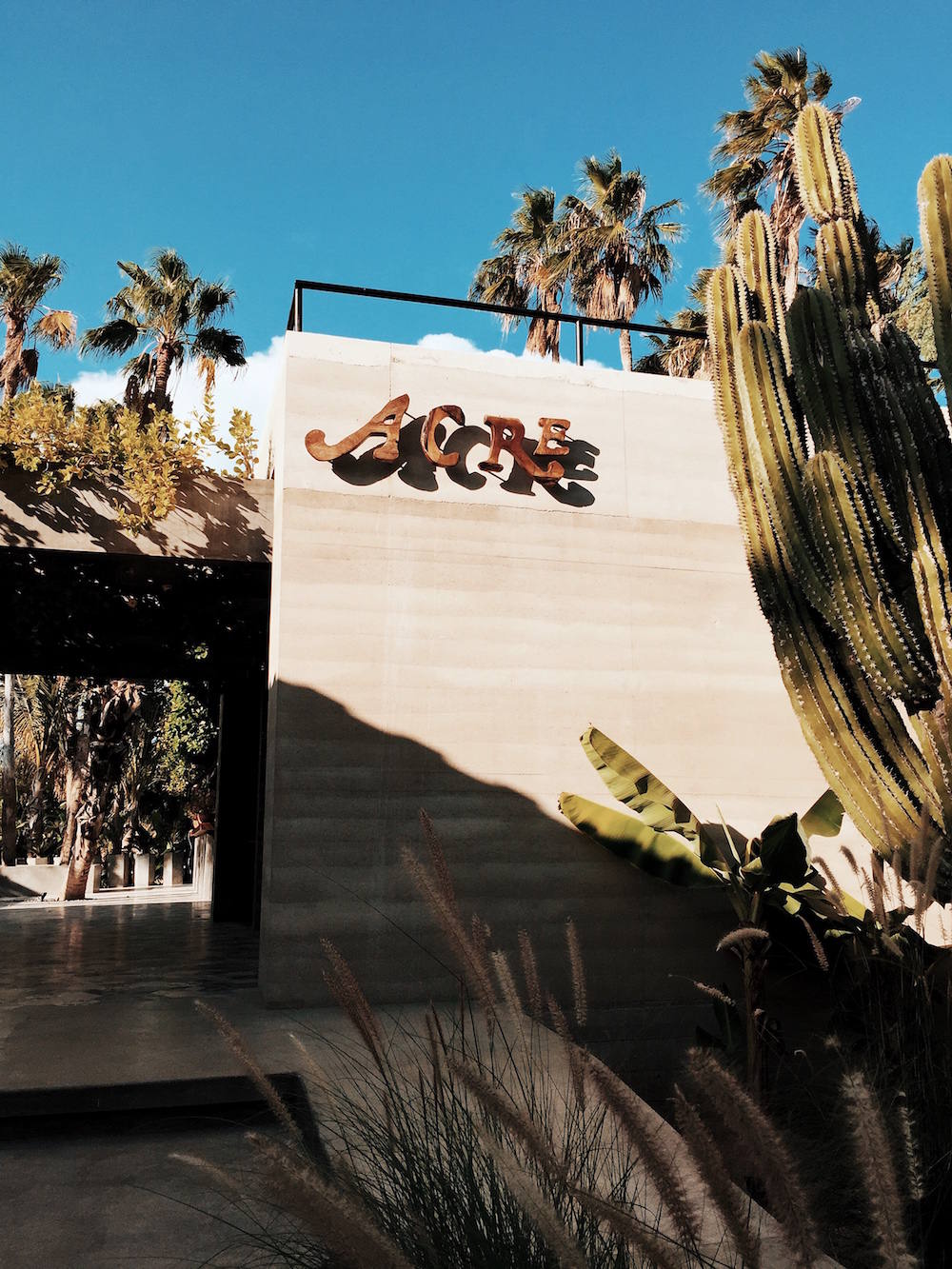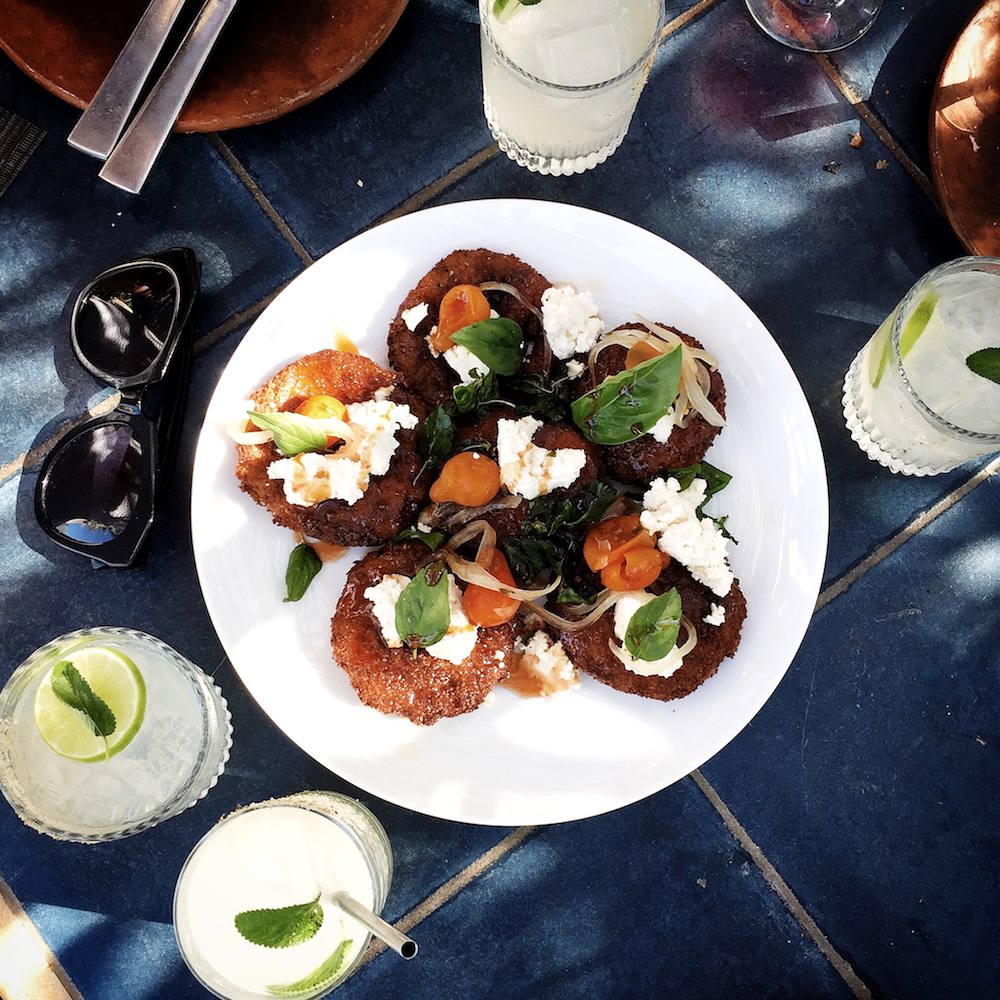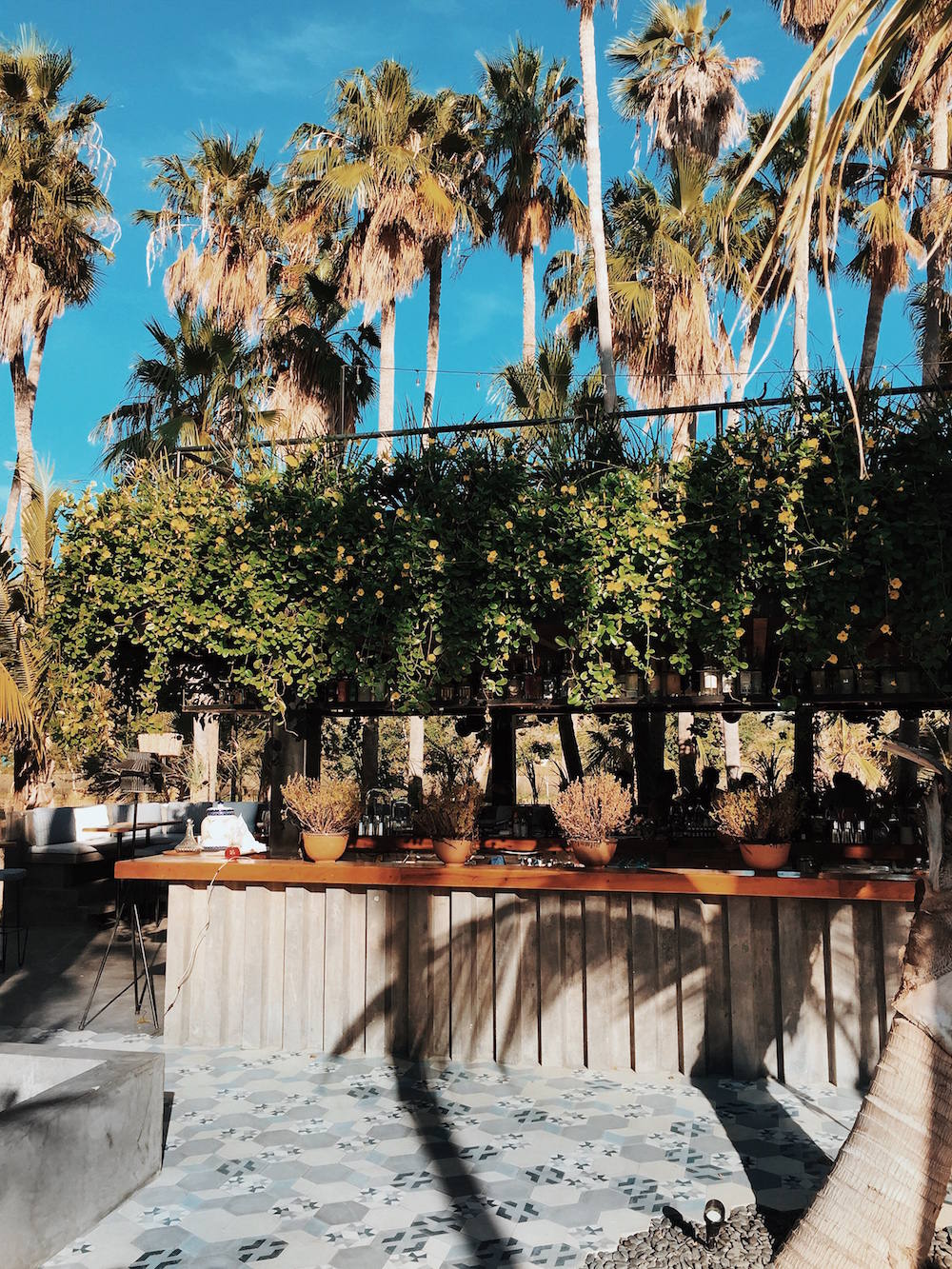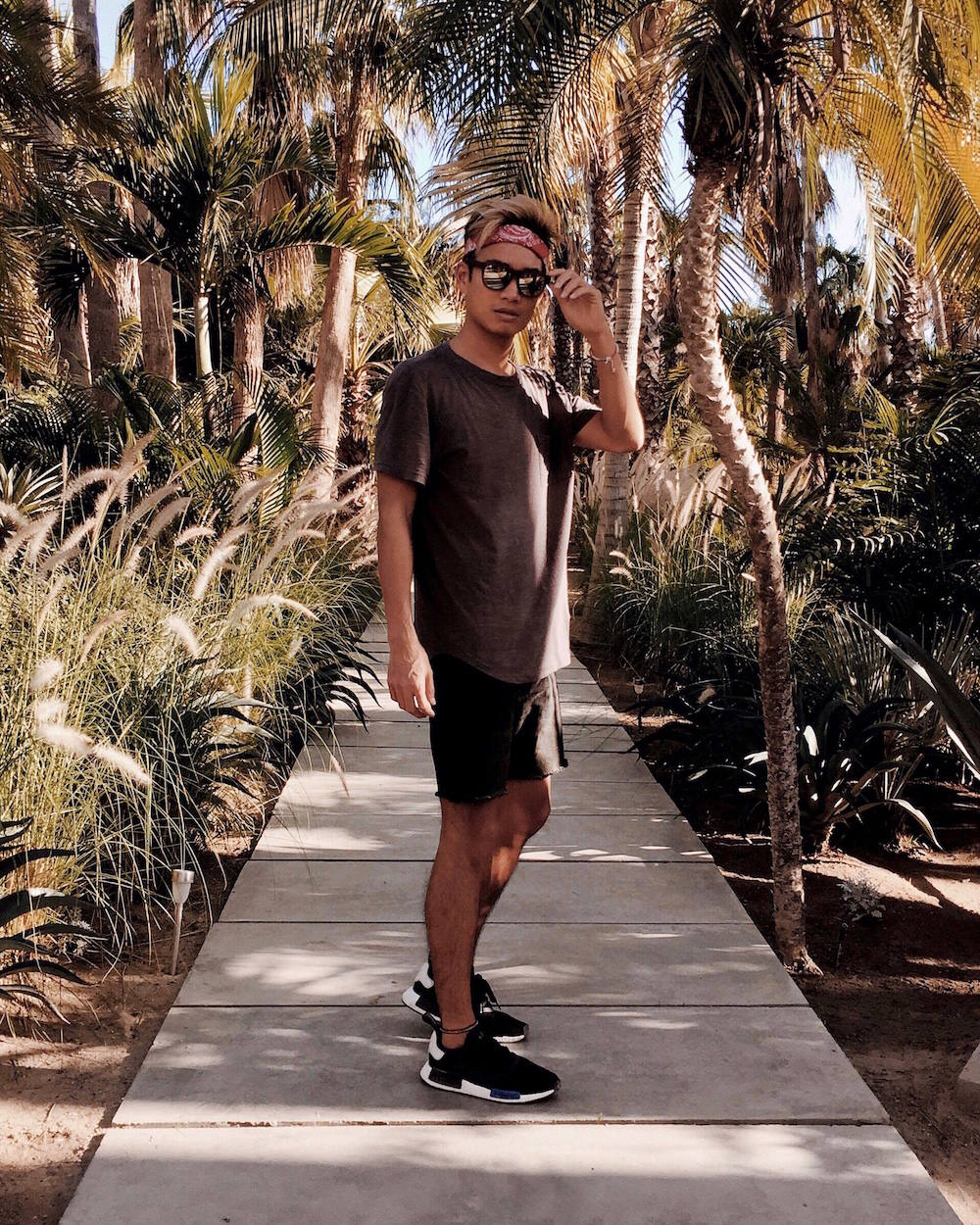 Our last full day in Cabo was the most relaxed of the trip. We started out with a morning of lounging poolside at our hotel. For lunch, we headed over to the luxurious One&Only Palmilla. The resort property is vast, with beautifully intimate spaces throughout.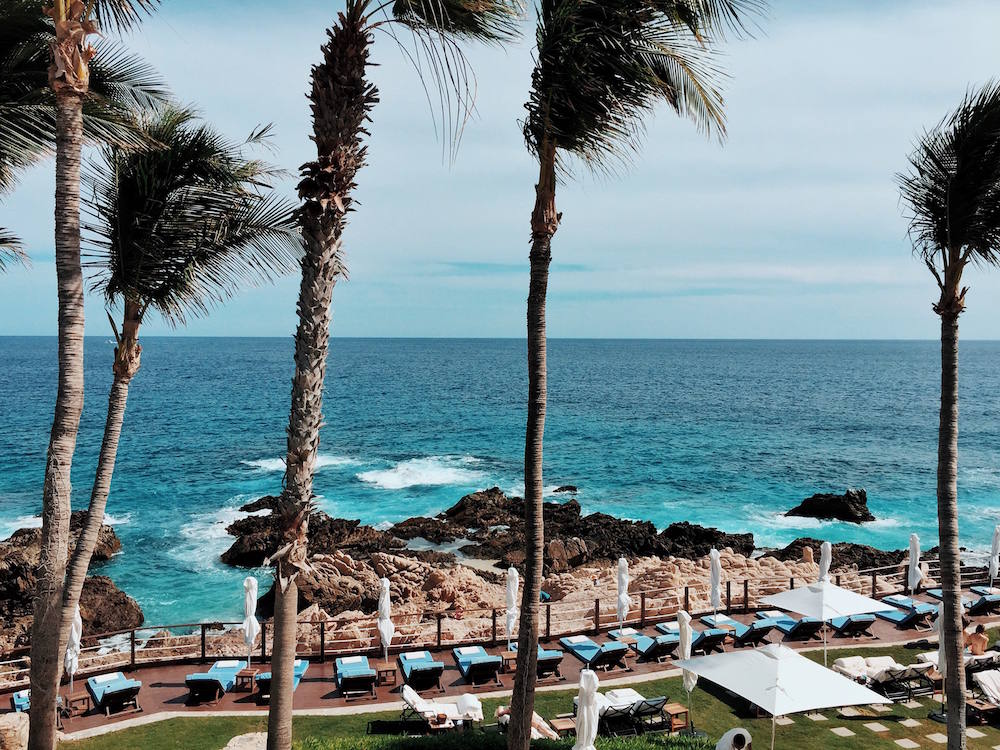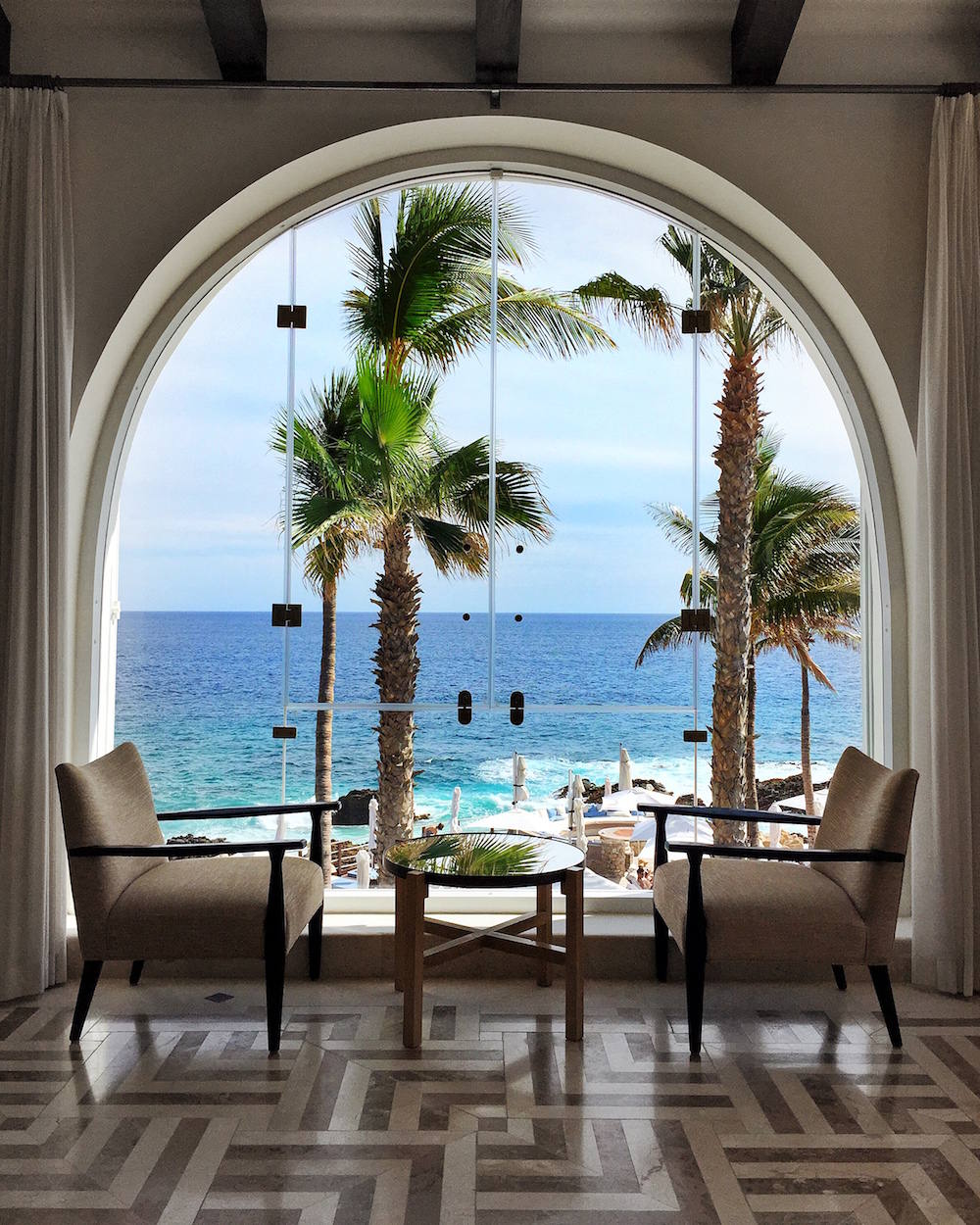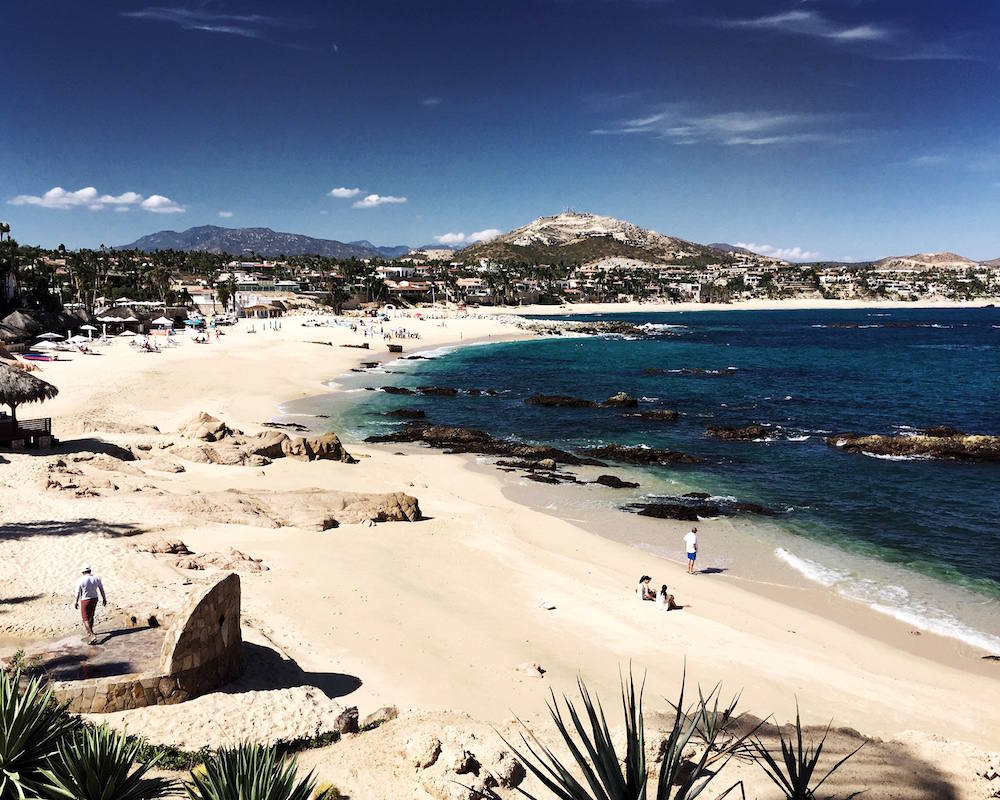 Our final night in Cabo closed with a most glorious sunset view of the famous Golden Arch at Sunset da Mona Lisa. The restaurant is situated at the edge of the ocean, with terraced outdoor dining and the best view of the arch from land.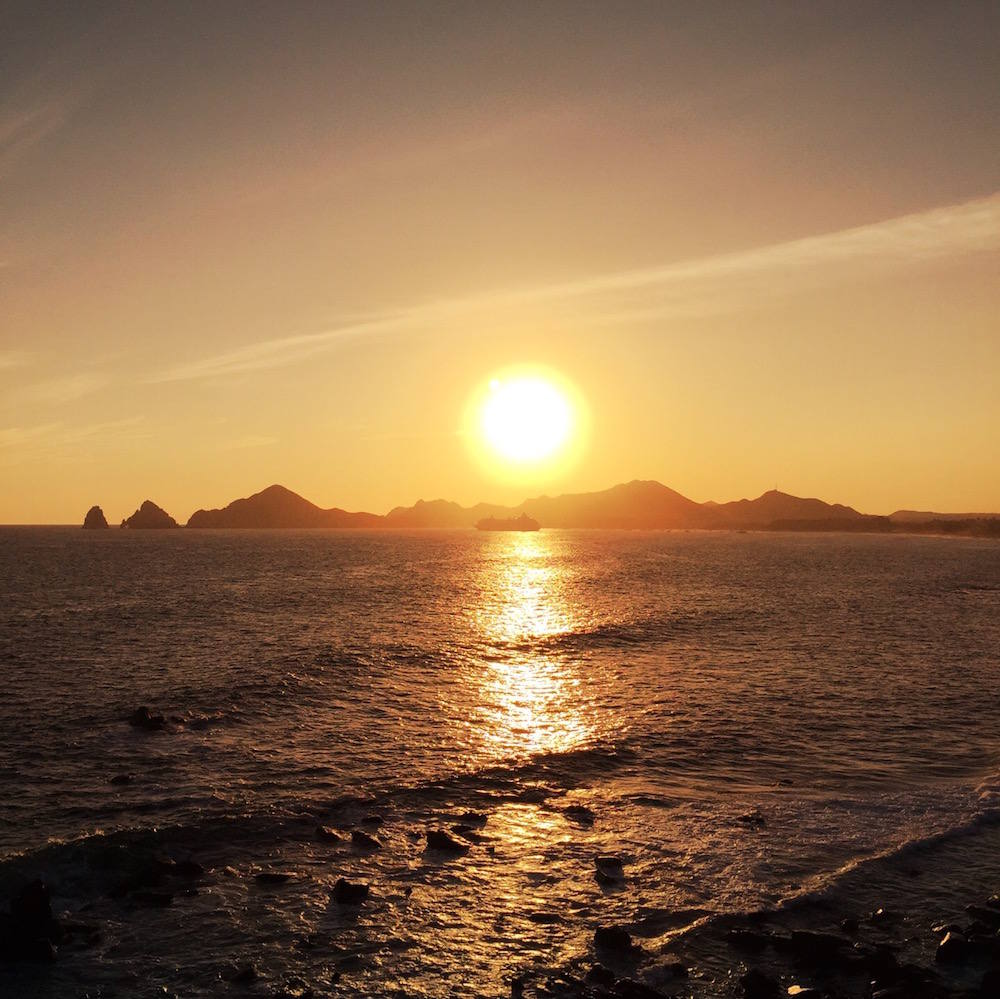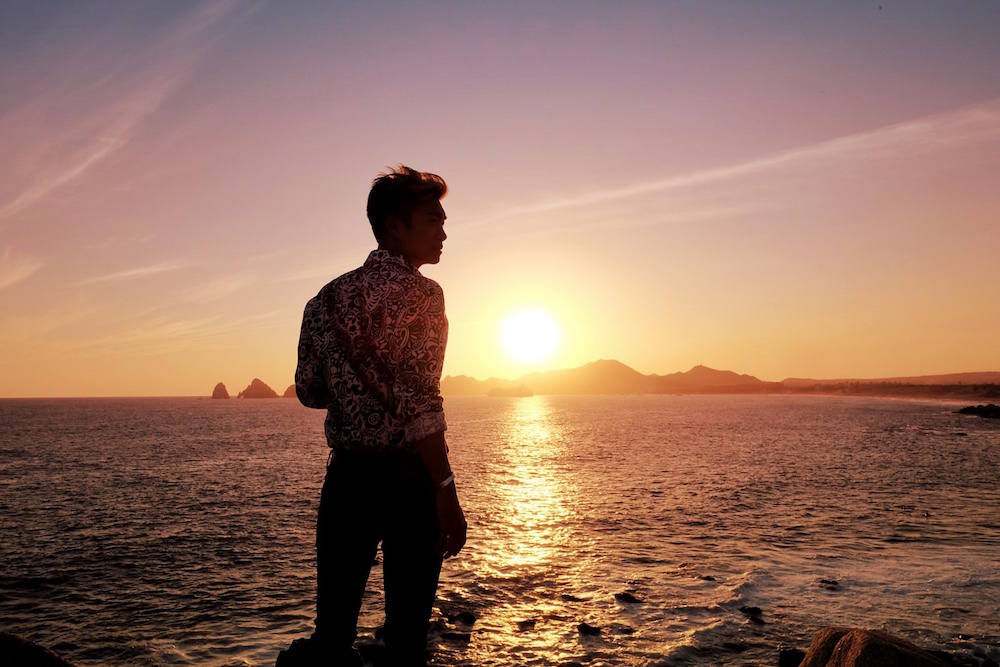 A big Thank You to Mexico Tourism and the Los Cabos International Film Festival for organizing this trip! It was SO much fun and definitely one to remember! Also, special thanks for Mario, Kar and Grace for helping me take photos throughout the trip. Miss you guys already!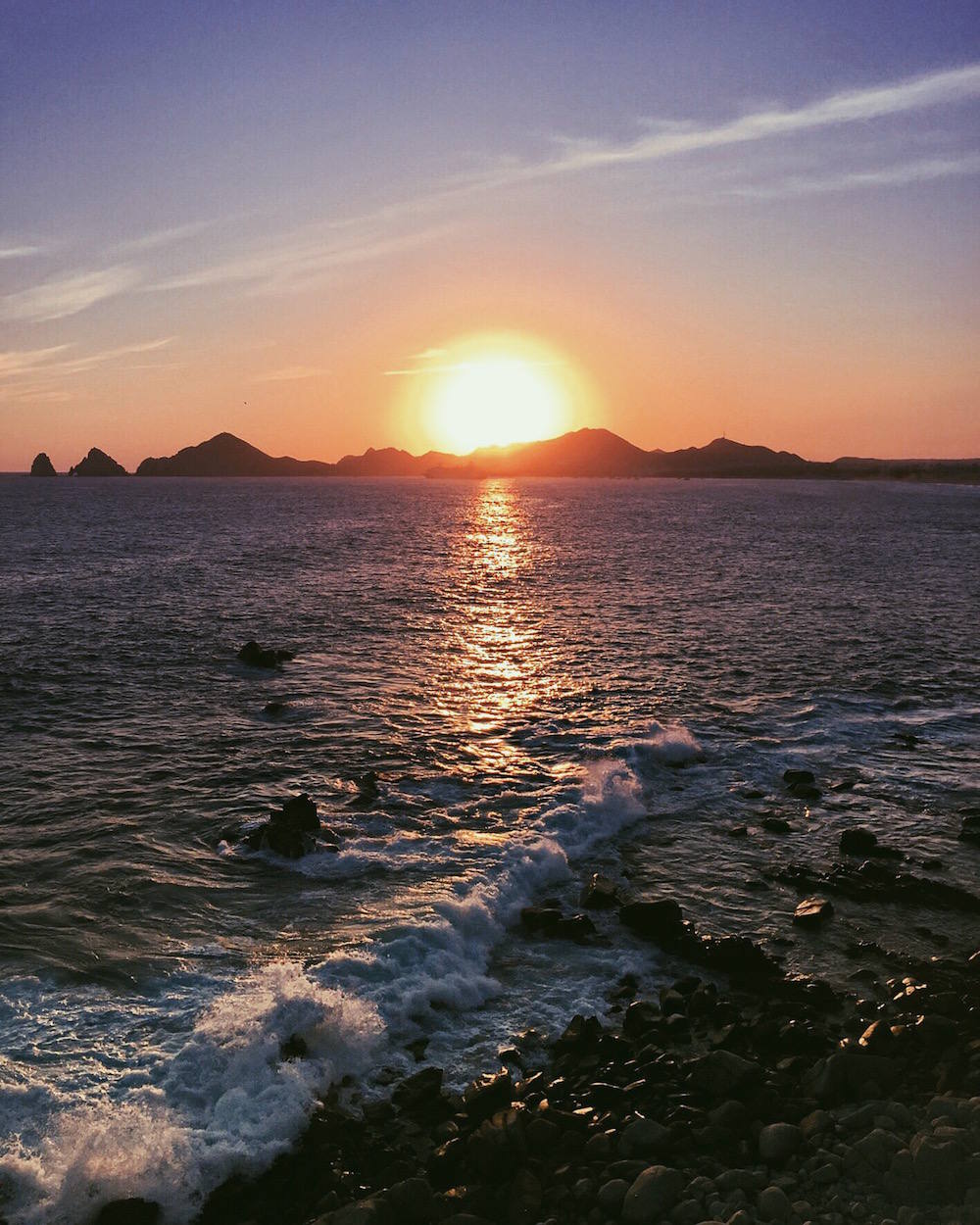 Adios, until next time…