Well, that was fast. I can't believe Toronto Fashion Week has already come and gone. Last week was action packed, to say the least, with multiple shows to attend on all 5 days. It was a great time to celebrate Canadian talent and I had the pleasure of partnering up with a few of my favorite Canadian fashion labels to wear their pieces throughout the week!
DAY 1:
On the first day of Toronto's World MasterCard Fashion Week, I sported a coat from KRANE.  Such a good outerwear piece, with a quilted interior and waxed cotton outer. Not to mention the luxe, shearling collar.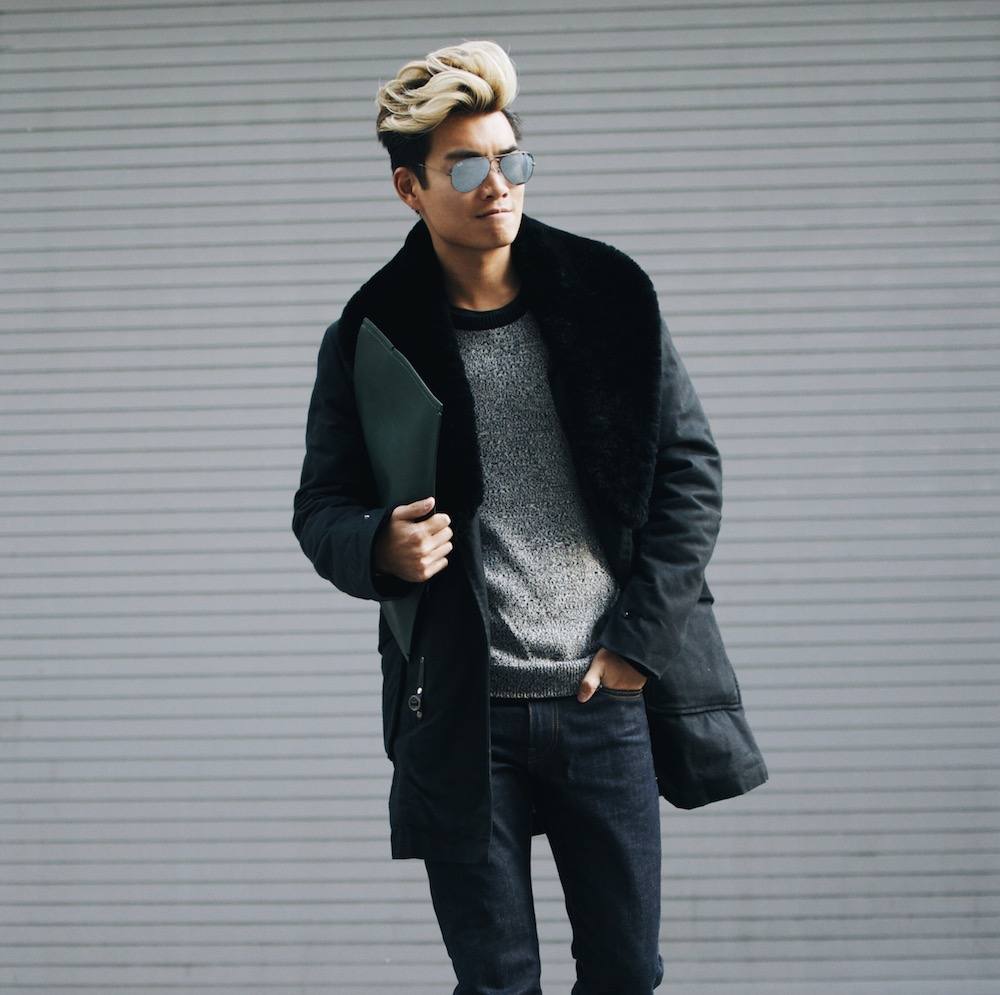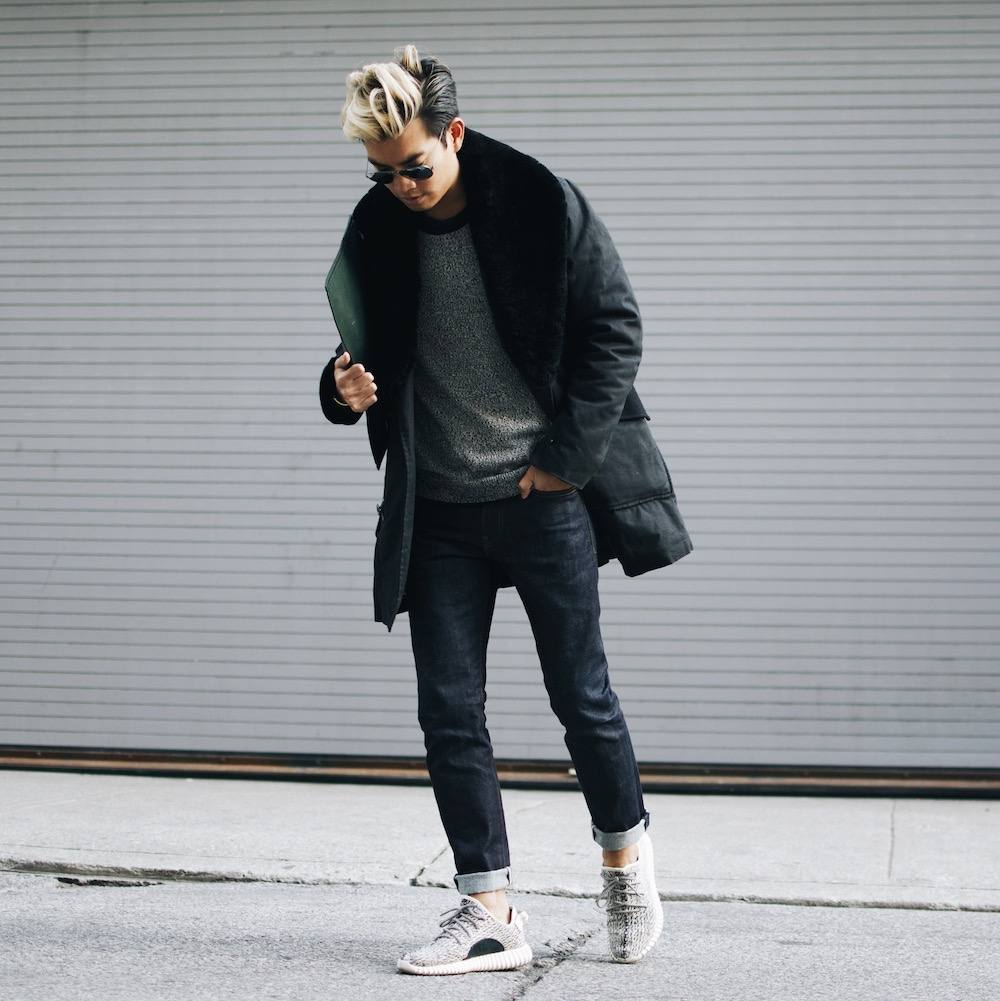 Justine and I welcomed our friend, Jill of The August Diaries to Toronto. She has an amazing blog, based in Vancouver, but we're slowly trying to convince her to move out East haha.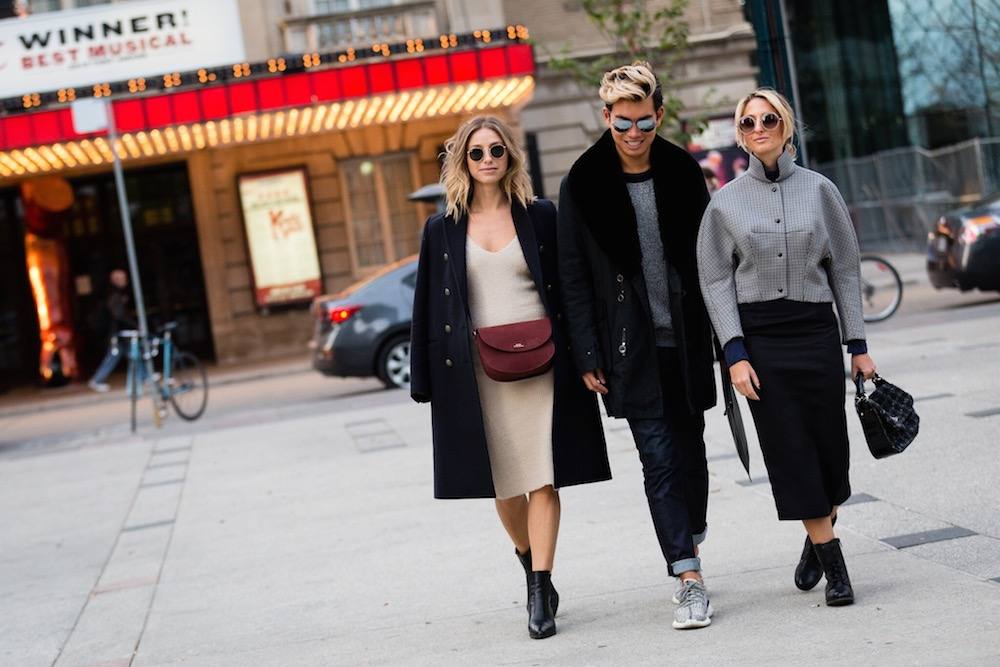 DAY 2:
The second day of fashion week was all about Andrew Coimbra. He's a rising fashion talent in Toronto and after seeing this collection at his fall preview, I knew I had to get my hands on a couple of his pieces for fashion week. The turtleneck top and trench coat, both feature Andrew's isallobar print (a line on a map connecting points at which the atmospheric pressure has changed by an equal amount during a specified time).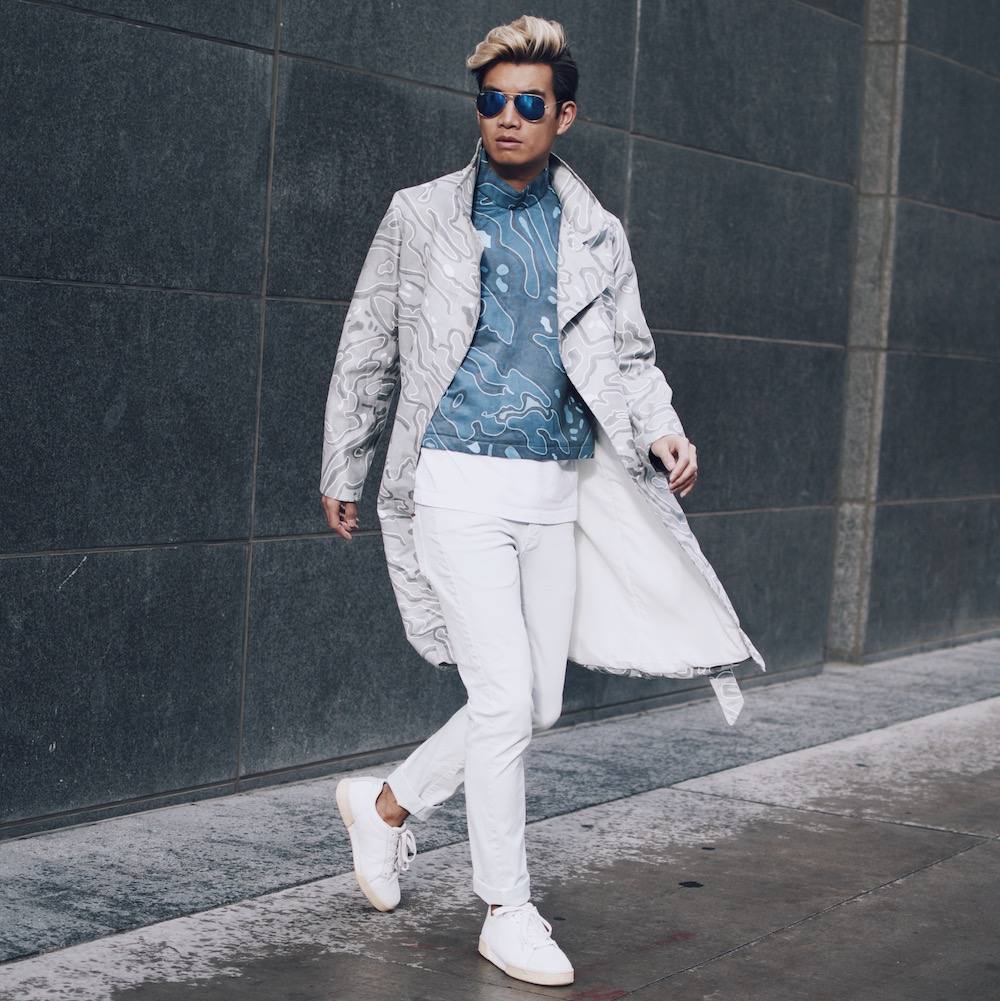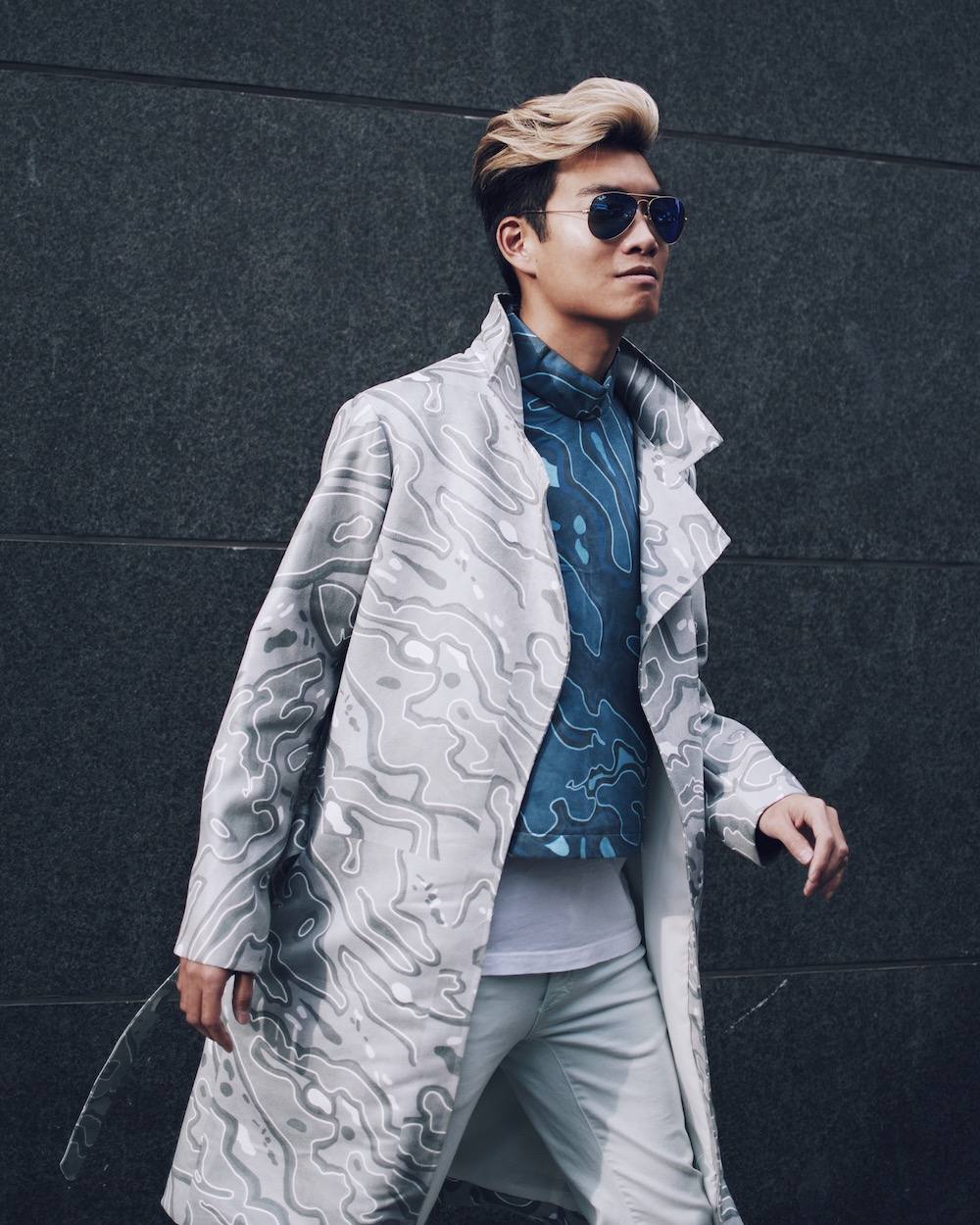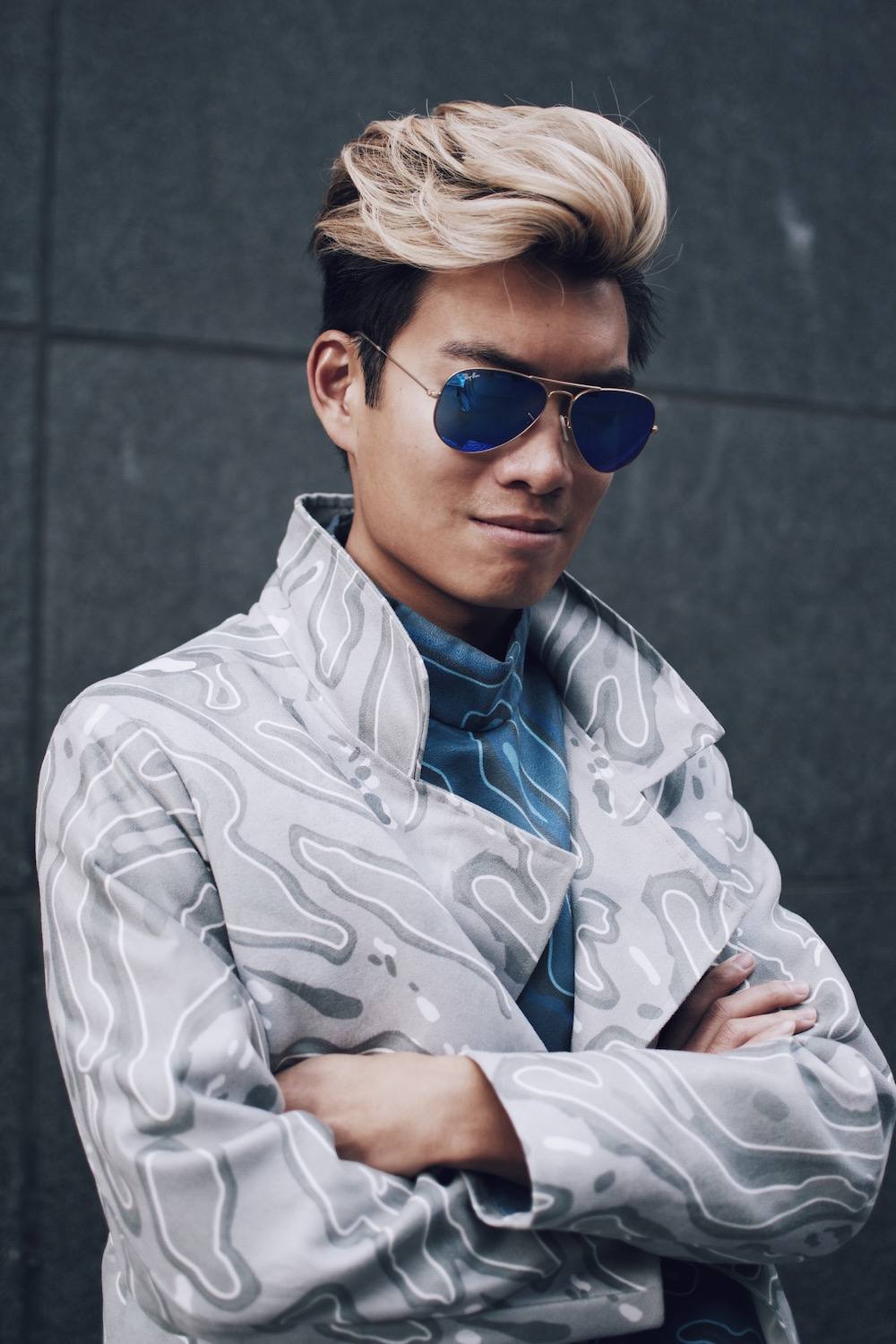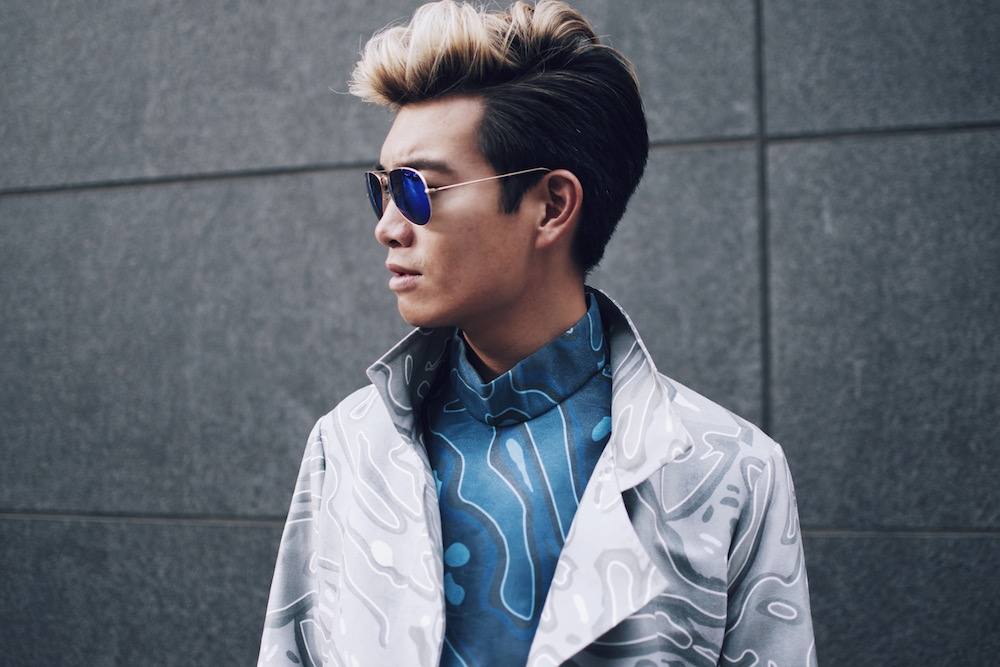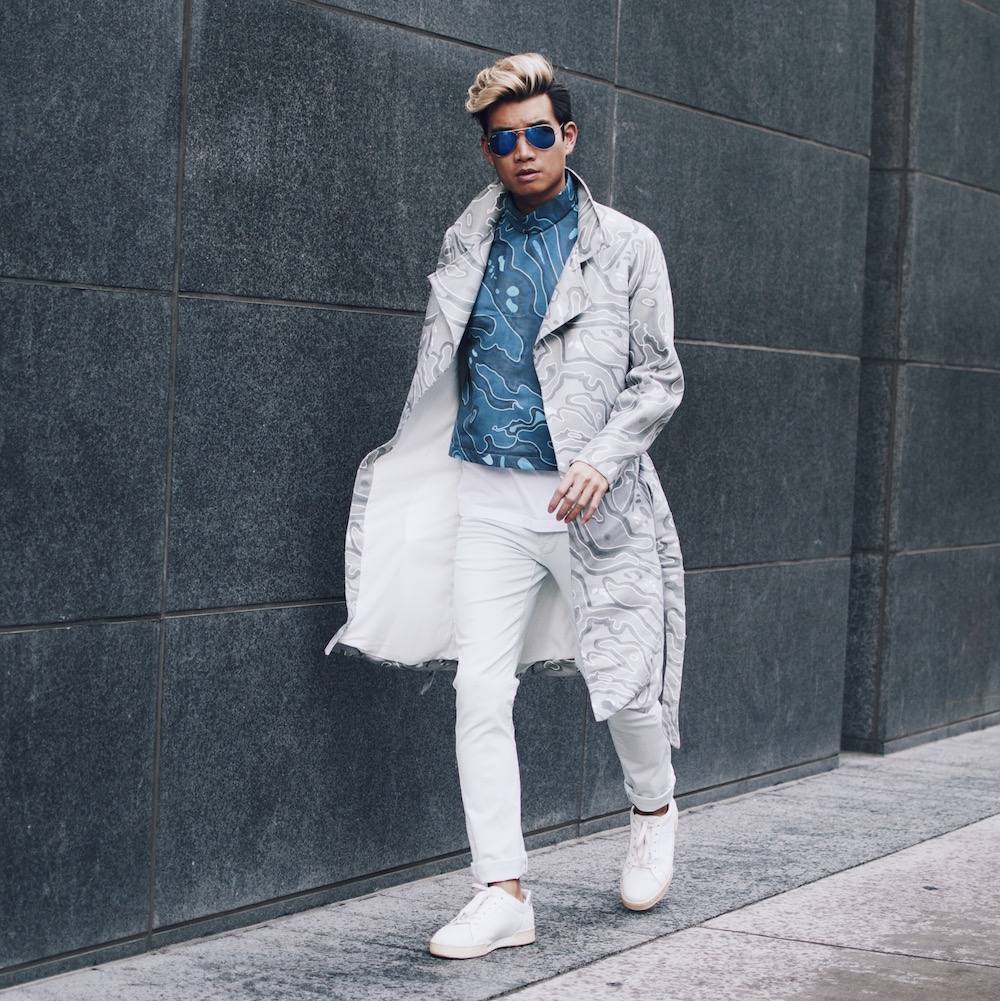 Here's a snap of Justine and I that day, as featured in The Kit: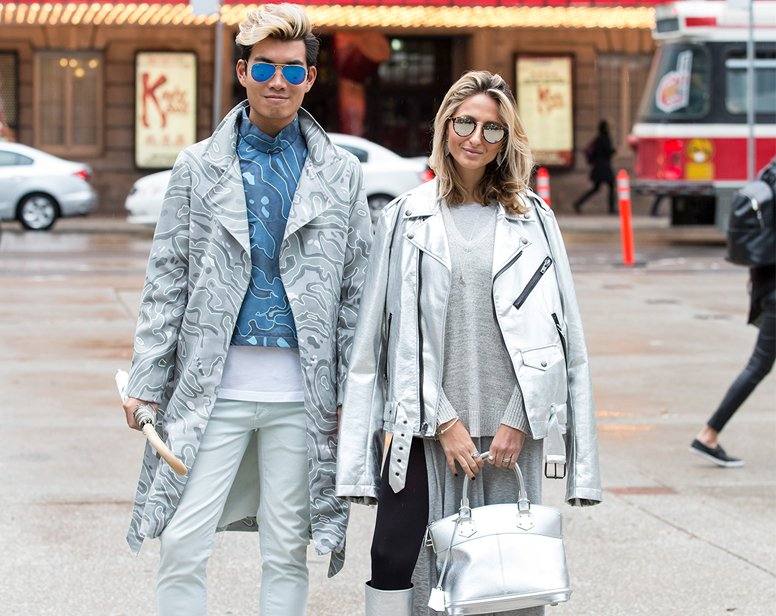 Day 3:
The highlight of the calendar on Day 3 was the Mackage runway show. Justine and I were both dressed by the brand that day – Justine definitely stole the show with that phenom snowsuit from Mackage's spring show! I opted for an all black look to play on the edgy style of my jacket. And a pop of color just on the lenses of my sunglasses.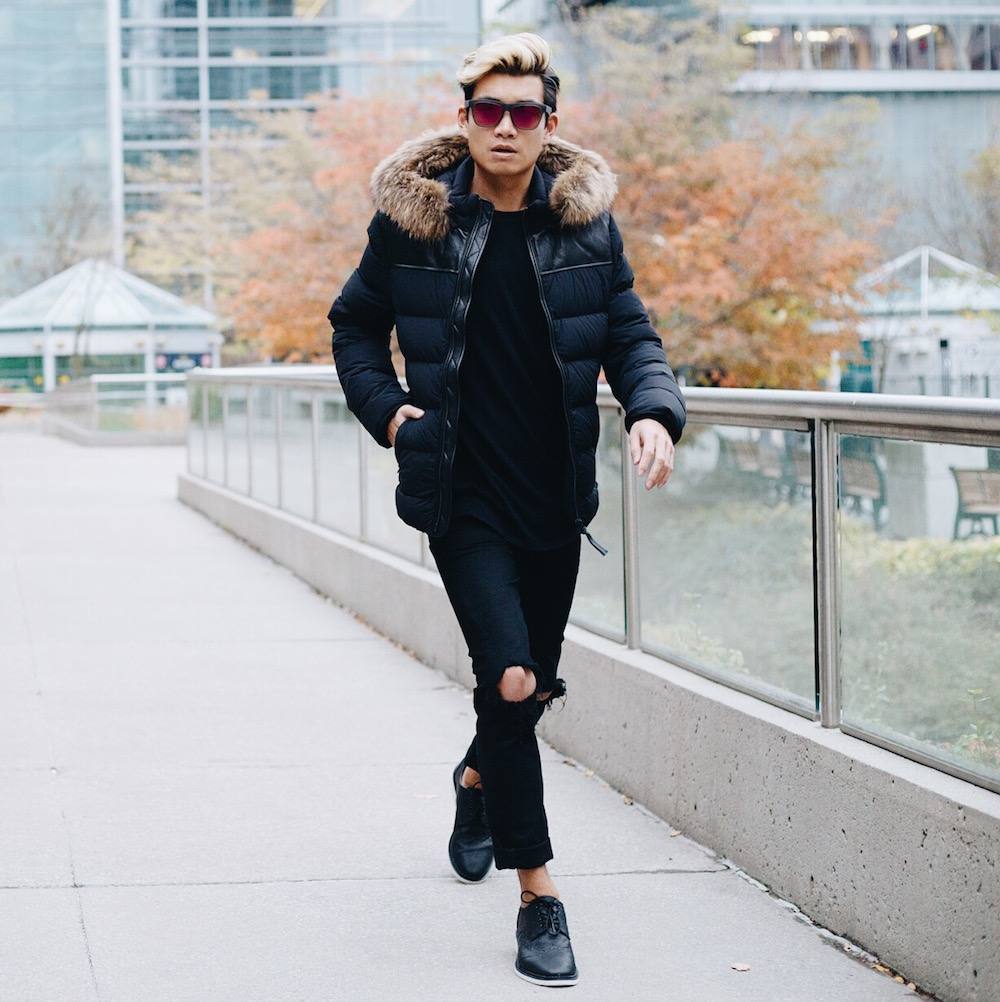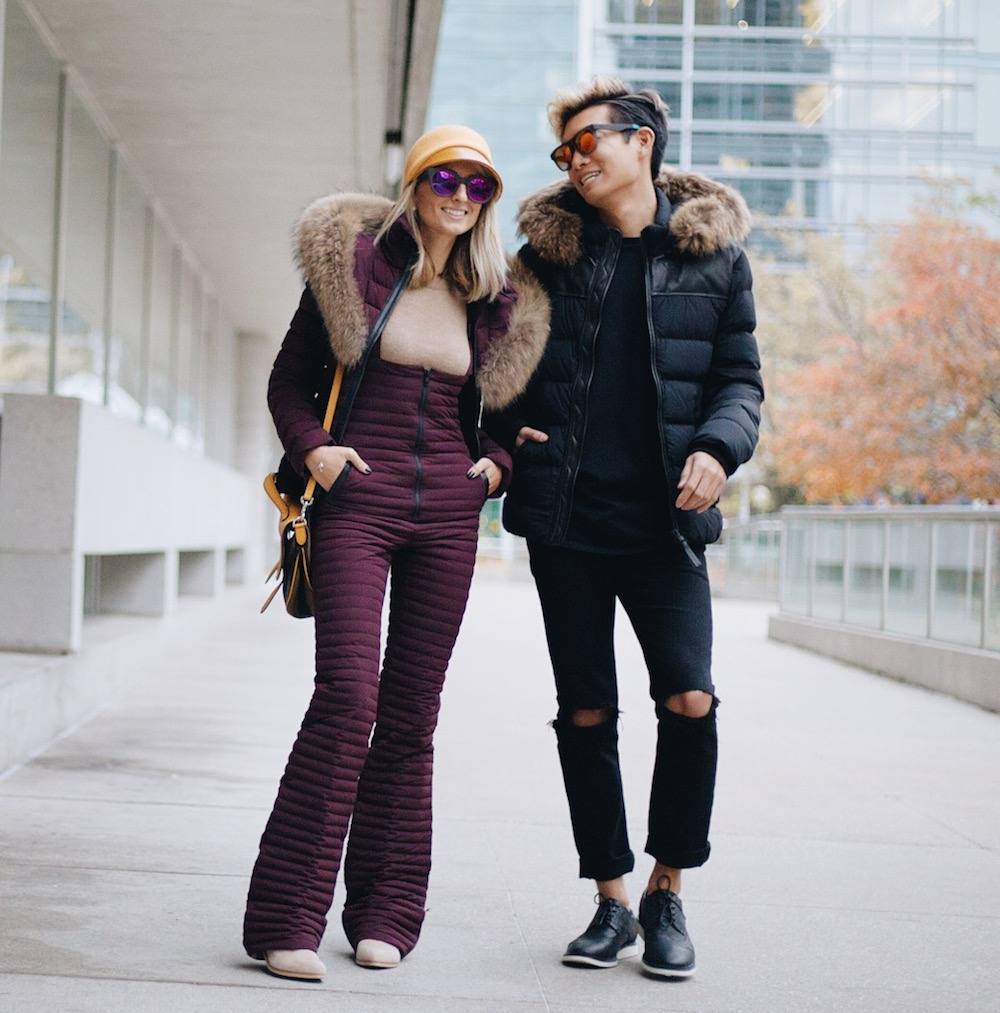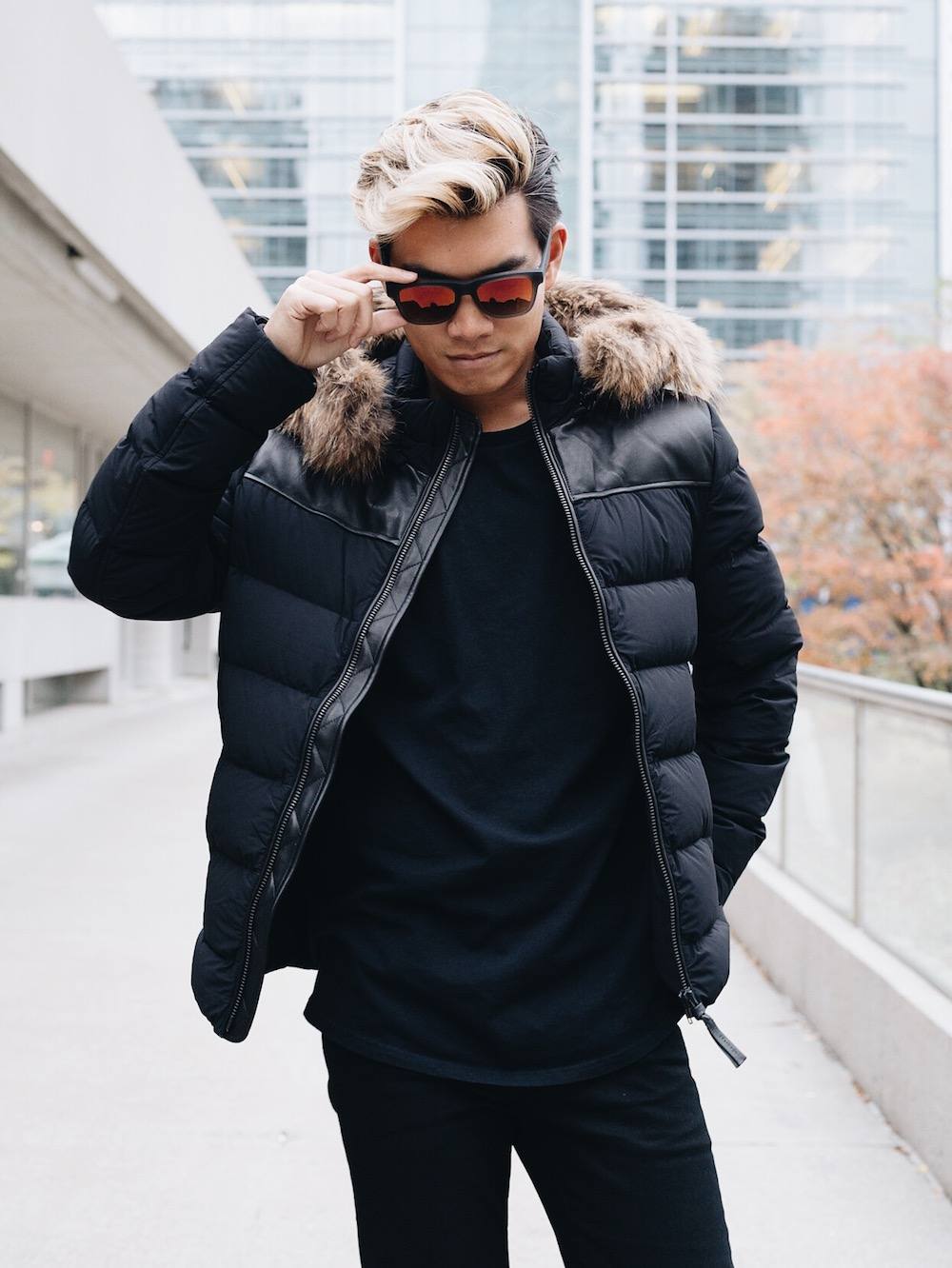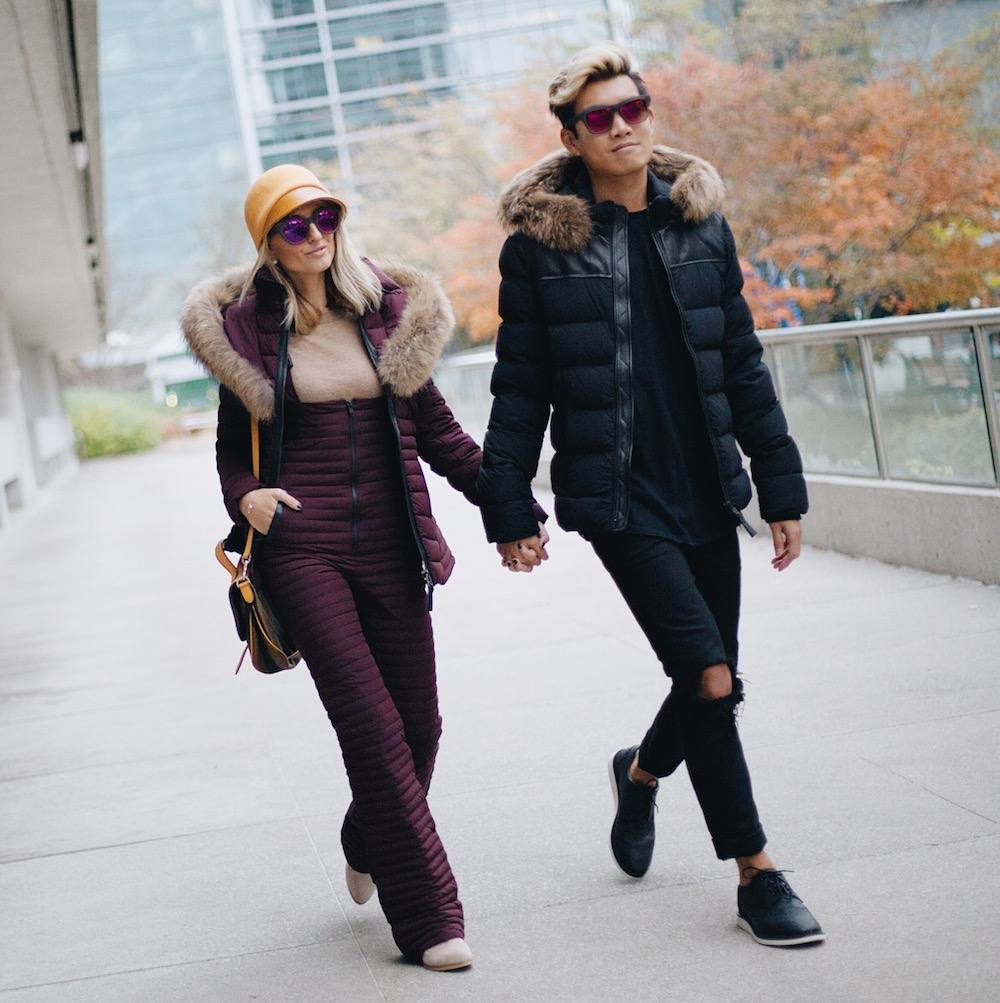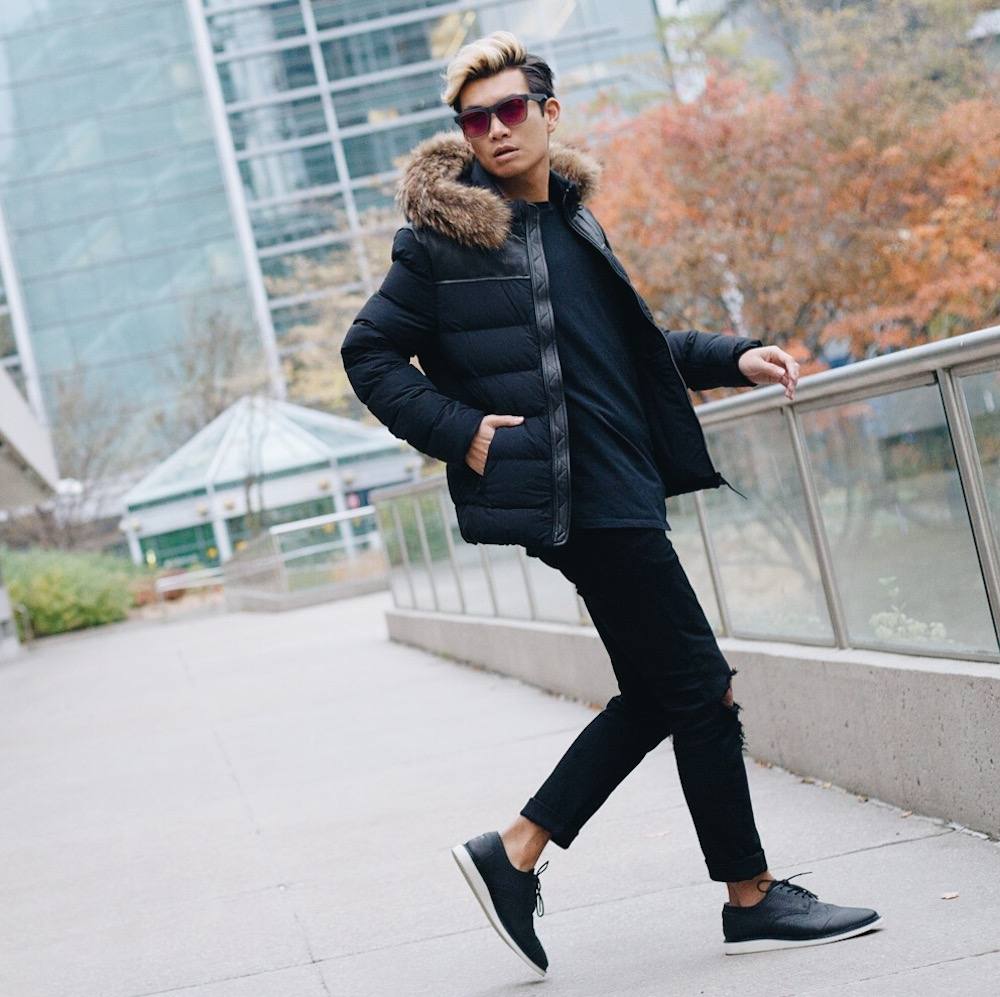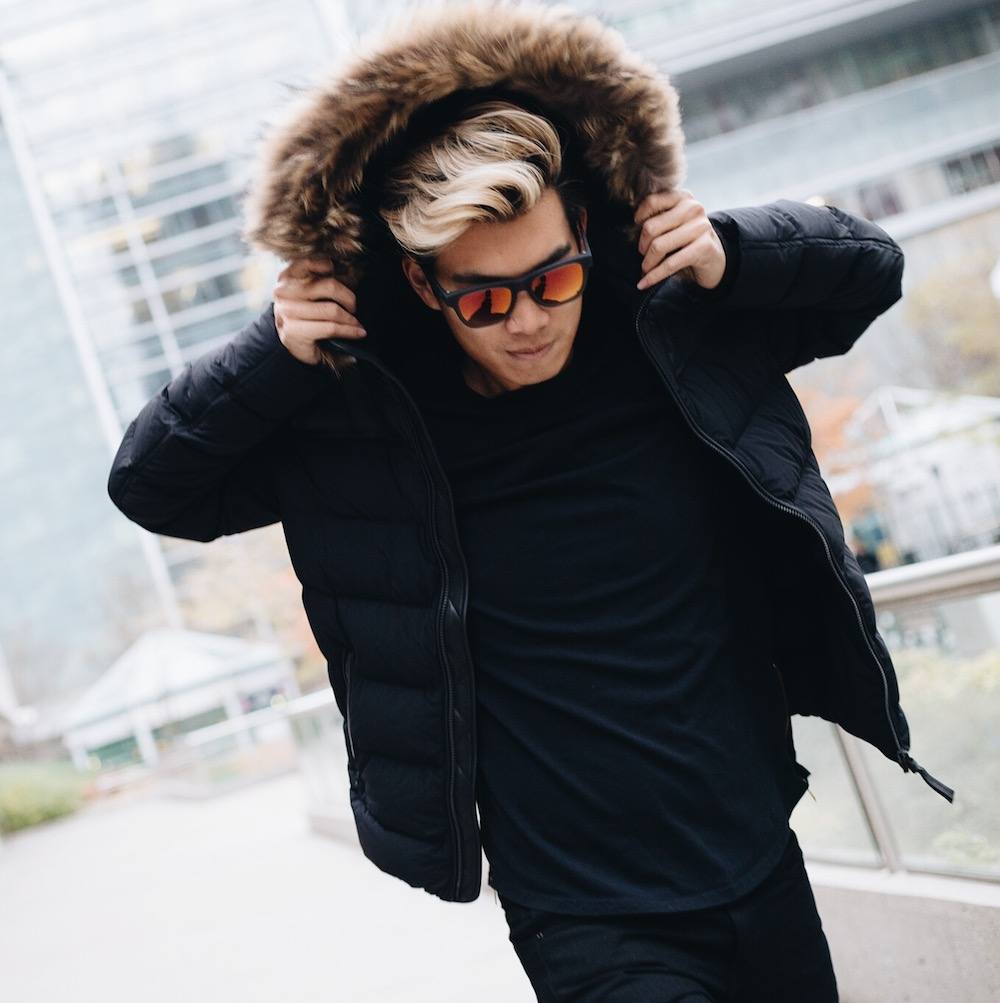 DAY 4:
Back to KRANE again on the fourth day of shows! This time, donning a heavy duty duffle coat. This coat is serious warmth, lined with an up-cycled wool military blanket.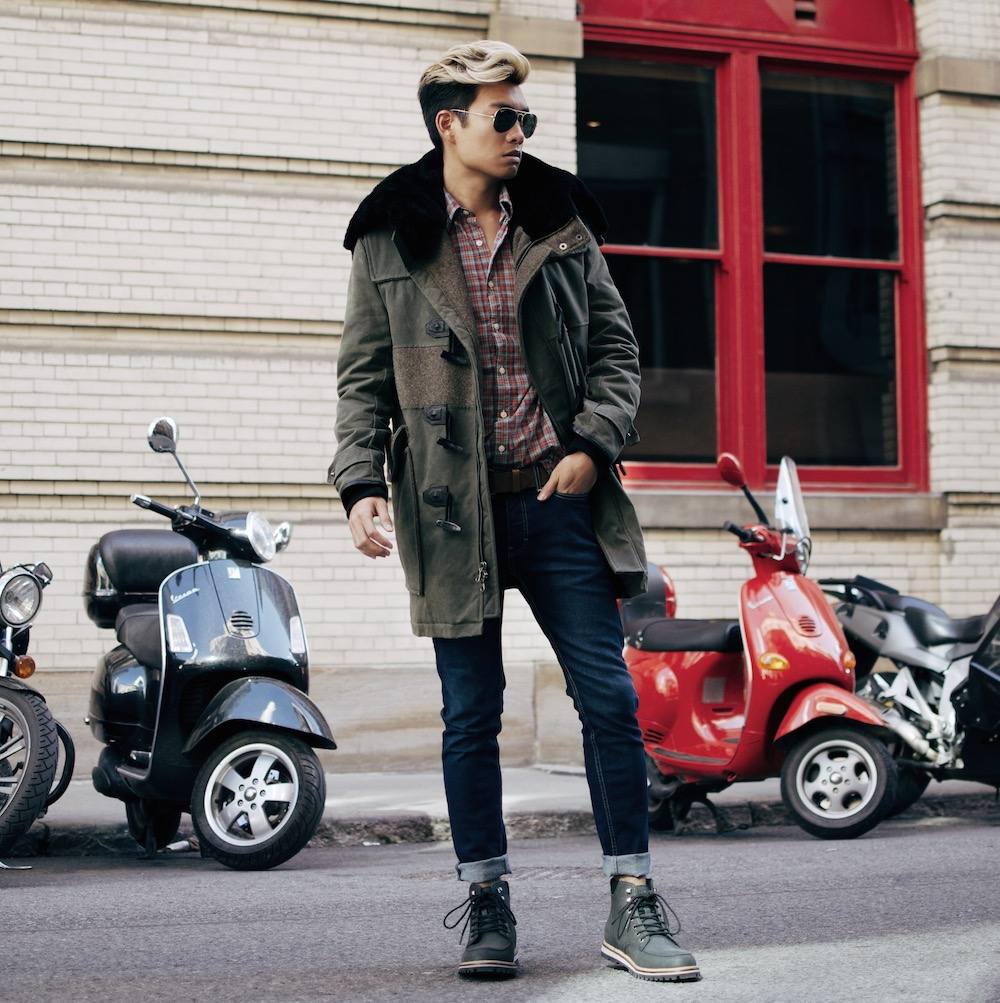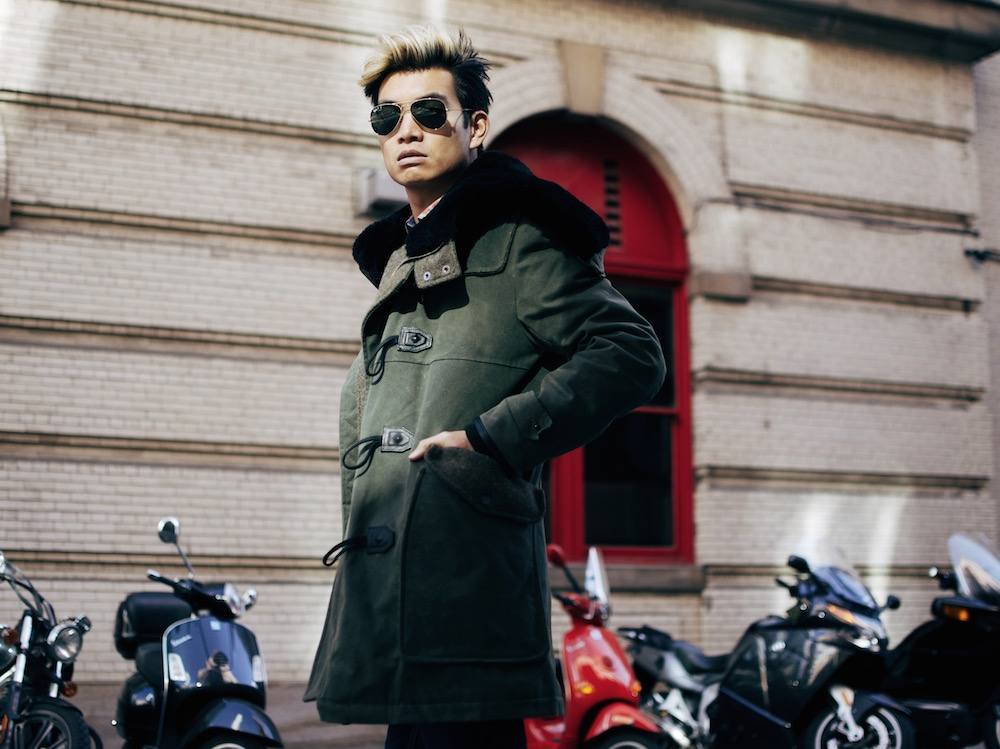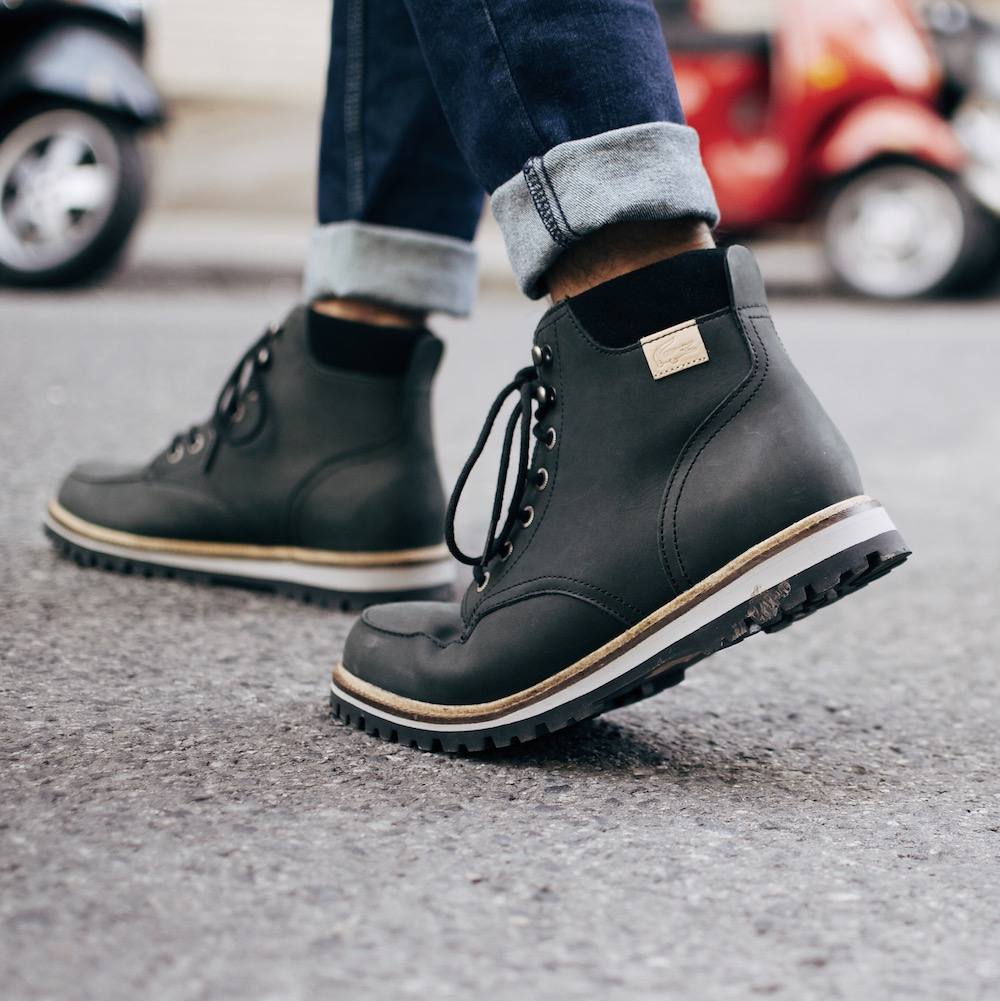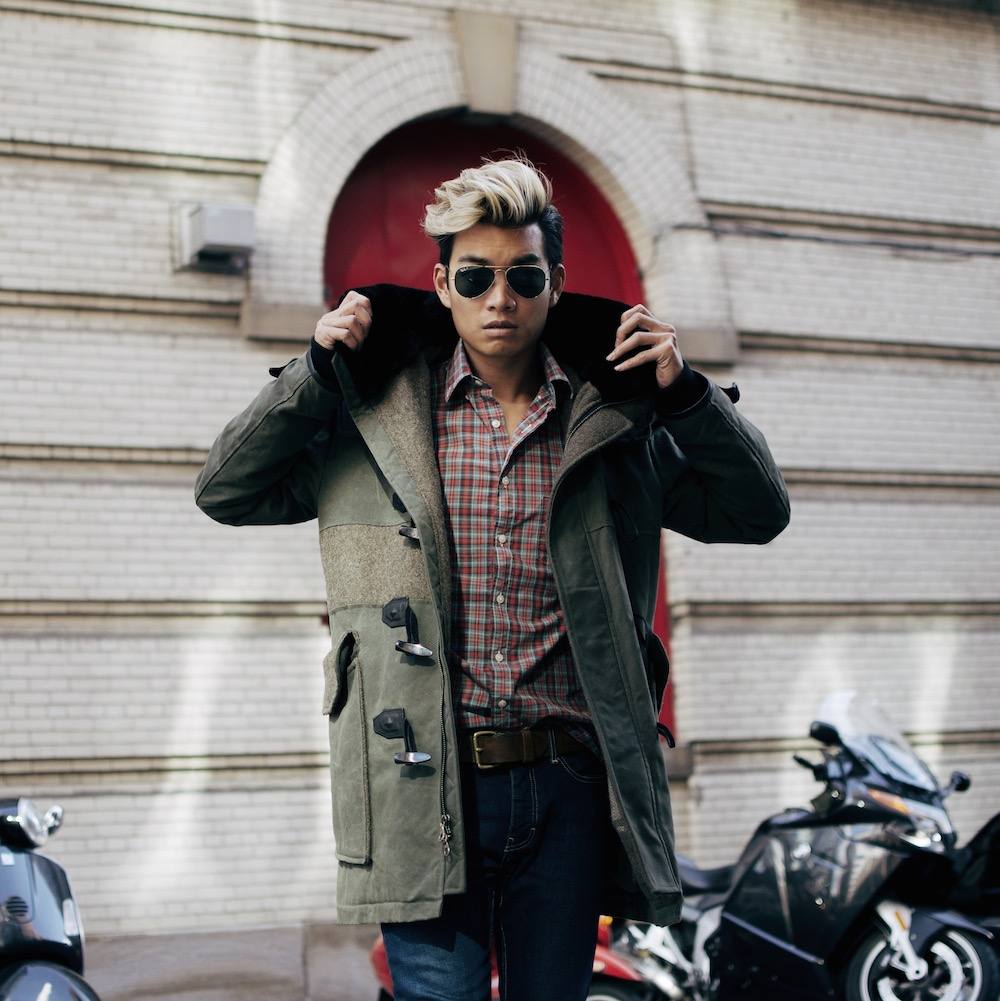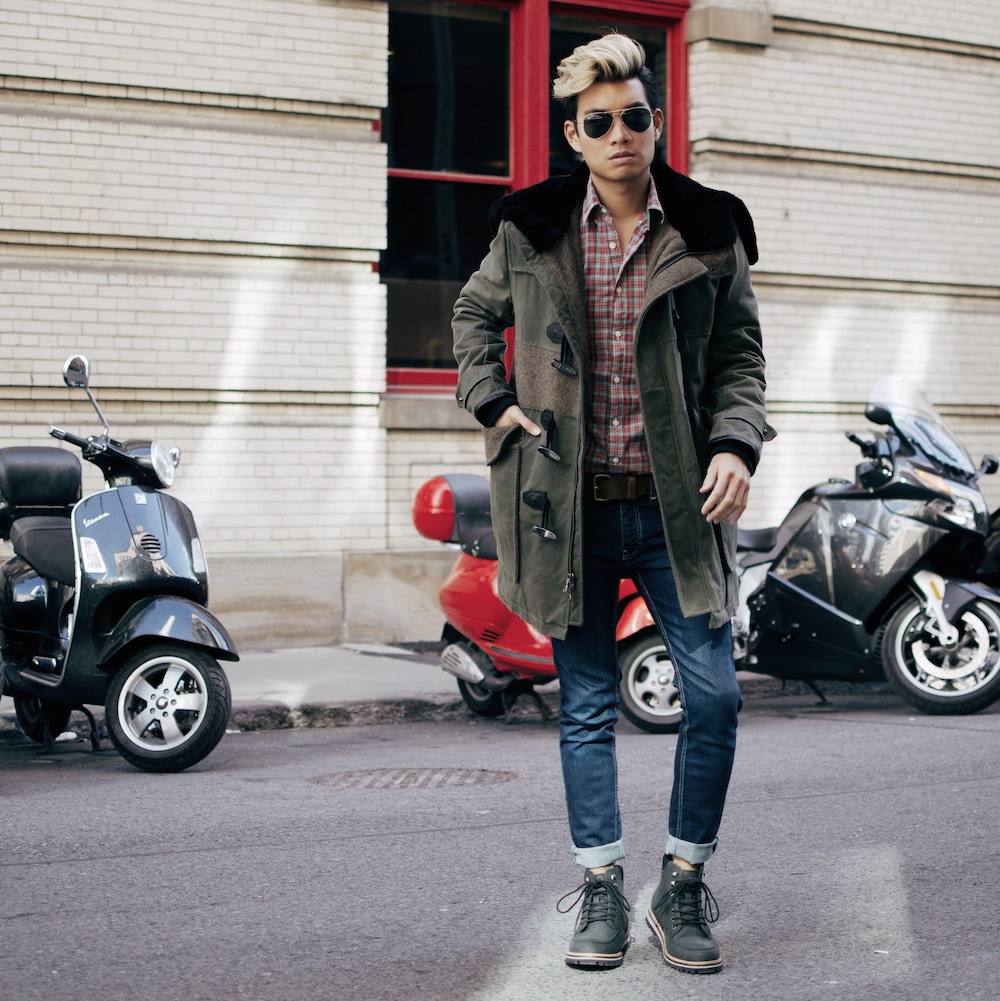 Outside with my buddy, Lance Chung: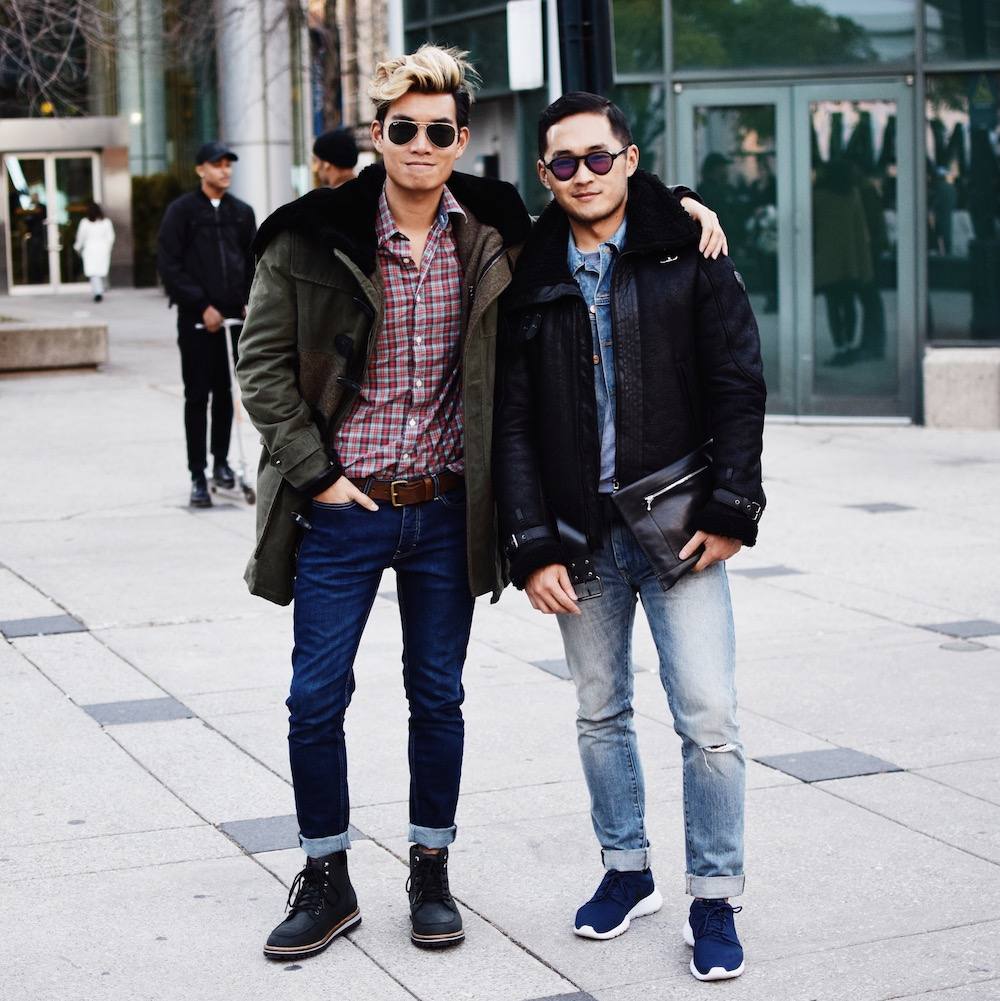 Day 5:
On the final day of Toronto Fashion Week, I was channeling some biker-cowboy vibes, with a layered, black and white look (with a few pops of tan).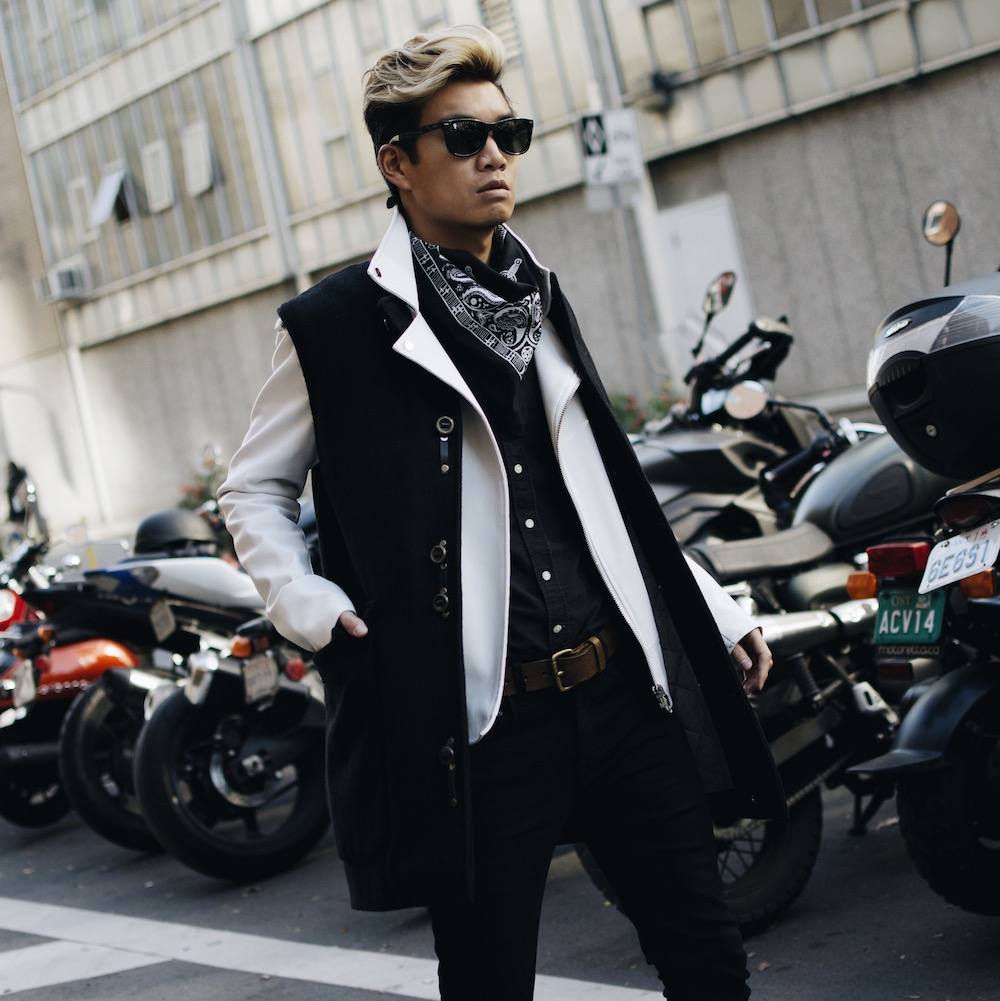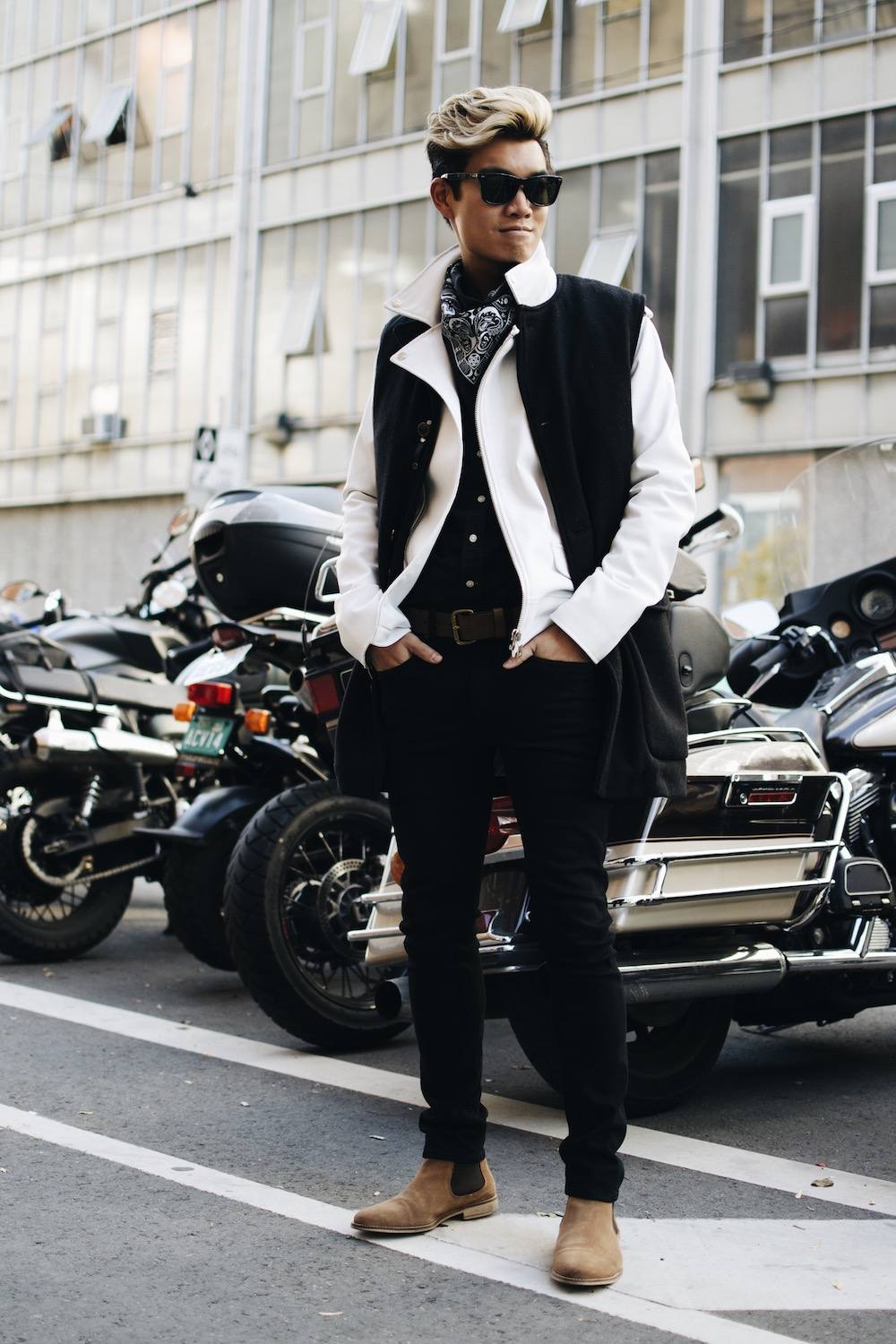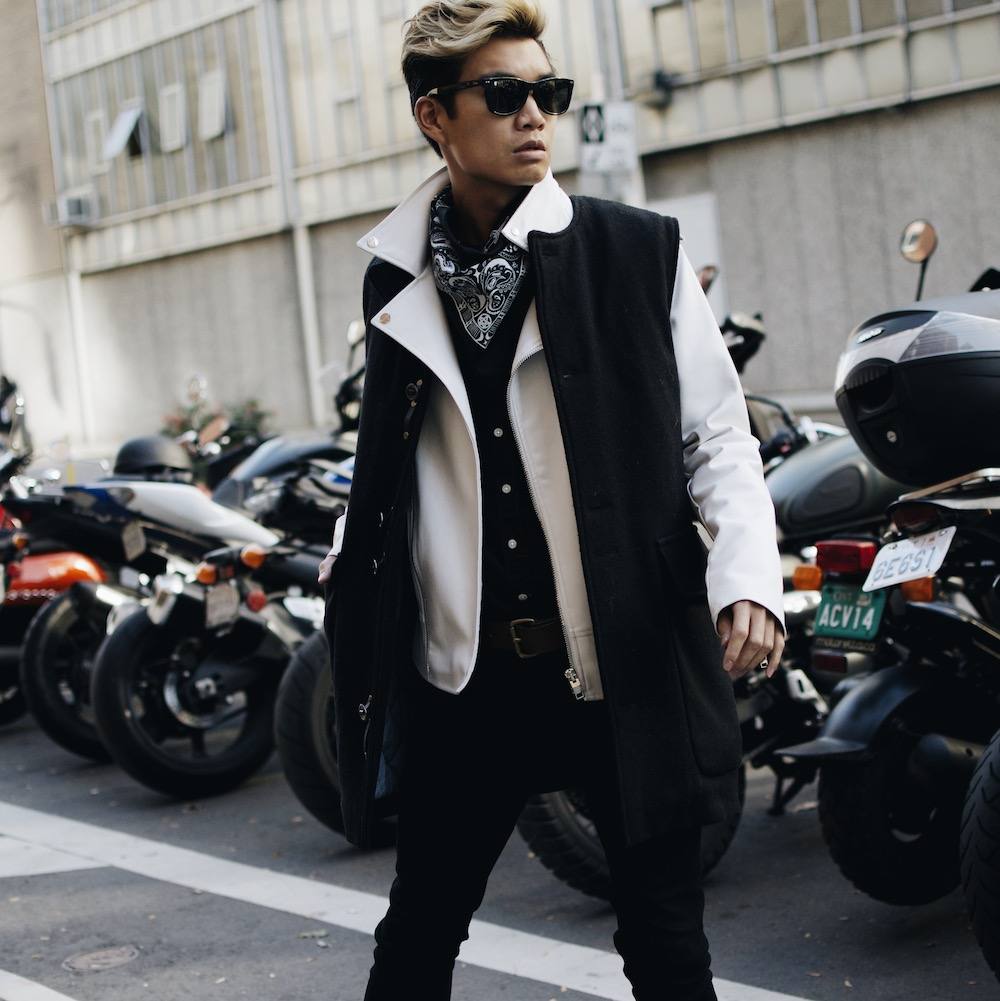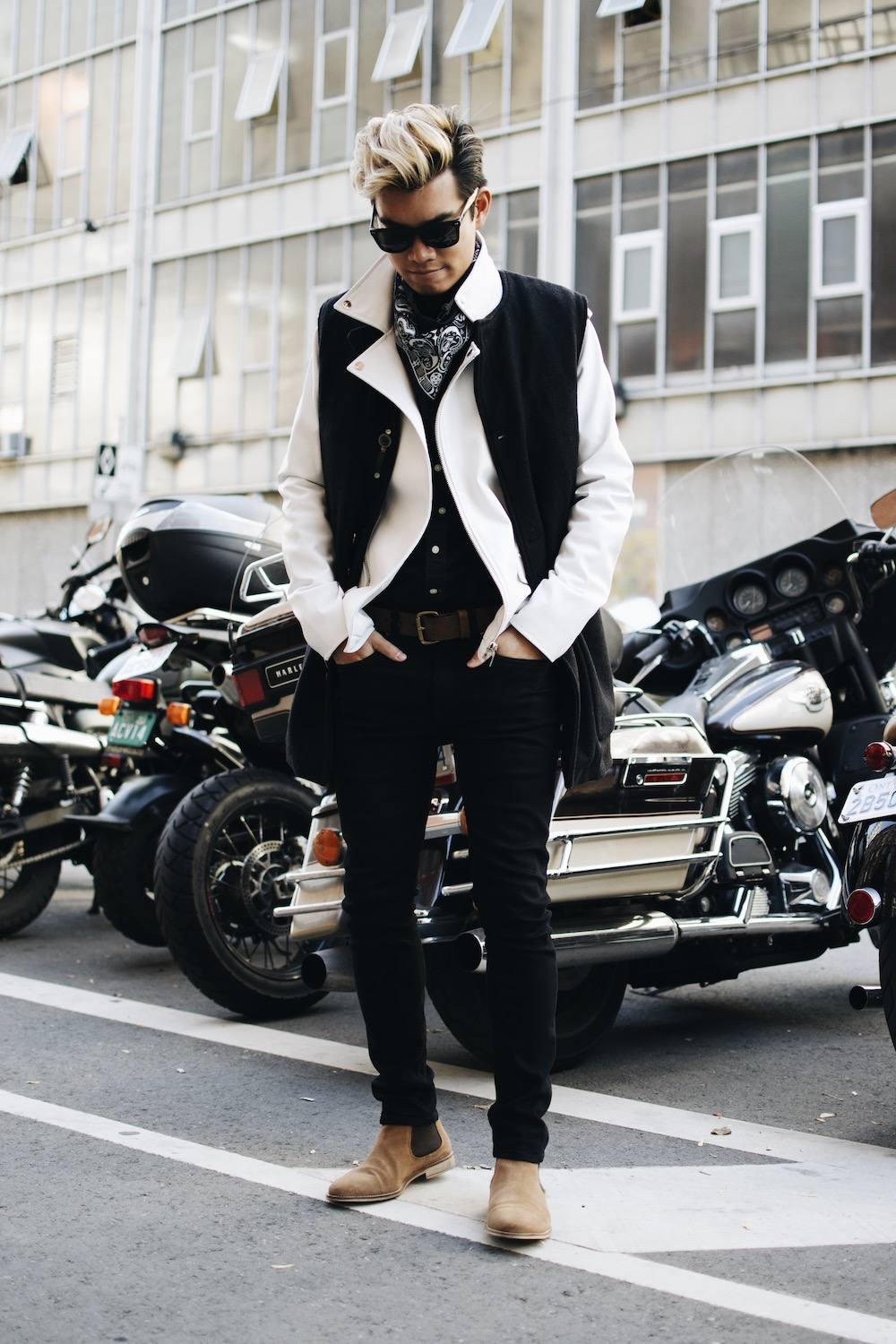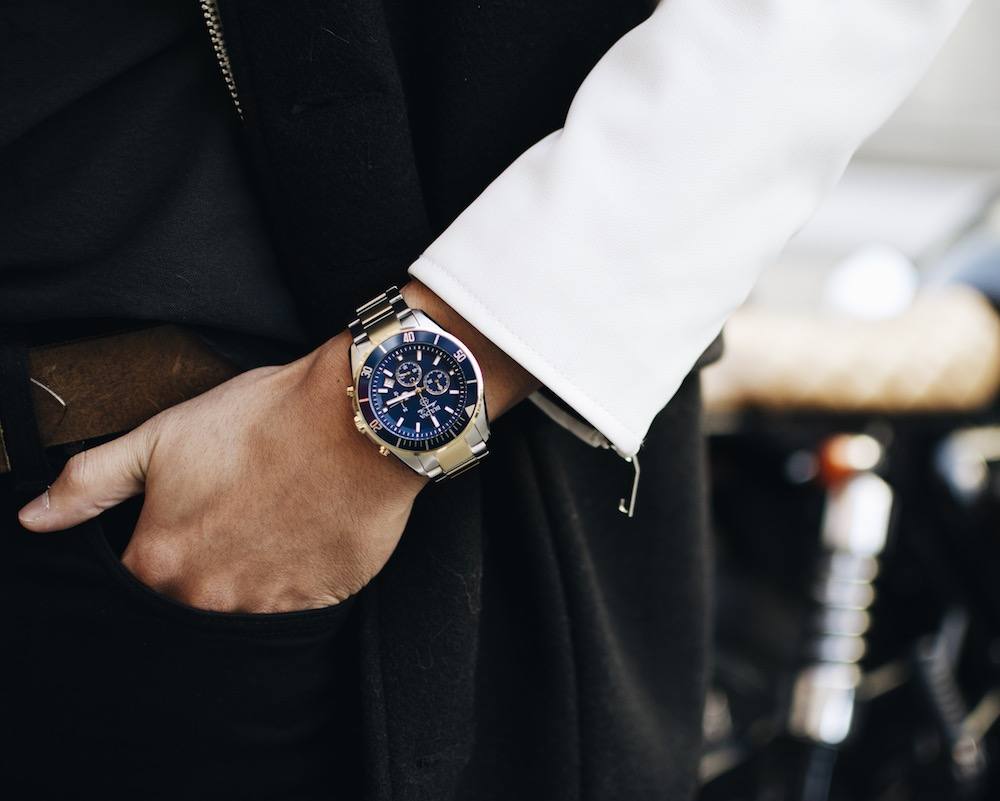 And fashion week wouldn't have been complete without a photo with our boos Nathalie (WoahStyle) and Michael (Global Garçon)!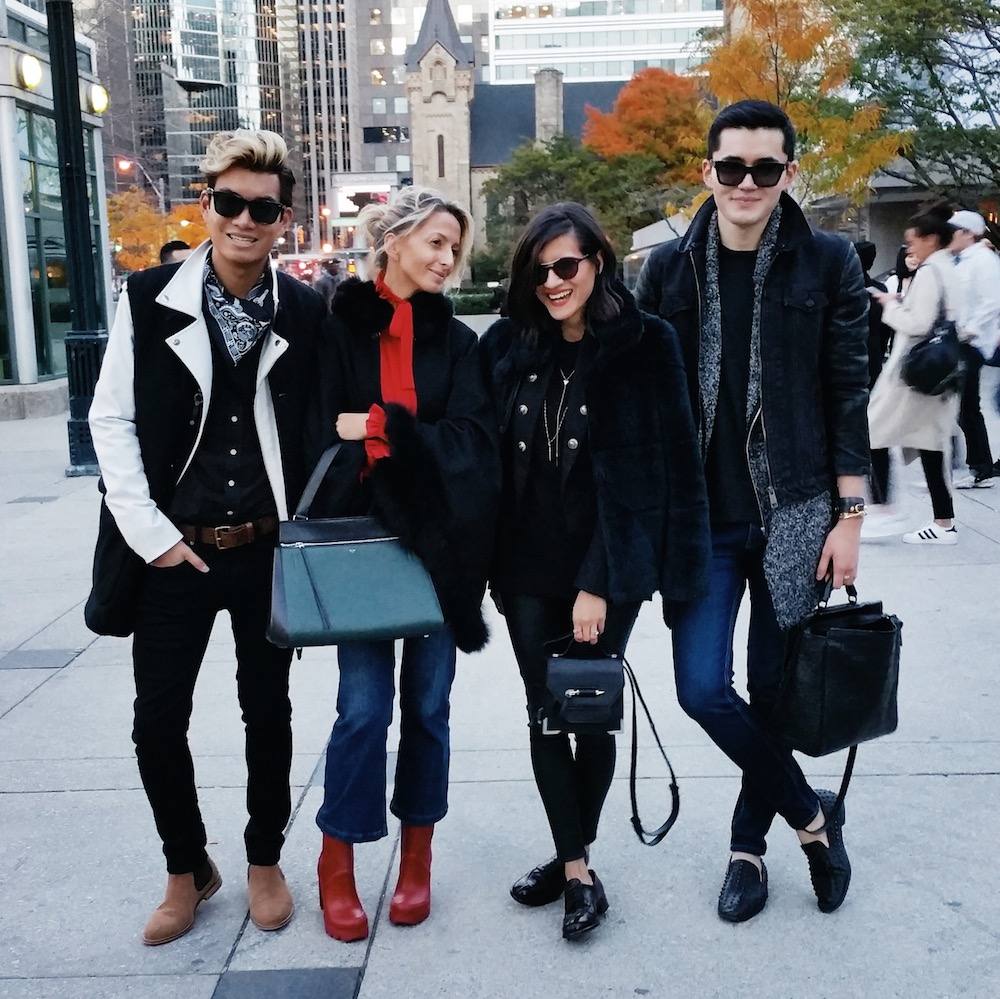 Hope you enjoyed the recap of my outfits from the week! Until next season…